Summer's in full swing and you're likely spending as much time as you can outdoors. At the beach, in the pool, driving with the windows down. The upside of all that time in the sun can be sun kissed highlights and beachy waves you don't get year round. But all that sun, chlorine, salt water, high humidity, and extreme heat can also wreak havoc on your hair.
The constant battle to tame frizz in the summer can be exhausting. Summer brings with it extremely dry strands that are seriously parched from too much sun. All those UV rays and chlorine can even turn your once lustrous hair color into a brassy, orange tone. It might even go green if you're a blonde.
Before you give up on your summer hair and throw it up into yet another messy updo, keep scrolling. We rounded up 8 hair care products to keep your hair healthy and smooth this summer. These thirst quenching products will seriously moisturize your fried strands and help protect them from the harsh effects of UV rays and chlorine.
You probably wouldn't hit the beach without any sunscreen. Don't spend the day in the sun without protecting your hair either. Here are the 8 products you need for frizz free, healthy summer hair:
Living Proof No-Frizz Instant De-Frizzer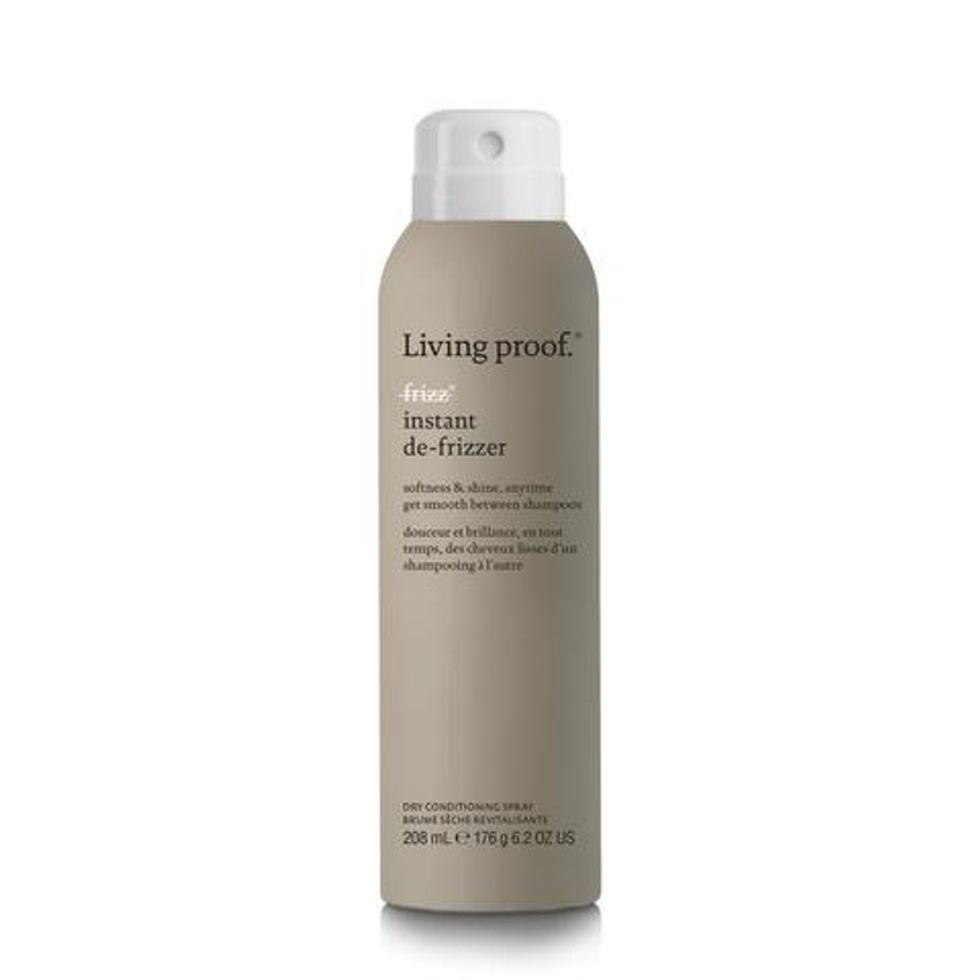 Instant De-FreizzerLiving Proof
This dry conditioning spray promises to get rid of 92% of frizz. And it really works. It adds softness, smoothness, and shine to eliminate frizz and replenish your hair's natural oils. It also works great in between shampoos to bring a little life back to dull, dry hair. Bring it with you to the beach, it also protects against UV damage.
Living Proof No Frizz Instant Defrizzer: $29
IGK Blocked Water-Resistant Hair Shield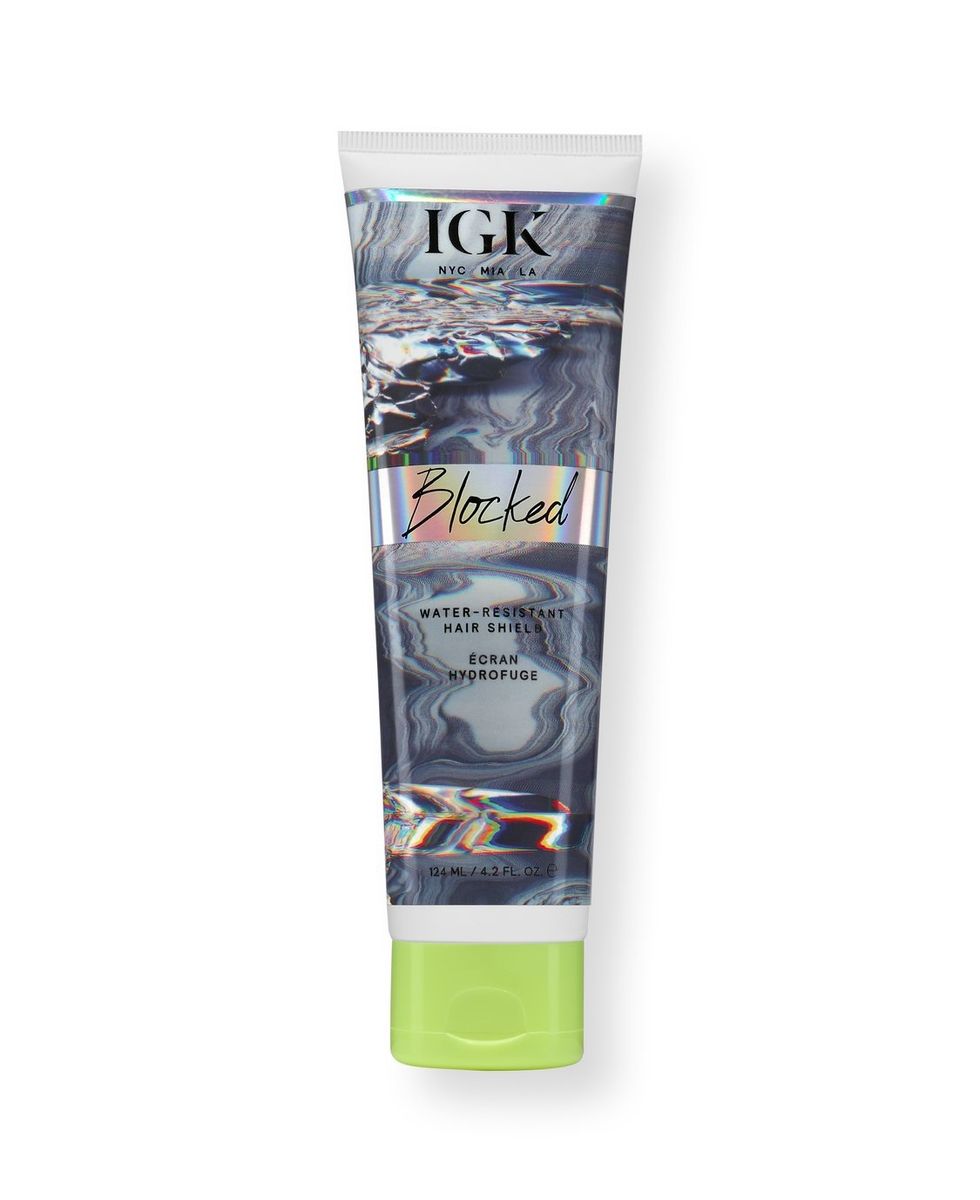 Blocked Water Resistant Hair Shield IGK
The name of this product pretty much says it all. It's a water-resistant shield for your hair. This breakthrough product acts like a swim cap, preserving your hair color and defending against damage from UV rays, wind, water, chlorine, and sweat. It's also paraben and sulphate free! Instead of chemicals, it uses natural waxes to create water resistant protection.
IGK Blocked Water Resistant Hair Shield: $29
Klorane Sun Radiance Nourishing Shampoo with Ylang Ylang Wax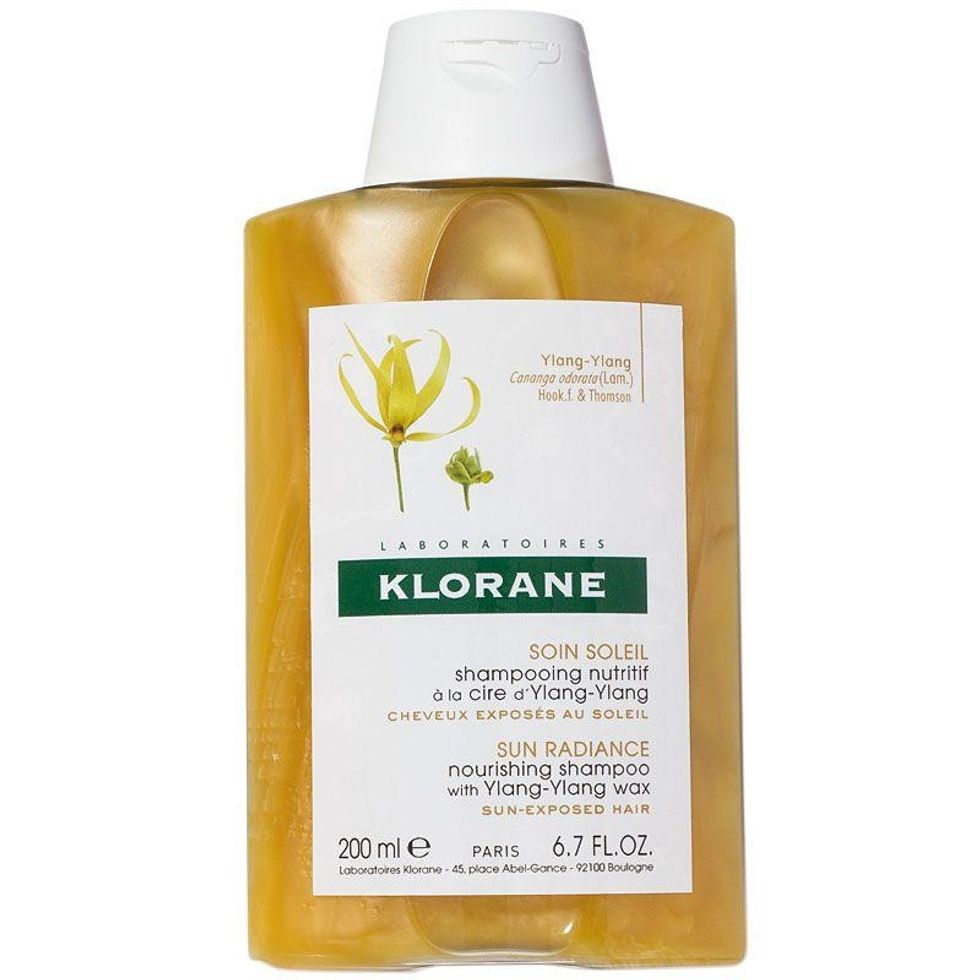 Sun Radiance Nourishing Shampoo with Ylang Ylang WaxKlorane Laboratories
The summer sun can seriously dry out your hair. Treat your scalp to more hydration and nourishment with Klorane's sun radiance shampoo. It's ultra-hydrating and uses natural Ylang-Ylang wax to cleanse away salt, sand, chlorine and sunscreen build up.
Klorane Sun Radiance Nourishing Shampoo: $15
Sachajuan Hair in the Sun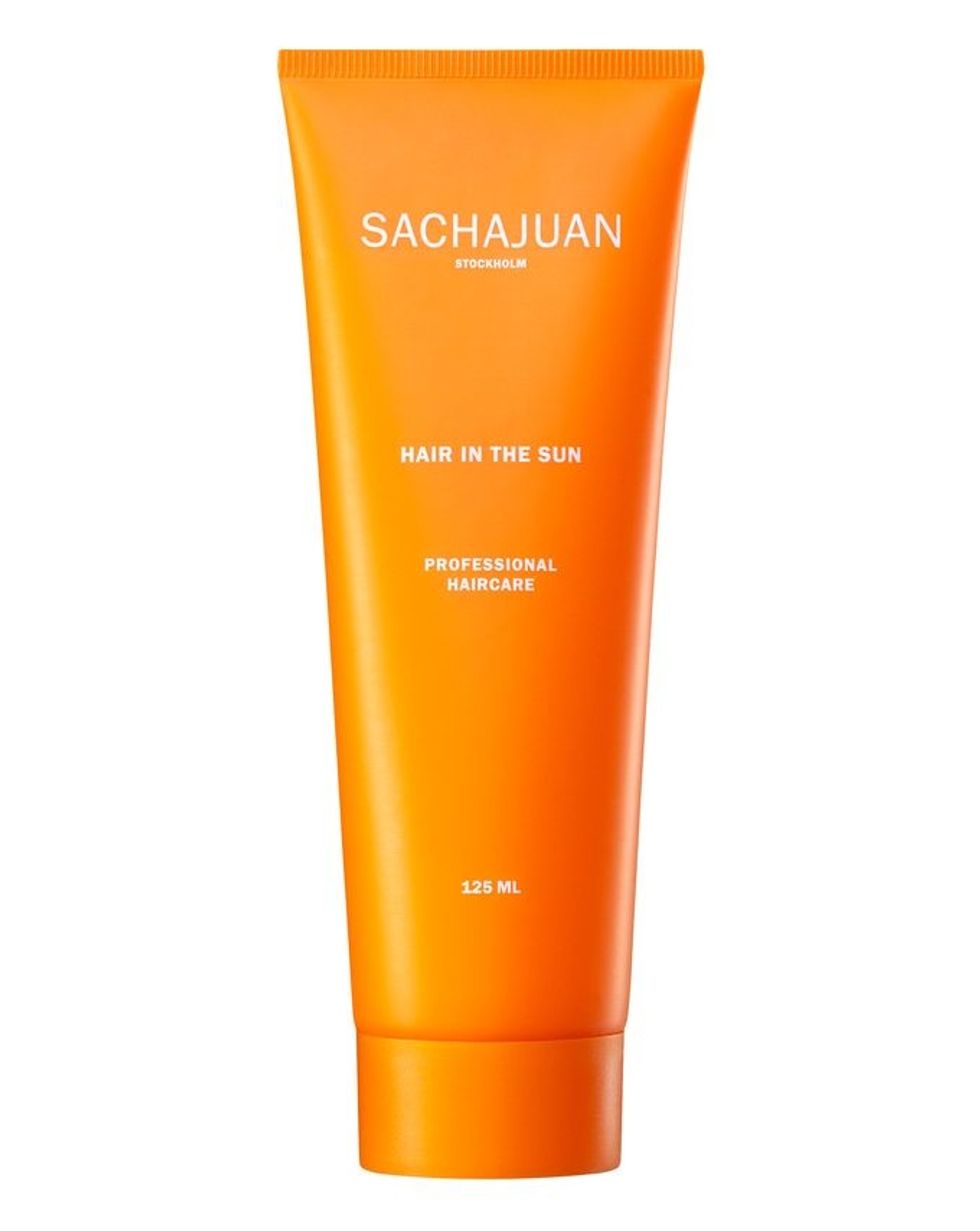 Hair in the Sun Styling CreamShachajuan Stokholm
This summer styling product is so popular it's sold out at almost every retailer. Get yourself on the waitlist ASAP though, as it was the winner of Elle's Best of Beauty awards last year. Hair in the Sun by Sachajuan uses ocean silk technology to keep your hairs hydration and color the way you like it. Healthy and shiny. It also uses a UV filter that stays put in your hair even in the water.
Sachajuan Hair in the Sun: $32
Leonor Greyl Creme de Soin a L'amarante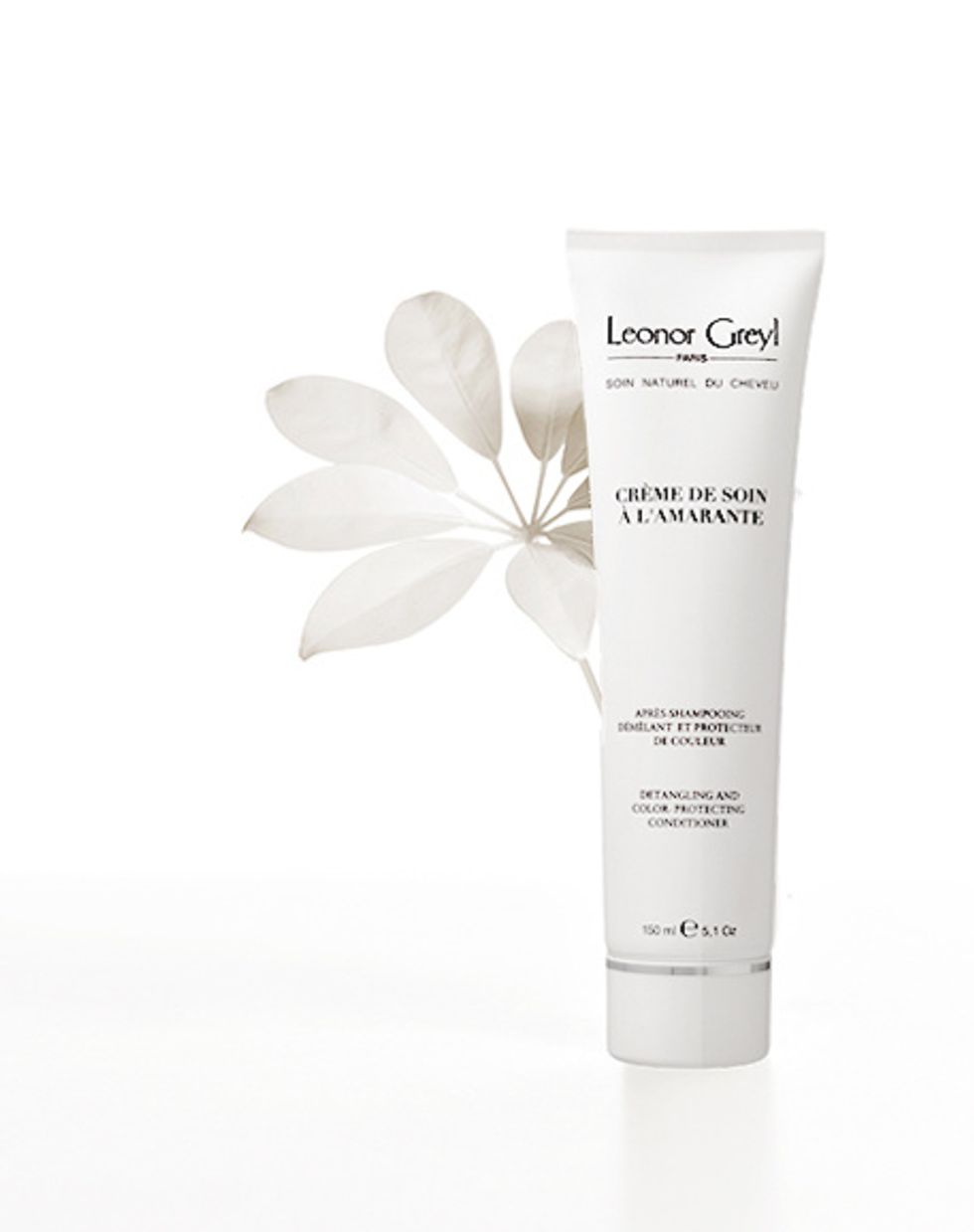 Creme de Soin L'amarantLeonor Gryl
Here's another award winning summer hair product for you. While the price tag is steep for just 5 oz, it apparently works like a dream. Named the winner of the beauty shortlist awards last year (among a few other nods), it's a conditioner that seriously detangles and hydrates.
No un-natural ingredients found here. It protects your hair color against UV damage with amaranth and vegetable oils. The proteins and vegetable ceramides also instantly strengthen and soften your strands.
John Masters Organics Dry Hair Nourishment & Defrizzer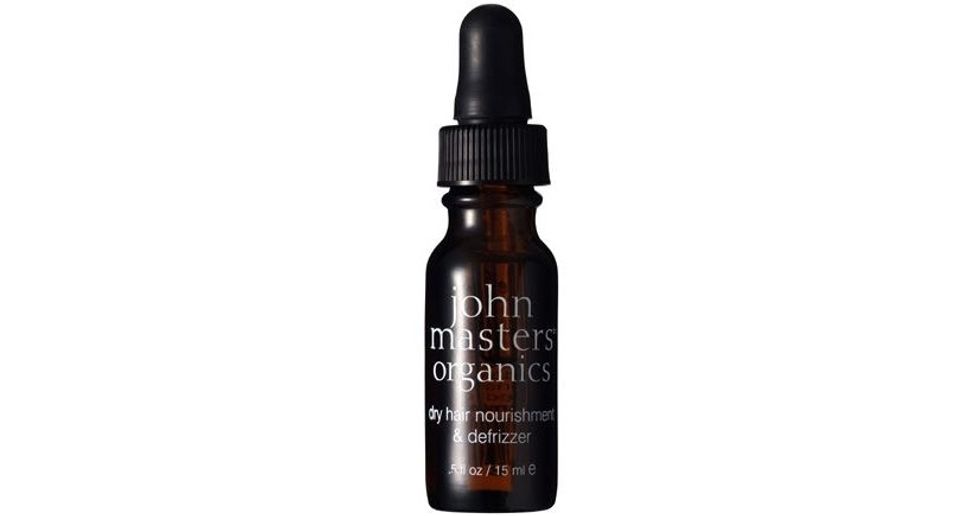 Dry Hair Nourishing & Defrizzer John Masters Organics
A few drops of this nourishing hair oil goes a long way. This organic treatment smooths and softens flyaways and frizz. It uses a blend of organic plant and essential oils to protect, moisturize, and restore. Comb a few drops into your hair after washing or smooth it onto the ends of dry hair to restore split ends.
John Masters Organics Dry Hair Nourishment & Defrizzer: $20


BioSilk Silk Therapy Shine On Spray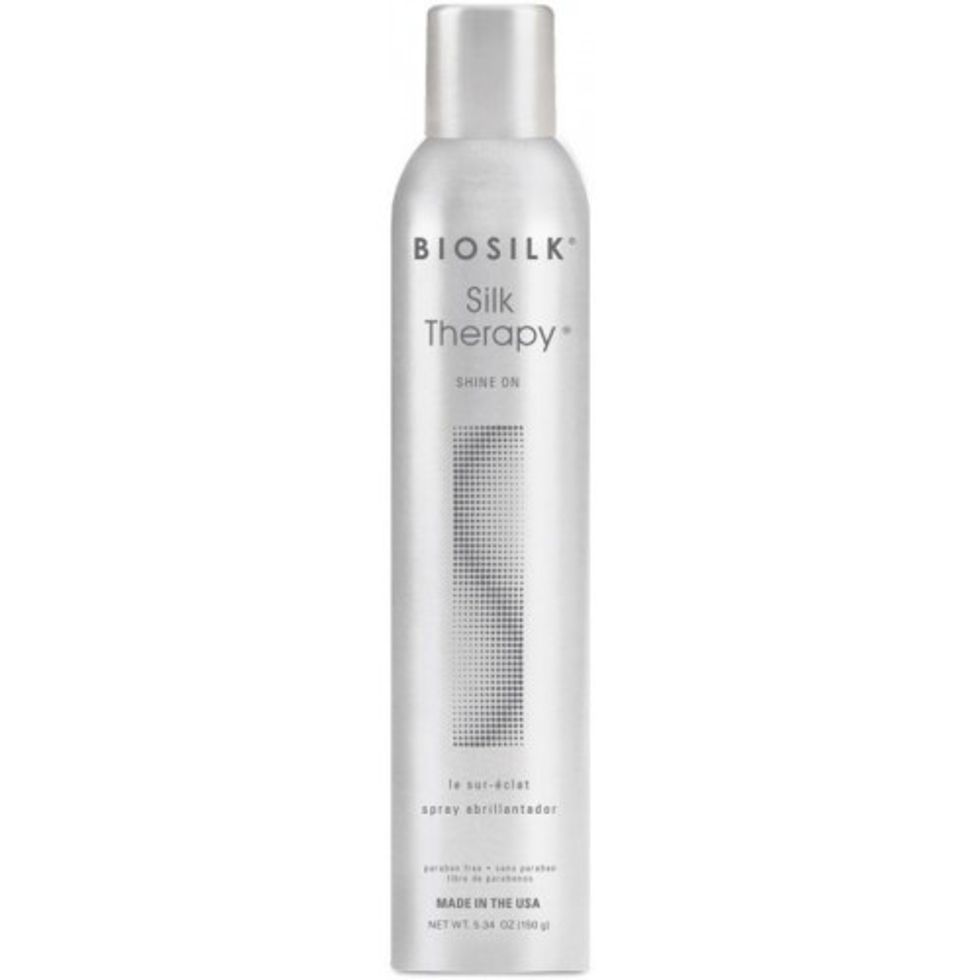 Hair Therapy Shine On SprayBio Silk
This lightweight spray won't weigh your hair down. It's a unique finishing spray that adds serious shine while controlling frizz and providing UV protection. You're hair will stay natural, flexible, and frizz free, even at the beach.

Biosilk Silk Therapy Spray: $18
AG Hair Cosmetics Frizzproof Argan Anti-Humidity Spray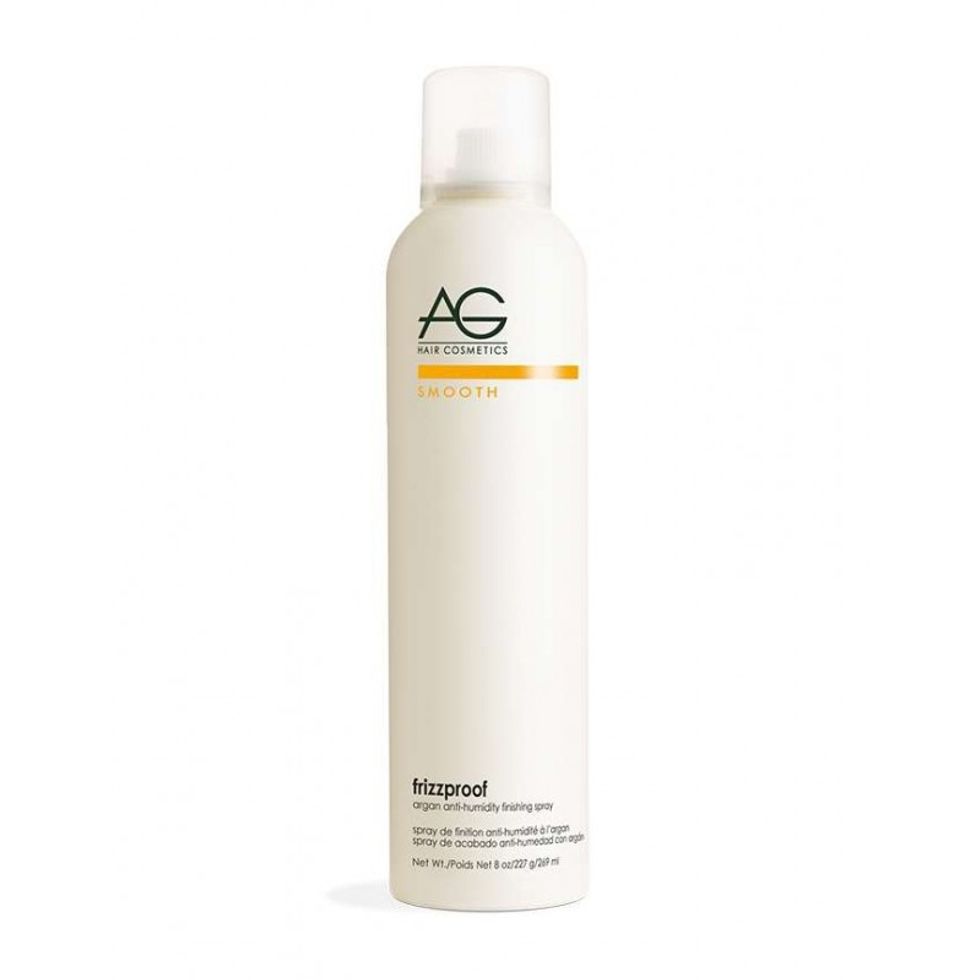 Frizzproof Argan Anti-Humidity SprayAG Hair Cosmetics
Don't let a good hair day get ruined by the heat and humidity. This anti-humidity frizz proof spray uses argan oil to create an invisible, weightless shield around your hair. It's your armour against all that sun and chlorine buildup.