Women everywhere know how stressful choosing the proper work attire can be. When summer rolls around, rummaging through your closet can feel never-ending. Between dresses, skirts, and pants, women may have more options than men, but that doesn't mean shorts are off limits for either party. Here are some helpful tips for both women and men.
Be Sure, Be Absolutely Sure.
Some employers outline their dress codes, explicitly stating what attire is allowed in the workplace. So, if that's the case, stop reading here— it's not worth losing a job over a pair of shorts.
Trust Your Judgment.
Yes, shorts wouldn't be appropriate for a presentation or meeting, but on less demanding days, shorts could be perfectly acceptable. Work-appropriate shorts entirely depend on the style. If you're having doubts about the pair you're considering, then they're probably not suitable.
Dress It Up.
While shorts are typically a more casual bottom, if you pair them with the right garments and accessories, they can transform an outfit and even appear fashion forward. Yes, they can be an option, but that doesn't mean you should dress them down too much. Stay far away from denim, even on casual Fridays. If you do decide to sport some shorts, choose a more professional shoe. By balancing a conservative top with work-appropriate shoes, some may not even notice your shorts.
Cut Over Style.
You'll know the right pair when you see them. They're not too loose, not too tight. They're not too short, and they're definitely not capris (please don't wear capris). For women, the finger-length rule applies. For men, khakis are the way to go.
At the end of the day, what you wear to work does impact others' impression of you. If you do take liberties and wear seasonal attire, keep in mind how you represent your work and the workplace. Be smart and, again, trust your judgment.
If you're looking to purchase some work-appropriate shorts, here are a few options!
J.Crew Festive Floral Paperbag Shorts | Nordstrom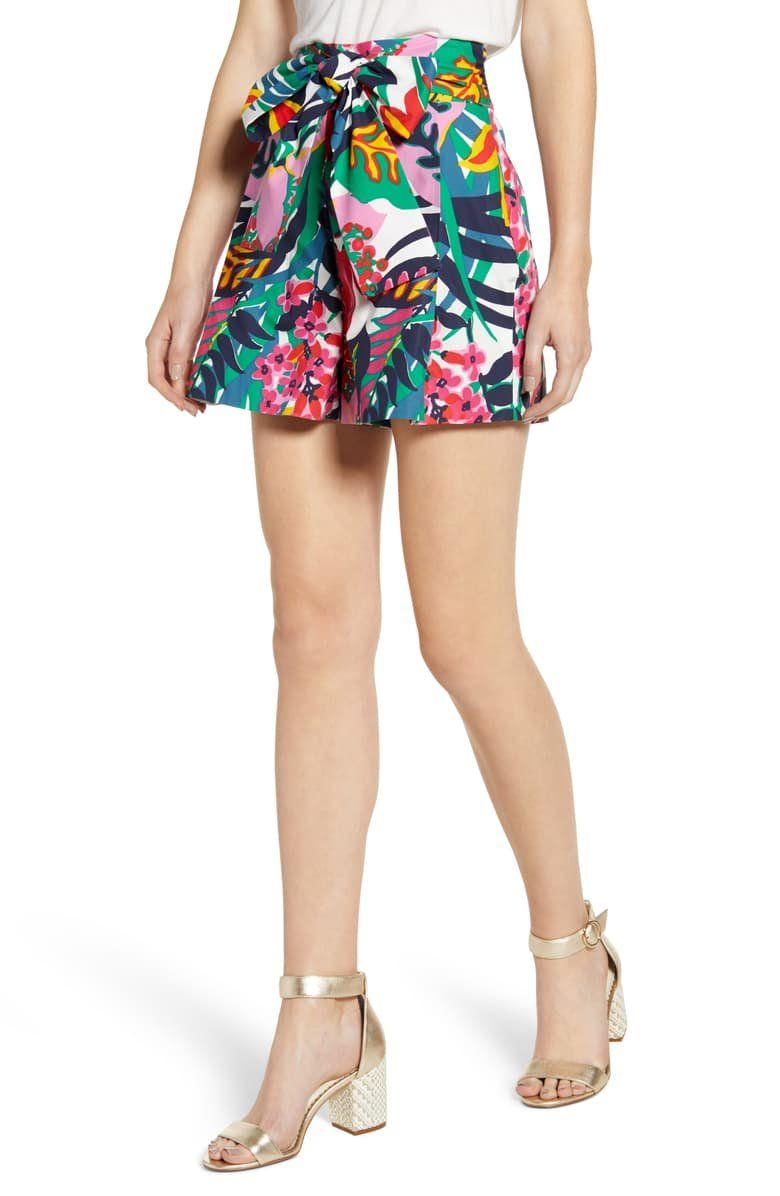 J.Crew Festive Floral Paperbag Shorts | Nordstromshop.nordstrom.com
Women's Regular Fit Mid-Rise Belted Shorts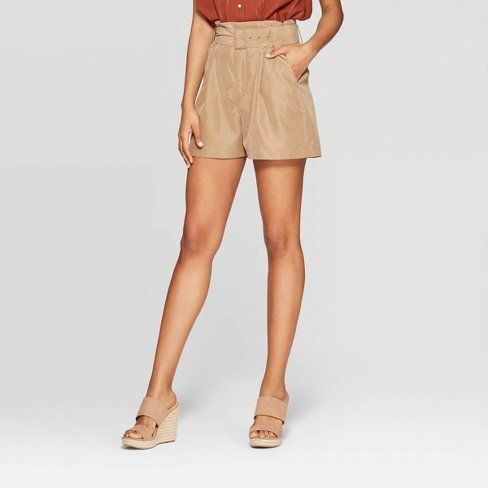 Women's Regular Fit Mid-Rise Belted Shorts - A New Day™www.target.com
High-Rise Linen-Cotton Short | Banana Republic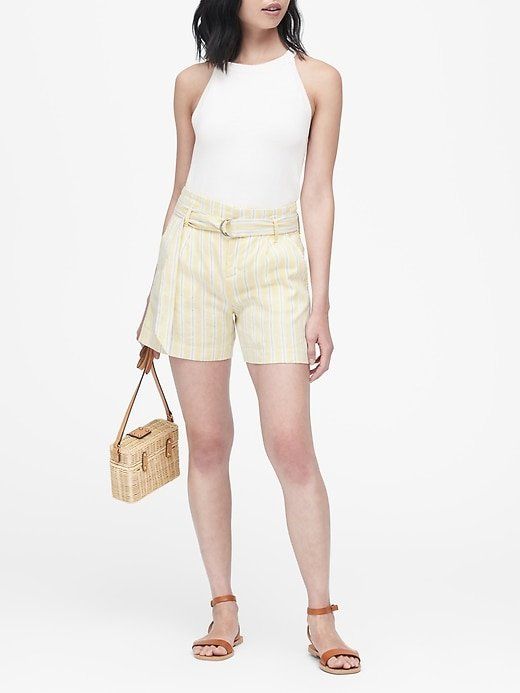 High-Rise Linen-Cotton Short | Banana Republicbananarepublic.gap.com
Polo Ralph Lauren Men's Relaxed Fit Twill 10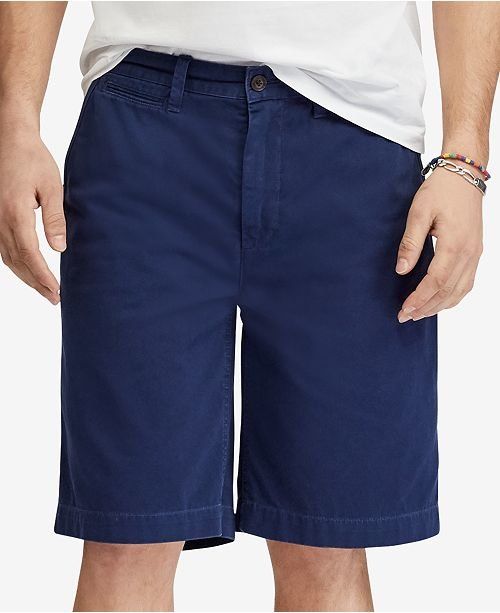 Polo Ralph Lauren Men's Relaxed Fit Twill 10www.macys.com
ASOS DESIGN smart short in navy | ASOS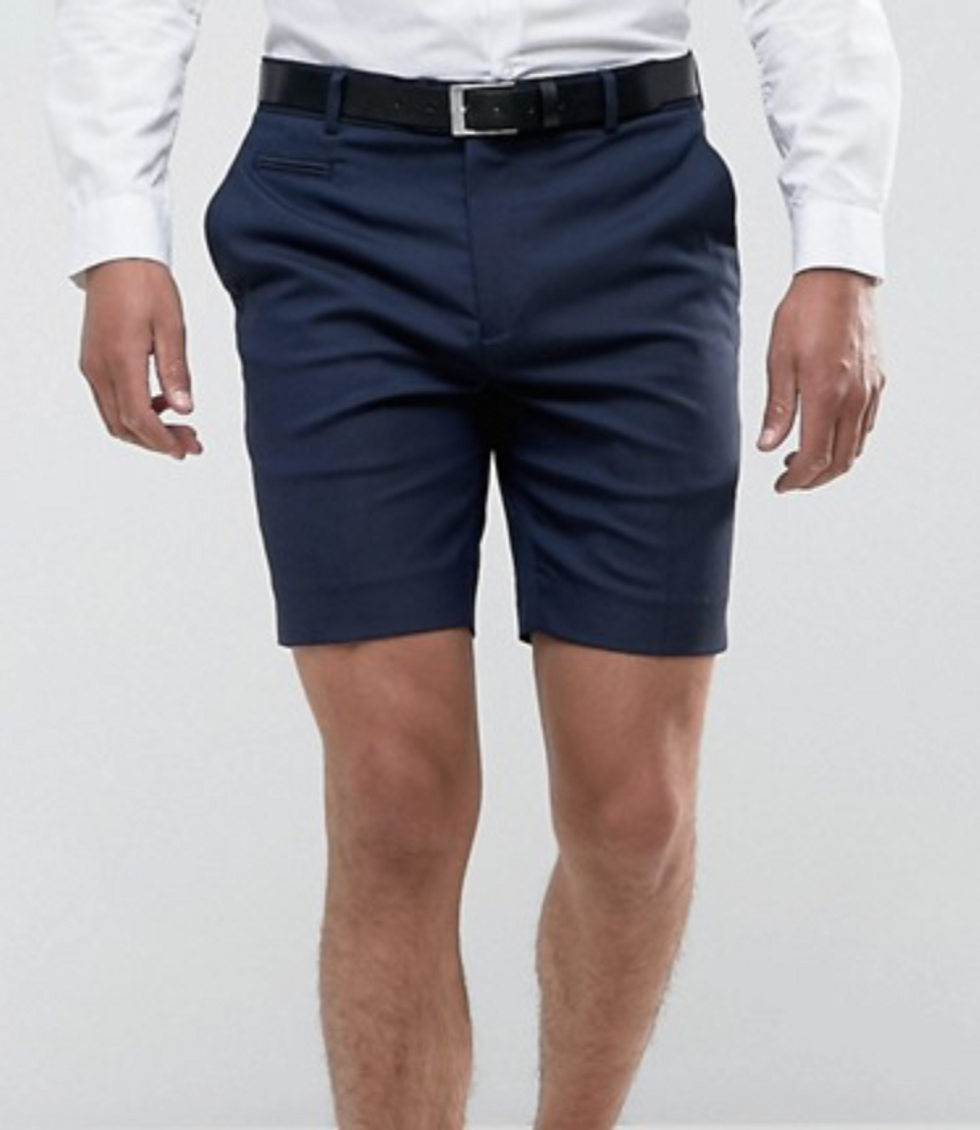 ASOS DESIGN smart short in navy | ASOS
J.Crew Factory: 9 Gramercy Linen Cotton Short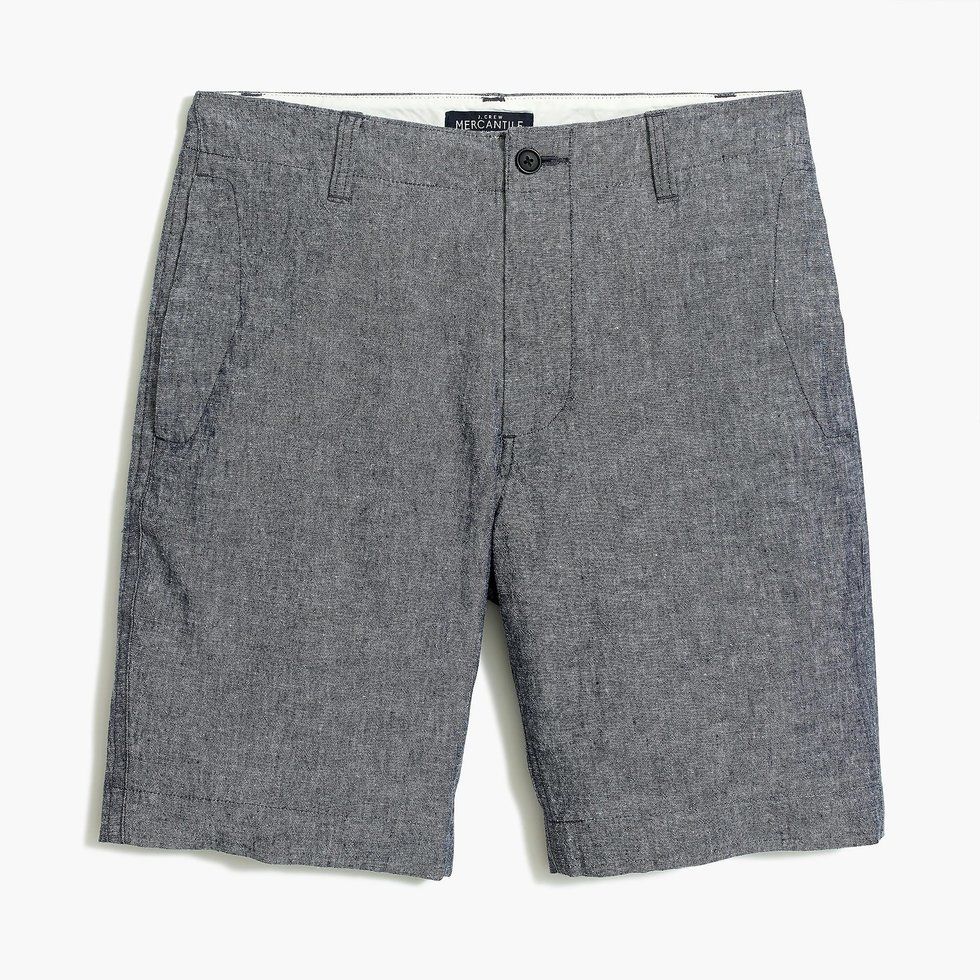 J.Crew Factory: 9 Gramercy linen-cotton shortfactory.jcrew.com