The Best Supplements To Combat Stress, Low Energy, And Sleep
When working together, sleep, energy, and low-stress levels keep us going throughout our day. However, when one falls off, the others aren't too far behind.
Lack of sleep can lead to reduced energy levels, while too much stress can leave us up at night and drain any and all energy. Cortisol connects the stress loop and can keep you in a constant cycle: stress depletes nutrients, slows metabolism, and high cortisol levels disrupt the circadian rhythm; a lack of sleep activates the stress response and also slows metabolism; and finally, energy is required for sleep while slowed metabolism increases stress. And so continues the cycle!
Maintaining a healthy routine to retain healthy sleep, low levels of stress, and energy levels is critical, but sometimes we need a helping hand from supplements.
Our editors recently stumbled upon a brand that offers a wide range of natural supplements - Moon Juice. What piqued our interest is their holistic approach and carefully designed formulas made with sustainably-sourced adaptogens, vitamins, and botanical ingredients.
We love this brand for taking self-care one step further - we're officially fans for life. If you're ready to unstress, unwind, and get your life back, check out the following products (better yet, bundle all three!):
SuperYou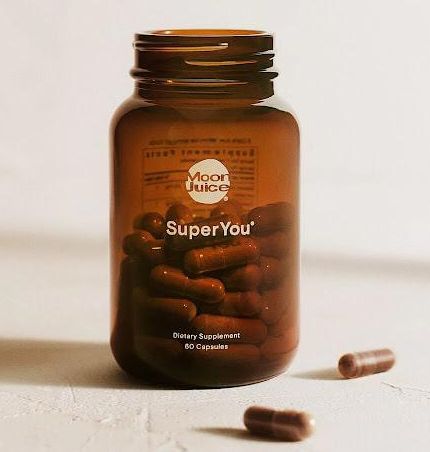 SuperYou helps regulate your body's cortisol levels and bring it back to balance. With only 2 capsules per day, you get the proactive and reactive stress support you need to feel your very best!
SuperYou is made with four sustainably sourced adaptogens: Rhodiola helps reduce fatigue, Shatavari helps maintain a healthy hormonal balance, Ashwagandha helps suppress irritability, and Alma helps protect your skin from oxidative stress.
Benefits:
Boosts your energy and mood
Helps reduce your physical, mental, and emotional fatigue
Protects skin from oxidative stress
Helps you control stress-related weight gain
Ting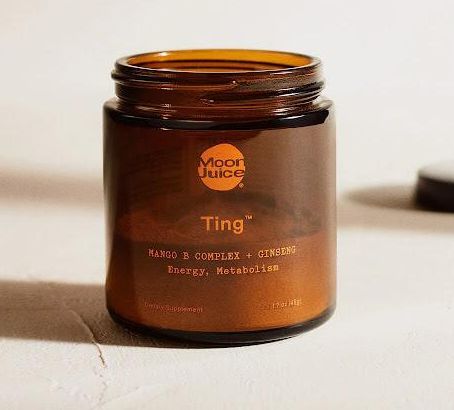 Ting is an Organic Vitamin B complex that boosts your energy, metabolism, and mood. Add ½ tsp to 16oz of water daily for a much-needed push throughout the day. The delicious mango flavor is a fave!
Using the ingredients organic Tulsi and Guava, this complex works to help turn fat, protein, and carbs into cellular energy, while methylated B12 and Adaptogenic Ginseng help promote serotonin and calming energy.
Benefits:
Maintains healthy levels of serotonin to help mood, brain function, and short-term memory
Helps increase energy levels to enhance performance
Helps boost metabolism by converting fat, protein, and carbs into cellular energy
Magnesi-Om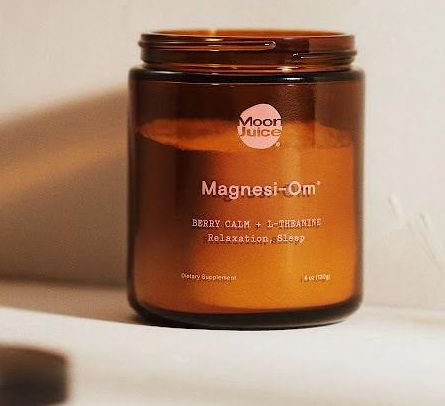 Close to 50% of people are deficient in magnesium, but our cells need it!
Made with three bioavailable forms of Magnesium, you'll likely start to feel more relaxed mentally and physically. Magnesi-Om's also known to help with digestion and regularity.
Benefits:
Promotes calmness, relaxation, and boosts your mood
Supports healthy brain aging and cognitive function
Helps soothe PMS bloating and supports regular bowel movements
Trinity Stack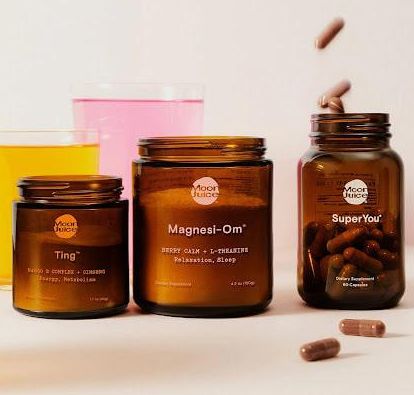 Moon Juice'sTrinity Stack: SuperYou, Ting, and Magnesi-Om costs only $106 (20% off)! SuperYou, Ting, and Magnesi-Om work together to help you put your best – and calmest – foot forward.
With The Trinity Stack, you can tackle the big three: sleep, energy, and stress. SuperYou provides an extra cushion against stress, Ting for an energy bump, and Magnesi-Om for restful sleep.
All Moon Juice products go through rigorous third-party testing to ensure maximum safety and effectiveness. Their ingredients are 100% traceable, vegan, clean, and non-GMO – no endocrine disruptors or flow agents!
Dosages are on point, delivering precisely what you need. On top of that, Moon Juice touts bioavailable, bioactive compounds for peak absorption. Within at least 4 weeks of taking their supplements, you'll start noticing results!
If you're ready to create a routine that will have you feeling calm, stress-free, and energized, give Moon Juice supplements a try.