This Wine Tasting Flight Made Me Love Wine
For years, when it came to wine, I didn't discriminate! Being a mom of 3 means that I have little time to myself. My girlfriends and I have kids around the same age, and tired of only seeing each other at PTA meetings and track practice, we decided to start a book club where we get together once a month, have a glass of wine, and discuss the latest novel.
But, my knowledge of wine was always super limited - I never thought about regions or blends, or even had a preference between whites and reds. When grabbing wine for our monthly meeting, it was always a rush at the store, and I just grabbed whatever I saw first that had a decent price tag. Then, a couple of months back, I was sitting on my next-door neighbor's porch enjoying the beautiful weather and a nice chilled glass of Pinot Noir, when she brought out a charcuterie board. I couldn't believe how much better the wine tasted when paired with the meat and cheese, and I'd never had a chilled glass of red before.
When I asked her how she somehow managed to become an overnight sommelier, she told me that she's learned more about vino after she started using Tasting Room.
Tasting Room is a wine subscription service that curates monthly shipments of full-sized bottles that are selected for you. I'd heard of wine clubs before, but what made Tasting Room stand out to me was that before you commit to full-size bottles, they send you 6 miniature bottles to taste for $6.95.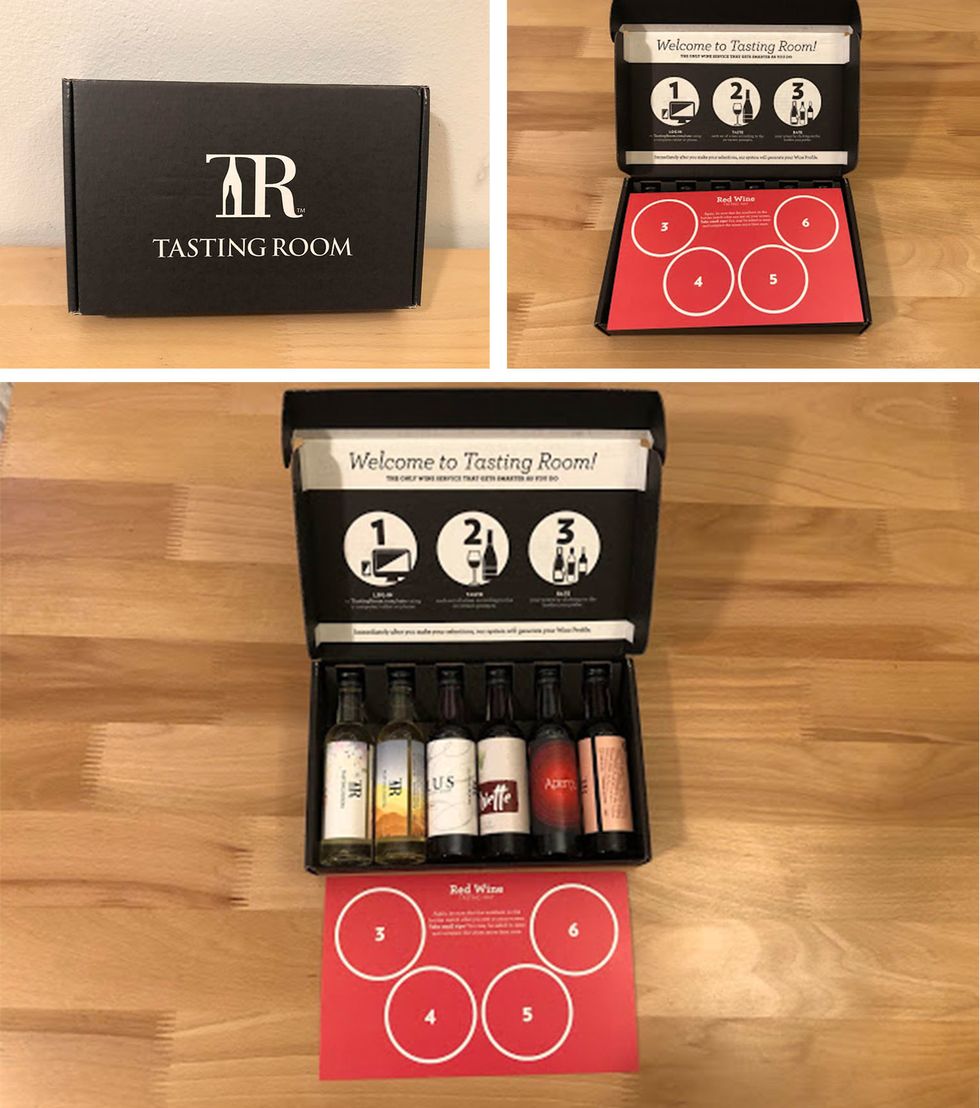 You take an online quiz to determine your initial preferences; then they curate 6 mini bottles to send you. After you score them, they hand-select full-sized bottles for you based on your ratings. I have 3 kids with busier social lives than me, so I loved that I could have wine delivered right to my door, and I'd no longer have to send my husband to the store to grab book club wine because I forgot again! Sign me up!
When I got the mini bottles in the mail, they came with a rating card and a suggested order. My husband loves wine too, so we had a lot of fun trying and rating them. Turns out, we have pretty similar taste. Tasting Room also gave us a vocabulary so we could understand what types of wine we liked and why.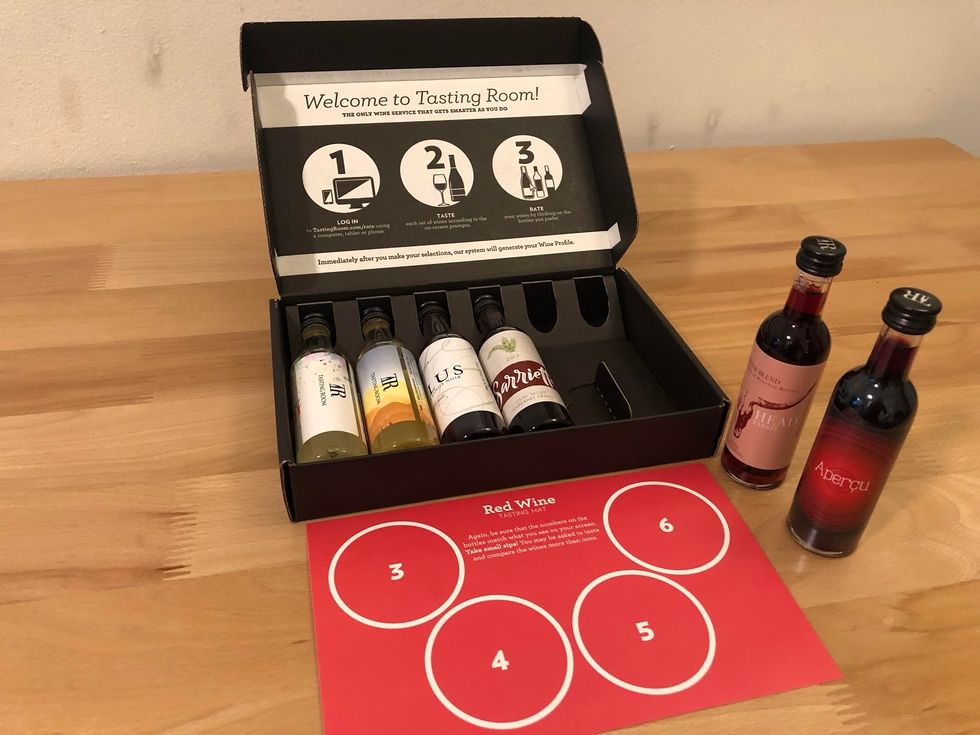 My first shipment of full bottles arrived just in time for book club. There was a great mix of different bottles - some wines even come from small, local wineries that most people haven't heard of. We absolutely fell in love with a Northern Italian Red, and the rosé went down as a treat with the girls. The wines worked out to about $12 each - cheaper than what we had been spending at the store - and the quality was so much better.
Tasting Room has helped me up my wine knowledge and discover new grapes and blends I'd never tried before. It eliminates the hassle of having to go buy wine, and my flavor profile builds and becomes better every month as my palate becomes more refined. My friends are now all using Tasting Room, and our monthly book club is now more like a wine tasting club - fine by me! All of our schedules are still nuts, but it's great coming together and relaxing over great wine.
The Tasting Room team is extending a special offer to our readers! Follow this link to get your wine tasting kit for just $6.95 (originally $39.95)!