Here's My Experience With Breezy Braces And Tend
I've always wanted better teeth, but never really had the means to do so. When I was a kid, my teeth weren't exactly straight, but you don't really think about that kind of thing when you're young. Not to mention, straightening teeth is ridiculously expensive and can be a lengthy, inconvenient process. I figured it would be one of those things where if I took good care of my teeth, the problem would eventually disappear.
Well, I'm here to tell you that it definitely hasn't. In fact, I think it might be getting worse. I'm older now and my teeth actually look slightly worse than they did in my adolescence.
I recently decided to suck it up and make an appointment, until thankfully before my date, I was catching up with my cousin Robert over the phone. I was telling him how much I was dreading going, but luckily, he told me about an alternative: Breezy Braces, available exclusively in NYC from Tend.
Robert told me that Tend was his new dental provider in New York City that is dedicated to creating a comfortable and enjoyable dental environment, something that I didn't even think was possible.
I did a bit more research on my own and found that Tend was unlike any dentist I had ever been to. Comfortable dental tools, Netflix during appointments, and Warby Parker sunglasses to block out that obnoxious light--count me in!
While I was enamored by the services they offered, I knew what I was there for. During my consultation, I learned that Breezy Braces aren't visible at all- how great is that!

My consultant told me that the braces were made from shape memory wire, a NASA-developed technology that moves teeth with "soft, steady force." She also mentioned that they are totally hands-off so I can eat, drink, and floss with no worries. Finally, she let me know that Tend is running a January promotion with $250 off Breezy Braces so it was a great time to try them out! They have limited spots available, so I'm really glad I got in early.
Tend is at the forefront of dental innovation, so it's no surprise they're the first to offer Breezy Braces. Tend'steam is made up of renowned orthodontists that are constantly working to reinvent traditional dental practices to bring their customers the best results in the most efficient and cost effective way possible.
On top of the $250 discount they are offering, Breezy Braces are way more affordable that I was expecting. They start as low as $106 a month--I spend more than that on Ubers alone every month!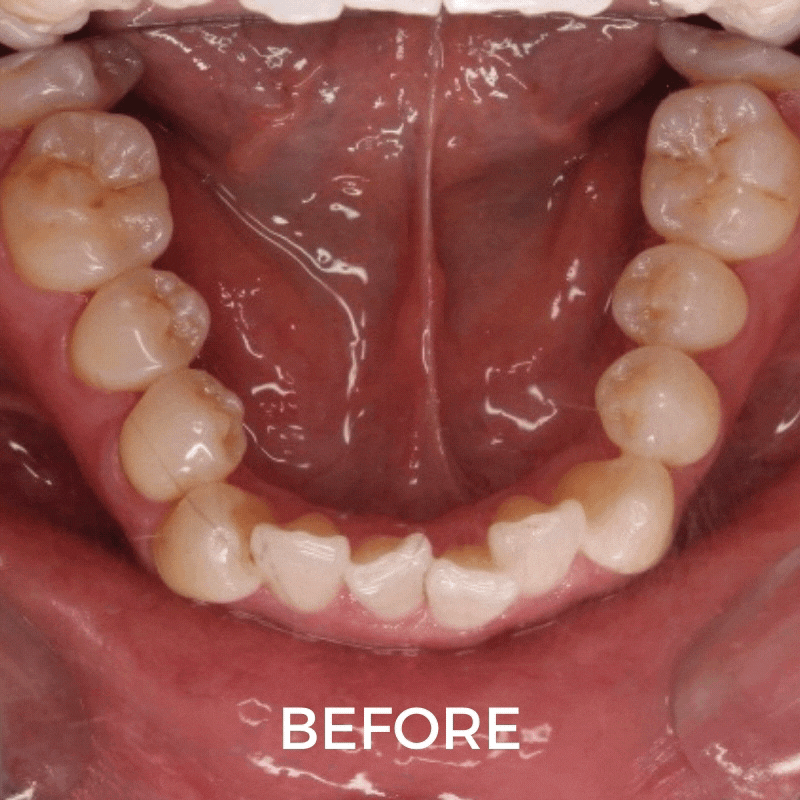 It seemed like the best way to go about fixing my teeth, so I went in-person for 3D imaging to create a model of my teeth. About a week later, the Breezy Braces were placed, and let me tell you, I could barely feel them. It was much more comfortable than I ever imagined and about 1000 times better for my self-confidence

I have to go back every 6 to 8 weeks so I could make sure that my teeth were straightening as planned, but after just a couple weeks, I'm already seeing a significant difference! My smile is straighter, my confidence is fuller, and the braces practically feel nonexistent.
I never would have thought there would be such a streamlined and affordable way to get the smile I've always wanted, but Breezy Braces revolutionizes the process of teeth alignment.
Not only will I be going back to Tendfor my orthodontist check ins, but all future check-ups and appointments as well!
Finally tackling something that has made you feel insecure for a long time can feel daunting, especially something as important as teeth! But thanks to their game-changing technology, expert team and affordable monthly prices( plus that $250 off!) I feel confident that this is the best decision I've made for myself in a long time.
Book Your Breezy Braces In-Studio Consult and Get $250 Off Your Breezy Braces For A Limited Time Only