As many of us try to make more environmentally-conscious decisions in our everyday life, thrifted clothing has become more popular than ever.Although any steps towards a more sustainable wardrobe are praise-worthy , it can be difficult if you live in an area where good thrift stores are sparse, or if you have a hard time shopping for your body type. We get it. Thankfully, as secondhand shopping becomes more common, so do online thrift stores.
Vintage and thrift junkies already know that websites like Ebay and Etsy are great sites to check for pre-loved duds, but there's a whole bunch more out there. Here are just a few of the best ones, so you can make more sustainable fashion choices without leaving the comfort of your home.
We're lumping these two together because their premises are similar: User-friendly apps that make buying and selling pre-loved clothing incredibly easy. They're both wildly popular, making for a vast array of awesome vintage or like-new clothing for cheap, no matter what styles you're looking for.
Depop connects you with Private sellers, so if you're looking to return items it's important you check and understand the Seller's individual return policy.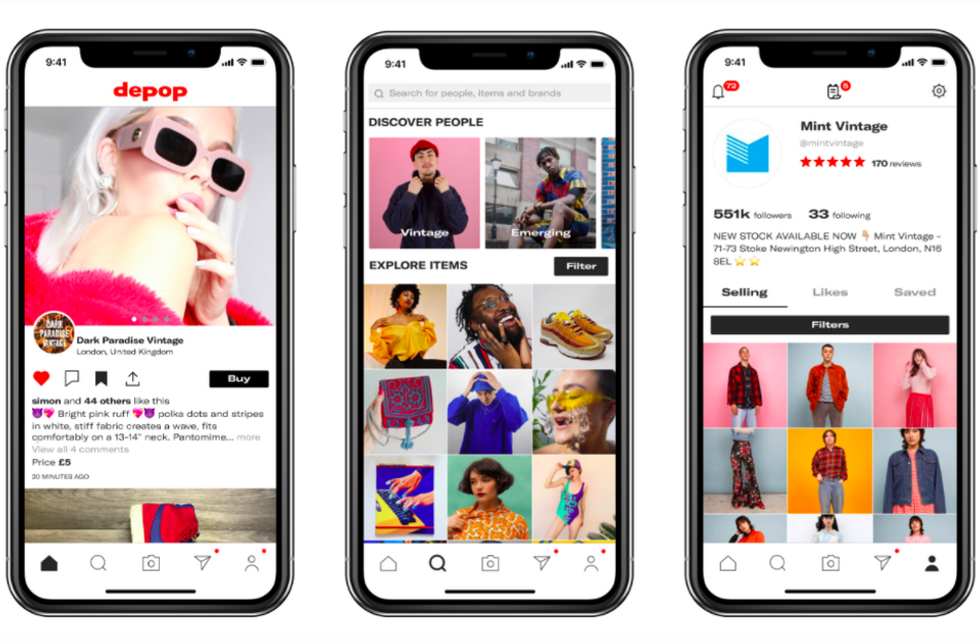 Depop and Poshmark apps on iPhone
ThredUp has become a well-known name, often partnering with YouTubers and influencers to help spread the good word of thrifted clothing. ThredUp's website also has a pretty large selection, and they make it super easy to hunt down specific pieces based on brand, size, color, and more.
Shopping high-end designer brands feels luxurious, but the unethical and unsustainable practices behind the scenes aren't so pretty. The Real Real offers a massive selection of gently used secondhand clothes, designer bags, shoes, and more, for way below retail prices. All items guaranteed authentic and vetted to make sure they are not contributing to the fashion industry's wasteful habits. Plus, you save lots of money.
It might sound crazy, but you can even buy wedding dresses on The Real Real.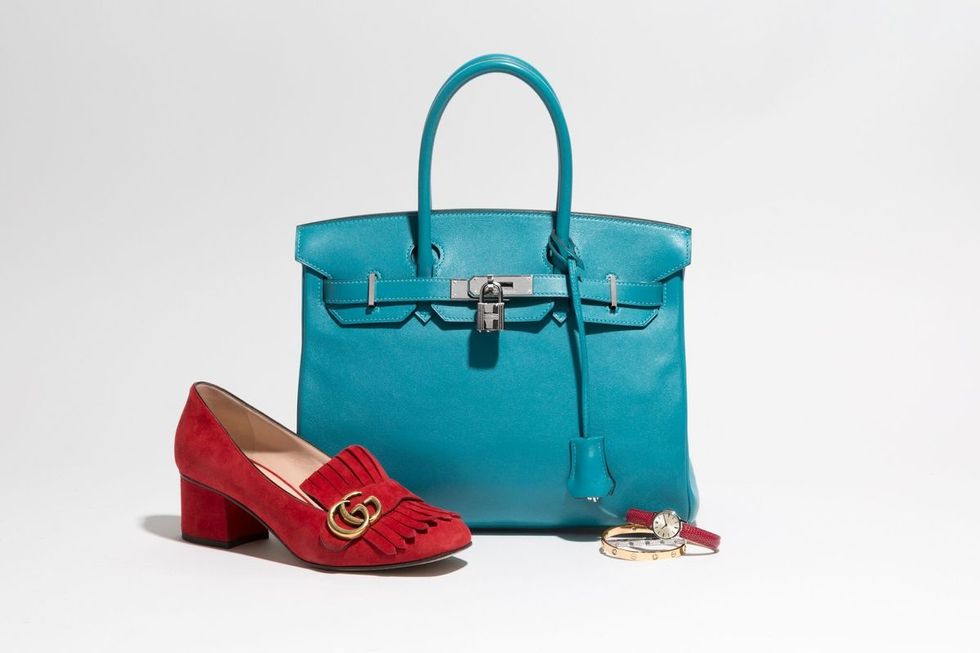 Designer bag, shoes, and accessories
Patagonia is already a well-established sustainable brand for outdoorsy and casual goods, but they're impressively going the extra step by making secondhand shopping easy. Their Worn Wear line sells pre-loved Patagonia clothing, and you can send them your own in the mail for store credit. That way, clothes stay out of the landfills.
They really don't make 'em like they used to, huh? Vintage clothing has become an especially hot commodity lately, not only due to revived trends but also its long-lasting quality that current fast fashion brands skimp on. Refashioner specializes in vintage pieces for both men and women at a variety of price points.
All items here are sourced from the private selections of "fascinating people and celebrities" with a focus on the stories that each garment tells. Most items are one of a kind, and do tend to sell out quickly. On the up side, where else can you find a mint condition, authentic Flapper Blouse from the 1920s?
ASOS is already known for infinite-scroll quantities of trendy fast fashion, but did you know they're making thrifting a little easier, too? ASOS Marketplace will help you achieve effortlessly chic vintage London style, while going easier on the planet.
New Yorkers recognize the Vintage Twin for its SoHo brick-and-mortar, but their online store means you can achieve cool-girl city looks outside of Manhattan. The brand was founded by twin sisters who aim to make vintage shopping seamless, complete with personal styling services.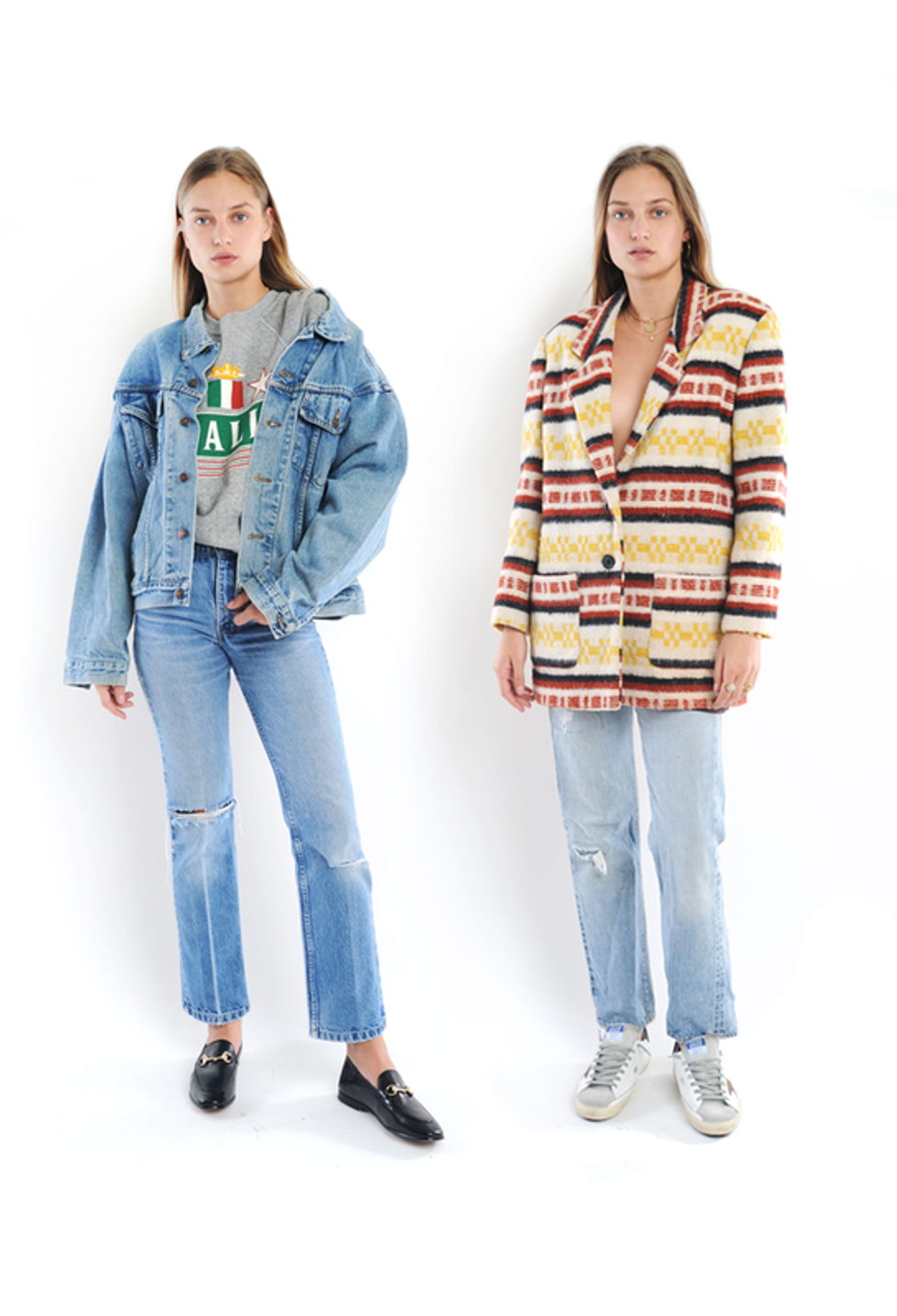 The Vintage Twin sisters