Given how stressful our modern lives can be, most people want to lose some weight, but too often they just don't have the time. For Jesse James Decker, a busy schedule made it even more important to eat well as she juggled a thriving country music career and raising her two kids. That's why she turned to the South Beach Diet to keep everything on track.
"The South Beach diet is easy and it's awesome. You don't have to starve yourself."
It's true: With the South Beach Diet, there's no complicated nutrition tracking. Their dietitians have done all the work for you. You get properly portioned meals prepared with the perfect balance of nutrients.
What's better than having fully prepared, delicious foods delivered right to your door? Not much, if you ask their thousands of satisfied customers. And Jessie agrees: "I'm a busy mom. I need something that fits with my life," she says.
But that's not the only reason this weight loss program is convenient. With the South Beach Diet, you get the option to customize your order, so you can build a menu that works best for your lifestyle.
From popular fresh-frozen options (just heat and eat!), to super convenient grab-and-go meals and snacks, they've got options for everyone. This means that whether you're stuck in traffic during the morning commute, tied up in a lunch meeting at work, or busy playing chauffeur to the kids, you will always have delicious food ready to go.
But the real question is simple. How's the food? We decided to get Jesse's take on her top 3 favorite foods to keep her focused on the South Beach Diet:
Dark Chocolate Ricotta Muffin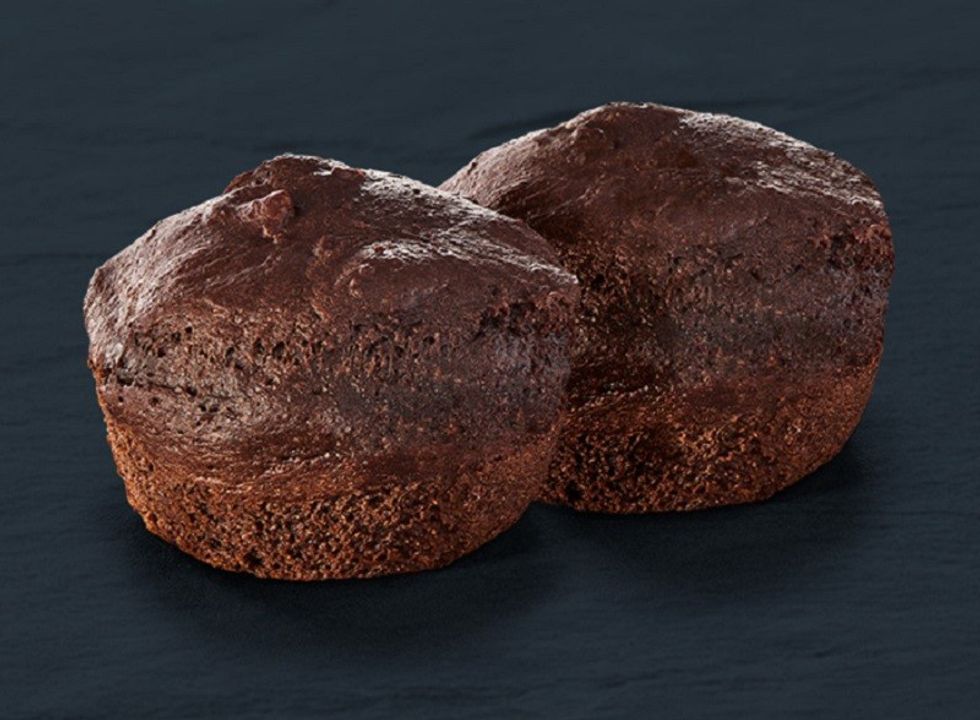 Indulge in the delicious and delectable Dark Chocolate Ricotta Muffin, and you will feel like you are having a decadent dessert for breakfast! While it may feel (and taste) like you're cheating on your diet, these two dark chocolate muffins are baked with whole wheat and have only 190 calories total. You'll be heading to bed early so you can enjoy these muffins for breakfast with a hearty 13 grams of protein to make them even more irresistible. South Beach Diet makes it possible to eat chocolate while keeping your shape. You can roll out of bed and start your day while kicking your cravings the healthy way!
Sesame-Glazed Beef and Veggie Bowl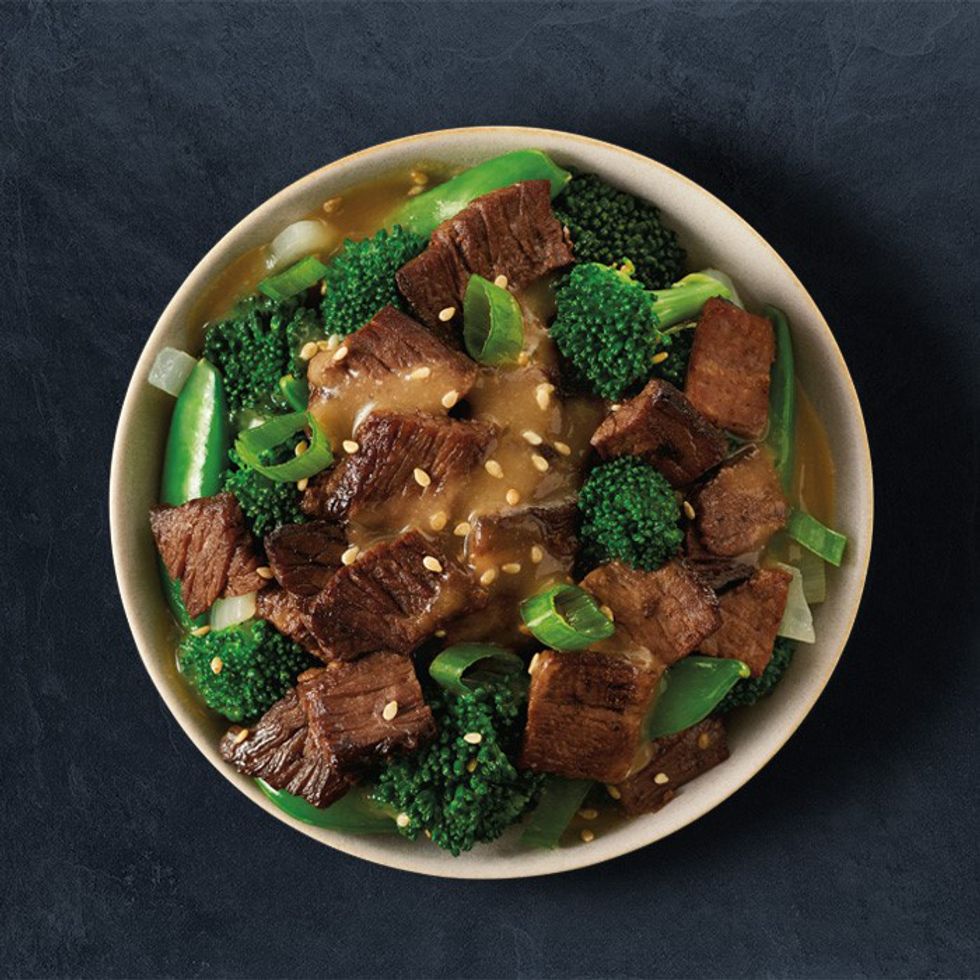 Jessie loves the flavors in this tasty one-bowl meal. Thick cuts of tender beef are blended with vibrant broccoli, sugar snap peas and sesame-tamari sauce in this delicious dish that goes heavy on flavor… not on guilt! Every ingredient is as delectable as the last in the Sesame-Glazed Beef & Veggie Bowl. Jessie gets a boost of iron, vitamin C, calcium and vitamin A with this savory, satisfying dish. Just two grams of saturated fat in each serving. Now this is the way to enjoy beef.

Chipotle Black Bean Bowl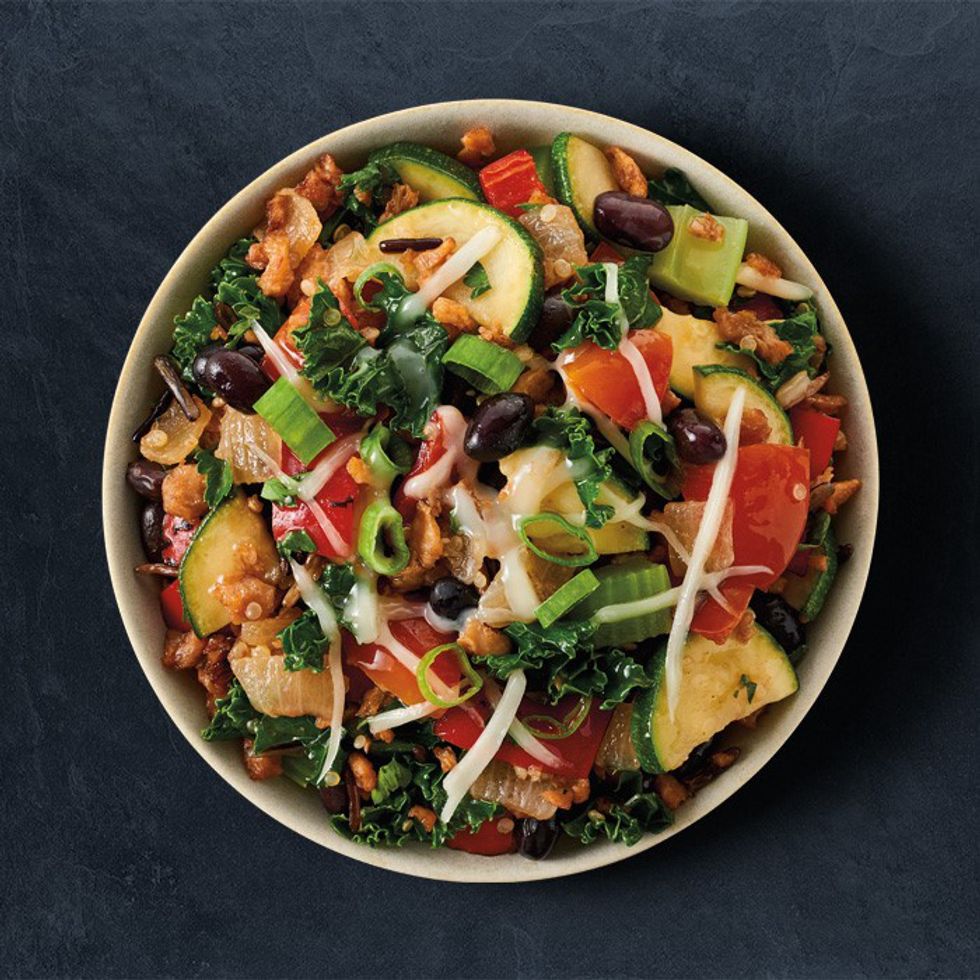 Mexican food is popular for a reason. Always exciting with spices and filling with protein from beans, there's almost no way to get bored of it! Jessie loves the South Beach Diet Chipotle Black Bean Bowl, and we totally get it. This dinner is Mexican fare redesigned. So long unhealthy fats and body-slowing carbs. Rice is replaced with wild rice and quinoa, the high-protein whole grain touted by nutritionists and personal trainers alike. This meal is filled with kale, zucchini and sweet, nutrient-dense bell peppers. No meat involved and yet the Chipotle Black Bean Bowl packs in a powerful 15 grams of protein and ensures long-lasting satisfaction with eight grams of fiber.

From bestselling book to modern lifestyle solution, South Beach Diet gives you the tools to help you achieve the body that you've always dreamed of. And that's just what the doctor ordered! Sign up to get your free diet analysis, and then explore their plans. You can choose from a wide variety of fully prepared meals for fast weight loss, free FedEx shipping on every order, and delicious snacks. The South Beach Diet has helped nearly 11 million people meet their weight loss goal, and to quote Jesse James Decker, "Trust me: The South Beach Diet works."
Update: The awesome folks over at the South Beach Diet are offering a special deal for our readers. Follow this link for 40% off your first order and free shipping as long as you're on the program!**
This content is sponsored by the South Beach Diet.
** Free shakes with any 4-week plan, first order only. Free shipping Continental U.S. only with every plan shipment. Discount off the regular one-time rate with new auto-delivery order, first shipment only. With auto-delivery you are automatically charged and shipped your South Beach Diet plan once every 4 weeks unless you cancel. Restrictions apply. Call or see website.