There remain few reasons to celebrate this year, but it's World Chocolate Day, so that's nice.
Whether you're a morbid Don Draper type who realized recently that a Hershey bar remains the "only sweet thing" in your life or a candy-crazy teen who will devour anything sweet, this list is to help you make the most out of this year's delicious holiday. Especially with cafes and shops closed, now seems like an opportune time to branch out and try a more exotic array of chocolates than what you're used to.
If you fancy a hefty price tag, something creepy, or something just plain weird, here are a list of the world's strangest chocolate that you can actually purchase.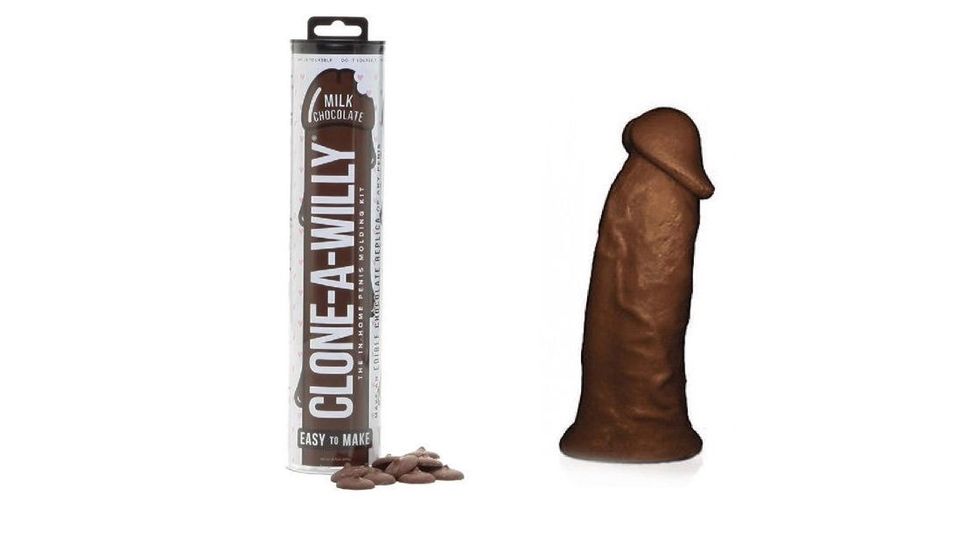 For less than £27 (about $33 USD), Clone-a-Willy can help you craft an anatomically correct chocolate version of your member or somebody else's. While it's not advised to use this in the bedroom, it can serve as an erotic gift for your loved one, or you can just craft to stroke your own ego! Ladies needn't feel left out, as you can also craft your own chocolate clones if you so choose.
Chocolate Burgers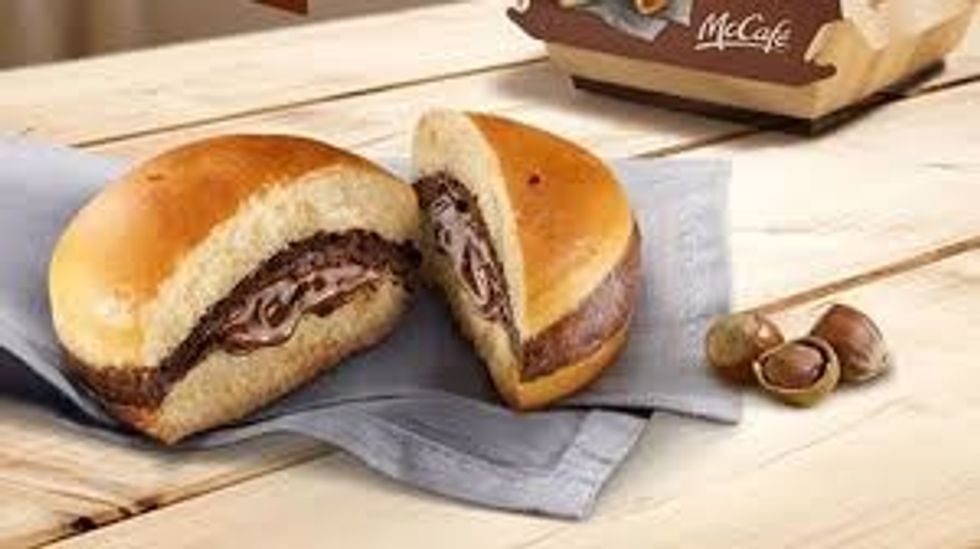 Exclusively in Italy, McDonald's consumers are able to gorge on the Sweety Con Nutella, a "burger" that swaps out the meat for a savory wallop of nutella hazelnut spread. Described as a "soft sandwich" filled with nutella that "you will not be able to withstand," it's best if you have a glass of milk handy. If you're not from Italy, no worries, as the two ingredients are nutella and burger buns, both of which are cheap and easily accesible.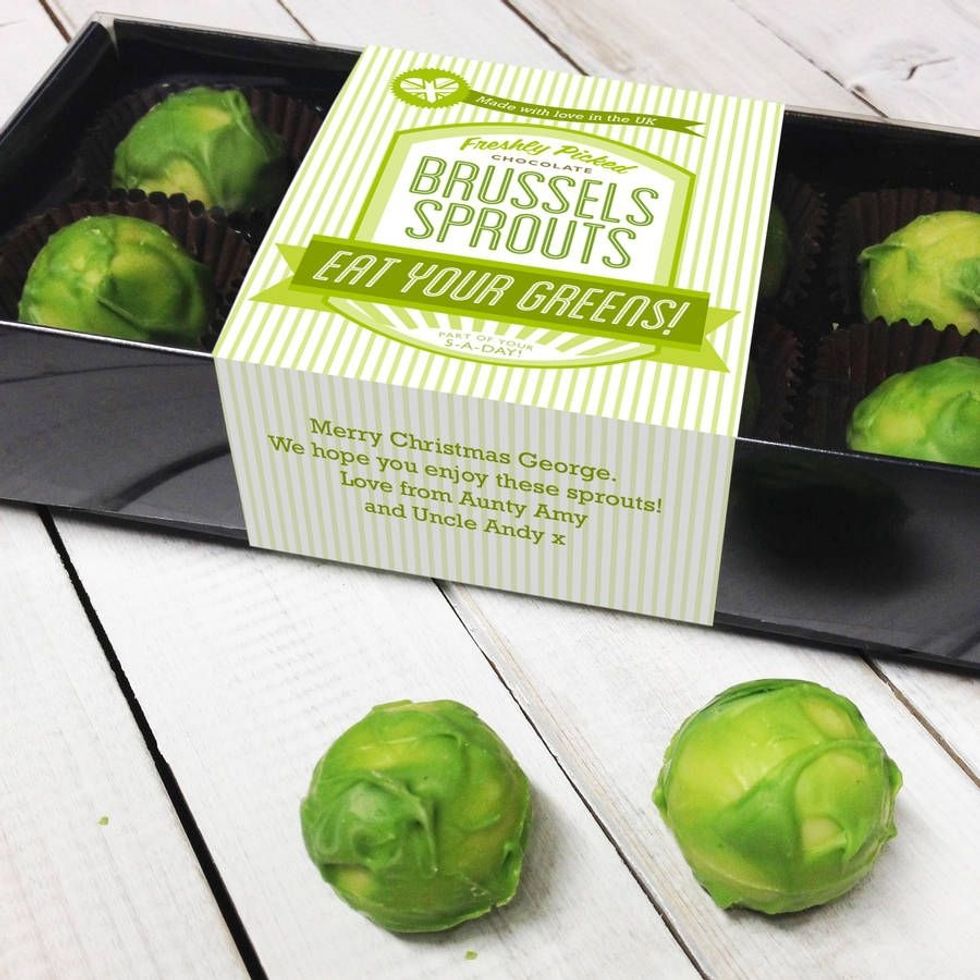 What may appear as a kid's worst nightmare is actually a blessing in disguise. These camouflaged chocolate balls will prank even the most skeptical children and may slightly traumatize them in the process if they're really resistant to eating anything green. But it is World Chocolate Day after all. A little prank never hurt nobody!
The Milk Chocolate Beretta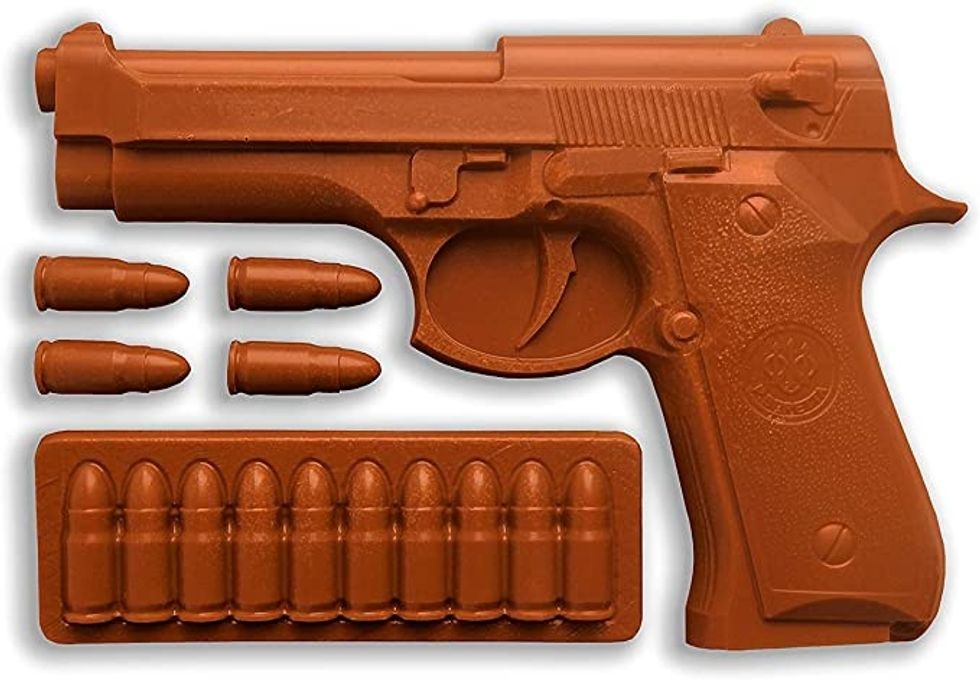 Is your partner a gun-totting Republican with a love for open carry laws? This chocolate gun is a fully-accurate model of the Beretta M9, and even comes with some extra milky clips. These tasty, life-like firearms will fool everyone around you into thinking you're actually holding a gun. Try to bring it on an airplane and share a laugh with those friendly TSA agents.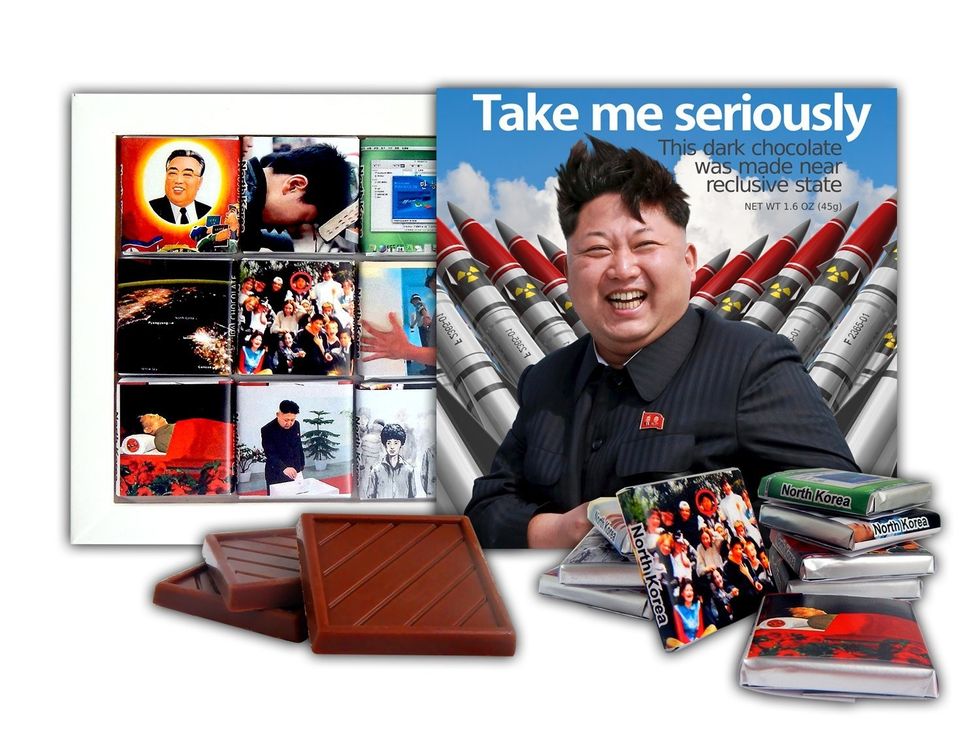 From the same brilliant inventors that created the delicious Chocolate Beretta, the Kim Jong Un Chocolate Set is perfect for those really looking to branch out and enjoy World Chocolate Day in a very uncomfortable way. The themed gift set contains nine pieces of high-grade chocolate goodies, with each containing fascinating facts of everyone's favorite deranged dictator. Did you know Kim Jong was caught with a kinky magazine during his days in school in Switzerland? You can learn far more facts for the low, low price of £8.95 (about $11 USD)!
Sweet Potato Kit-Kat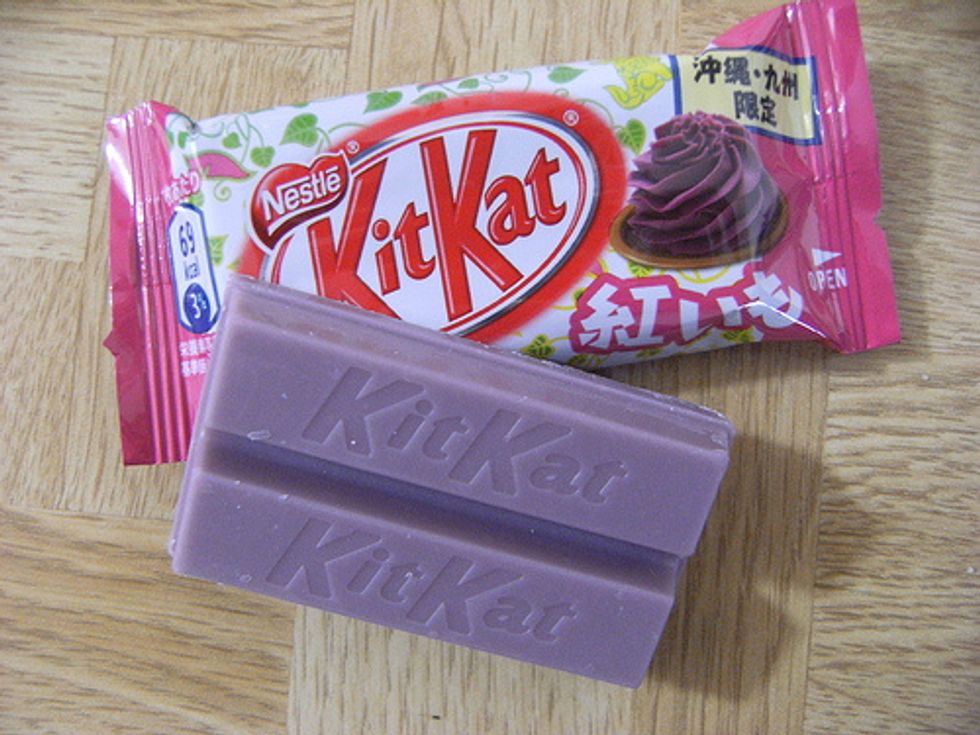 For those who can never have enough Yams, these deluxe Japanese Kit-Kat bars are right up your alley. With a profound love for the root vegetable, these purple sweet potato Kit Kats are a perfect mix. Why are they purple? I don't know, but don't they sound delicious?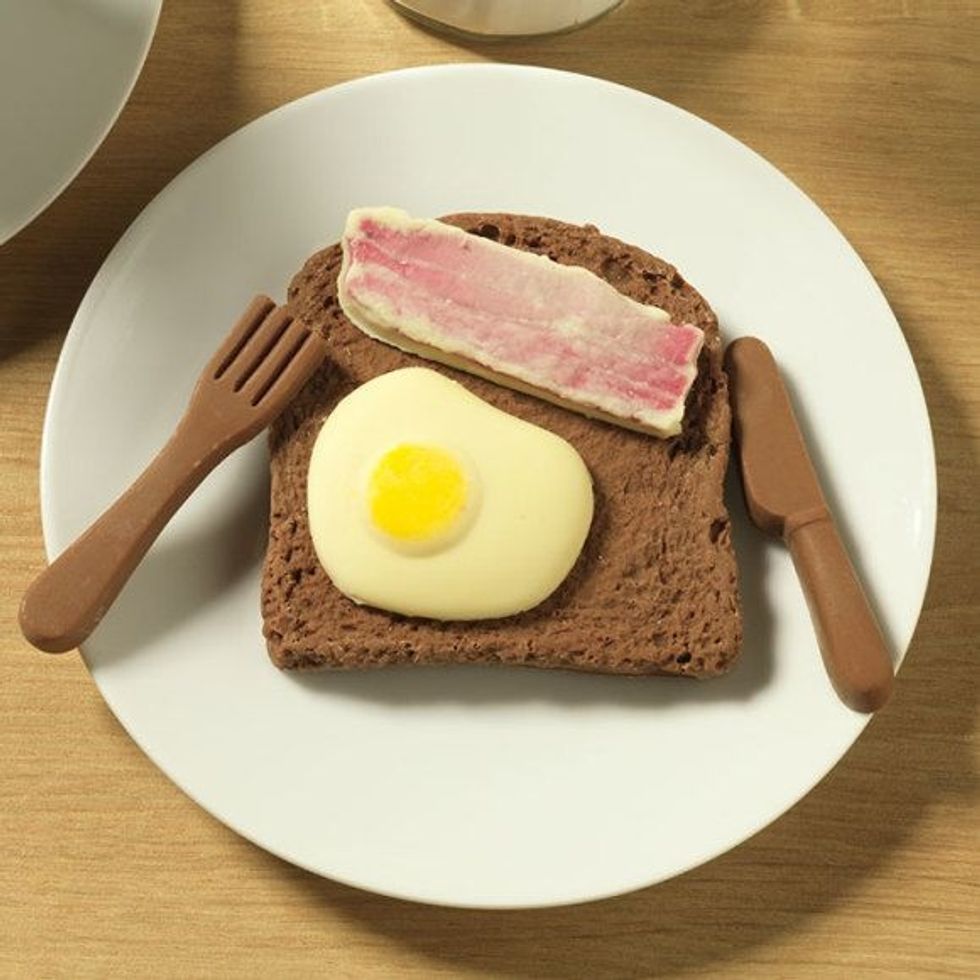 Handmade from white and Belgian chocolate, this chocolate egg and bacon on toast is perfect for those who can't get enough breakfast food. Sure, it looks completely unappetizing, but the gift box comes with its own knife and fork that is also made up of chocolate. All of it equates to a delectable 125g of chocolate.