In the northwest corner of the Czech Republic, right on the border with Germany, lies a haven of relaxation. In the mid-14th century, King Charles IV organized an expedition to the forests surrounding the area. According to legend, he returned to the capital city of Prague acclaiming the healing power of the area's hot springs, and the city was named after him once it was built. The Germans call it Carlsbad; the Czechs, Karlovy Vary. Whatever name you prefer, call this your next vacation spot.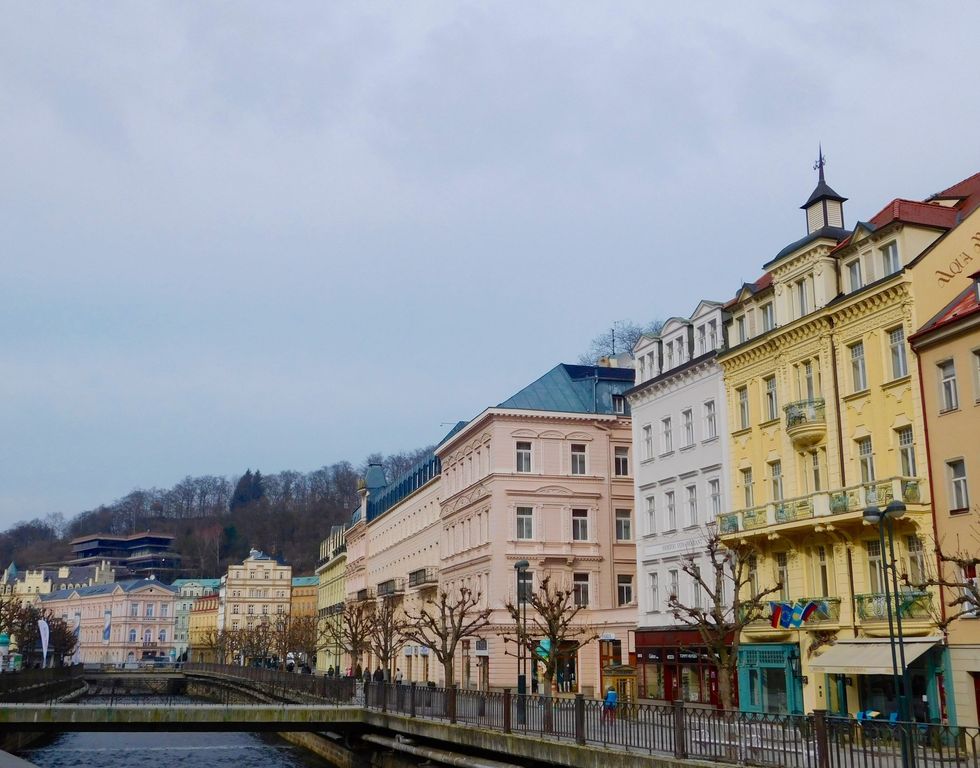 E.R. Pulgar 2016 ©
This calm spa town is reached via a beautiful drive through the Czech Republic's more mountainous region, or the Karlovy Vary Airport in nearby Olšová Vrata. The destination is definitely as beautiful as the journey by car known worldwide for its beautiful architecture. Cathedrals with golden domes, round roofs, and big windows abound—beautiful enough for several films to be shot here. One of the town's most notable architectural marvels is undoubtedly the Grandhotel Pupp, which was one source of inspiration for Wes Anderson as he constructed designs for The Grand Budapest Hotel and served as the exterior for 2006 James Bond film Casino Royale.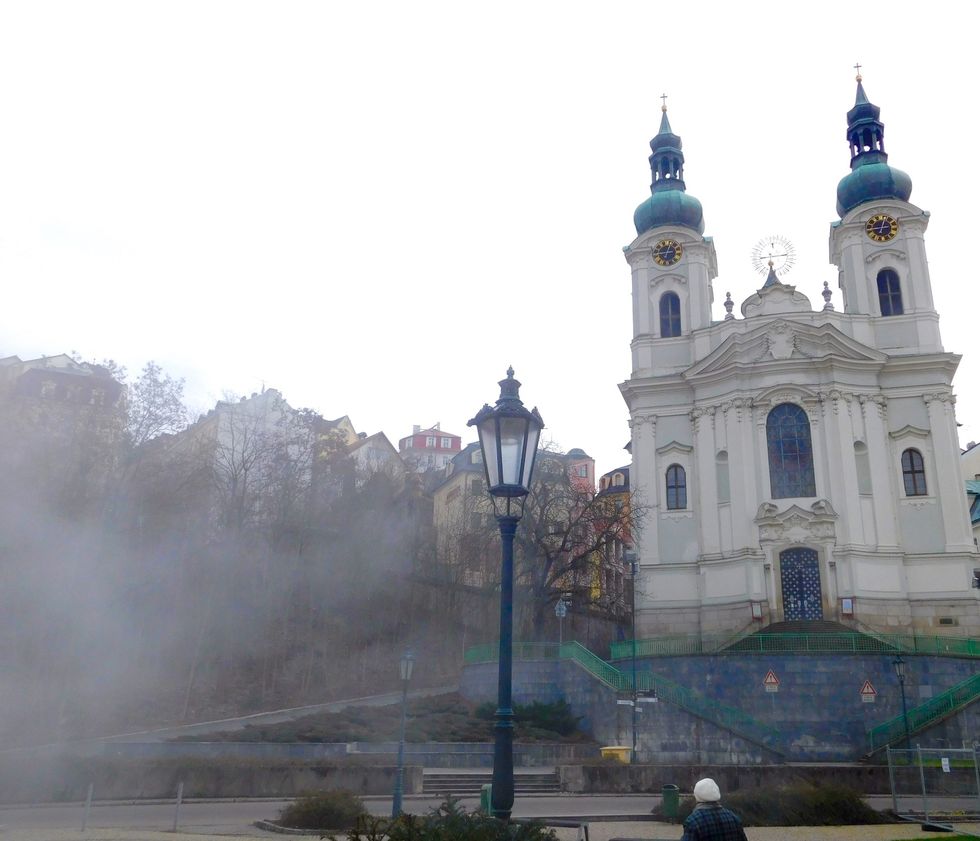 E.R. Pulgar 2016 ©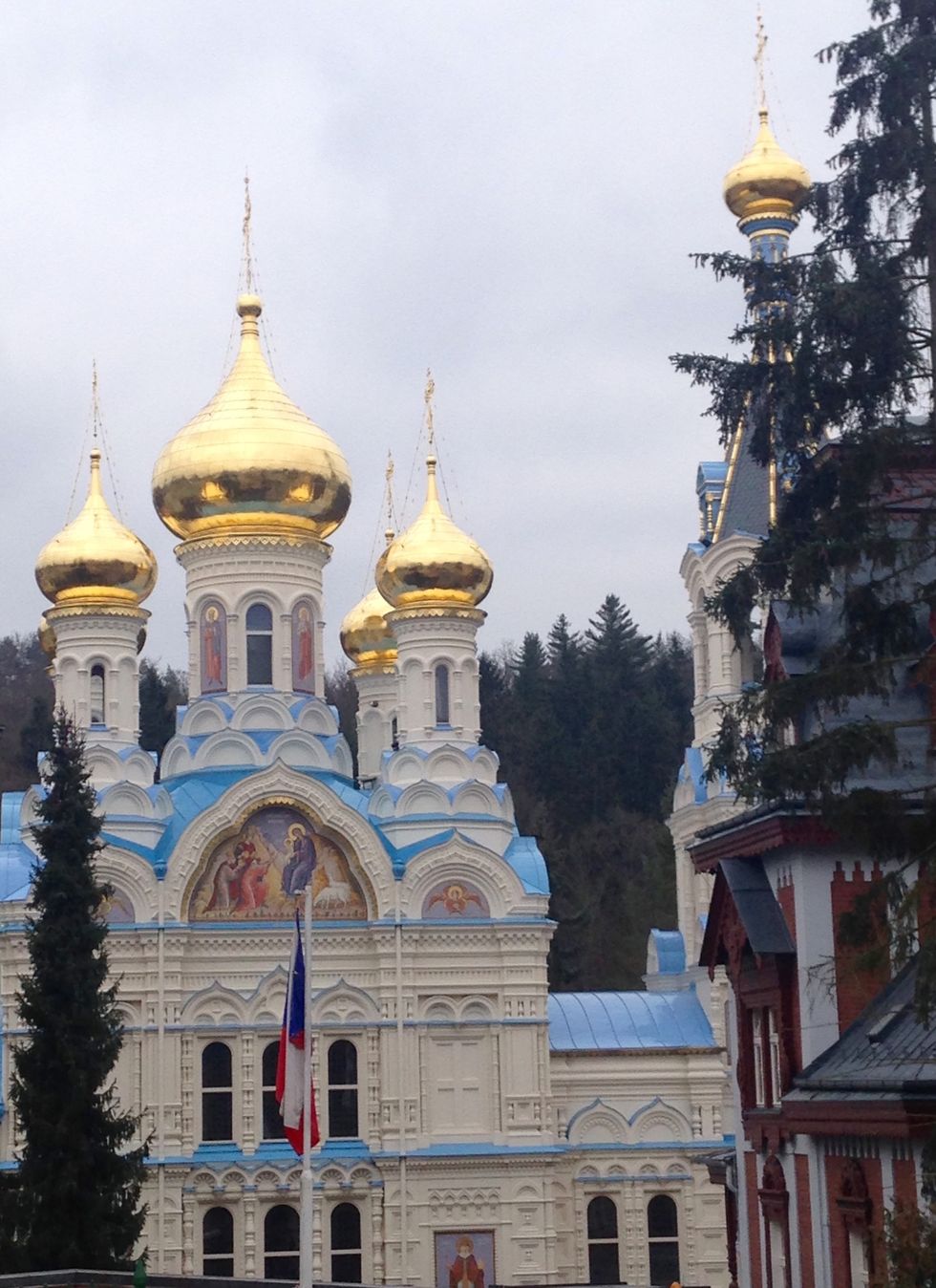 E.R. Pulgar 2016 ©
If walking around this pastel-colored paradise with river mist on your face isn't enough to help you relax, Karlovy Vary's plentiful spas for every budget should more than suffice. As beautiful as they are effective, Karlovy Vary's spas feature aromatherapy, hydrotherapy, massages, sauna treatment, and so much more. And remember the famous hot springs and mineral springs Charles IV was so hyped up about? They're still working today, and you can visit (and drink from) the 13 main springs, as well as seek out 300+ smaller springs.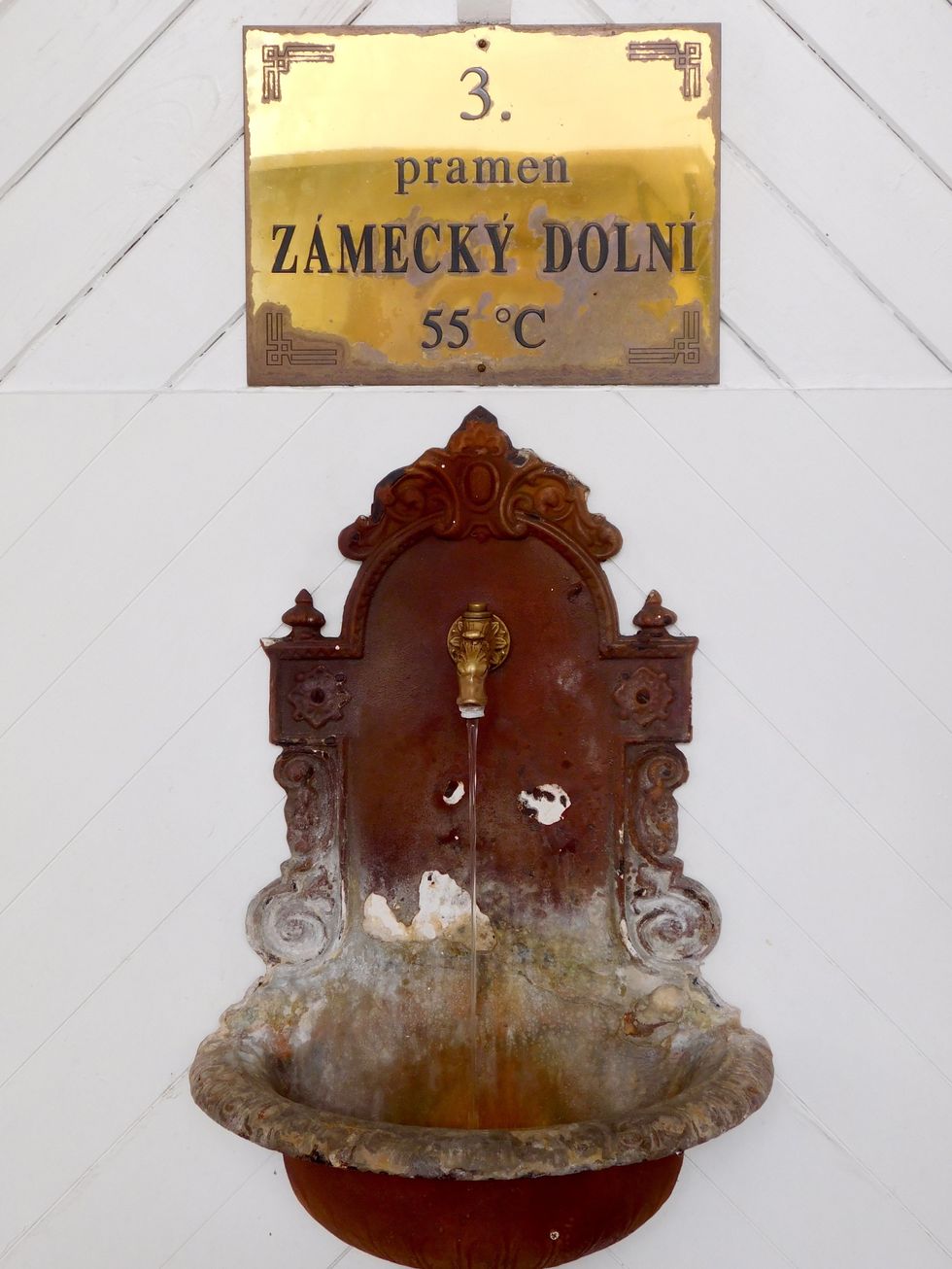 E.R. Pulgar 2016 ©
E.R. Pulgar 2016 ©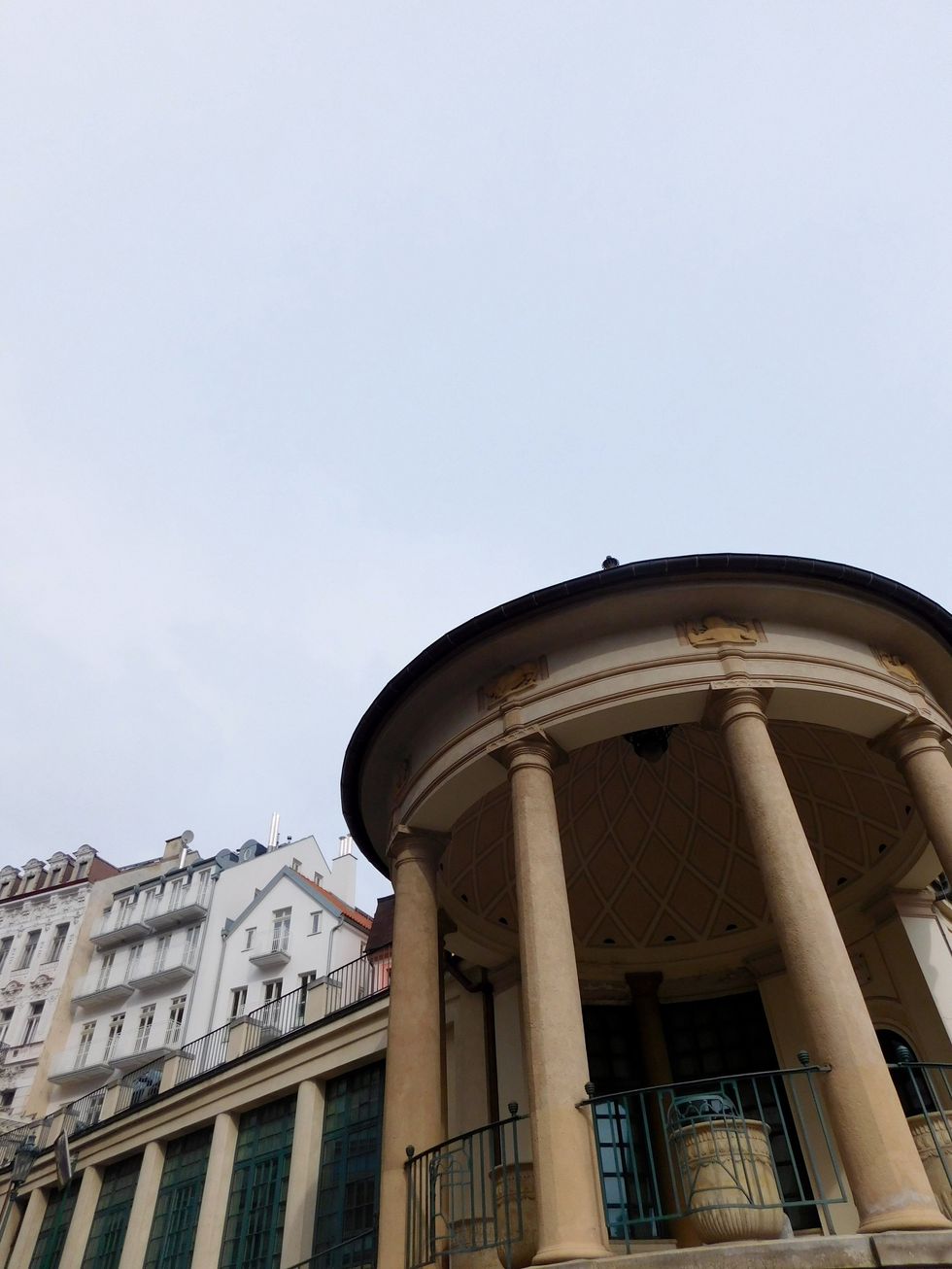 E.R. Pulgar 2016 ©
Come to Karlovy Vary in the summer and you may even rub shoulders with celebrities; the Karlovy Vary International Film Festival, which takes place in June, is one of the oldest and most celebrated film festivals in the world. The town also features a sprawling museum of Czech art, ancient churches to explore, and fine dining.
Put Karlovy Vary on your list of places to visit, and let yourself be soothed by Czech hot springs.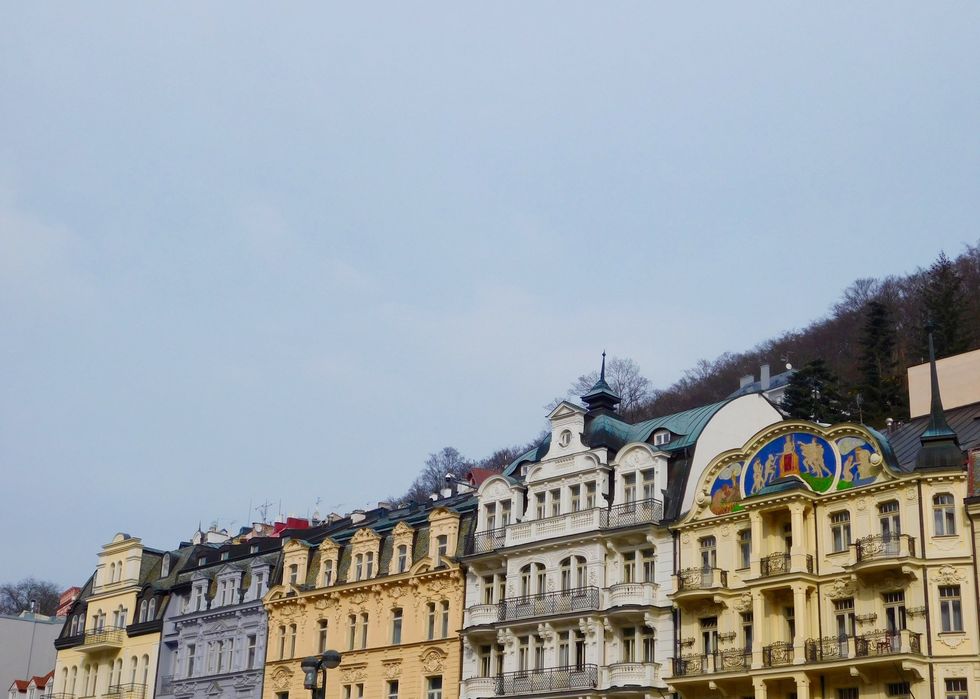 E.R. Pulgar 2016©