A Busy Mom's Top 3 Picks From Thrive Causemetics
When it comes to make-up, gone are the days when I could spend hours perfecting my eyeliner.
Now it's all about what's quick and easy to apply in the AM so I can get the kids ready and look presentable doing the school run!
I used to be clued into the beauty world but since having the two boys I'm so out of the loop!
Everything in my makeup bag was years old, so I decided to invest in some new products. So many of my friends use Thrive Causemetics, so I thought I'd give some of their recommendations a try.
Here are my new top three go-to products from Thrive Causemetics: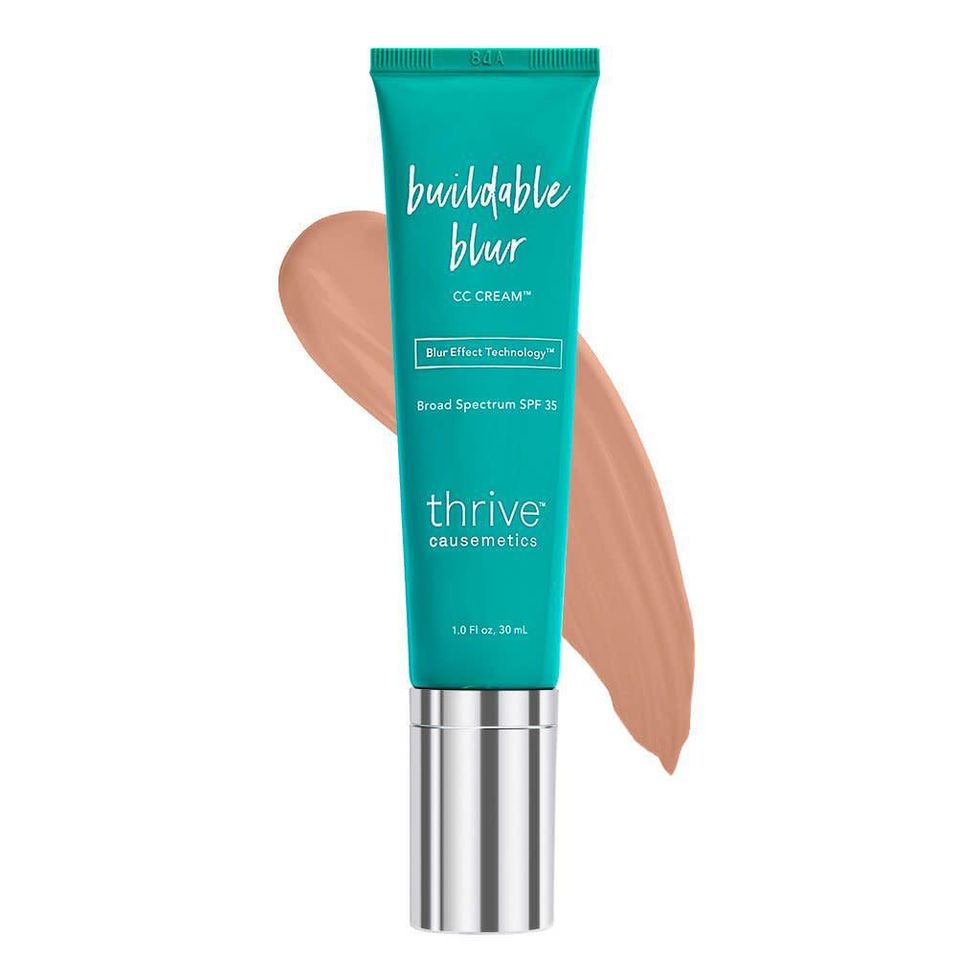 What It Is: This CC cream is a foundation, sunscreen, and moisturizer in one!
What It Does: It color corrects and makes your skin look naturally flawless. It moisturizes at the same time, so my skin looks silky smooth. Plus it has SPF 35 too!
Price: $38
My Thoughts: This CC cream is a lifesaver. It's super easy to apply; I just apply 1-2 pumps after primer using fingertips in the morning and voila! I instantly look and feel fresher. I get a lot of redness around my nose since my first pregnancy, and this completely evens out my skin tone.
The older I get, the more important I realize it is to wear sunscreen every day, even if I'm not in the sun, and this Buildable Blur™ CC Cream is definitely an everyday essential thanks to the SPF 35 ingredient.
It comes in an impressive 18 shades, so you're sure to find your perfect match! At just $38 it lasts a long time.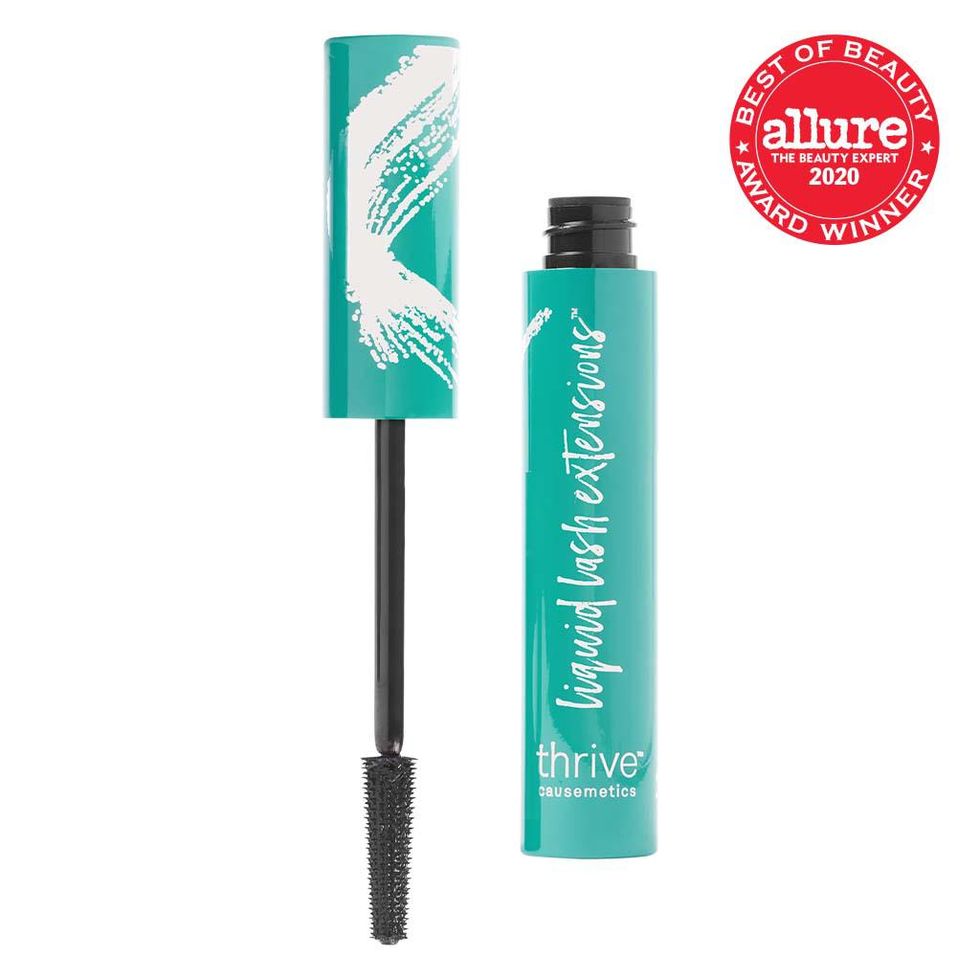 ​What It Is: This Liquid Lash Extensions™ Mascara provides tons of length and volume, available in three classic shades -- Brynn (Rich Black), Nola (Deep Blue), and Crystal (Brown Black).
What It Does: This mascara gives you the effect of lash extensions yet it doesn't clump, flake or smudge thanks to Flake-Free Tubing Technology™.
Price: $24
My Thoughts: Most mascaras would be smudged under my eye by the end of a long day running around after the kids. Thrive Causemetics' award-winning Liquid Lash Extensions™ Mascara is the first mascara I've found that is smudge-proof, yet easy to remove (all you need is warm water and a washcloth).
This product is amazing value for the quality. I personally love the brown-black shade, it's perfect for natural daytime wear! This mascara is quick and easy to apply and gives my eyes a brighter look in the mornings, and it's easy to build so I can always apply more in the evenings if I go out - when I get the rare mom-break.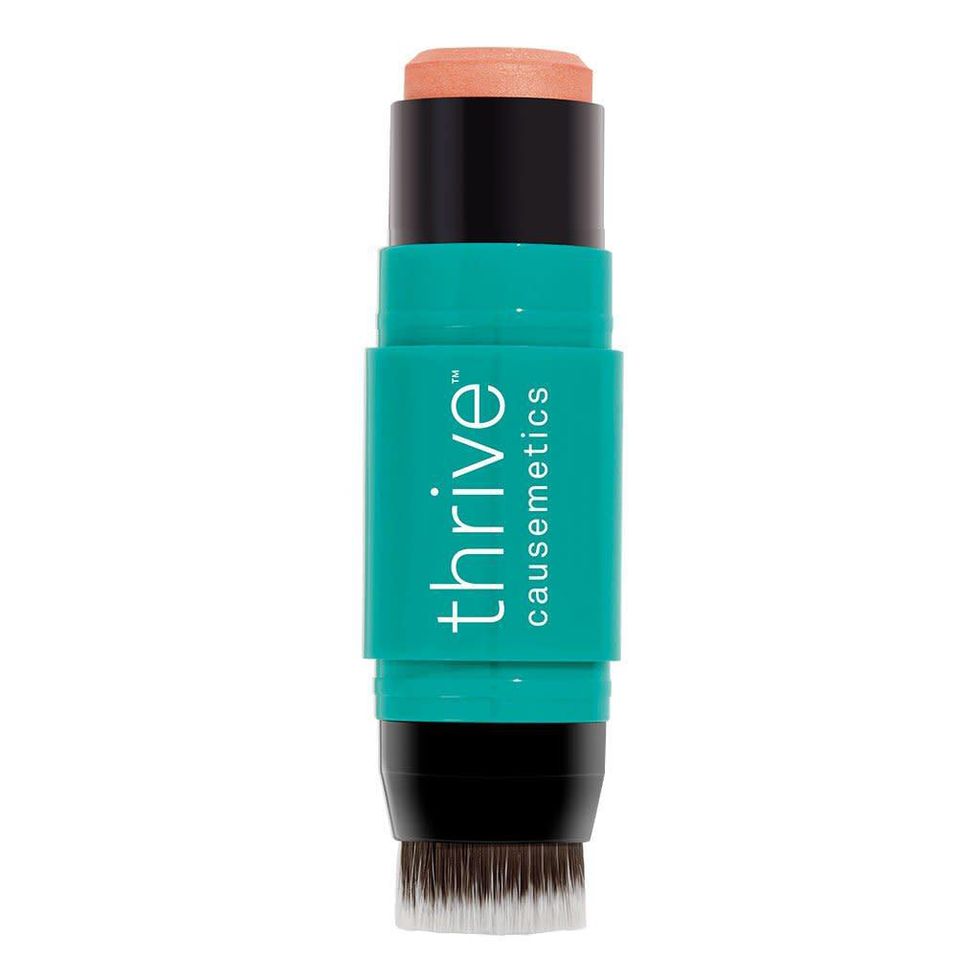 What It Is: This multipurpose cream color stick is a blush, highlighter, and lip shimmer. The Triple Threat Color Stick™ comes in Mieko (Soft Pink Shimmer), Joy (Gold Shimmer), Maggie (Rose Shimmer), Dionne (Brick Red Shimmer), Isabella (Coral Golden Shimmer), Olivia (Peachy Pink Shimmer), and Tessa (Berry Matte).
What It Does: It easily melts onto your skin for a natural-looking shimmery glow. This does exactly what the name suggests, it's three products for the price of one!
Price: $36
My Thoughts: I use it as a shimmery blush/highlighter in the shade Olivia (Peachy Pink Shimmer). It helps to give me a bright, youthful complexion that lasts all day. Sometimes I even put it on my lips for a dewy, peachy tint! This product stays on all day without fading or budging.
It's become a purse-staple because it's so compact but packs a punch. I can apply it quickly whenever the kids are occupied and I've got a whole look done in just 5 minutes.
Final Thoughts
It was tough to narrow my go-to products from Thrive Causemetics to just three when they have tons of amazing products that I use all the time!
The Brilliant Eye Brightener™ instantly lights up my eyes (something all moms need!), and the Buildable Blur™ HD Creaseless Concealer makes my dark circles disappear (and it comes in 24 inclusive shades!).
Honestly, Thrive Causemetics has revived my love for make-up and made me feel like myself again. Their products are high quality, innovative, and easy to use.
If you're as busy as me, you need to try Thrive Causemetics. You can thank me later!