Elevating Your Bedroom Has Never Been Easier With Thuma
The days of crying over poorly assembled furniture and tiny screwdrivers are over.
For too long we've fallen victim to lost instructions, mismatched pieces, and one-too-few screws. When it comes to new bedroom furniture, it's time to simply upgrade.
Elevated styles typically come with higher, unreasonable price tags—so, we looked to one of our favorite minimalist brands that celebrates clean design. Enter Thuma.
Thuma is known for their simple and thoughtful design and their user-friendly, minimal-assembly-required philosophy. Drawing from modern architecture and classic design, they utilize the technique of Japanese joinery, which makes for smart setup, sleek corners, and symmetrical lines across their product lineup. Plus, all their products come in three shades: Natural, Walnut and brand new Espresso.
While most people know Thuma for The Bed, their thoughtful design doesn't end there.
Here are all of Thuma's essentials:
The Bed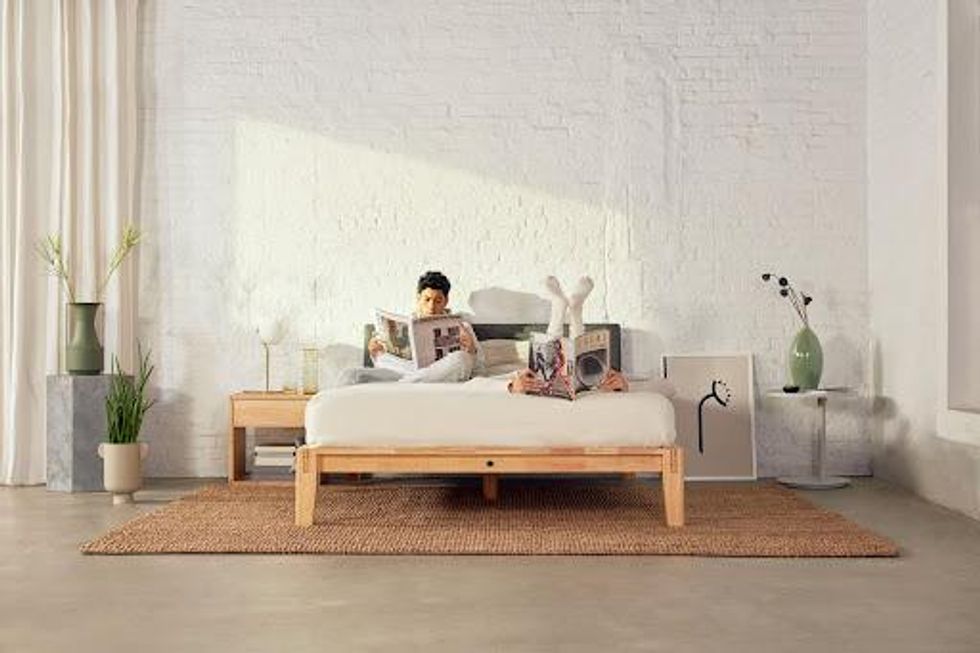 The Bed, By Thuma is the perfect platform bed frame.
The Bed features beautiful, sturdy, upcycled wood in both Walnut and a lighter Natural stain. It also comes with the work-from-bed-worthy, linen-weave Pillowboard, extra-strength, noise-minimizing cushioned slats for support and easy assembly, and has 9" of under-bed storage.
The Bed is even squeak-free and silent during those extracurriculars. Plus, it's good for the environment with a GREENGUARD Gold certification.
The Nightstand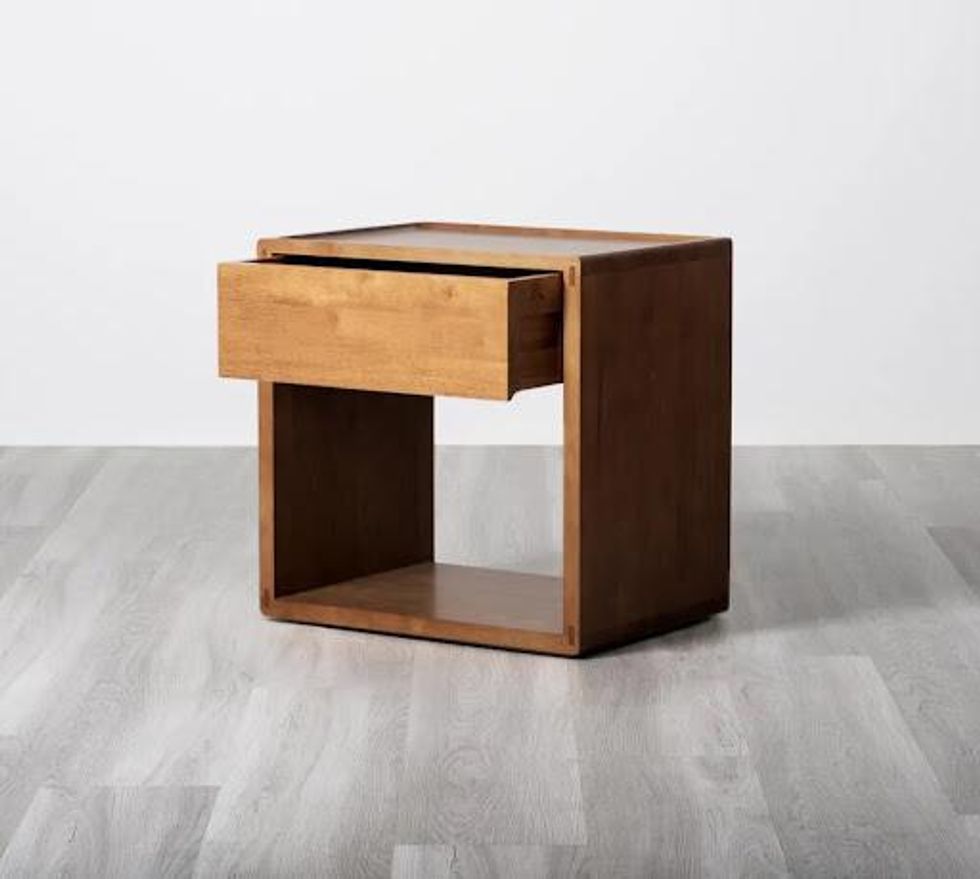 We love The Nightstand as well. This piece requires no assembly at all and uses the same Japanese joinery technique as The Bed. With smoothed corners, a spacious drawer, and airy open space for your books and blankets, The Nightstand makes for a timeless, minimalist sidekick to The Bed.
The Nightstand also has the option to add legs for a little lift and is GREENGUARD Gold certified.
The Side Table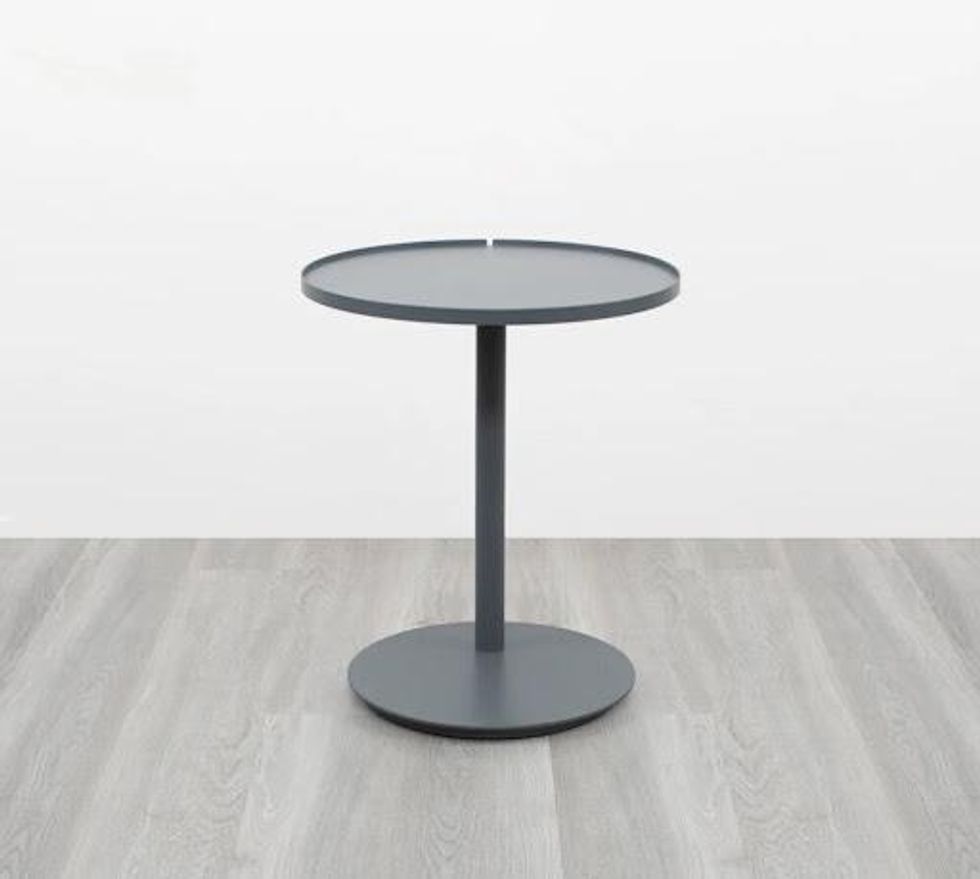 The Side Table has a minimal, geometrical design. It's made of powder-coated steel and its adjustable height ensures your essentials are never out of reach.
The Side Table comes in three colorways to match any bedroom. It's also GREENGUARD Gold certified and keeps cords tidy with a convenient cord channel.
The Mattress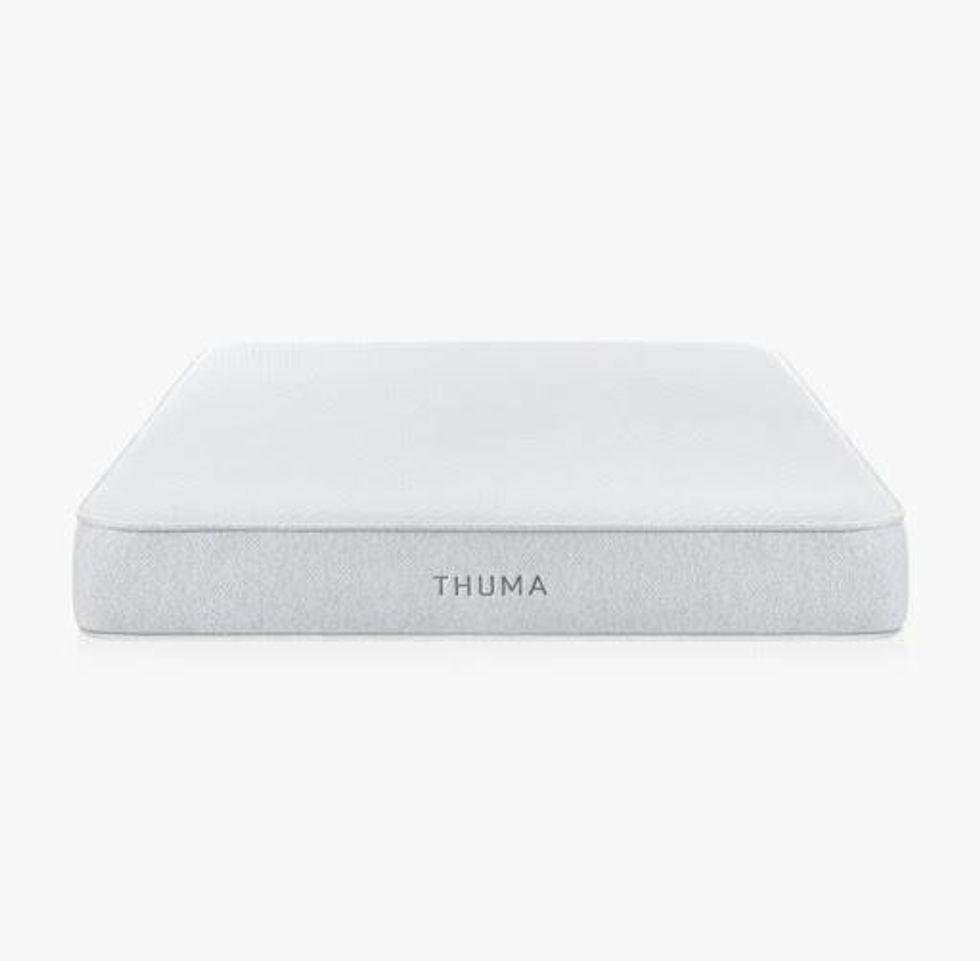 A bed is only as good as its mattress, and The Mattress is very good. Perfectly made to fit The Bed, The Mattress has three layers, is medium-firm, and provides support and pressure relief. Plus, it's naturally cooling with breathable, hypoallergenic fabric.
You can sleep better than ever knowing The Mattress is also GREENGUARD Gold certified and made with organic, high-quality materials like latex, sustainably sourced from rubber trees. Whether you're heating up or cooling down, The Mattress has your back.
With Thuma's consistent, simplistic design and seamless assembly, they flawlessly bring luxury to the bedroom.
Built to withstand years of wear and made with longevity in mind, Thuma is timeless in every possible way.