Every girl is on a life-long mission to find the perfect pair of jeans. The quest for a pair of solid denim that doesn't stretch (while still being comfortable enough to lounge in), doesn't fade (while still naturally distressing, showing that it's lived a life), and doesn't rip in the middle of a date is real - and we get how hard it can be to find, especially when you're not willing to abuse your wallet that much. A pair of denim is, to every woman, a piece of clothing that will stay with you through first dates, first days of the semester, and first experiences.
This is why we've compiled our favorite places to shop denim, spoken from experience and years of trying on until we found just the right pair.
Madewell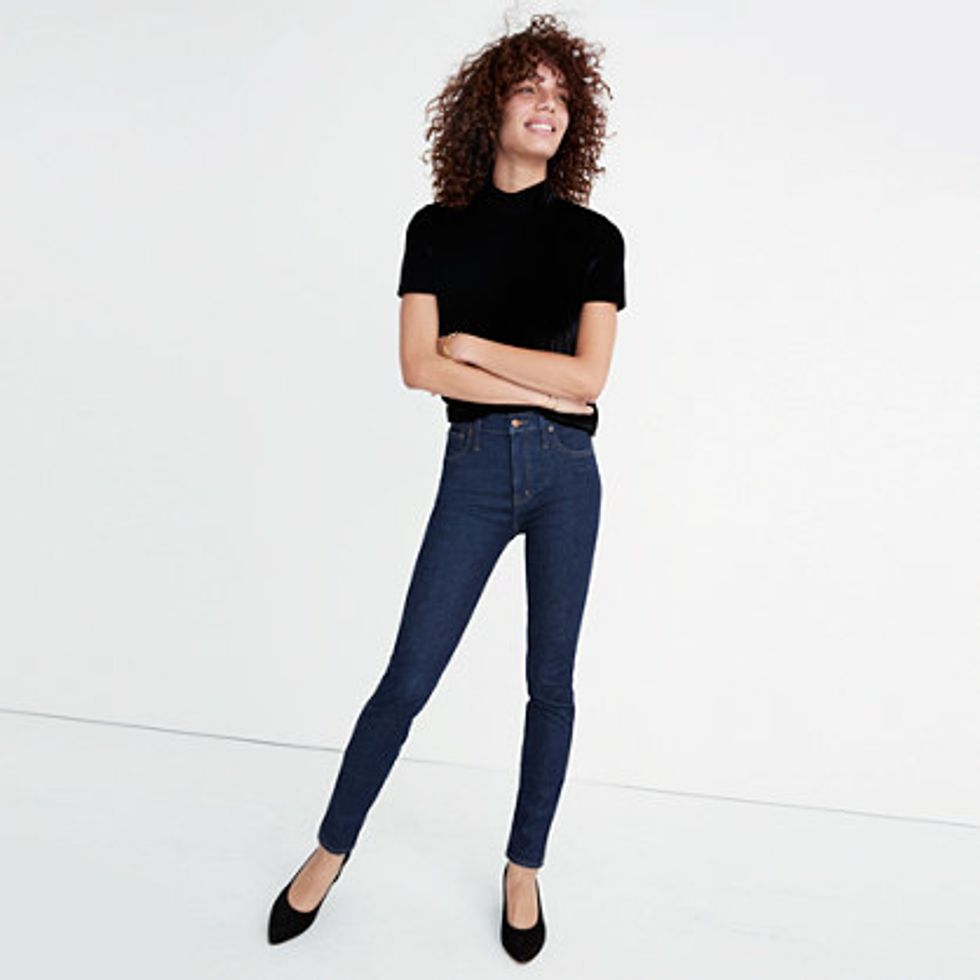 This J. Crew sister brand is known first and foremost for it's incredible denim. They carry an endless variety of styles (all differing by rise - as low as 8", as high as 11"), some varying by season, that assure you'll always end up finding the one that you're looking for. Looking for distressed, white, cropped, wide-leg, skinny jeans? If yes to any of the above, Madewell's got you covered. Plus - their 10" high-riser skinny jean in Lucille wash, amongst other washes, carry a unique pocket technology effect that's built to hold you in and keeping you looking sleeker and slimmer than ever. (Pro tip: all Madewell stores offer free hemming, at your convenience.)
Everlane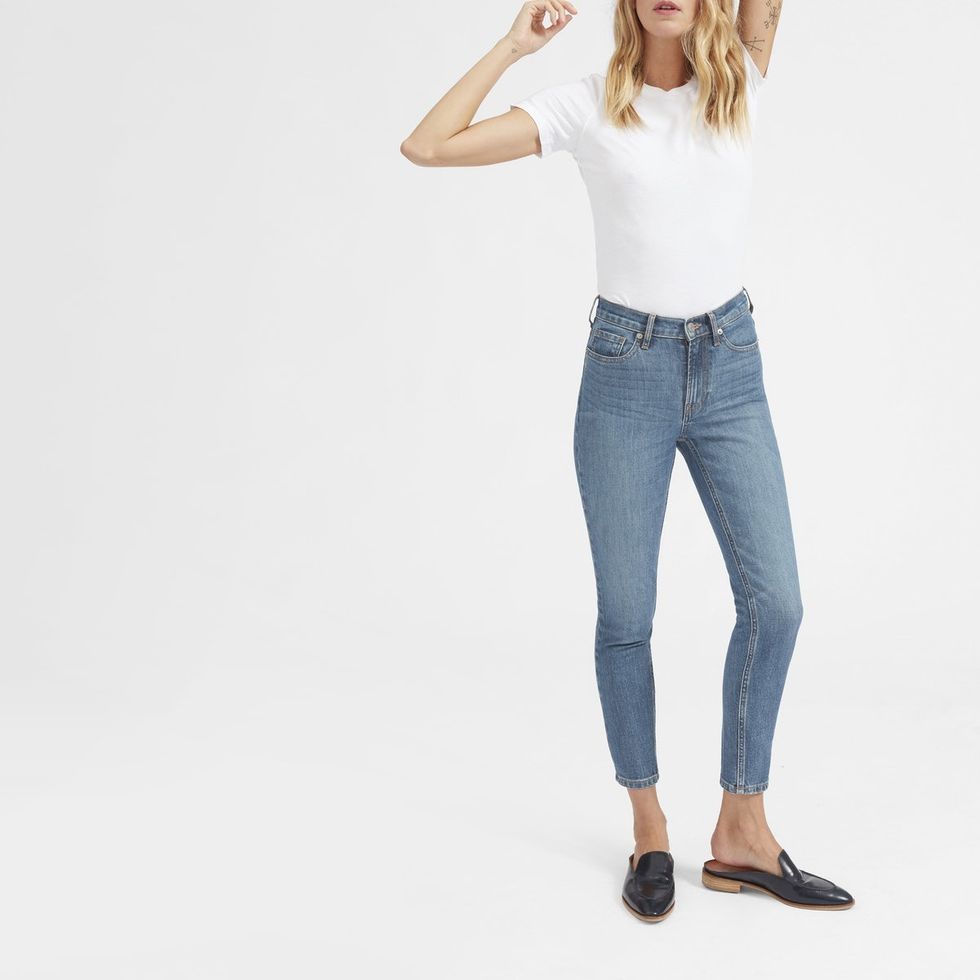 The High-Rise Skinny Jean (Ankle), $68
While this brand built on transparent pricing has been around since 2010, it was only until this year that they launched an expansive line of denim. Made for the girl who's too busy to think about what she's going to throw on but cares about where her clothes come from, Everlane's jeans range from a high-rise, mid-rise, and a modern boyfriend fit. They are all made of premium Japanese denim, the highest quality in the market, with a touch of your standard denim. We love the high-rise skinny jean in mid-blue wash, which, with it's cropped ankle, keeps you looking tall and chic. The best part? They all start at a whopping $68.
Rag & Bone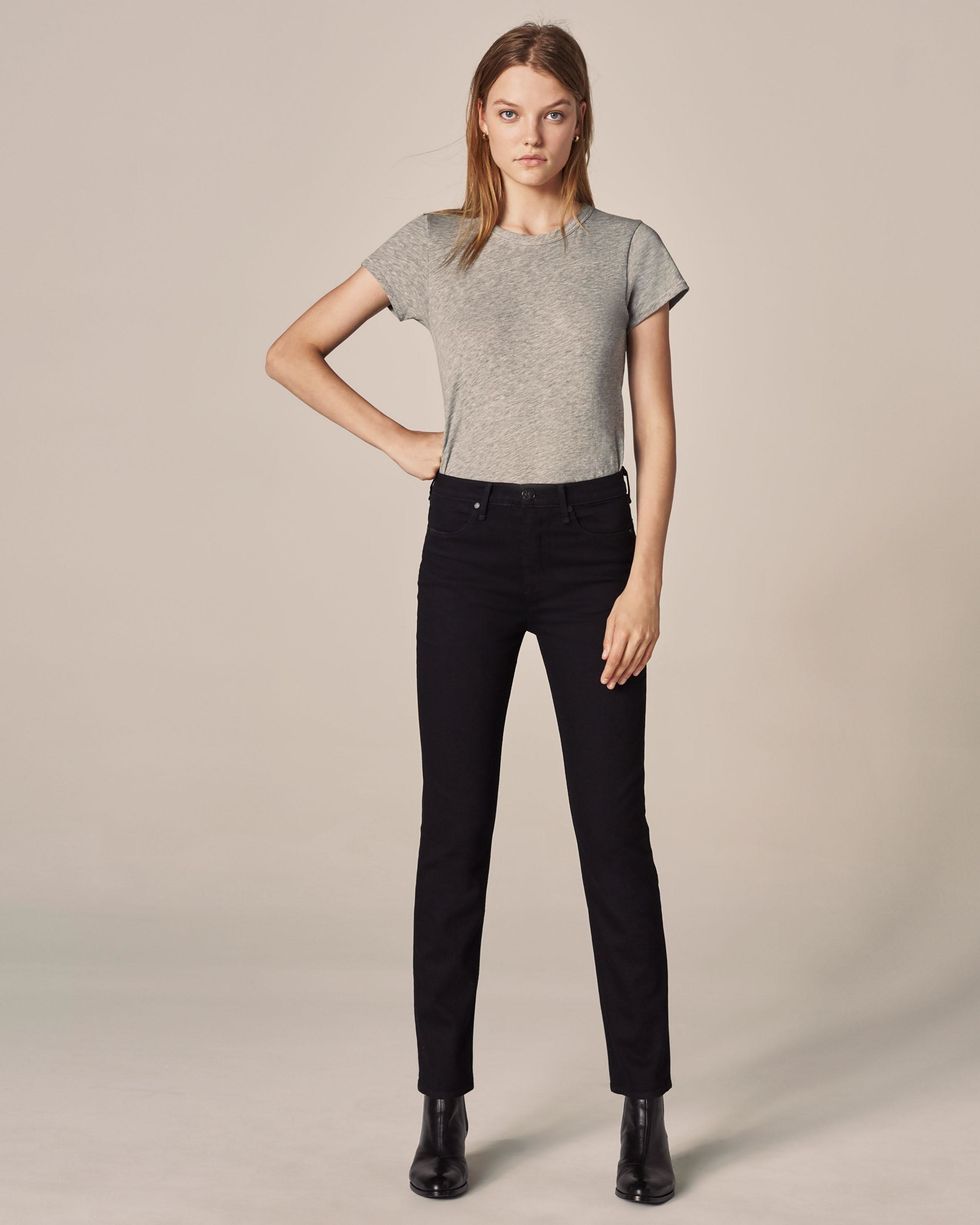 Cigarette jean, $210
Rag & Bone, the premium denim brand with pure badass style, prides itself on the production of it's Japanese denim first and foremost. As they state on their website, "Our denim is sourced from the finest Japanese mills and manufactured in Los Angeles. The focus has been – and always remains on – making products of the highest quality." While their price points are higher than most, chances are that you'll fall in love with a pair of their Cigarette jeans that just might change your life.
Lucky Brand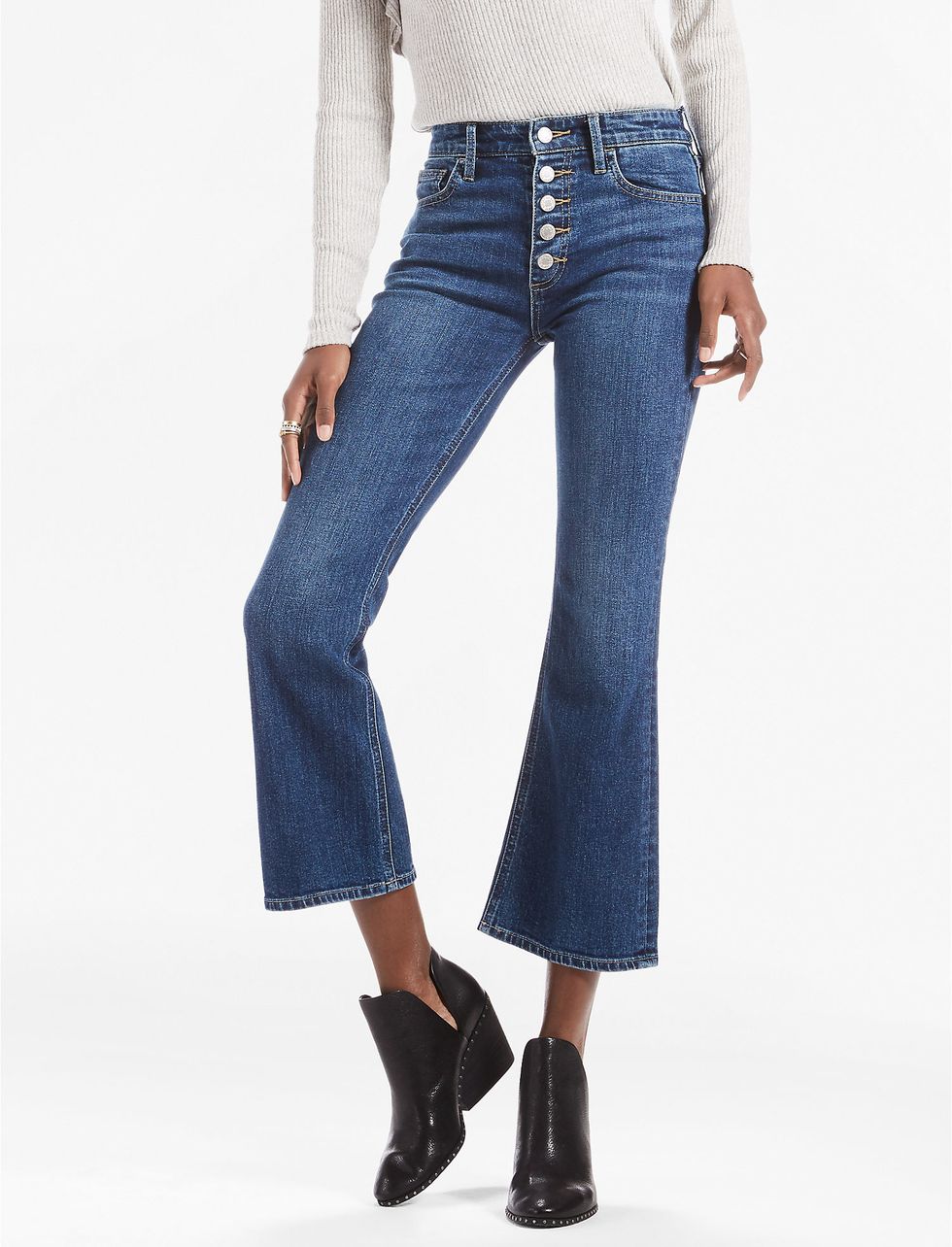 Brigette Crop Flare Jean with Exposed Button Fly, $99
Lucky Brand has been crafting true blue American jeans since the 1990s, when their operation first started in Los Angeles. Their jeans stay true to the "rich heritage and authentic, all-American spirit" of denim, with varying price points that all keep the same quality. Their Brigette Crop Flare Jean with Exposed Button Fly keeps the spirit of Lucky Brand with a modern twist, only for $99. It comes in a medium dark wash, hitting just above the ankle for a too-cool-to-try casual look.
Levi's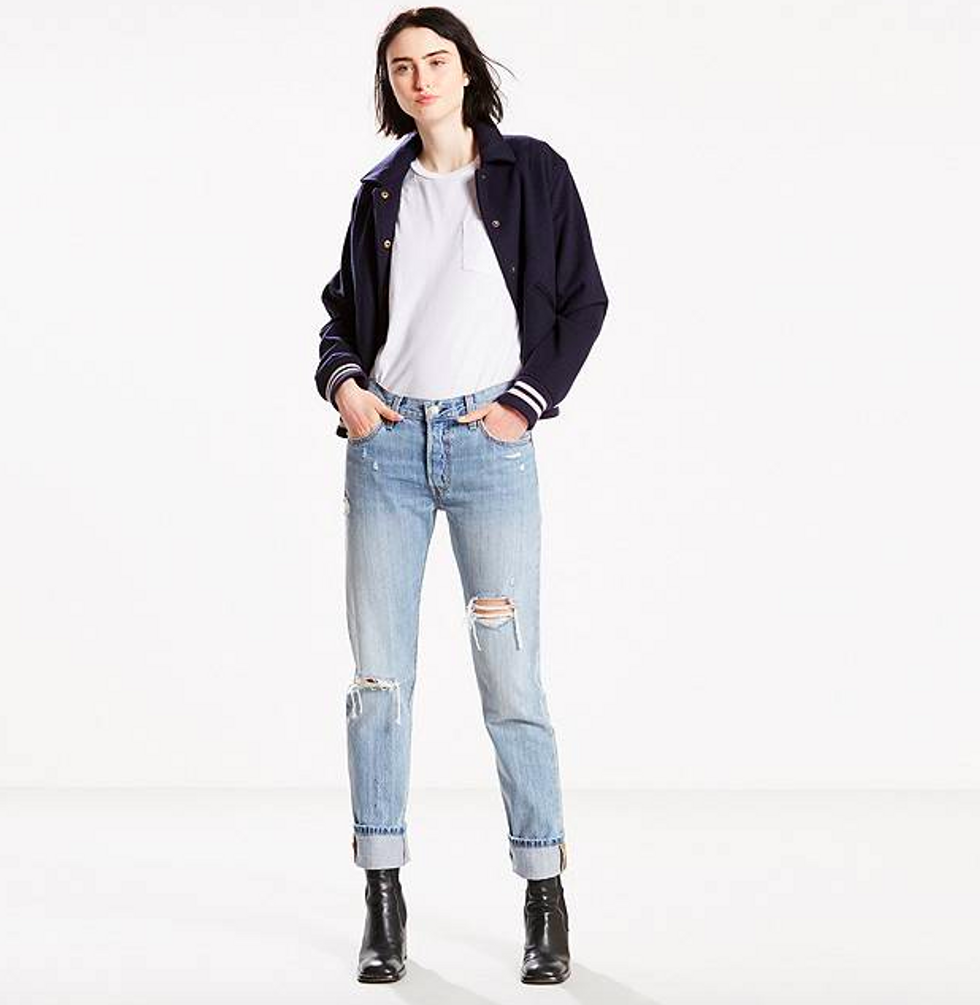 Levi's 501, $98
When you think of denim, many people's first instinct is to think of a pair of Levi's. The premium brand, originally known as Levi's Strauss & Co., has been manufacturing the art of denim since 1853. When you're looking for the perfect pair of jeans, it's easy to turn to the very root of it all and find yourself a pair of Levi's. While there's over hundreds of styles and collections to choose from, we're particularly fond of the 501 series - especially the casual, cool fit of the Denim Rebel wash.
Target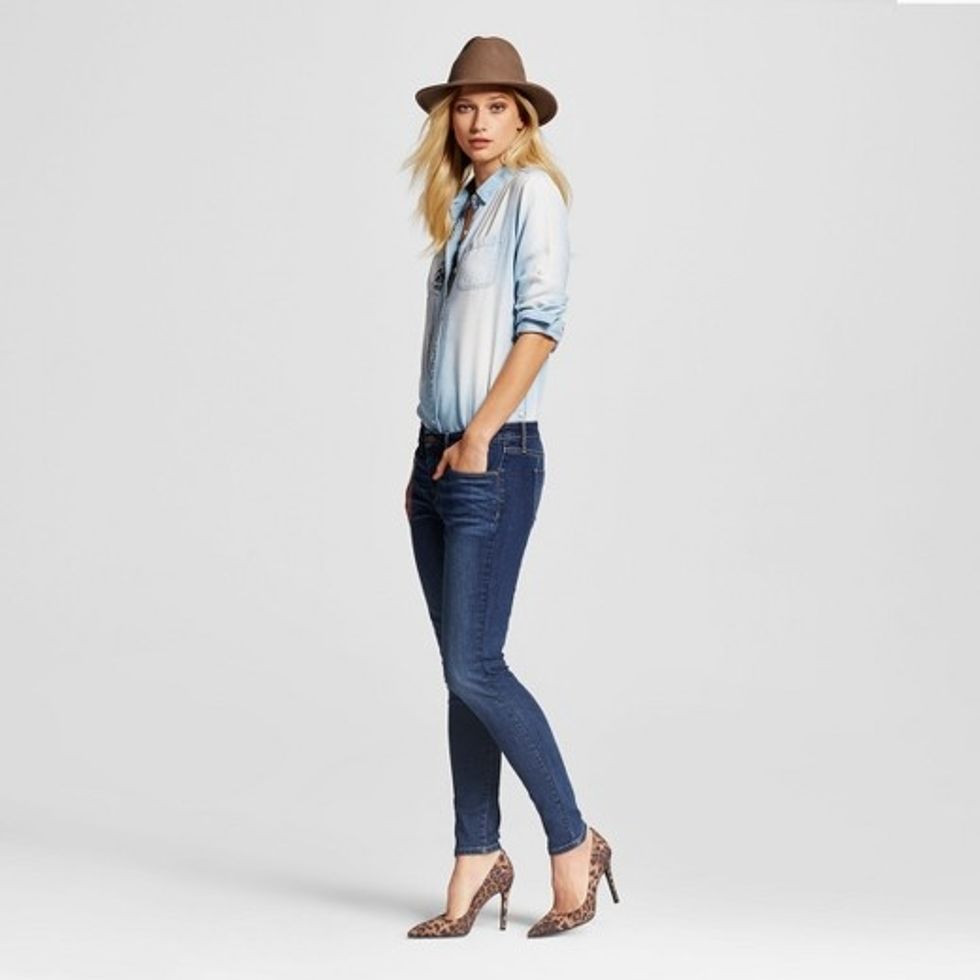 Women's Mid-rise Skinny Jeans Dark Wash - Mossimo, $27.99
Many people come to Target for their every-day needs, but what you'd be surprised to find out is that they sell some pretty solid denim, as well. If you're on a budget and looking for a pair of jeans that will last you through it all, you might want to try checking out the denim section the next time you're there. Our favorites? These Mossimo mid-rise skinny jeans, of course.
Acne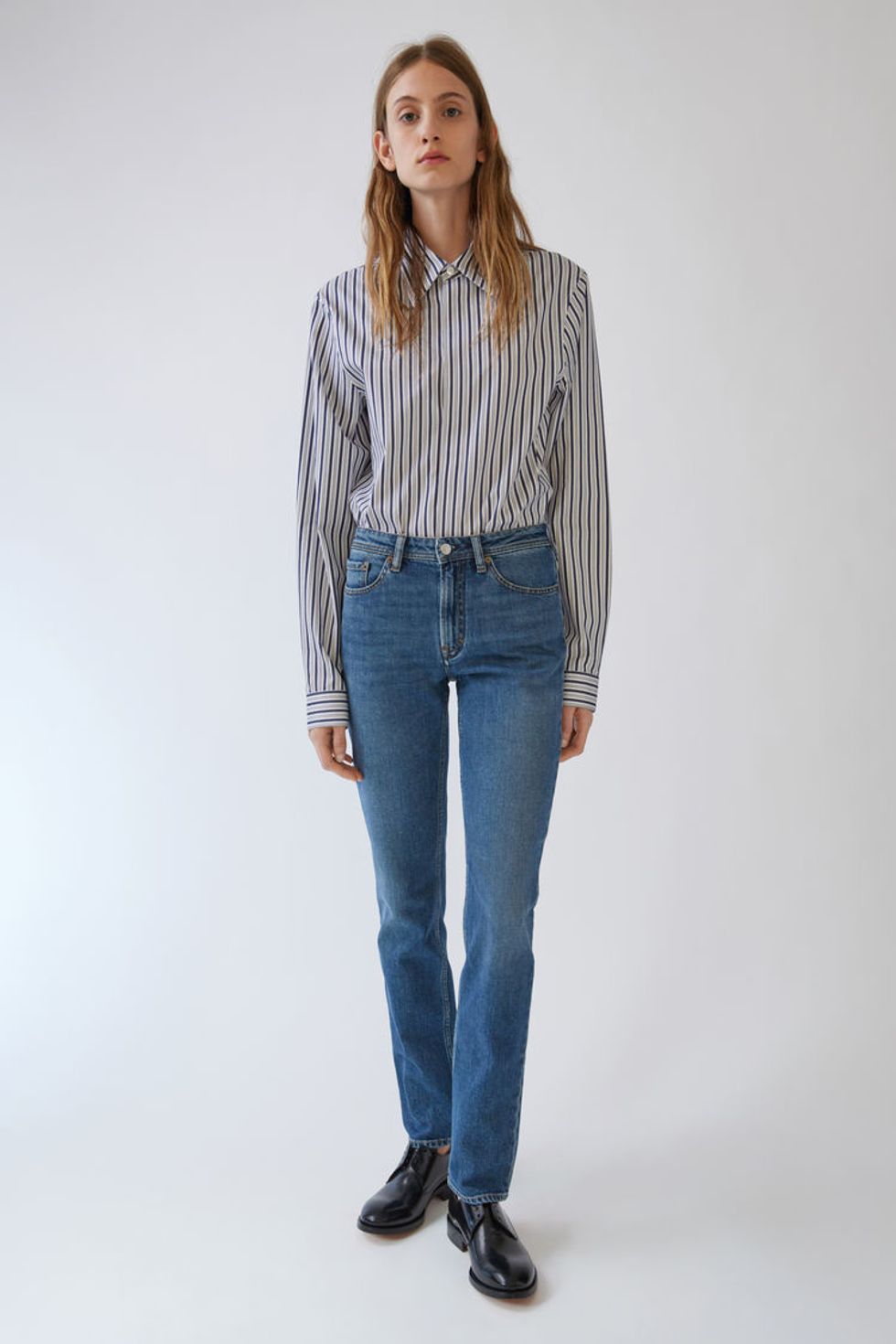 South mid blue2, $250
Acne Studios, the global brand that's been making our heart flutters since 1996 by way of Stockholm, manufactures their denim in Italy. They carry a variety of fits, all dyed in differing deep hues. "Denim is very personal to me, and to everyone else at Acne Studios," says the brand's founder and creative director Jonny Johansson. We love the modern fit of the South mid blue2.
Uniqlo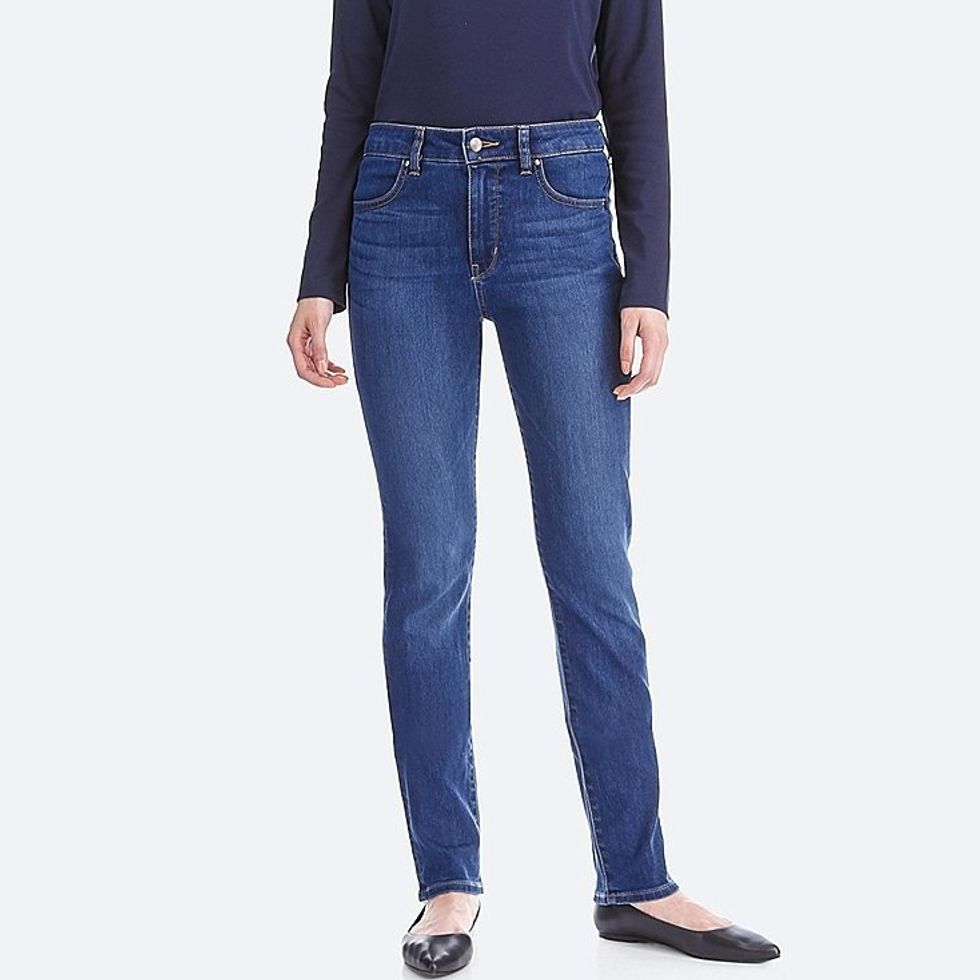 High-rise slim-fit jeans, $39.90
Uniqlo is known for their high-quality basic essentials - so it makes sense that their denim would be a good fit, too. From cigarette, to skinny, to wide-leg crop fits, they will definitely have something (within your budget!) that will make you feel as good as you look. Our favorites at the moment have to be the high-rise slim fit jeans, which carry a power band inside the waist creates a tightening effect.
BLK DNM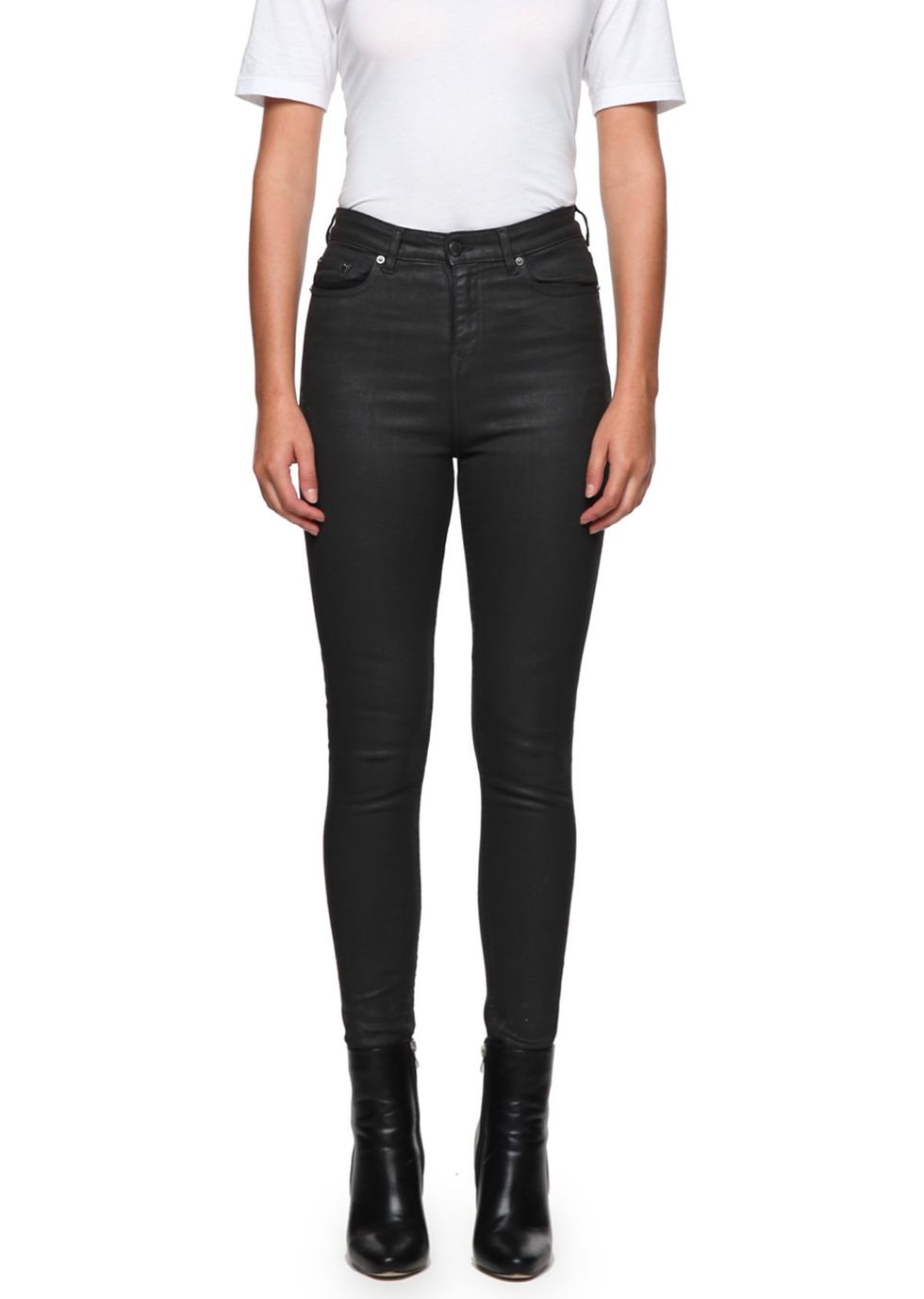 8 Cooper Black, $100
BLK DNM's leather jackets, denim, slouchy tanks all look like they belong on a model running to her next show, thanks to Swedish founder and designer Johan Lindeberg. Their denim, of course, is as high-quality as they come. Their European-made denim is best in their signature black wash, which we've highly coveted for months.
J. Crew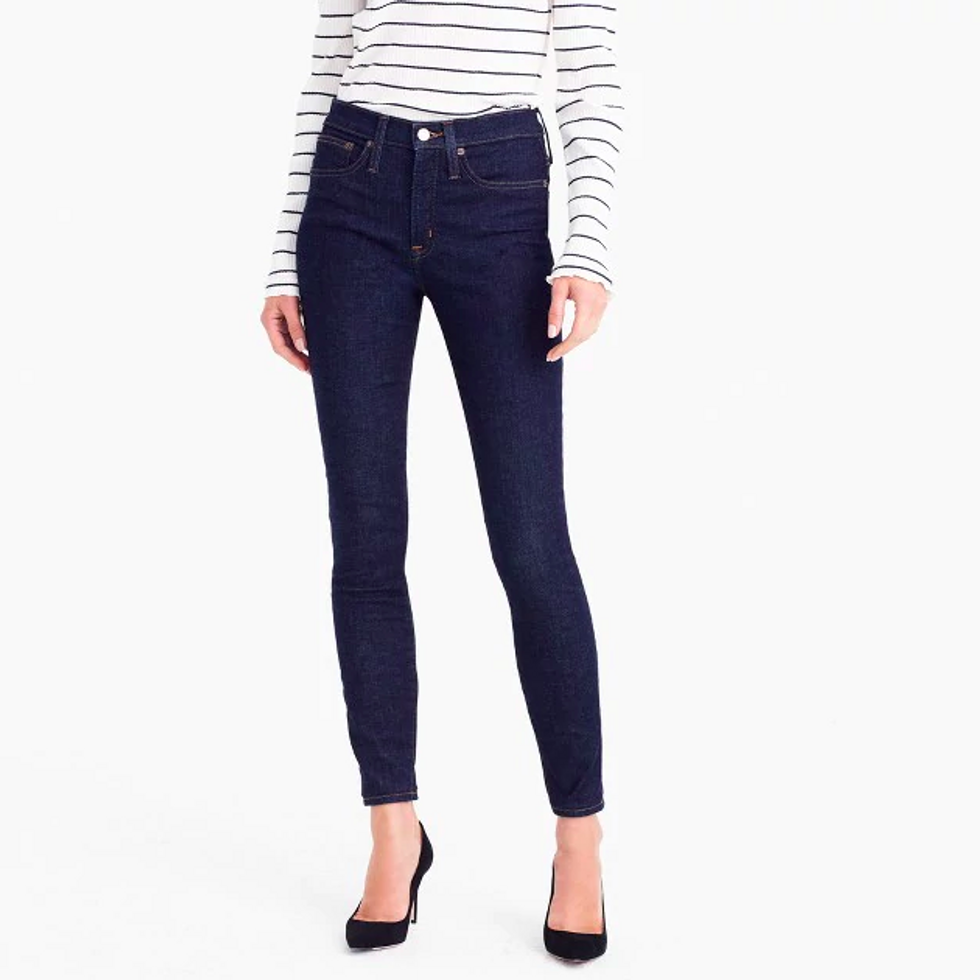 9" high-rise toothpick jean in classic rinse, $110
J. Crew, the timeless older sister of denim brand Madewell, offers some serious bang for their buck as well. Their premium fabrics (from Turkey, Japan and the U.S.), custom washes, and flattering fits assure that you'll find the pair you're looking for, no matter what. We love the look and feel of the 9" high-rise toothpick jean in classic rinse, which comes with perfecting pockets and top-notch denim from their mills in North Carolina and ISKO in Turkey.