It's no secret we can't wait to remove our coveted Victoria's Secret style bras after a long day. So if bras are so uncomfortable, why bother? Why not enjoy the most comfortable bra?

Look, no matter the size we are all in this together. I am a 34 D or DD depending on the store, thanks for the size variation between stores (it's super helpful). Friends ask me what it feels like to have bigger boobs, why do I have to wear a bra with nearly every outfit, and why does my back always hurt. The answer is they feel heavy, I need them to be supportive and comfortable because they're heavy, and did I mention that they're heavy and my back feels the strain of carrying around these cantaloupes?! While I would love to wear a bra every day, I would love to burn them and memory foam cups all in a trash can fire.
Rumor has it, a lot of women have been feeling the same way. Even my tiny chested friends have an aversion toward bras, but find themselves expected to wear them. Jenna* says, "I've danced all my life and have been as flat as a surfboard my whole life. The one time I worked up the courage to go bra-free to dance class to avoid the annoying visible straps my mom would berate me about, a girl in my class noted that she could see my nipples and I was back to sweating through a $60 push-up bra at dance."
Everywhere you look, articles, videos, and testimonials about women rolling without a bra for a week, a month, or even forever. They all pretty much say the same thing about what happens when you stop wearing a bra in public… nothing much. People don't frequently notice. But is it better for your breasts' appearance and overall health? There's been some debate about that. There was a French study that concluded that bras don't provide any real service. They measured and examined 300 women's breasts and saw that women who went braless saw better results long term. However, this study has been under some real scrutiny. Other experts say the way they measured the 'sagging' was not the best mode for accuracy. Huffington Post pointed out the study didn't mention breast sizes. Age, breast size, breast weight, whether you've had children, and other factors are all in play. I know there was a lot of hype around this story but that was media hyperbole so take it with a grain of salt. Really, the conclusions were a little dicey and the results don't reflect the global population. Basically a lot more research needs to be done for more conclusive evidence.
In the end, the only thing that really matters is how you feel. I personally like it both ways. Sometimes it feels good to have them supported and positioned under your shirt but sometimes it feels good to let loose. Either way you like it there are plenty of options! If you find that you are looking for a way to get some bra support without loosing comfort then I am with you, and I've done plenty of sampling and research. Here are some of the greatest most comfortable bras on the market.
Thirdlove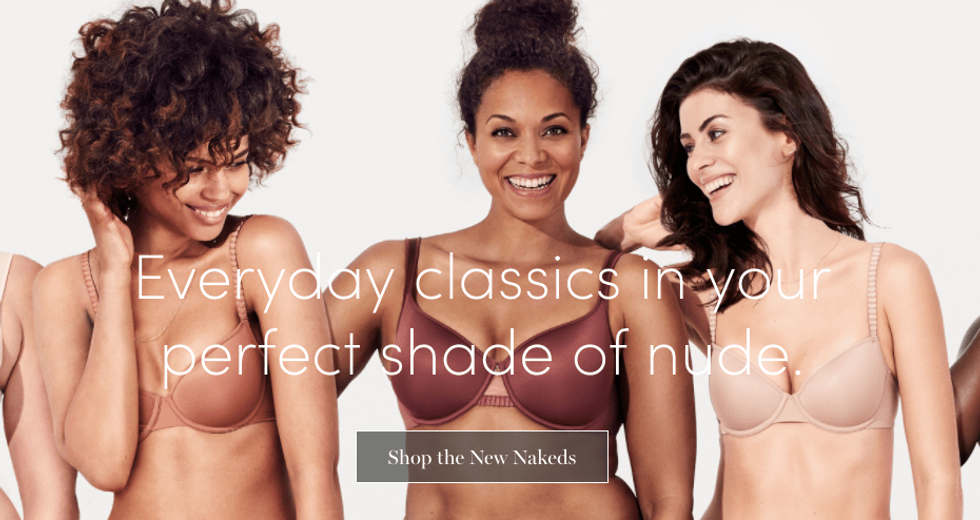 $-$-$
28A - 40F*
If you want to go a little more high-tech then check out Thirdlove. They are designed to help you find the perfect fit with both their website and an app. The Fit Finder quiz will recommend the right bra based on your breast size, breast shape, and personal style and they'll send you a bra to try on before you commit to buying it. Only 20% of women are wearing the right bra size and everything about this is designed to help you find a bra that actually fits you correctly. They ask about what bra size you're wearing now, how it fits, what the problems are, and in the end they will give you the end results. I can't recommend a certain style, give you a price, or even a proper size range because the results are calculated special just for you.
---
GapBody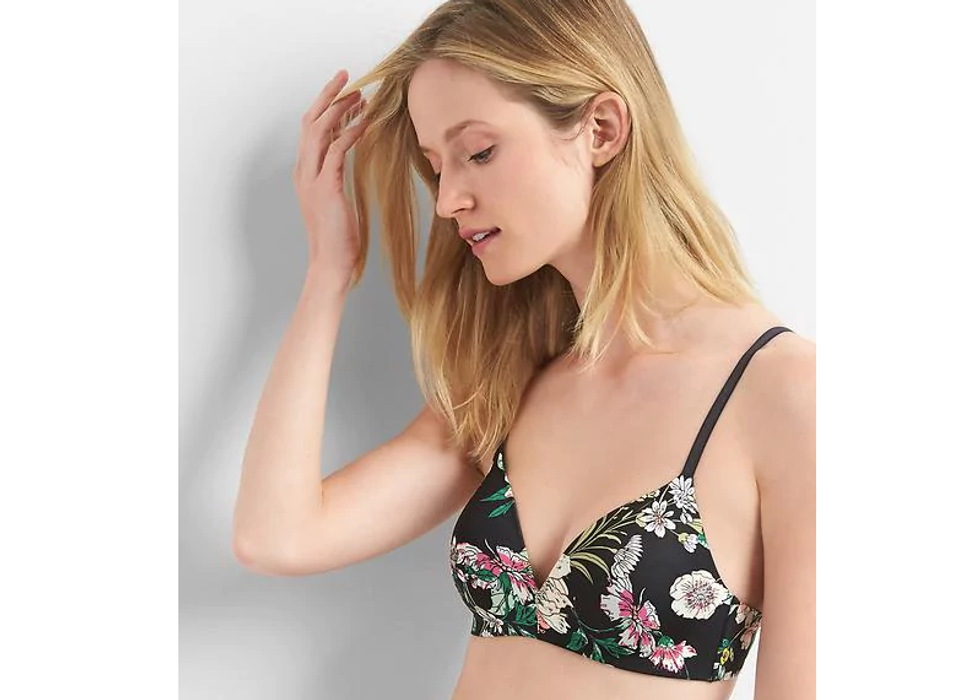 See It From Gap Here
Favourite Wireless
$24.99 -$39.50
32A-36D
This bra is one of my underwear drawer's crowning glories. When I need a bra that will be comfortable for a long day this is the one I reach for. The fabric is so smooth and the light padding is so soft. It has a surprising amount of support considering the lack of wires, and the wireless really makes a difference in comfort. It isn't as sturdy as heavier duty bras but for some light coverage on a regular medium to low activity day it really does the trick. This doesn't supply any pushup support but the cups mold to your body to form the t-shirt bra of your dreams. This version isn't as swanky as others, but Gap does feature some nice patterns if you're looking to spice up a more average looking bra.
---
Urban Outfitters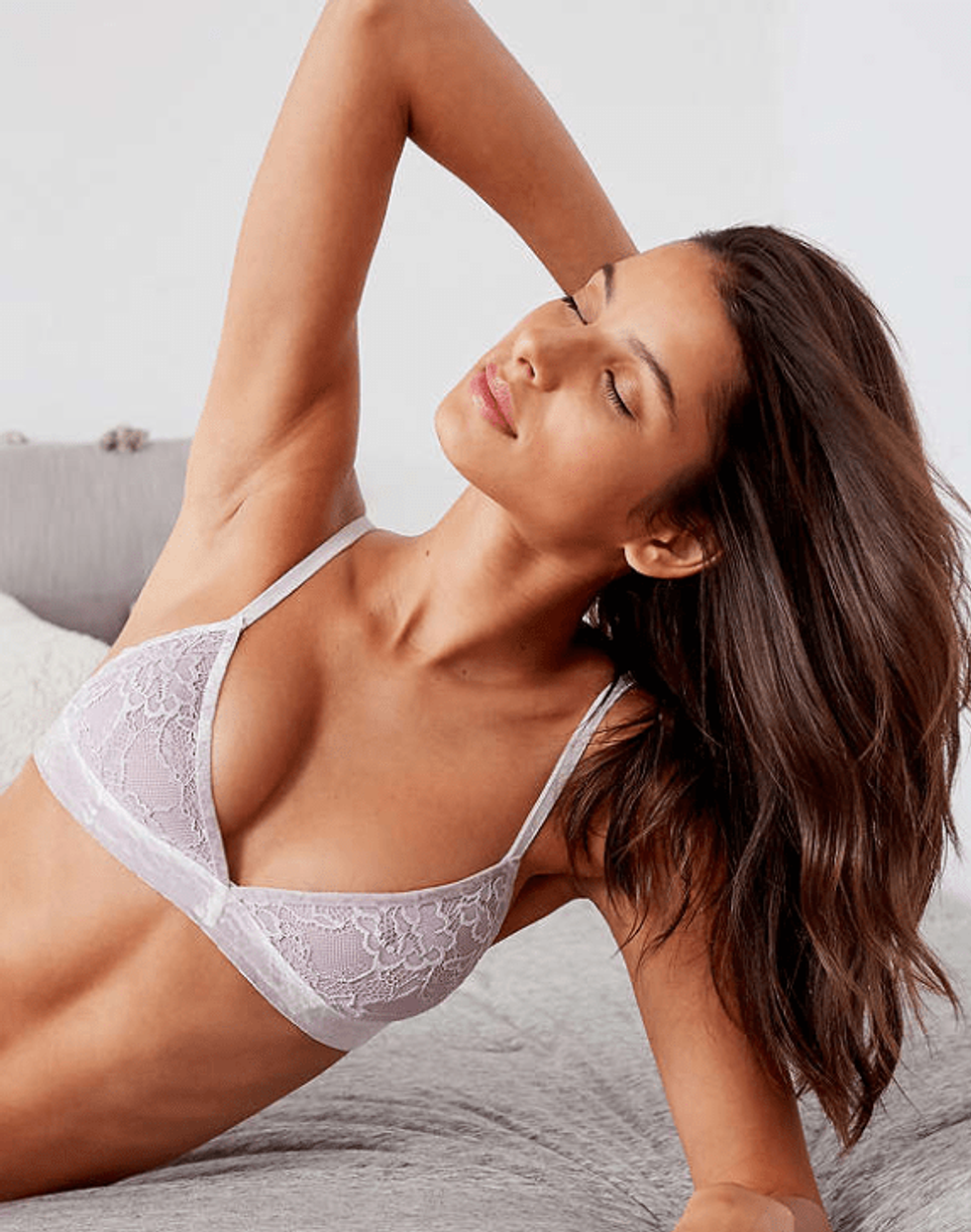 Adele Velvet Trim Lace Bralette
$20

S-XL
This adorable bralette does not compromise cute for comfort. The thick band provides a surprising amount of support considering the simplicity of the design. The fabric is a pretty lace and comes in lilac, orange, or black perfect to customize if you're feeling something more sweet, fun, or classic. My friend Taylor* introduced me to this bra claiming it's her "go-to when [she wears| something more tight fitting."
---
Apt. 9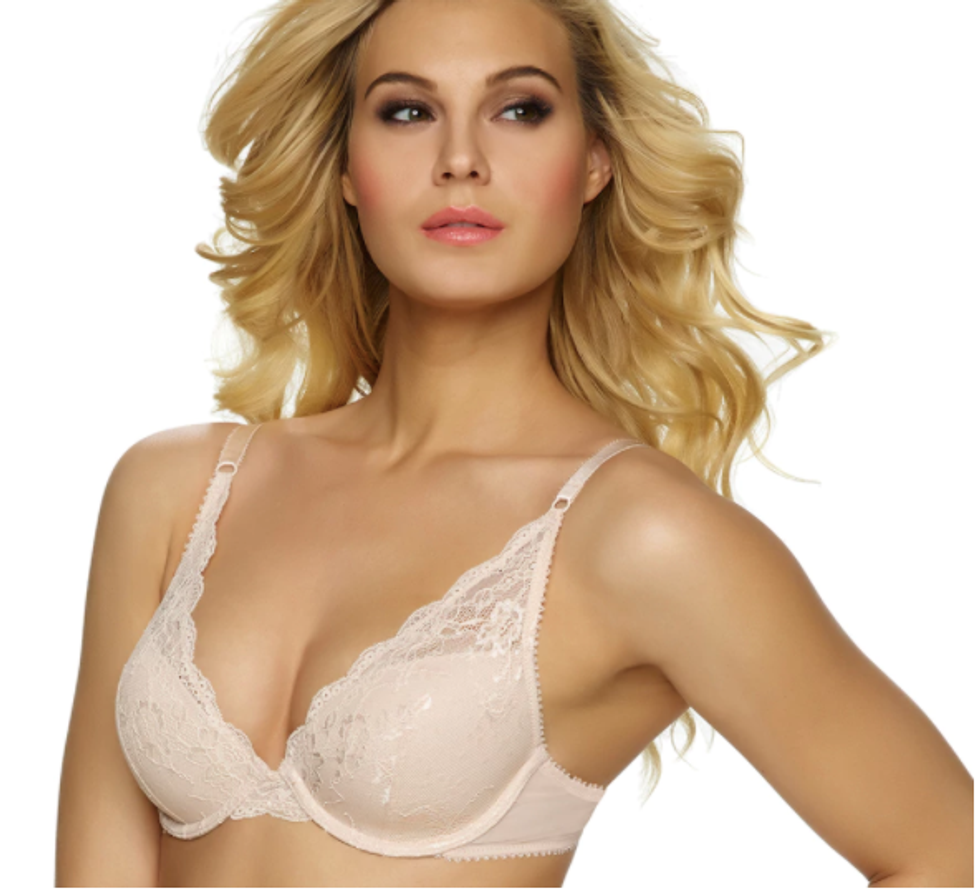 See It From Koehl's Here
Plunge Demi Bra
$14.99 - $34.00
34B-40D
It's always nice to find a bra that provides comfortable support but doesn't look hideous. This bra is subtly sexy and comfortable enough for full day wear. The cups aren't padded so this isn't going to provide any push up. The cups are actually smaller than they initially appear on the bra and this makes a big difference. It can be really annoying to have a large cup that feels heavy and bulky. This bra feels lighter and more manageable because the lace extends far over the cups for a sexier support. The color options may seem limited but if you shop in store at a department store you'll end up finding more options there.
---
Calvin Klein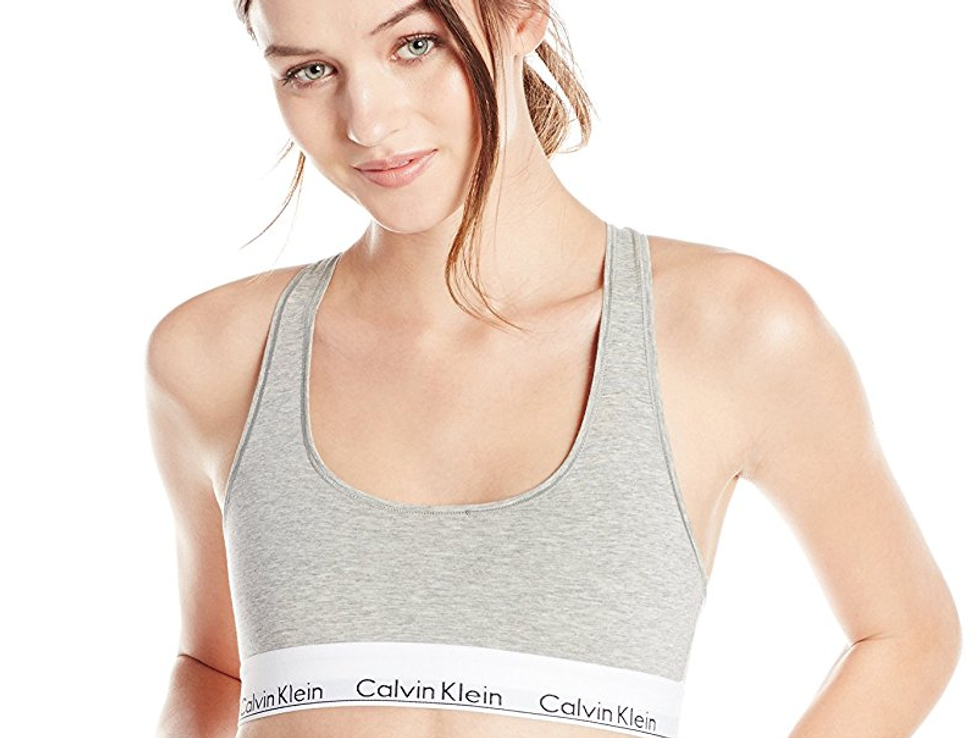 See It From Amazon Here
Women's Modern Cotton Bralette
$13.04- $28.00*
XS - XL
There's a reason you see models lounging in this underwear on their own time. It is insanely comfortable. I cannot guarantee you'll look like a model when you put it on, but in this crazy soft cotton you might feel like one. There is no real support so this is not for running, jumping, or general exercise. There isn't any shaping or push up action so it really is for relaxing comfort days. You can buy them in stores, from Calvin Klein directly, but I recommend checking out Amazon. Colors change and go out of "style" so they can become cheaper… or much much more expensive. My * was to let you know, there are ones selling for $50+ online but honestly you don't need that specific color that badly so just get one of the cheaper ones instead. Still, it is your money so no judgement. Anyway you want to get into comfy bras is up to you.
---
Victoria Secret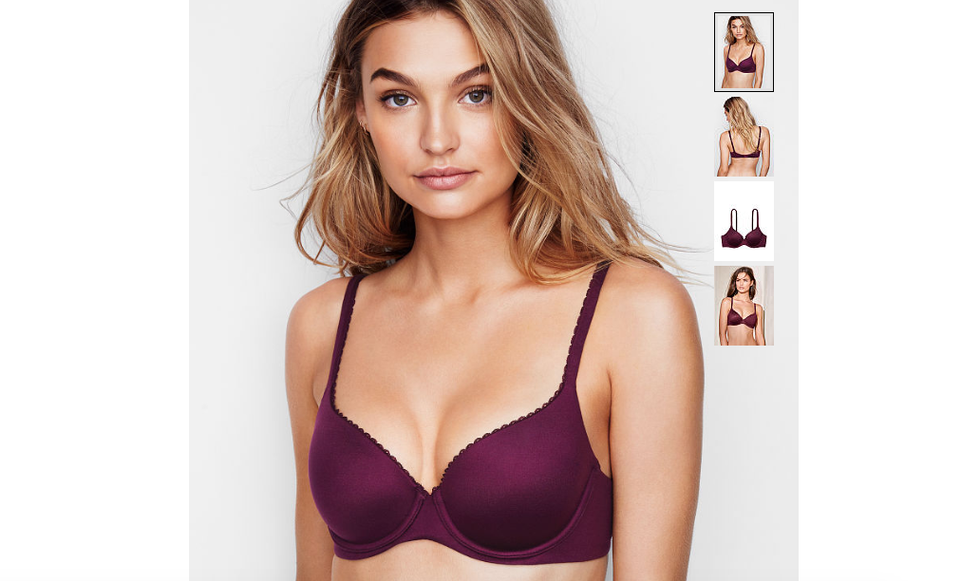 See It From VS Here
Body By Victoria Demi Bra
$44.50
30A - 40DDD
The most versatile of Victoria Secret's bras. It has enough support to work for everyday but it has enough perk-up to make it look sexy. There isn't full cup coverage but it has enough support to work for most days. There is a wide range of colors and designs to keep them from looking like boring grandma bras. No matter your size or body shape there is a good chance that this basic bra will work for you, and look and feel amazing.
---
Maidenform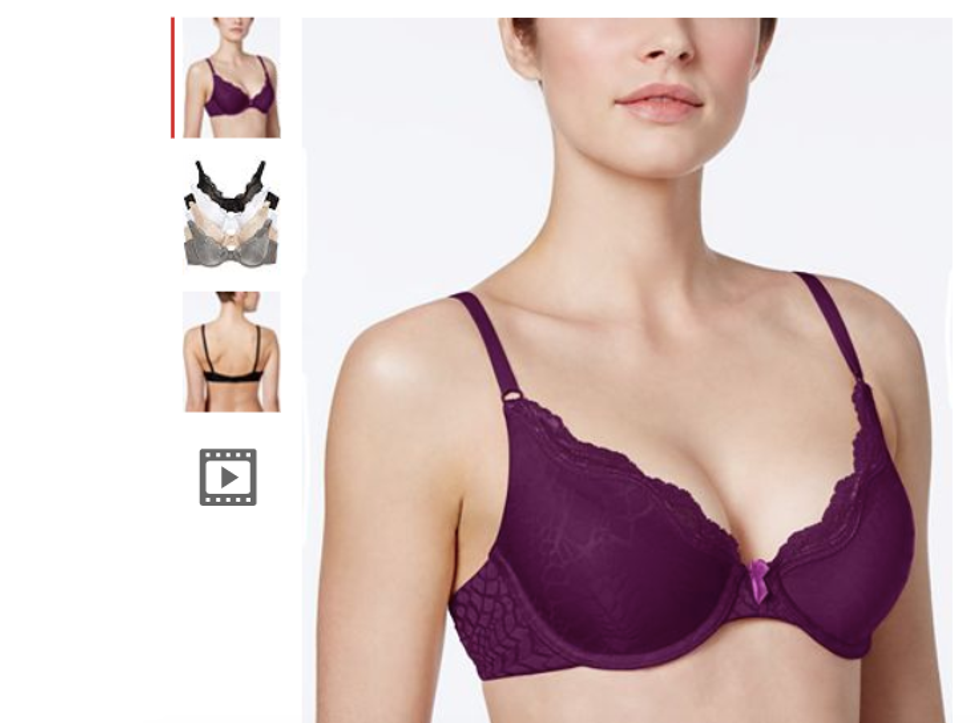 See It From Macys Here
One Fab Fit Embellished Scallop Neckline Demi Bra
$38.00
34A - 38D
There is another version of this bra that doesn't have the design elements, but hey if you're going to get a basic comfort bra why not make it a little interesting? The scallop lace and fabric design take this up a notch so you don't get bored too quickly. This bra is very basic in design but excels in comfort. There is no real padding so support comes from the underwire. The band is soft, silky, and stretchy. This is a great way to get a comfortable everyday bra, that might not wow you on first look but will last you a long time.
---
Shen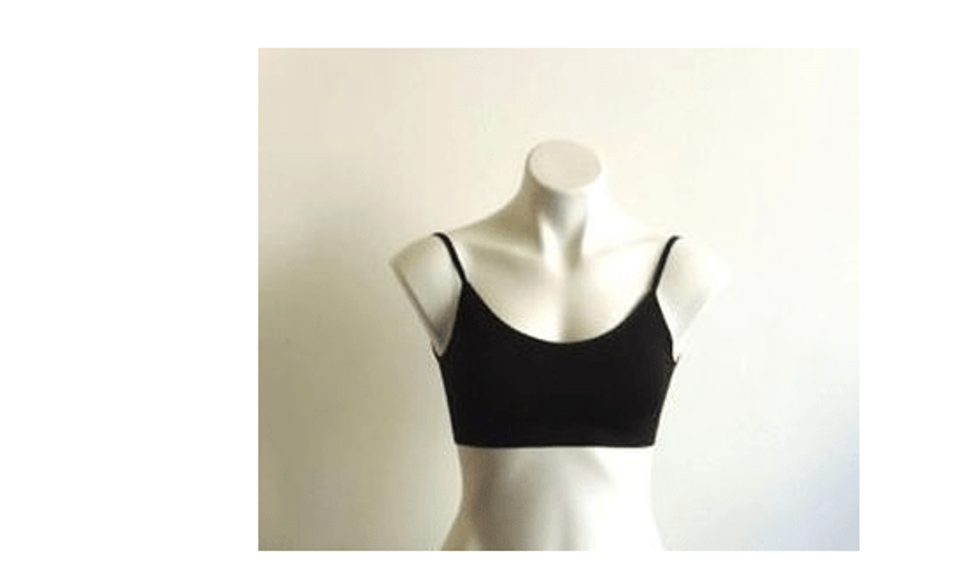 Seamless Bras
$32 - $36
If you are in NYC then consider getting a Shen bra. There are two sizes available for these classic camisole style bras. Different styles can work for a variety of shirts but all offer the perfect relaxed feel. There is no underwire to poke or stab you! Neutral tones, soft fabric, and gentle support makes this the perfect everyday comfortable bra.
---
Read more about 💁🏻 💁🏽 💁🏿 S T Y L E