Planning a wedding? Congratulations! But the reality is, it's harder than any Hallmark movie has made it out to be, with numbers to crunch, delicate relationships to balance, and rooms to rent by the block. As you prepare, be sure avoid these top wedding reception mistakes.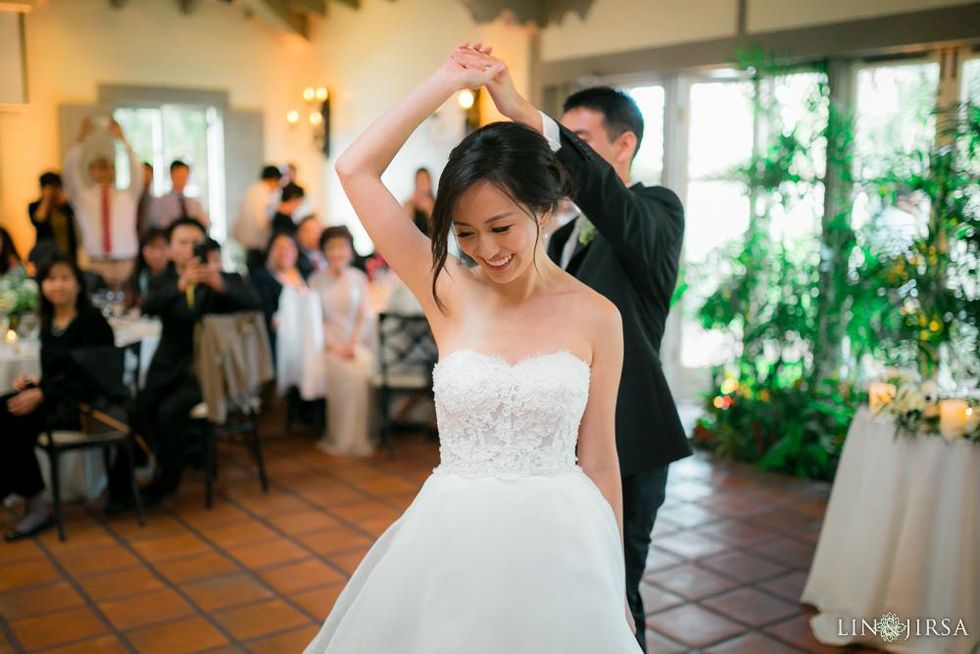 Wedding receptionlinandjirsa.com
Mishandling the Accommodations
Weddings often draw in a lot of far-flung friends and family for the occasion—meaning they'll need to stay overnight, whether that's at the hotel hosting the wedding or at a nearby hotel. But with everything that goes into planning a wedding, sometimes accounting for blocks of hotel rooms can slip through the cracks, leaving guests to scramble to find their own accommodations, which can introduce a lot of unnecessary logistical complications for everyone. Be sure to account for hotel accommodations for your guests as part of the planning process so that all your out-of-towners can rest easily as they make their way to your event.
An Extensive Guest List
We tend to measure our lives by how many friends we can count—and social media has certainly assisted in this regard. It follows, then, that for a wedding to be a true success, it needs to include everyone who has ever touched our lives. This is not entirely true, as an overbooked wedding venue can very much compromise the success of your reception. While it does feel good to be gracious and inclusive, don't feel pressure to invite as many people as possible, especially as contingencies for people who can't make the big day. You would hate for guests to find out that the venue is at capacity and that they can't come in. Keep your guest list, if not necessarily short and sweet, at least manageable.
Going Over Budget
Planning the perfect fairytale wedding can feel like the ultimate shopping spree. As prospective brides try to select the perfect dinner, table settings, floral arrangements, and live entertainment, they can start to feel as if money is no object. Then the bills come due. Setting out a budget beforehand and committing to it is a simple but useful step to take early in the planning process. After your first draft of what you'll need for the big day, start looking for alternatives that will allow you to save costs.
Too Many Trade Deals
When it comes to staying under budget for your wedding, a great way to do so is to have your closest and most talented friends give their wedding gifts in the form of services rendered—your friend, the expert calligrapher, can handle your invitations and save-the-dates, for instance. Extending this bartering can go too far, however, when it begins to encroach upon the reception itself. Everyone with a smartphone thinks they're a photographer nowadays, but professional photographers, videographers, and disc jockeys are professionals for a reason, and relying on your friends to step into those roles is one of the top wedding reception mistakes people make. If your friends come up short in these roles, it can put a terrible strain on your friendship. Some things are best left to the pros.