Growing up, I wanted to be Mary Poppins. I craved a gigantic bag full of insanely impressive gadgets, prepared for any scenario no matter how wacky or dire. I yearned for people to recognize
my
bag as my staple piece and know I was stacked.
---
Thankfully, the tote bag is currently the country's most fashionable accessory. It serves many purposes: work, shopping, style, and gives the appearance that you've got it all together…even if you don't.
On the outside, a tote bag can look chic. On the inside, total chaos. Gum, old receipts, a laptop, random fruit from the market, leftover salad from lunch.
It's awesome that we've banned plastic bags for the sake of the environment. But I still find myself cursing every time I'm at the checkout only to find that I've left my reusable shopping bag at home. It's borderline infuriating to purchase those silly shopping bags with flimsy straps that often break on the way to your car.
I haven't yet trained my mind to remember it's BYOB - bring your own bag - everywhere I go. But I must.
By now, I should have it together considering I schlepped a giant tote bag to the beach. And yet, somehow I'll sprint down my stairs sans tote bag whenever I make that quick convenience store run. I never said I was perfect…
If you live in or near a big city - or do a lot of walking in general - I highly recommend keeping a tote bag on your shoulder as if it is another appendage. And if you're carrying anything besides your phone and wallet, use a tote bag. If you plan on entering any sort of store, use a tote.
There's a reason a tote bag should be a staple piece in your closet: they never go out of style. There's never a bad time to sling that oversized bag over your shoulder 'cause you're always on-the-go…and why not? There are people to see, things to do and plenty of gear you need on you at all times.
If you're like me and need a tote bag for all hours of the day, it's okay. There's currently a spirited online debate about which dupe to buy from DHGate…whether the Goyard bag dupe is trendier than the classic Louis Vuitton. It can be tough to know where to start.
When it comes to a tote bag, there's no wrong choice. But here are a few I absolutely adore for fall/winter 2022.
All products featured are independently selected by our editors. Things you buy through our links may earn us a commission.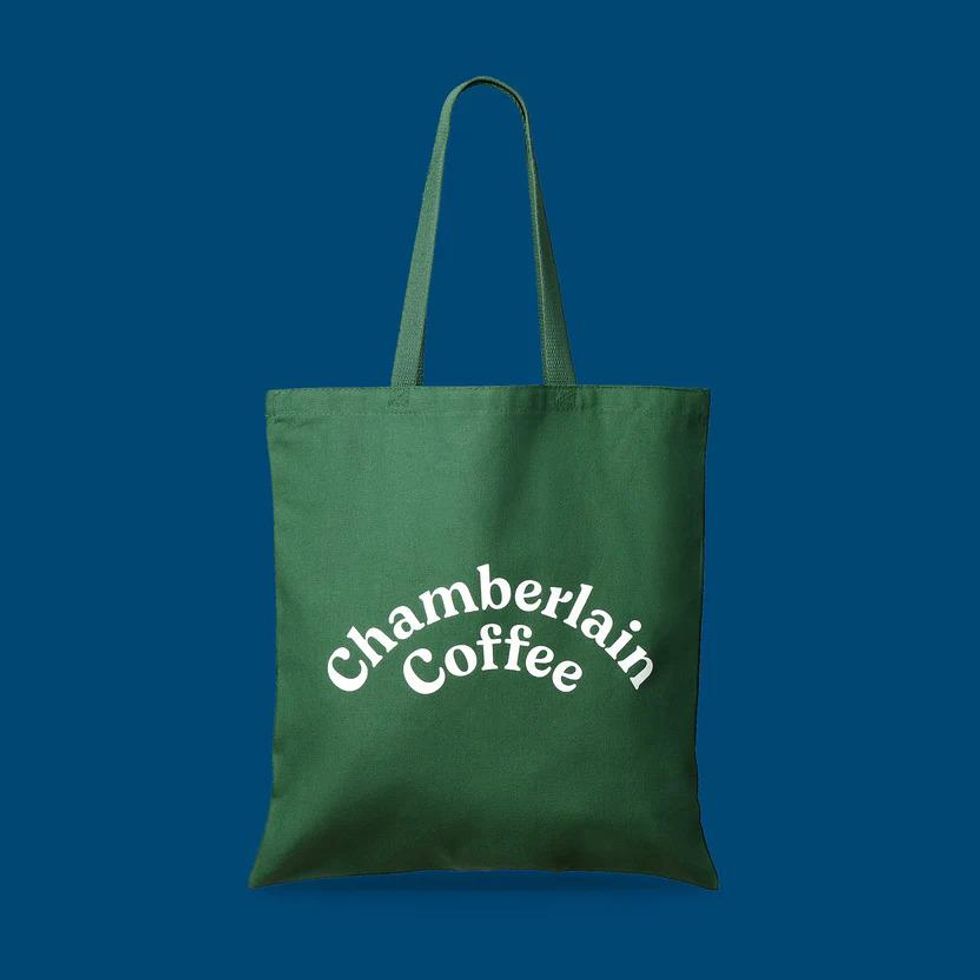 Chamberlain Coffee
Anything Emma Chamberlain does is cool. Her house, to die for. So it's no shock that her coffee brand has the cutest, simple tote bags perfect for shopping or strolling around town. For fall '22, go with forest green and wear it with sass.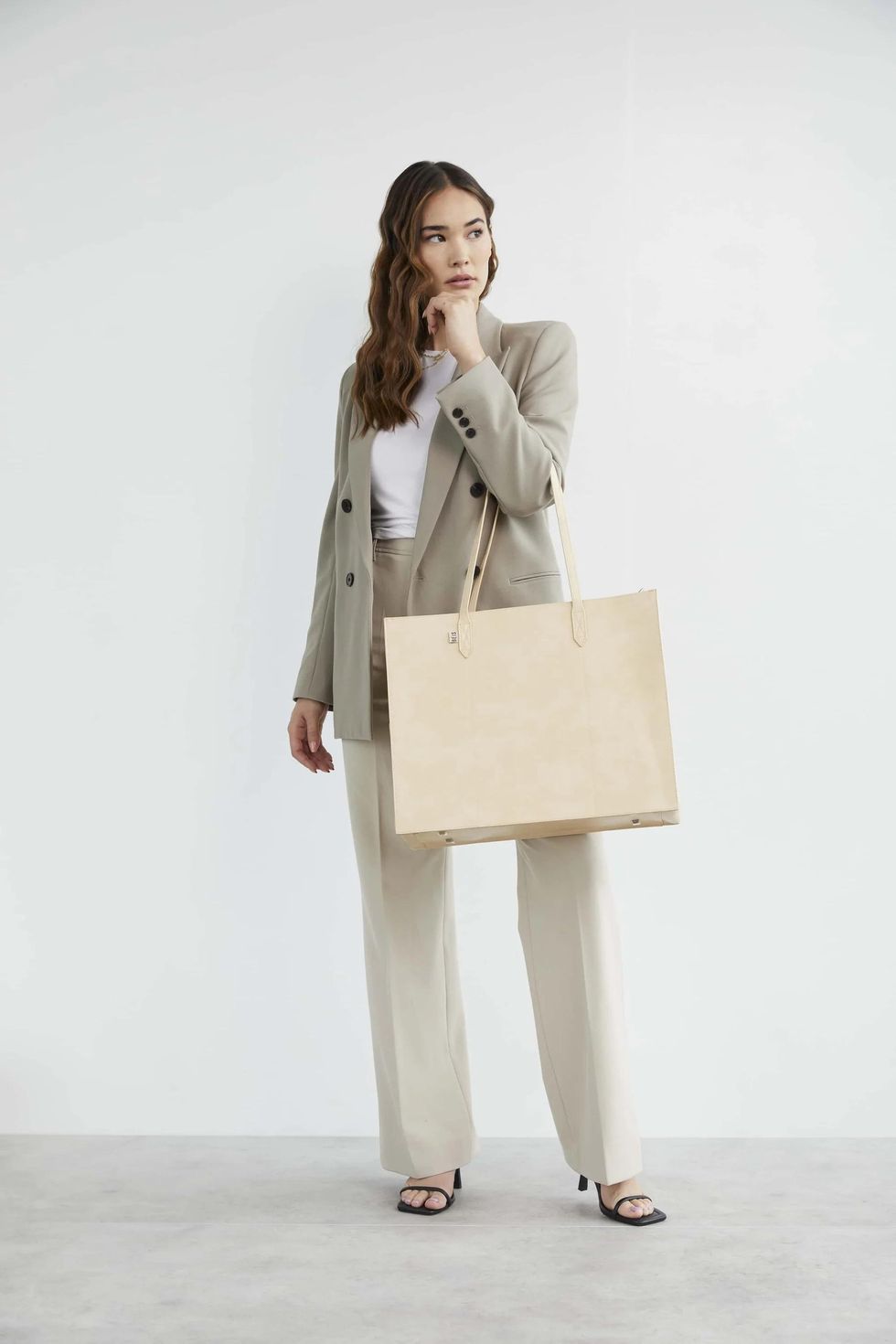 Beis
Beis Bags by queen Shay Mitchell have it all: a laptop slot, water bottle pouch, key fob area and trolley slot. Smaller than the super oversized Work Tote, it will accommodate all you need for work and more. The beige will tote-ally match your outfits this season.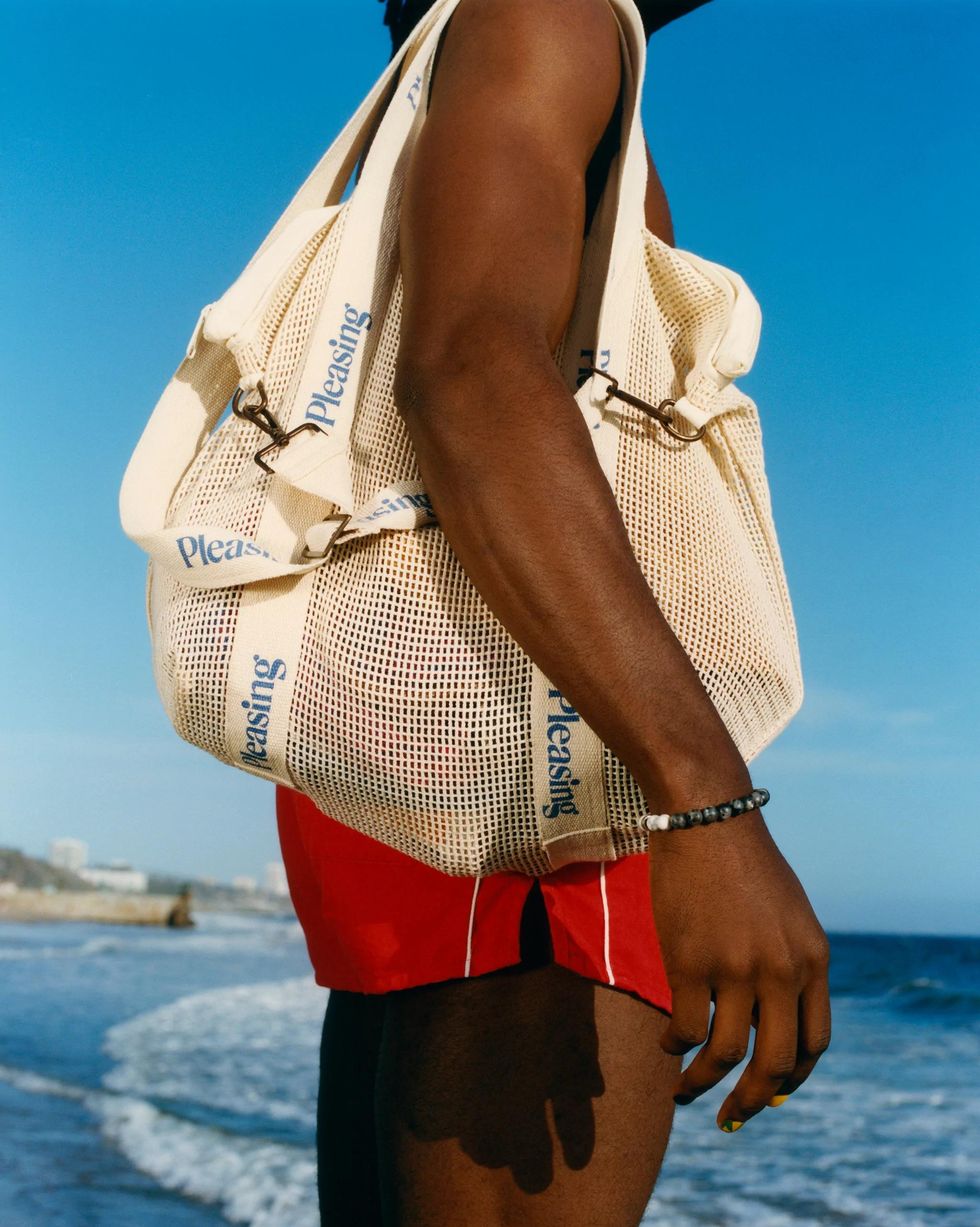 Pleasing

While we always love Harry Styles, the Pleasing Beach Tote makes us fall in love him all over again. The netted look is very in right now, this is ideal for shopping and is large enough to fit your essentials.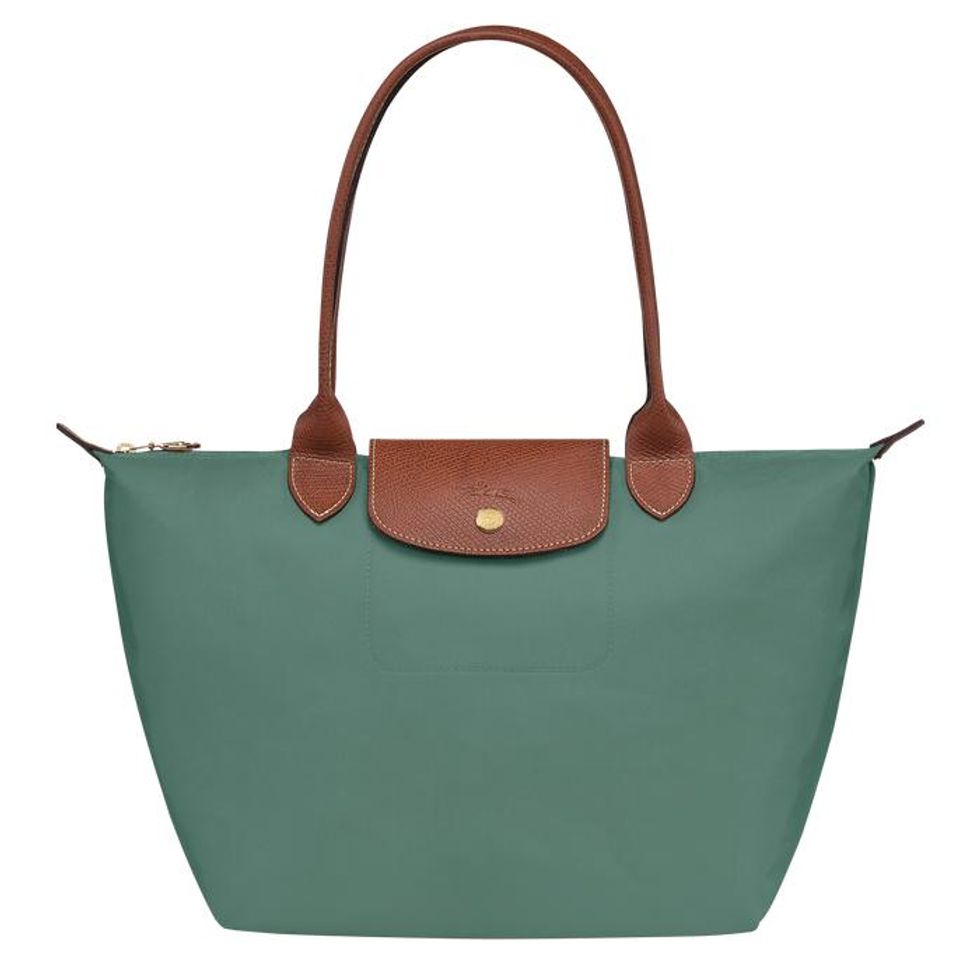 Longchamp
The classic ole reliable, if you will. I heard someone say these were back in style and I wondered when they ever left the trend cycle. The expandable version is great for weekend traveling or as a carry-on.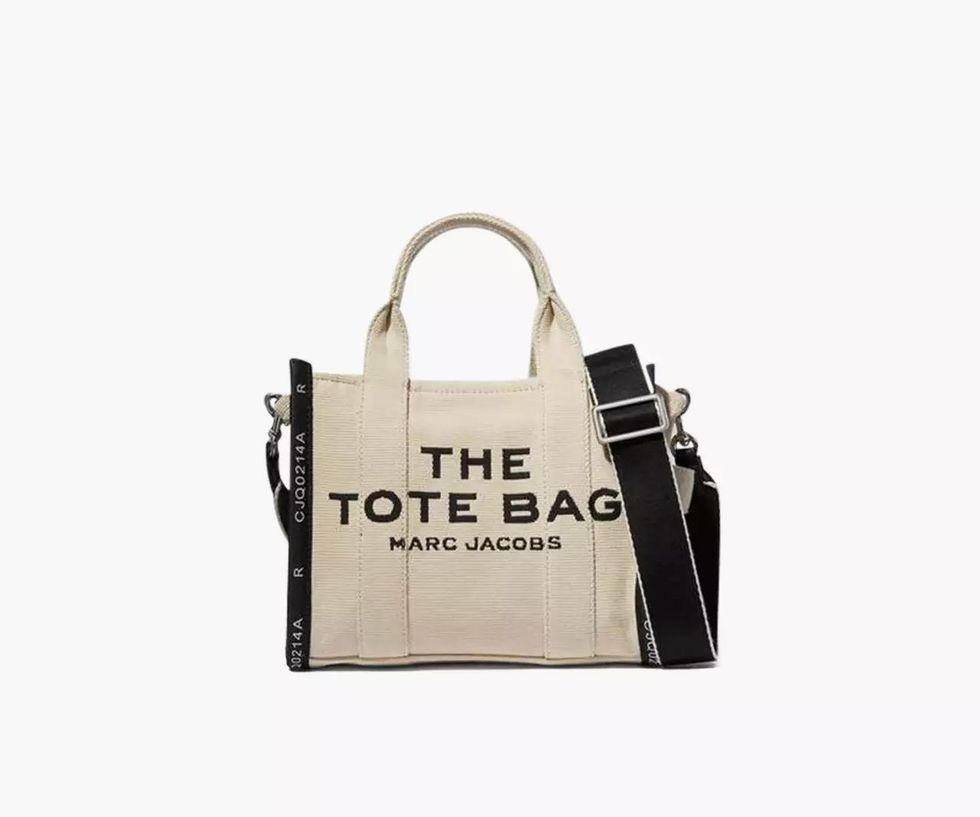 Marc Jacobs
I think it's kind of hysterical how these bags simply say "The Tote Bag". Yet, they're sooooo trendy. That's because Marc Jacobs is timeless and they're affordable. It's a solid tote that's fantastic for style and weekends.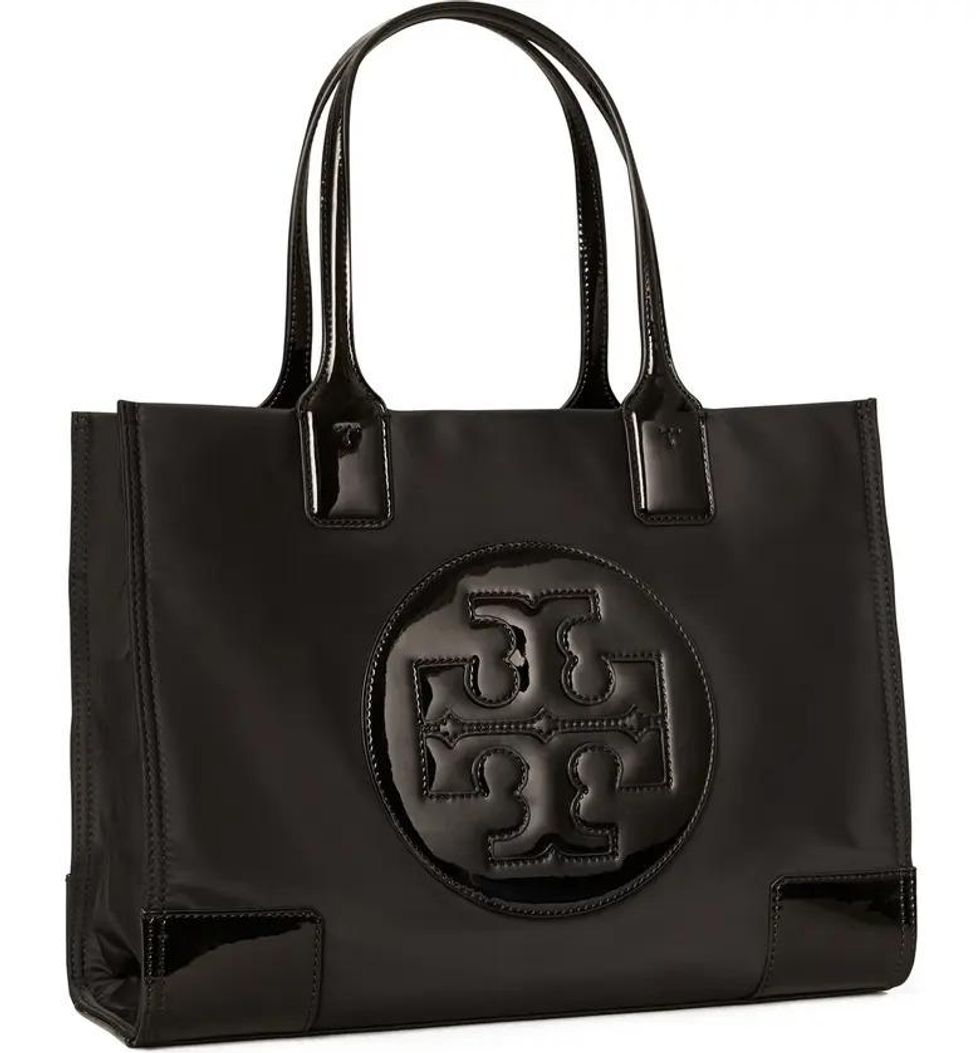 Tory Burch
There's nothing more classic than the all black Tory Burch everyday tote bag with a matte finish contrasted with a glossy black logo. Take this darling tote to work, while running errands, or even - dare I say it? - going out to dinner.
Totes come in all shapes, sizes, and materials. Whether you choose canvas or shiny vinyl, the tote bag is your new fave fall accessory.