If you're hitting the road this thanksgiving season you're not alone. Nearly 47 million people travel for their thanksgiving super and 89% of them are on the road. When you're invited to someone's home for dinner, you don't want to show up empty handed. Especially on turkey day. Your host is likely handling the main attractions. Turkey, stuffing, gravy.
Wondering what you should bring to a thanksgiving potluck? You can't go wrong with crowd a pleasing side or dessert. You'll also want to pick a recipe that you can make ahead of time and that travels well. What's worse than putting in the effort to cook an epic thanksgiving side only to have it turn into a mushy, mess on the road?
Choose a thanksgiving dish that won't spoil easily and can be served room temperature or quickly be reheated. Casseroles, salads, desserts, and breads are all great options.
Here's a few more reasons to be thankful this holiday season. These four, delicious, thanksgiving recipes are easy to make ahead of time and sure to arrive in to your intact.
Salad
Thanksgiving is all about indulging. But a tasty, seasonal salad can be a much needed addition to an already heavy meal. Salads are easy for you to whip up and travel really well. They're also a great way to make the most of fall, winter produce. Mix all your fresh ingredients together and store your dressing separately.
Winter Slaw with Red Pear and Pumpkins Seeds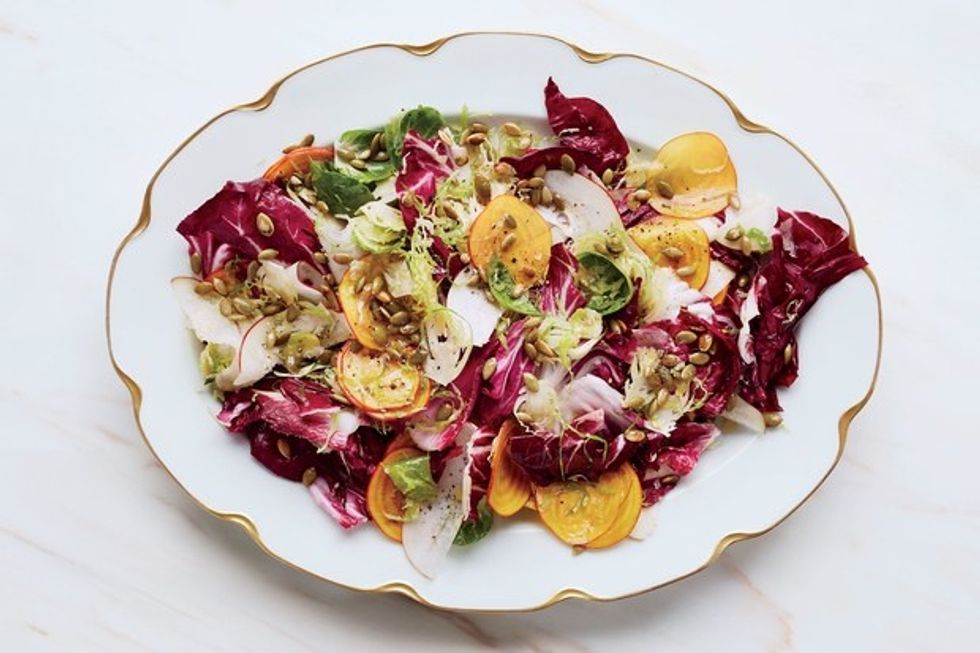 Winter slaw with red pear and pumpkin seeds Epicurious
This winter slaw recipe from Epicurious is sure to be a hit. The crispness of this salad will be a much needed break from all the other heavy, hot food. Shredded brussel sprouts, radicchio leaves, shaved beets, oranges, red pear, and pumpkin seeds are mixed together with a delicious sherry vinaigrette.
Bread
Freshly baked bread is about as travelproof as a thanksgiving side could get. Skillet cornbread is a great festive choice to bring to a thanksgiving feast. You can warm it up. Enjoy it room temp. Serve it with a side of maple butter or use it to soak up leftovers on your plate. Your host will love the thoughtful addition and there definitely won't be leftovers.
Skillet Cornbread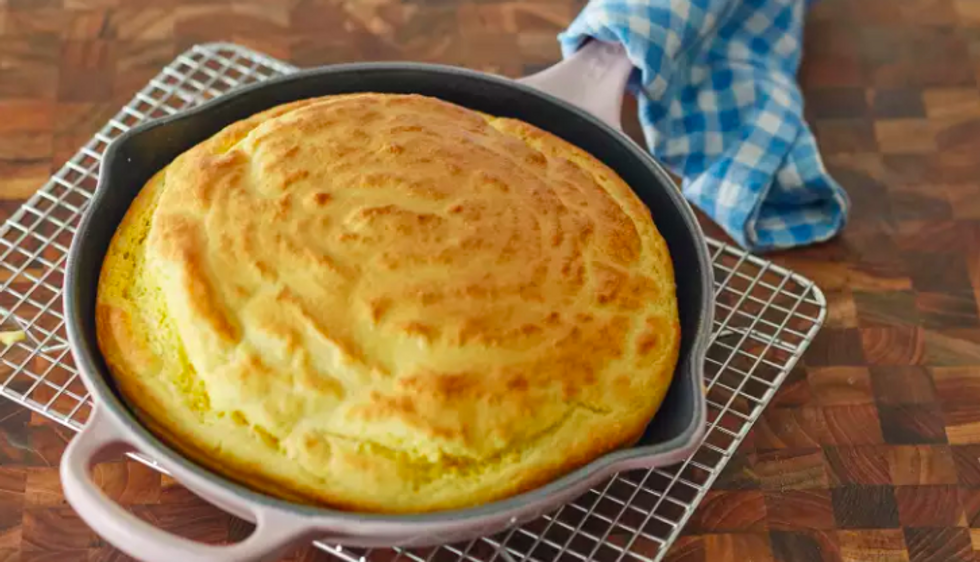 Skillet cornbreadThe Kitchn
The secret to cornbread with better flavor and texture? Bake it in a skillet. This skillet cornbread recipe from The Kitchn is made with flour, cornmeal, and buttermilk for a moist inside and the perfect, crispy crust. If you want to make a gluten free version just skip the wheat flour and use 3 cups of cornmeal instead.
Dessert
Pie might just give turkey a run for its money when it comes to being the star of thanksgiving. No one will be disappointed when another dessert shows up at thanksgiving dinner. Especially when it's pie. Desserts also travel well and are easy to make a day in advance if you're short on time. They're delicious served at room temperature, which you're host will really appreciate if the oven's getting crowded. Here's a great pie keeper to make sure your dessert arrives in one piece.
BA's Best Pumpkin Pie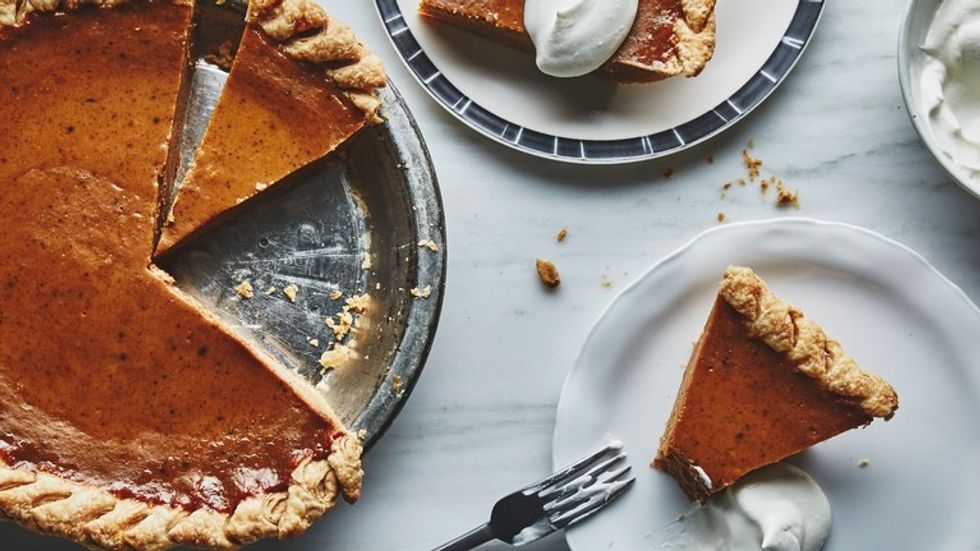 BA's best pumpkin pieBon Appetit
What's the best thanksgiving pie? Bon appetit's pumpkin pie recipe is hard to beat. The addition of condensed milk gives it a richness that's closer to a custard and the perfectly balanced spices highlight the delicious pumpkin flavor. It's sure to be a hit.

Casserole

A casserole is a classic potluck dish and always shows up at thanksgiving diner. You'll probably need to warm it up, but can easily pop one in the oven for a few minutes right before dinner's served. Skip the aluminium foil though. Using a casserole dish with a snap on cover will help you avoid spills on the road.
Swiss Chard and Sweet Potato Gratin Casserole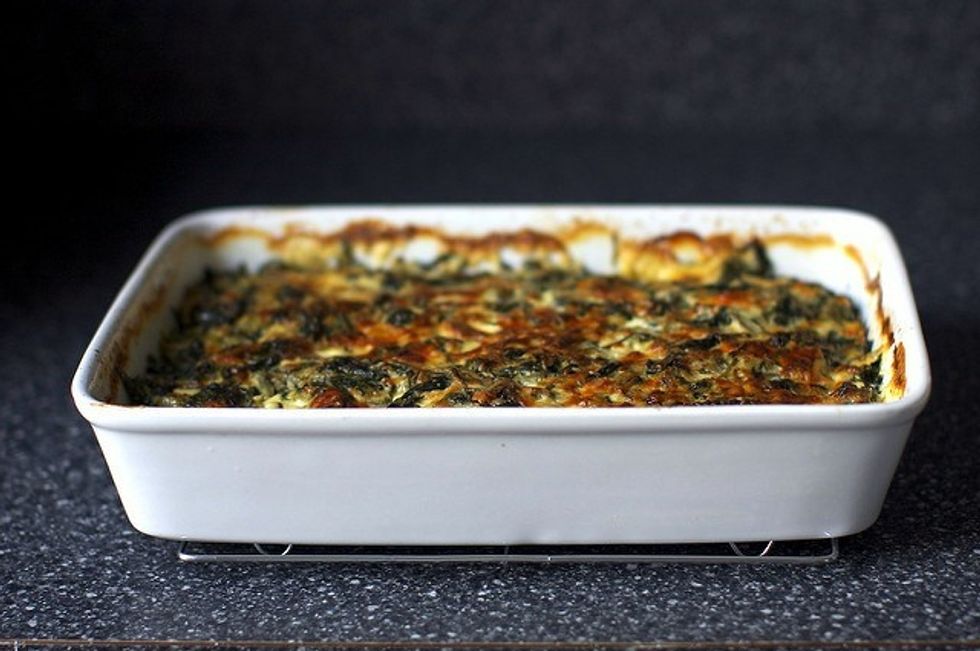 Sweet potato and swiss chard casserole Smitten Kitchen
I've brought this sweet potato and swiss chard casserole to a few potlucks and it's a crowd pleaser every time. At least one new person always asks me to forward them the recipe. It's become a regular at thanksgiving dinner and for good reason. This casserole is rich, delicious, and aromatic.