"What we need is a few good taters," said Samwise Gamgee as he stirred a big pot of rabbit stew. "What's taters, precious?" asked Smeagol. "PO-TAY-TOES" he annunciated.
"Mash 'em, boil 'em, stick 'em in a stew?" Luckily for us, we aren't traversing Middle Earth, so there are many more exciting ways for us to cook our taters. Potatoes are one of Earth's most versatile foods, and we cook them in a multitude of ways. We can fry them into french fries (obviously), or toss them in our salad with some Mustard greens, and we can even make them into pancakes. Since it's #NationalPotatoDay, let's reflect on a few of the unique recipes that incorporate everyone's favorite starch. Mashed, roasted, fried, boiled, or stewed; it's all delicious.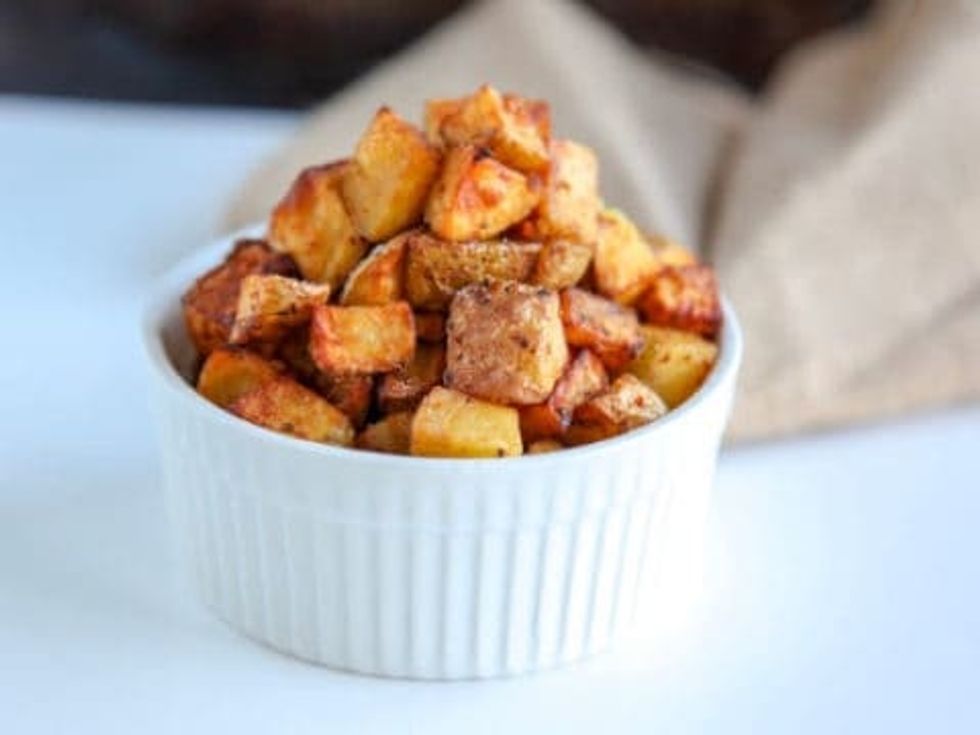 If the name of this dish alone doesn't activate your salivary glands, there is something wrong with you. An air fryer is truly a magical tool, and it crisps the potatoes while somehow maintaining that soft consistency on the inside.
Toss them in some oil, and season them with salt, pepper, and cajun spices, and then all that's left to do is inhale them at your leisure. If you're feeling bold, go ahead and make some fresh aioli on the side.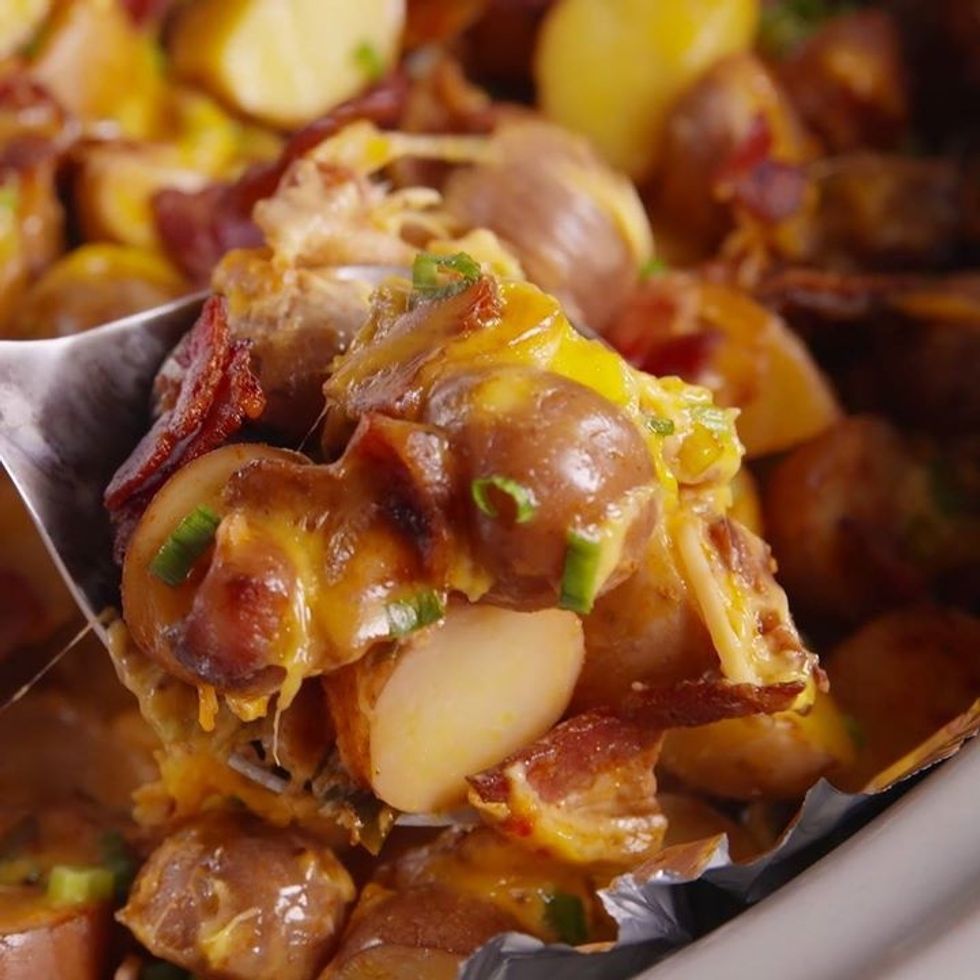 Probably one of the easiest potato recipes ever. Line your slow cooker with foil and cooking spray, and toss in potatoes, cheese, garlic, bacon, green onions and paprika, and season with salt and pepper.
Cook those taters on high for about 6 hours, and then garnish with green onions and sour cream, and you got yourself a savory concoction that will surely clog your arteries in the best way.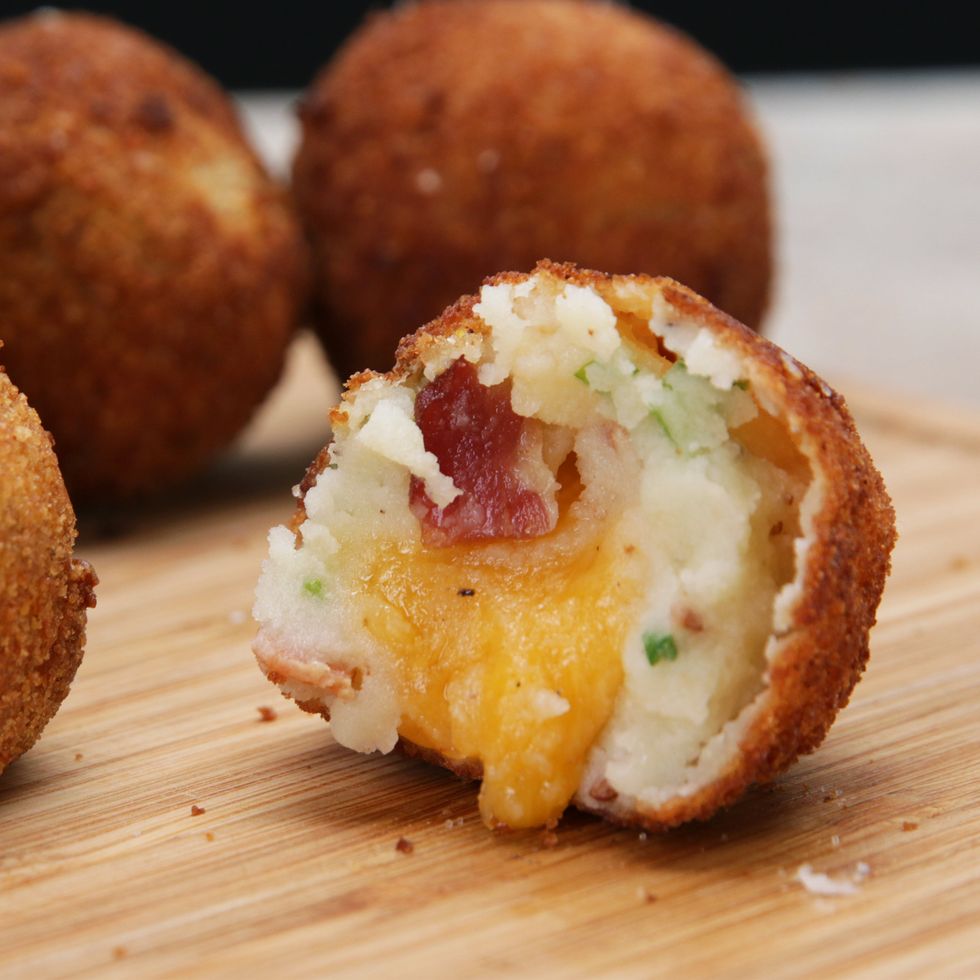 Got some leftover mashed potatoes from last week's potluck? It's super easy to turn them into these delectable, crispy potato balls. Just combine the taters in a large bowl with cooked bacon, cheddar cheese, garlic powder, and chives. Stir it all together, then place some eggs and panko into a separate bowl before using a cookie scoop to scoop the mashed potato balls into the mixture.
Roll into fat balls with your hands, and then drown it in delicious panko. Repeat the steps until the taters are all rolled up, then toss them in the fryer. The end result will be a savory treat perfect for hors d'oeuvere's.
German Potato Salad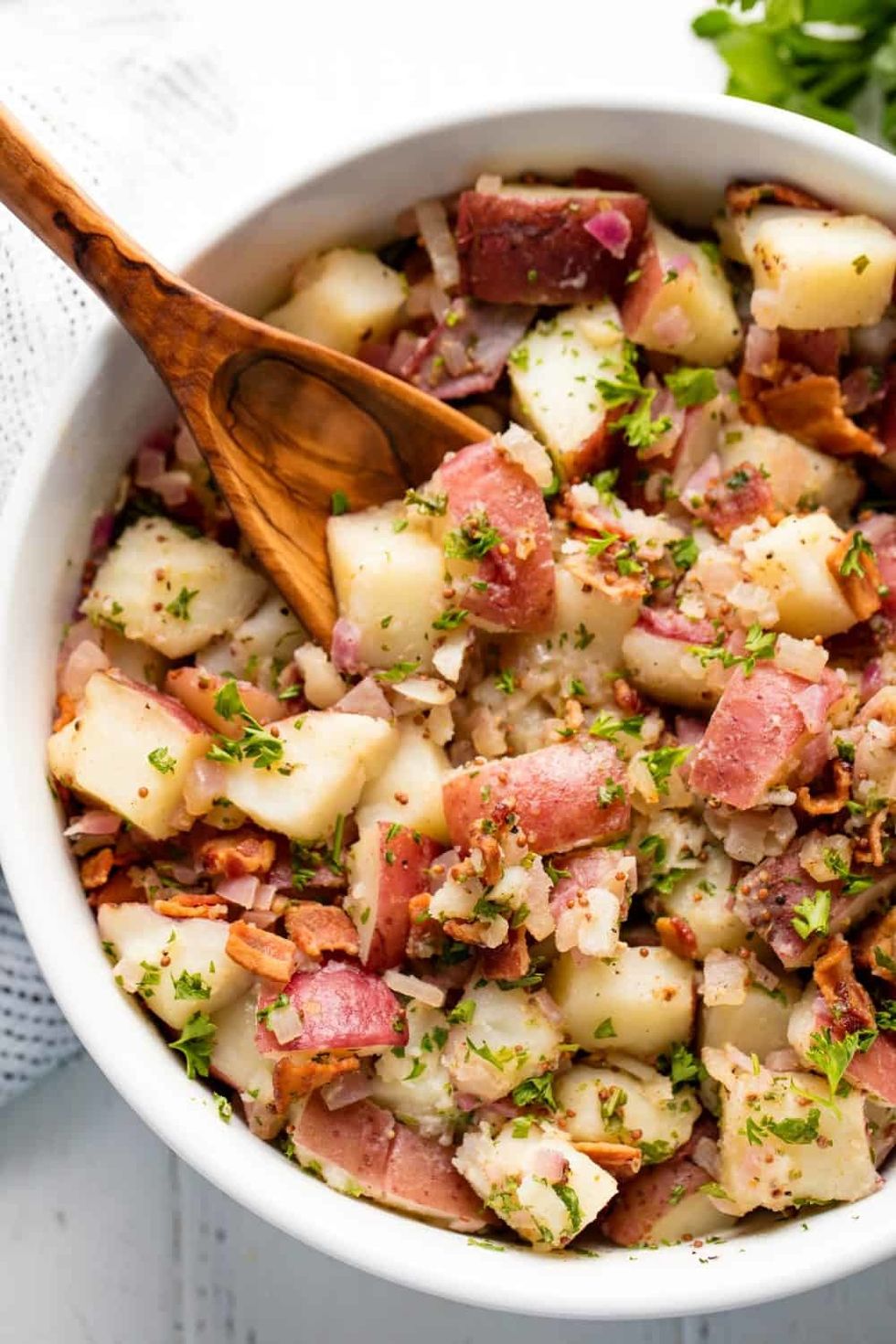 While disguised as a salad, you must love bacon for this recipe to truly succeed. Unlike the classic mayo-soaked potato salad usually seen at your grandma's house, this German salad is drizzled in a warm bacon vinaigrette comprised solely of bacon fat. Yes, bacon fat.
After the bacon is cooked, keep 2 tablespoons of the fat, and sauté red onion in it along with apple cider vinegar, water, olive oil, and a pinch of granulated sugar before whisking it together. Do the same with some green onions and toss the finished product in with potatoes and the aforementioned cooked bacon. The end result is a savory salad that will make any dinner guest swoon.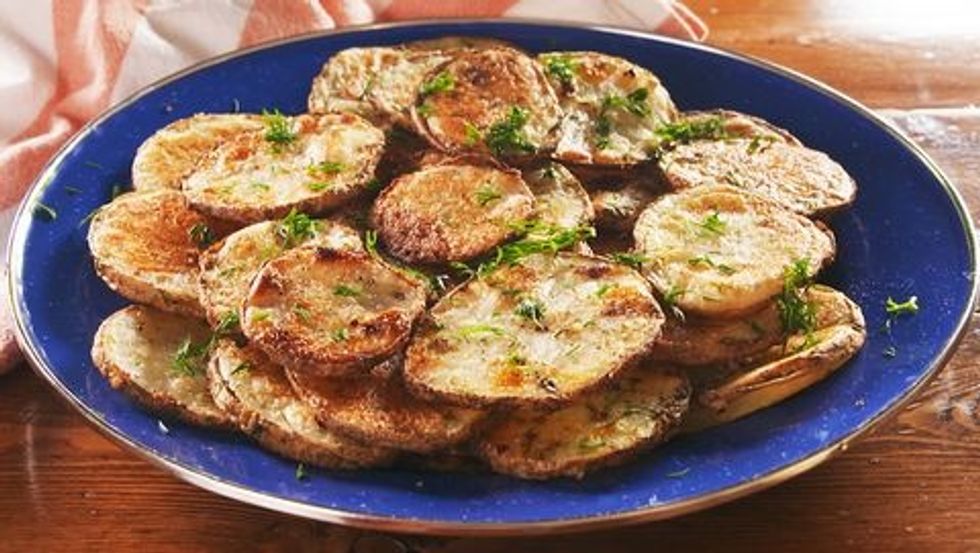 Potato chips are a surprisingly challenging recipe to master at home. The key, according to Delish, is to watch them very closely in the oven. They also need to be thinly sliced, and all be about the same diameter, so they all cook evenly. It's a time-consuming endeavor, but the end result is glorious.
Take these thinly sliced potatoes and submerge them in a large bowl with salty pickle brine. Marinate and refrigerate for up to 3 hours before, then drain the bowl and pat the chips dry before placing them in a separate bowl with oil, dill, garlic, and onion powder, and crushed red pepper flakes. Put those taters on a baking sheet, and bake until they're crisp and golden. Don't forget the ranch dip.