I Tried Vegamour For 3 Months To Grow My Hair - & Here Are My Thoughts
You know when you have a cold sore on your lip and sense that your co-workers can't stop staring at it in horror? That's how I feel about my hair these days.
It's always been thin and limp, but over the past month, I had to unclog the shower drain twice and my hairbrush resembles Chewbacca. I had to admit it - my thinning hair has reached a new stage. It's falling out and not growing back.
I searched online and found that according to the American Academy of Dermatology the average person loses 50 to 100 hair strands daily. I shed way more than that! At least I'm not alone.
However, I've used so many bleaches and chemicals, I wanted to find a natural product with no harmful side effects. After browsing a bit, I hit upon Vegamour. It's 100% vegan and clinically proven to visibly stimulate hair growth naturally.
They have gummies, supplements, enhancers, and serums for lashes, brows, and hair. Vegamour's GRO Hair Serum costs $52 for a one-time purchase and only $48 a month on subscription. Their 90-day return policy gives me a chance to see if it works for me. Nothing to lose, right?
I was super-excited to discover where Vegamour would take me so I opted into their 3-pack as I suspected I would need time and consistency to see real results. Plus, by subscribing to this pack, I saved 25% on each bottle!
Month One:
When Vegamour's GRO Hair Serum arrives, I hold the bottle in my hand - "Restore, Retain, Renew" is on the label. I'm so relieved that I'm finally taking action.
I'm supposed to apply it once a day on towel-dried hair. First, I add a few drops to my entire scalp and massage it in, making sure it's evenly distributed. Then, I let it dry and style as usual.
Apparently, the serum penetrates the upper layers, the roots, and the follicles. This maximizes my hair's growth cycle while strengthening and thickening the strands. I sure hope this comes through!
Month Two:
I'm keeping on top of Operation Hair Rescue and things are looking up! I'm on my second bottle now and will continue to receive my subscription each month for only $44 per bottle - as opposed to the original price of $48. No worries about forgetting and then running out.
I can't help noticing that when it comes to hair growth science, the Vegamour Team really knows their stuff. Other hair-growth products contain artificial fragrances and toxins that can lead to scary side effects like scalp irritation and hormonal problems. Vegamour's formulas contain plant-based ingredients - no steroids, parabens, or hormones - so they're safe for everyday use.
Month Three: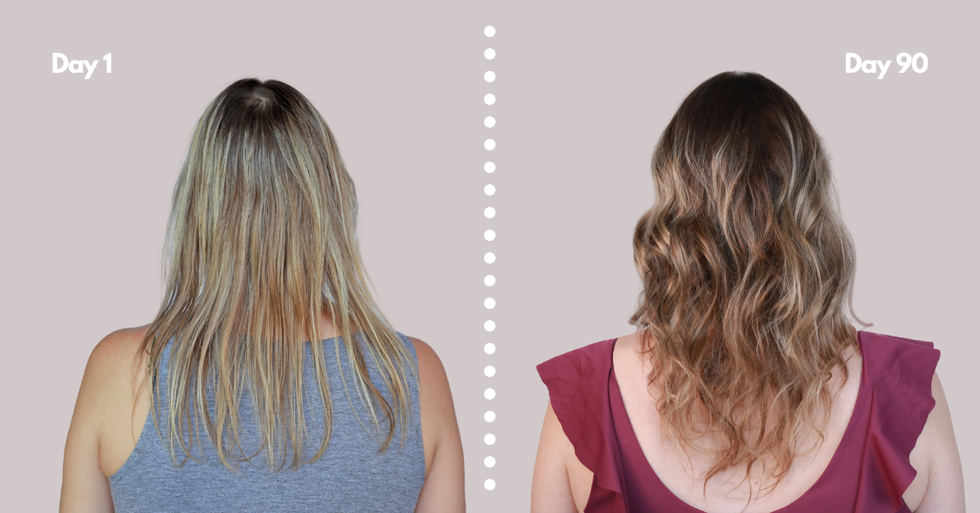 Vegamour claimed I'd find 76% less shedding and 50% greater hair density with the GRO Hair Serum at 120 days, and I'm happy to report that's what I've found. My hair hasn't looked this healthy in years.
My hair is shiny, and the strands are thicker, fuller, and stronger. Vegamour's supercharging my life!
JUST FOR YOU: Our friends at Vegamour are offering our readers an EXCLUSIVE offer! Follow this link and enter BEAUTY20 at checkout to receive 20% off!