Vegamour Review – See Why We Love This Cruelty-Free, Clean Hair Care Brand (On Sale Now!)
Vegamour Overview
Vegamour's holistic approach to hair wellness features premium, clinically-tested, vegan ingredients that support the appearance of longer, denser, thicker, and healthier hair. Their products help to fortify strands and replenish shine from root to tip and are backed up by clinical studies that show real results.
What Products Does Vegamour Offer?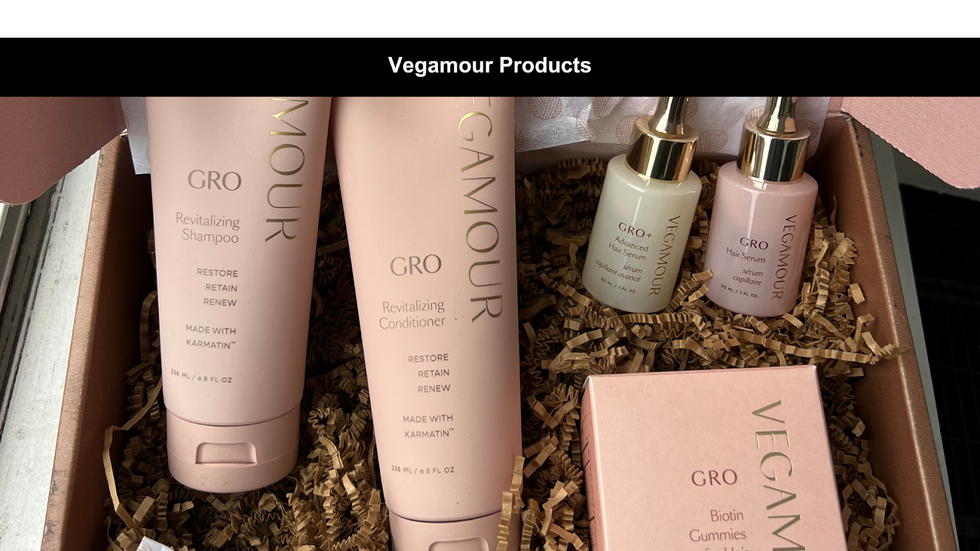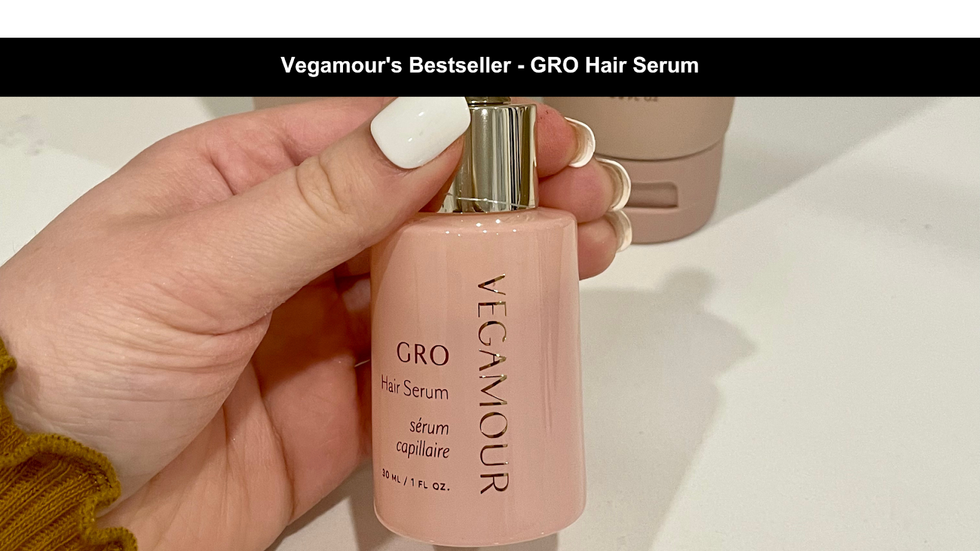 Vegamour's products are 100% vegan, made without hormones or carcinogens. Their best-selling GRO hair serum's key ingredients are:
Mung Bean: contains hair-enriching minerals
Curcumin: soothing and antioxidant properties
Red Clover: contains hair-boosting isoflavones that may act as a natural DHT blocker help minimize issues such as hair shedding
How Long Does It Take To See Results?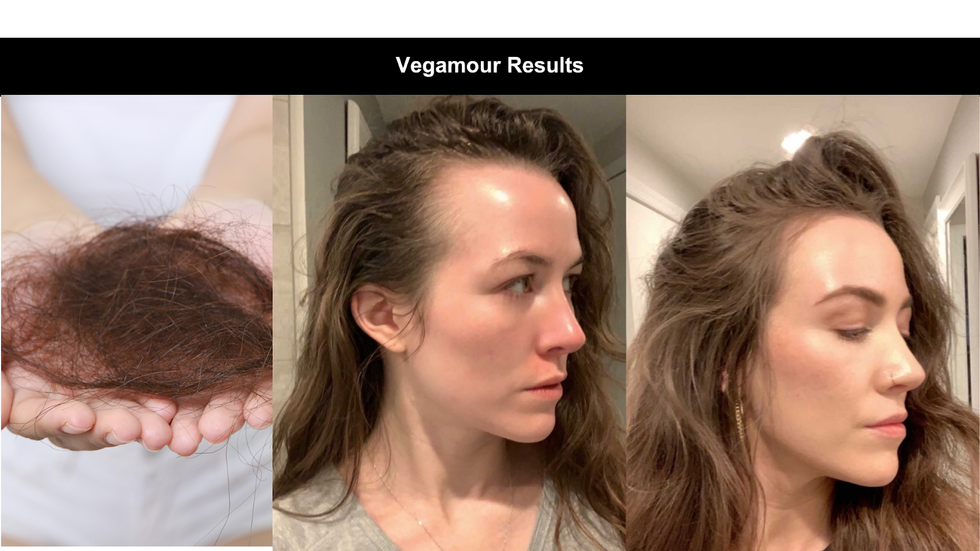 It's recommended to evenly apply the product directly to the scalp daily. You can style your hair as usual since it's a leave-in product – no rinse required as it's water-based and won't make you hair greasy! Did we mention it smells great too? So fresh!
To see results you must use the product for at least 90 days, so please be patient. After that, the serum can improve the appearance of hair density while reducing signs of shedding to bring you thicker, fuller-looking hair.*
What Are Real Users Saying?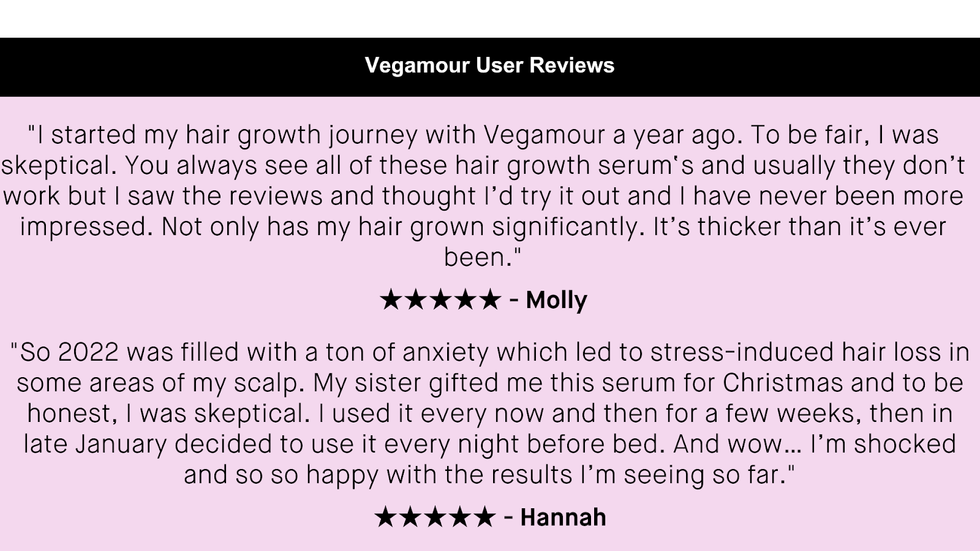 Bottom Line: Is It Worth It?
Vegamour is 100% worth it. And not just the serum! Their whole line of GRO products have tons of awesome 5-star reviews and show real results – leaving your hair looking healthier and shinier than ever.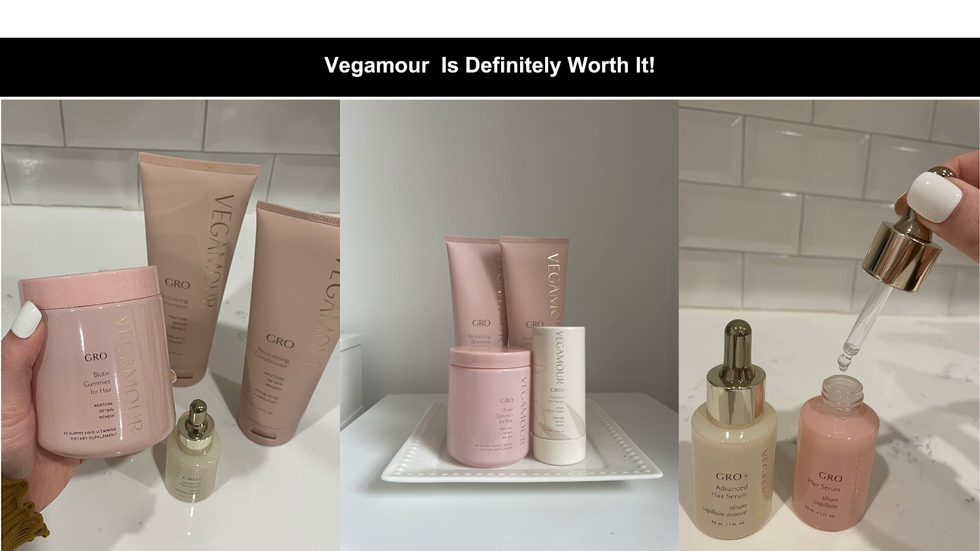 We're truly impressed that their products are vegan, toxin-free, and so affordable for the quality – especially when subscribing. Their serum is only $49.00 with the subscription – that saves you $15 every shipment – and lasts for ages!
If you're struggling with thinning hair, I can't recommend Vegamourenough. Their products are safe, clean, and promote healthy, beautiful hair from roots to results.
*Results from a double-blind, in-vivo clinical trial involving 40 subjects, 18-60 years old, over 150 days.