Vegamour's Holiday Sale Has Officially Started — Here's What I've Got So Far
Vegamour is a vegan hair wellness brand that promotes healthy, beautiful hair using clinically tested, plant-based ingredients
Known for their powerful formulas, Vegamour's products target hair, lashes, and brows in applications ranging from serums to supplements
I decided to gift myself some of their GRO line bestsellers for the holidays to see if the brand really does deliver on the hype
Read below to see everything I got for only $200 and how it worked out
Over the past few years, I've experienced major thinning around my hairline. I used to have very thick and healthy hair, so seeing my hair thinning and falling out in chunks has been a true nightmare to say the least. While I've tried multiple products without success, I've never actually considered natural formulas before.
Vegamour — their GRO line in particular — has been on my radar for quite some time. They're a serious player in the hair wellness space and offer vegan, cruelty-free products without synthetic hormones or carcinogens. I've seen them everywhere, from Instagram to Sephora and even scattered throughout my friends' bathrooms.
So when I saw their fabulous holiday sales, I just had to go for it. Here's everything I gifted myself for $200 (I saved 25%!):
First up — Fan favorite, GRO Hair Serum. (Currently $42, originally $64)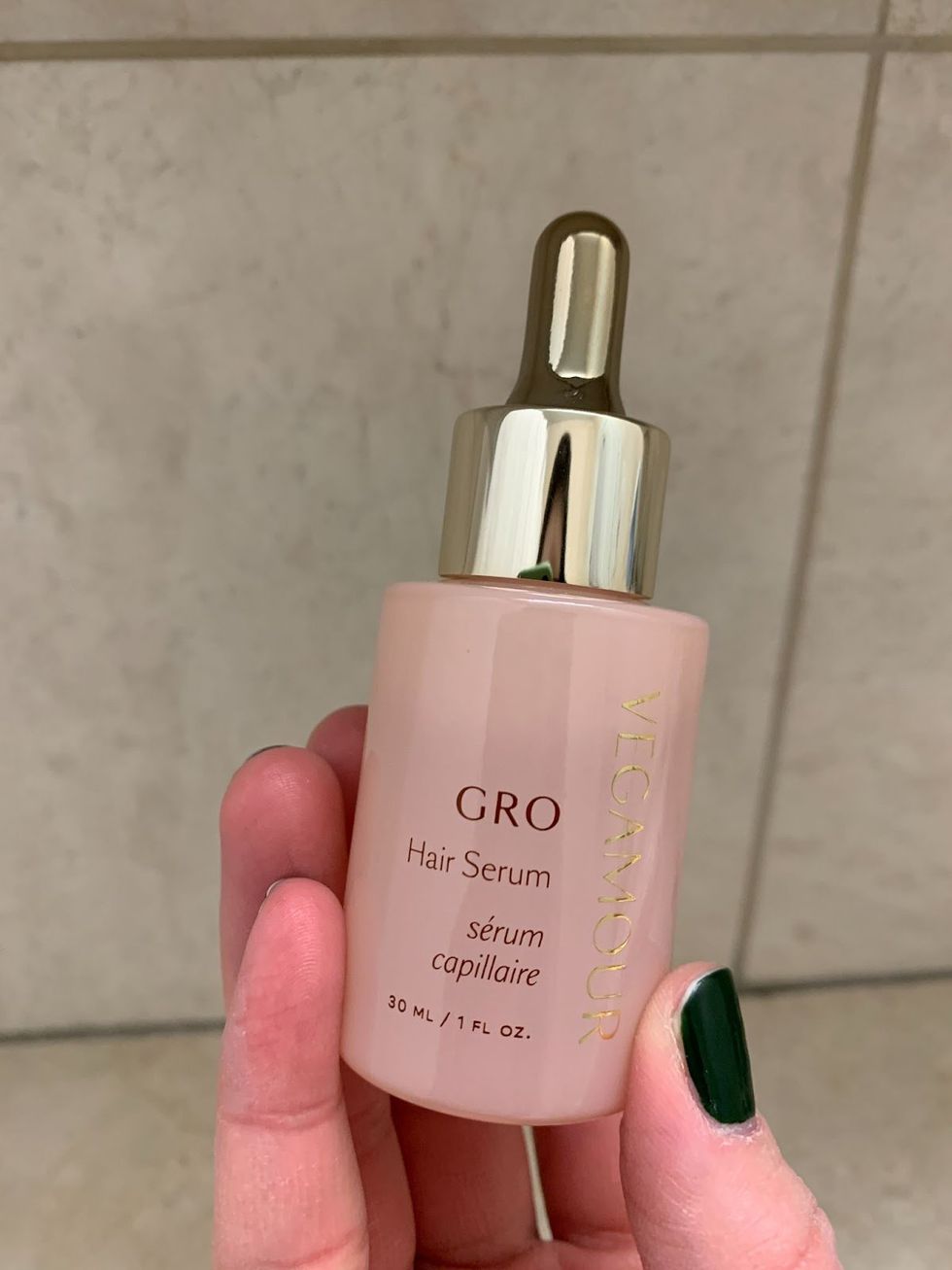 This serum is the key to promoting healthy hair. Like all Vegamour products, it's free of known toxic chemicals often found in hair care brands. Big names like Rogaine still use minoxidil, which can cause severe scalp irritation as well as headaches and dizziness. In contrast, Vegamour only uses natural ingredients to visibly increase hair density.
I was pleasantly surprised by the simple application of the GRO Hair Serum. All I had to do was administer a fuller dropper to my scalp and massage it in with my fingertips — that's it! Since no rinsing is involved, I can simply incorporate it into my morning or nightly routine.
Vegamour's formula packs a punch too — their serum blends ingredients such as mung beans to help fortify cells, curcumin facilitates growth, and red clover which is clinically proven to prohibit the production of DHT.
It's only been a few weeks, but I swear this serum will help me start the New Year with thicker, fuller hair!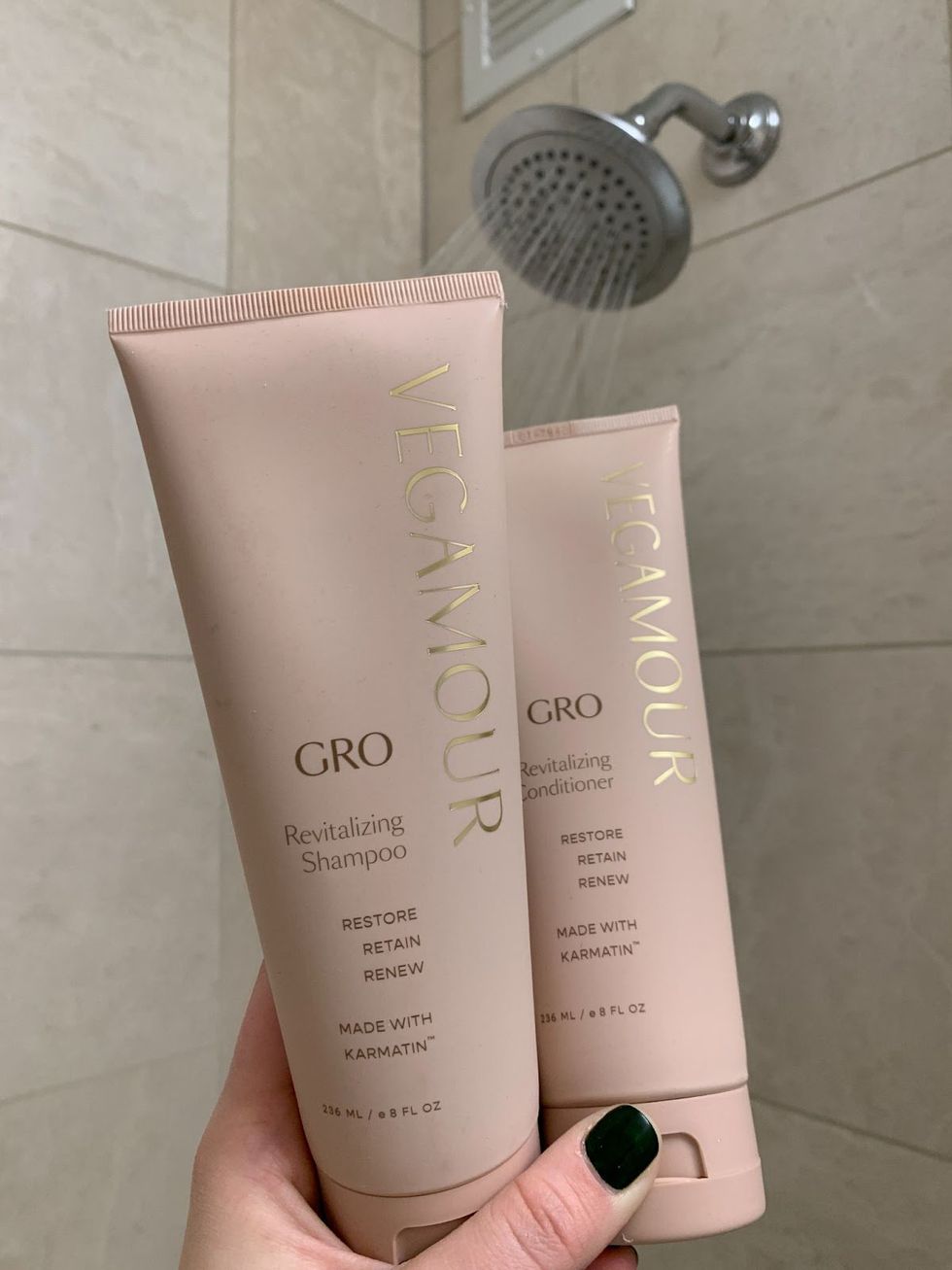 Using similar ingredients as the serum, this shampoo and conditioner combo means business. Their active ingredients are delivered to the scalp through micro-encapsulation technology, getting deep beneath the surface and promoting visibly fuller, thicker, and stronger hair. All without the harmful side effects that other growth products can cause.
Vegamour's shampoo and conditioner also have a secret ingredient — their proprietary Karmatin™. This first-of-its-kind vegan alternative to keratin uses micro-encapsulated vegan b-SILK™ protein to repair general cuticle damage and hair frayed by heat and coloring. Their proprietary Karmatin wraps each strand giving you stronger hair that's undeniably thicker and glossy.
The last product I gifted myself this holiday season is their GRO More Gift Set — one of their limited-edition holiday kits. (Currently $77, originally $118)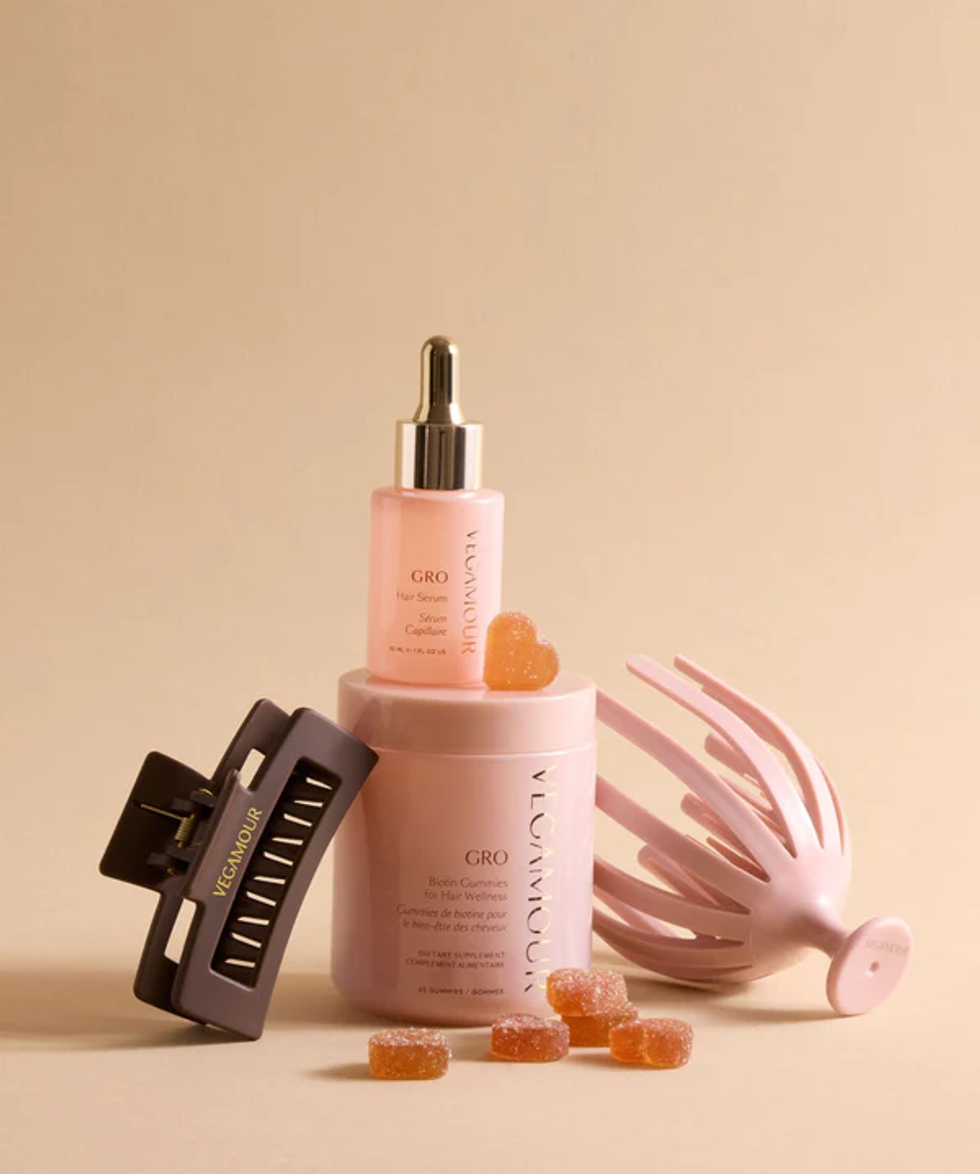 I'm so excited that I was able to get one of Vegamour's holiday sets since they're only available for a few weeks in limited quantities. And let me tell you — they sell out fast!
GRO More Gift Set includes:
GRO Hair Serum (Bestseller and Beauty Award Winner) — leaves hair looking thicker, fuller and healthier in as soon as 90 days
GRO Biotin Gummies — help stimulate new cell growth and keratin production
Scalp Scrubber — to stimulate the scalp while working their hair products into the roots more effectively
Hair Claw Clip — super cute and practical hair accessory to pull your hair up
Bonus: When you subscribe to Vegamour you can save $55 on this holiday set!
Overall — Vegamour's the way to go.
My hair feels infinitely stronger and practically all the frizz and breakage is gone. Vegamour's follicle-stimulating technology is totally worth the investment. Here's a brand that's not only dedicated to quality ingredients but truly delivers amazing results.
I'll definitely be restocking my Vegamour regimen after the holiday season. And with their subscription, I'll even be saving in the process.
If you're still looking for the perfect gift — whether for yourself, your mom or your best friend — look no further than Vegamour! My confidence with healthier, longer, and thicker hair is truly priceless. So, take advantage of their holiday sales now, and get up to 40% off!