Avocados are turning up everywhere. Even in your beloved baked goods. You've probably tried a vegan chocolate avocado mousse and if you haven't you really should- it's delicious and far less guilty of an indulgence than the dairy rich alternatives. But have you given vegan avocado brownies a try?
Before you dismiss an avocado brownie as some kind of healthy baked good hoax you might want to read on. Vegan avocado brownies are not only super easy to whip up they're packed full of fiber, healthy fats, vitamins, minerals and proteins. The best part? It turns out avocado brownies taste almost exactly like REAL brownies. You can't even taste the avocado!
The avocado actually adds a delicious creamy texture to this chocolatey treat. Not to mention a lot of healthy fats. The vegan avocado brownie recipe below from Making Thyme for Health only has 9 ingredients! All of them are healthy (ish).
Rich and delicious, you'd never guess this brownies recipe is actually good for you. You won't find any butter, eggs, milk, or even oil in these bad boys. It's the perfect guilt-free indulgence. Give this recipe a try and see for yourself!
Vegan Avocado Brownies
By Making Thyme for Health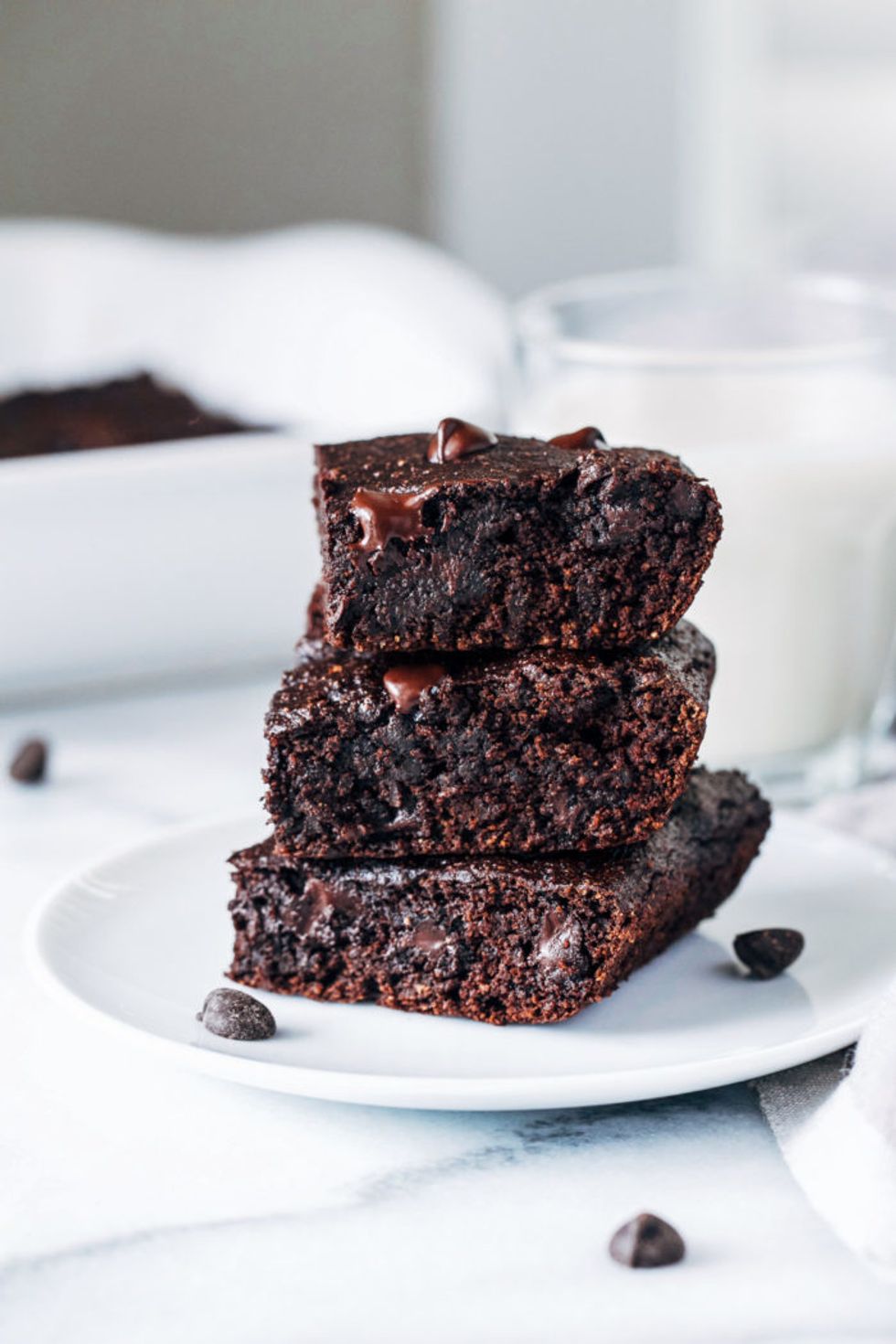 Vegan Avocado BrowniesMaking Thyme for Health
Ingredients:
1/2 ripe avocado (about 1/2 cup)
1 cup + 2 tablespoons Silk Organic Soymilk Unsweetened*
1/4 cup pure maple syrup
1/2 cup coconut sugar**
1 cup sprouted whole grain spelt flour***
1/2 cup unsweetened cocoa powder
1 teaspoon baking soda
1/2 teaspoon salt
1/2 cup dark chocolate chips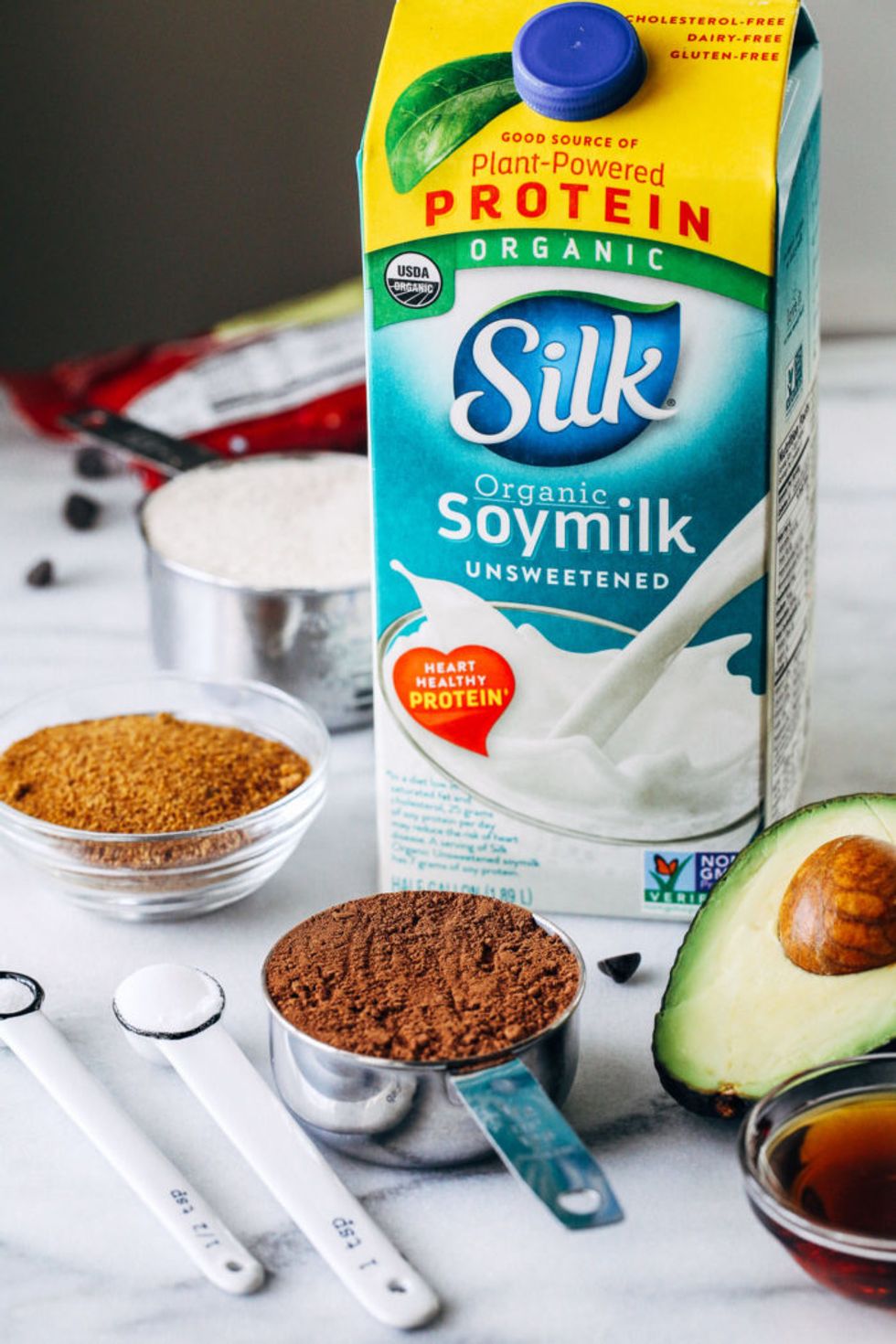 Ingredients for Vegan Avocado BrowniesMaking Thyme for Health
Directions:
Preheat the oven to 350°F then lightly grease an 8 x 8″ baking dish.
In a blender, combine the avocado, soy milk, maple syrup and coconut sugar. Blend for about 15-20 seconds, until smooth.
In a large bowl, combine the spelt flour, cocoa powder, baking soda and salt then stir together
Pour the wet ingredients in the blender into the bowl with the dry. Add the chocolate chips and stir together until combined.
Sprinkle a handful of chocolate chips on top then bake in the oven for 15-20 minutes, until set. You should be able to stick a fork in the center and have it come out clean.
Allow to cool for at least 15 minutes before serving.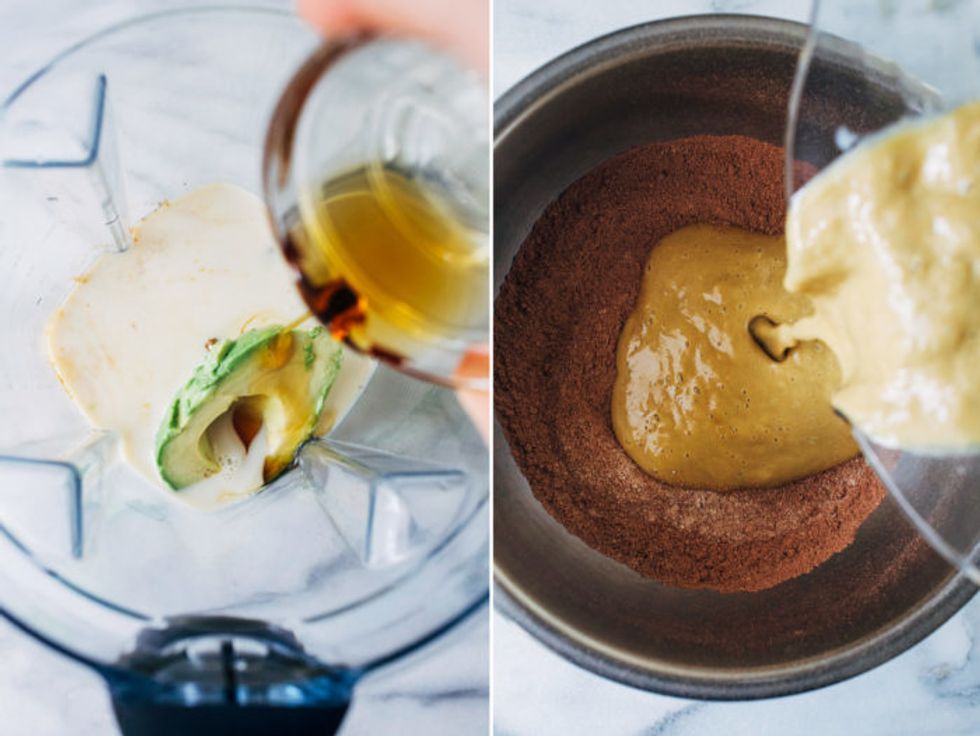 Step 2, 3 and 4 Making Thyme for Health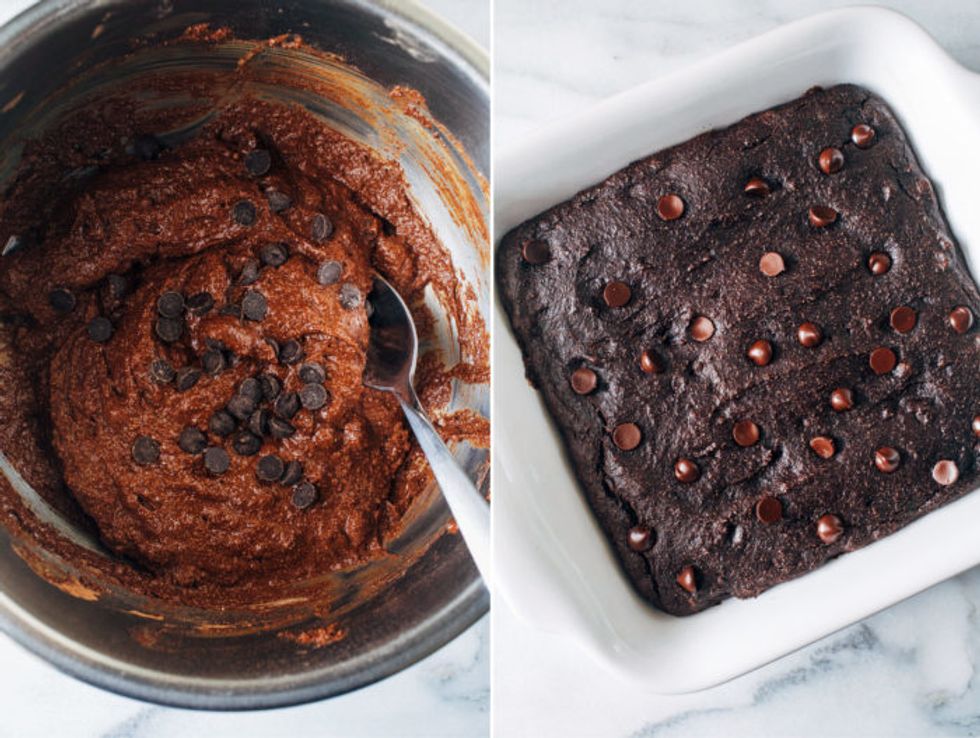 Step 4 & 5Making Thyme for Health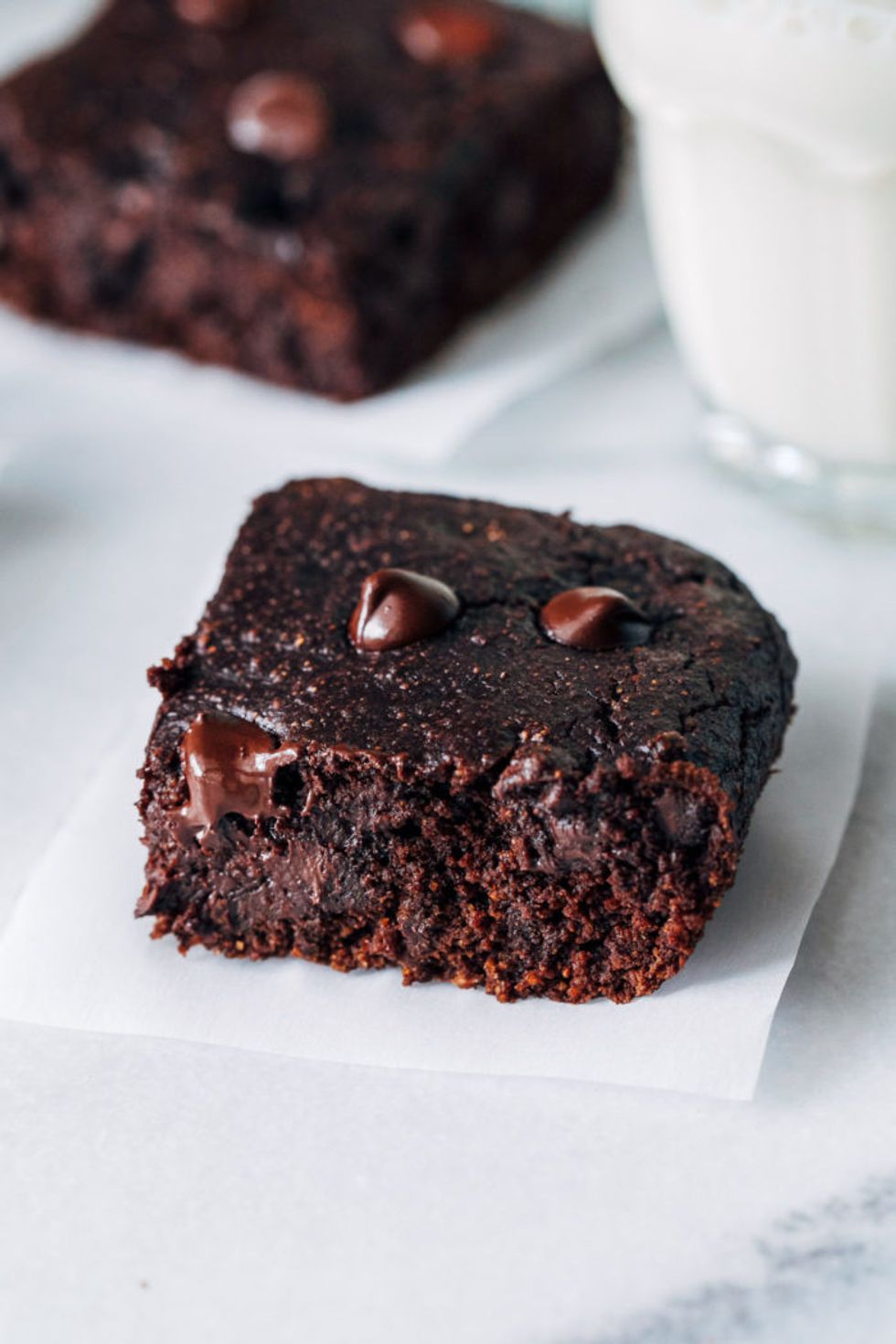 Finished Vegan Avocado BrowniesMaking Thyme for Health
Looking for more vegan recipes? Check out The Vegan Recipe Roundup!