How Vuori Replaced My Need For Lululemon, Alo Yoga, & Outdoor Voices




Editor's Note: Over the last year I took the leap and embraced activewear. But with so many out there it was hard finding one that suited all my needs. While looking for the perfect fit I stumbled across Vuori and decided to give them a shot.
Here's What My Wardrobe Was Like Before Vuori:
Like many, I have fully embraced athleisure - it just makes sense. As a fashion editor, it was difficult to come to terms with, but ultimately I want to be comfortable. However, I was not about to sacrifice my personal style.
I tried out the big brands like Lululemon, Alo Yoga, and Outdoor Voices. Each one had its highlights but none checked off every box on my list.
Of course I'd heard about Lululemon's infamous Align leggings, so as an activewear-rookie I just had to get them. While they were comfortable, they weren't anything extraordinary. I even noticed the fabric started pilling after only a couple of months.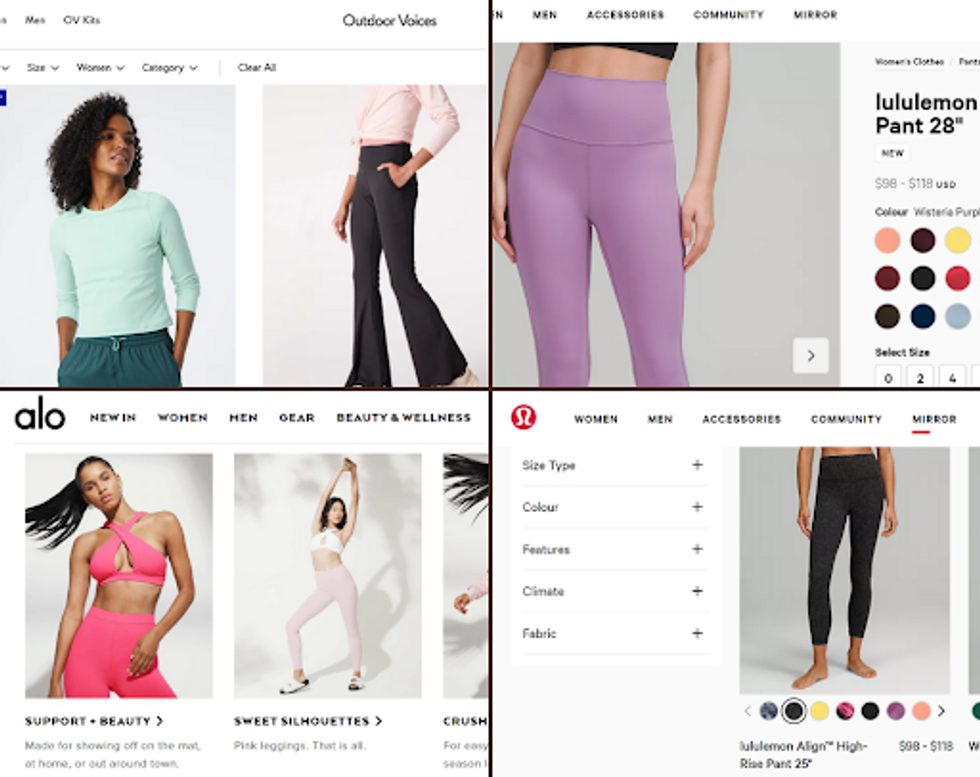 When it comes to a wide selection, Alo Yoga is great … until my order actually arrived. Their clothes felt like edgier yoga gear which is cool but a little too niche for me. I want my athleisure to be versatile so I can go from day to night without an entire outfit change.
Lastly, I tried Outdoor Voices, which is definitely an Instagram-induced treat. It was a score! Although I got some super cute sets for gym sessions or my next outdoor adventure, it was a let down in terms of leisure wear. Plus, it's difficult to mix and match their pieces with the rest of my wardrobe.
I thought I'd never find my ideal brand and my closet would be a jumble of a billion pieces bouncing from low-quality, "affordable" to pricey items I never wear. That was until a friend recommended Vuori.
Here's What My Wardrobe Looks Like After Finding Vuori:
Once I embraced comfort, I couldn't believe Vuori wasn't my first (and last) stop.
Their fabrics are soft and luxurious - whether it's in the form of joggers or a jacket. I'm in love with the Performance Jogger's DreamKnit ™ fabric. You'll find me in them at least 4days a week, working from home, lounging around the house or running errands.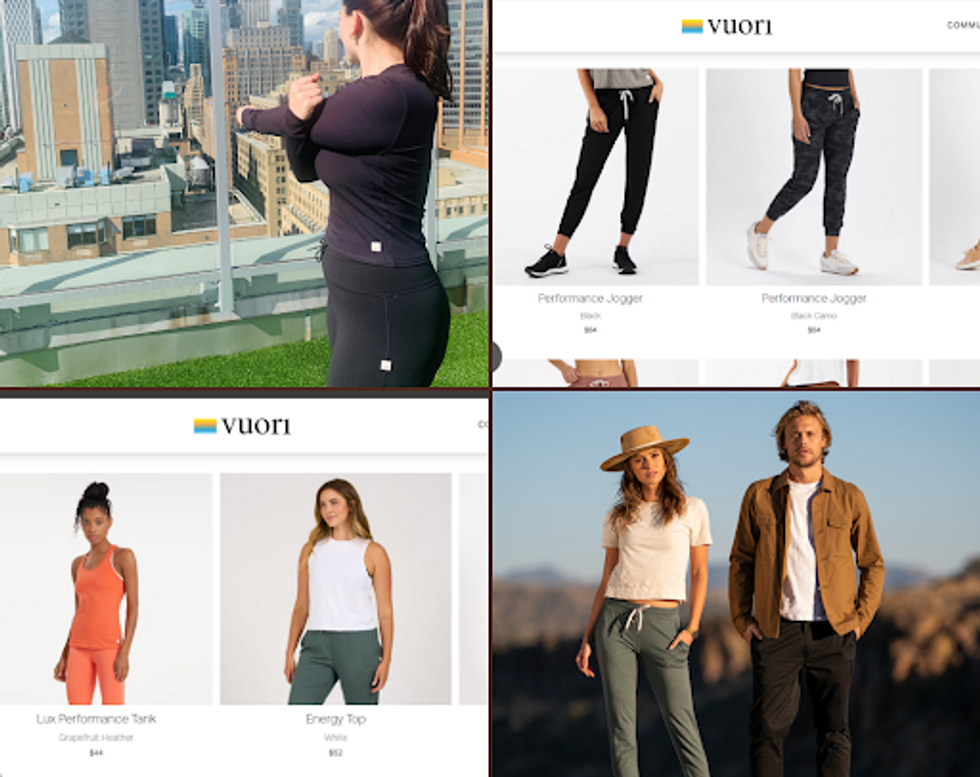 The Halo Performance Crop has a light-support, built-in bra so I can stay comfy but secure. It's a great top to pair with their game-changing Daily Legging . I adore the high-waist, drawstring tie, and moisture-wicking feature. Everything is top quality with Vuori. And their rich coastal California-inspired colors seriously compliment my personal style.
I can take Vuori anywhere. Their performance apparel is so functional and built to withstand the toughest workouts. Designed for next-level performance, they use durable materials featuring moisture-wicking, odor-free, and UPF 30+ technology. A simple but essential detail I'm obsessed with: pockets!
Finally! Women's athleisure wear I can actually use in my day-to-day life. Plus, their styles range from $36 - $98 which I don't mind since I'm investing in long-lasting, luxury items.
Takeaway
Life post-Vuori is just better . While Lululemon, Alo Yoga, and Outdoor Voices have their merits and signature pieces, they don't hit the mark like Vuori.
Now that I'm embracing functional, comfortable fashion with Vuori , I'm feeling way more comfortable and stylish. That's something I never thought I'd admit to with athleisure wear. They deliver on every mark - from price, design, and quality - you can't go wrong with them.
If you're on the fence about your next purchase or unsatisfied with the millions of joggers and leggings in your closet, I highly recommend checking out Vuori.
JUST FOR YOU: Our Friends At Vuori Are Giving Readers FREE Shipping On All Orders $75 & Up! Follow This Link To Shop!
*Images provided by Vuori