Now that we're in the thick of fall 2019, your skin is having as rough a time adjusting to the changes in weather as your wardrobe. After all, with temperatures across the nation breaking heat records at over 90 degrees, who's to say what "fall weather" actually is anymore? Maybe the world is slowly burning, maybe we're on the cusp of uniting to save the planet, maybe we all have eczema—who's to say what the hell is really going on?
But your skin, like your immune system, still experiences huge changes from September to December. With temperatures ranging wildly, you may freeze on your way to work, sweat all day in the office, and then freeze again on the way home. To keep from looking as dull and lifeless as you may feel in the slog before the holidays (and perhaps the apocalypse), make sure to freshen up your skin care regime with these essentials.
Brighteners
We're familiar with Vitamin C as a key ingredient for brightening up complexions. But if you've ever browsed a warning label on high-end skin care products, you'll see there's some alarming caveats. Namely, Vitamin C tends to oxidize quickly and can lose potency quickly. On sensitive skin, it can be too acidic and cause redness and irritation.
For instance, Murad's line of brightening products is gentle enough for daily use. The Vitamin C-infused formulas cleanse and tone, while "Bitter Orange Flower and Coneflower Extract strengthen skin's natural defense system while natural moisture factors gently condition and hydrate skin."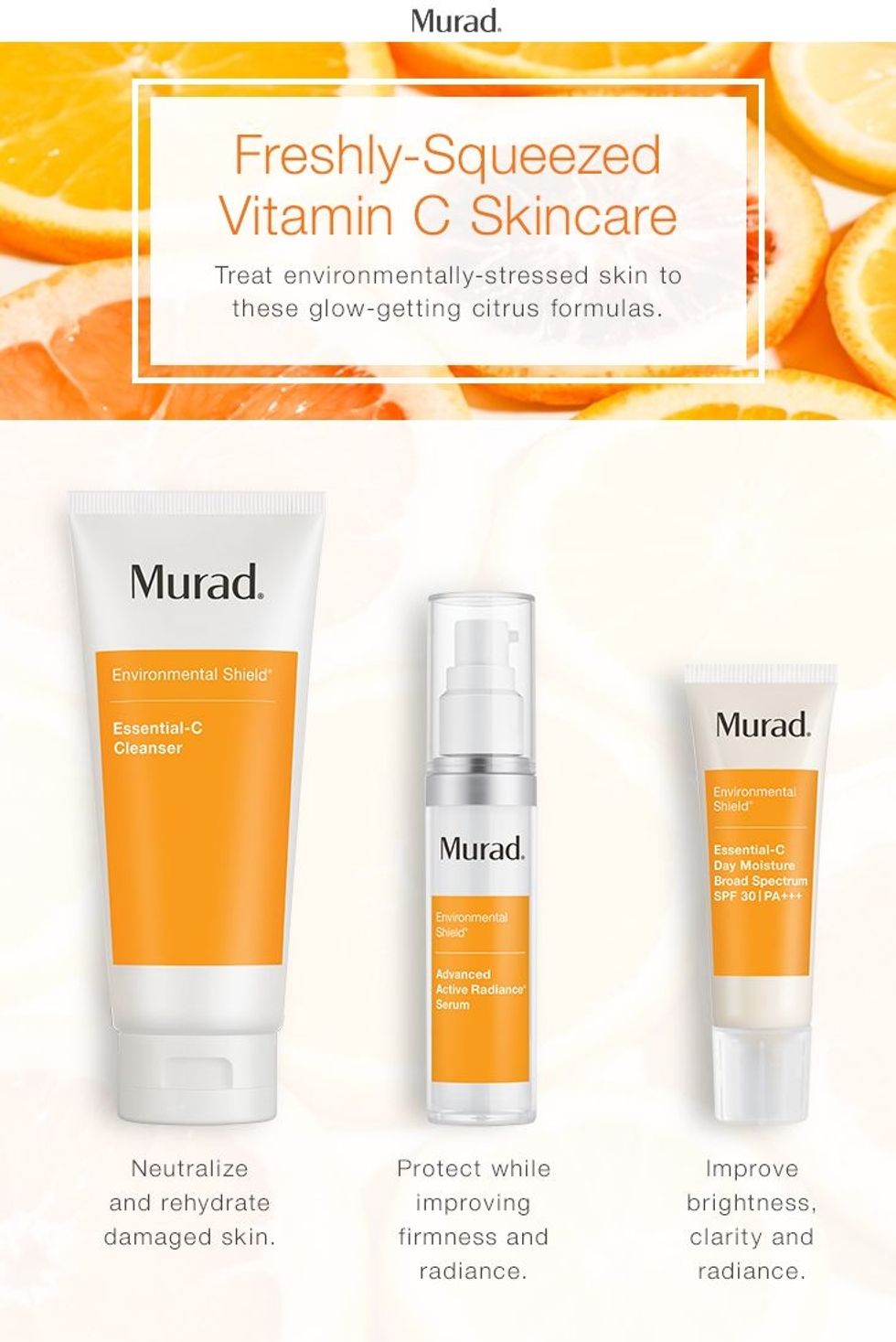 Murad
Sustainability

Bar Soap hasn't gone anywhere, contrary to whatever lists of "things Millennial have killed" you stumble upon. More importantly, bar soap is more eco-friendly and sustainable than the plastic bottles and containers of packaged body wash. Frankly, "even though you might be buying body wash or shampoo that's 100 percent certified organic, vegan, and completely healthy for your hair, scalp, and skin, if it comes packaged in plastic, then it's contributing to a serious environmental problem that is threatening the existence of numerous species."
Maybe you prefer to go all natural with Dr. Bronner's soap, or try the infusion of UpCircle Fennel + Cardamom Chai Soap Bar.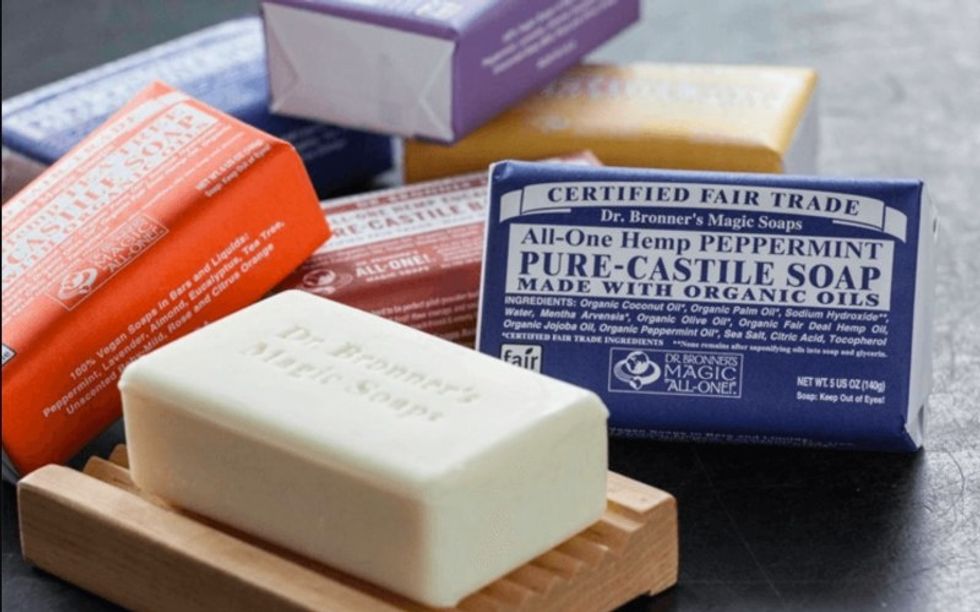 Humble & Rich Boutique
Growth Factors
What are "growth factors?" Skin care scientists highlight them as the key to skin rejuvenation: "Growth factors are natural substances made by skin cells to maintain healthy skin. They are responsible for supporting the repair of damaged skin, making components that provide firmness and elasticity to the skin while helping to maintain skin's protective functions." Growth factors in skin care come from stem cells from various, and sometimes highly unexpected, sources, but they boost collagen or skin cell turnover to lighten dark spots, brighten skin, and prevent signs of aging.
Products that promise to "lift" or "tighten" usually harness growth factors, and yes, they tend to be high-end expensive. Essentially, they're promising to be a light facelift in a bottle. So brands like ReVive, Perricone MD, and SK-II feature products that promise to boost the cell turnover and production of your skin. For a more affordable option, Paula's Choice Skin Recovery serum with retinol targets similar skin problems for a fraction of the price.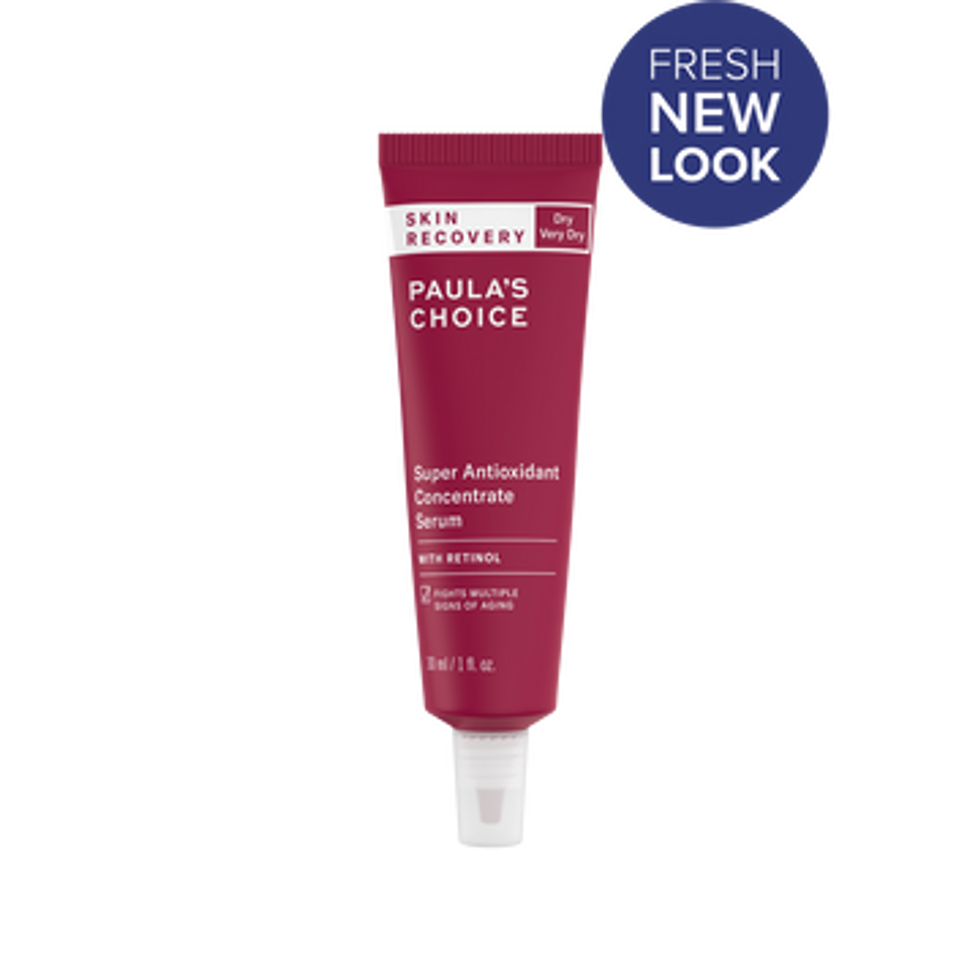 Paula's Choice
This fall is already shaping up to be historic, for better or for worse. So as an act of self-care, you might as well refresh your daily routine by prioritizing what matters most to you. Whether that's using sustainable products or combating your under-eye bags from losing sleep over the end of the world, be thoughtful about how you treat your body and your skin.