It's hard not to love the charm of winter...
...the first snow, Santa, store discounts, cuddling, and apple cider; but cranberry bliss bars from Starbucks aside, the snow and frigid winds are enough to make the most extroverted woman a homebody. It's easy to get down in the dumps after weeks of wearing the same unappealing puffer jacket, but what if you didn't have to? There are ways you can wear that black lace dress you saw on Kylie Jenner without catching pneumonia for the holidays. Surveying female college students, we asked them how they maintain their personal fashion whilst staying warm and sane through the coldest months of the year.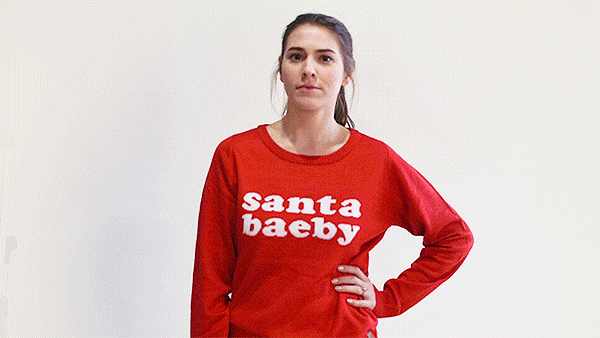 Winter hair
"My hair takes forever to dry and during the winter it freezes when I'm out or on my way to work. I hate the feeling of wet hair, so I usually braid my curls or wear protective styles during the winter to keep my hair healthy and manageable."—Javia, 29 (CU Boulder)
Whether you have curly, wavy, or straight hair, keeping your tresses in order can be quite the challenge when you're battling against Antarctic winds. For curly hair, it's best to co-wash your hair at the start of the week and wear your curls out with minimum styling. Use dry shampoos and cream, leave-in detanglers to revitalize your curls without adding unwanted knots and frizz. For ladies with wavy hair who want to avoid flyaways and tangled ends, consider using a hair serum to strengthen the hold of your style, or rock cute updos by coiling a fishtail braid into a cute bun. Straight hair can get matted under hats and beanies, but you can easily avoid this by styling your tresses into a messy side braid. It's effortless and chic and keeps things casual. For women determined to wear their hair down, don't forget the powers of a Brigitte Bardot inspired headband to add volume and shape to the crown of your head while keeping the back sleek. Bangs can be a girl's best friend during the winter, naturally framing your face for a messy beach-wave vibe or a sexy high ponytail. And hats don't have to be your enemy this season. Pair a classic cloche with a cashmere scarf to keep yourself cozy and undeniably classy or finally buy that beanie with the fur pom-pom you've been eyeing. Don't be afraid to embrace the natural texture of your hair and play with styles that explore your inner je ne sais quoi. If you have curly hair, try Deva Curl's Define & Control Supercream. If you have wavy hair, try Hairdresser's Invisible Oil by Bumble and Bumble. If you have straight hair try the dry remedy daily moisturizing oil from Aveda.
On sweater dresses
"I personally don't like when people wear a nice sweater with leggings as pants, but the sweater isn't long enough to cover their butt, so it's almost like wearing tights with a shirt. It just looks weird unless it's a sweater dress with leggings."— Caroline 22, (UMass Amherst)
Winter is the perfect time to embrace the unpredictability of the weather with a devil-may-care attitude, but don't make the mistake of layering a crop top with a mid-waist hoodie. Don't be the girl still trying to make your summer ensemble work mid-December. Wear baggy sweaters over skin-hugging tights, or layer a sweater robe over long-sleeve shirts to compliment your shape while still providing that comfortable pajamas vibe. If you love skinny jeans for your boots, consider a sweater with a high-low hem that covers your backside but doesn't awkwardly cover your front. Sweater dresses and tights pair well with ankle boots, but for women brave enough to wear heels on the salt-covered streets, consider thigh-high boots for shorter dresses and skirts. Thigh-high boots like these from Madden Girl are great for elongating the legs and adding major sex appeal to simpler easier looks. Play with your shoes by wearing platforms like these from H&M this winter, giving you some extra height and keeping your toes off the frigid ground.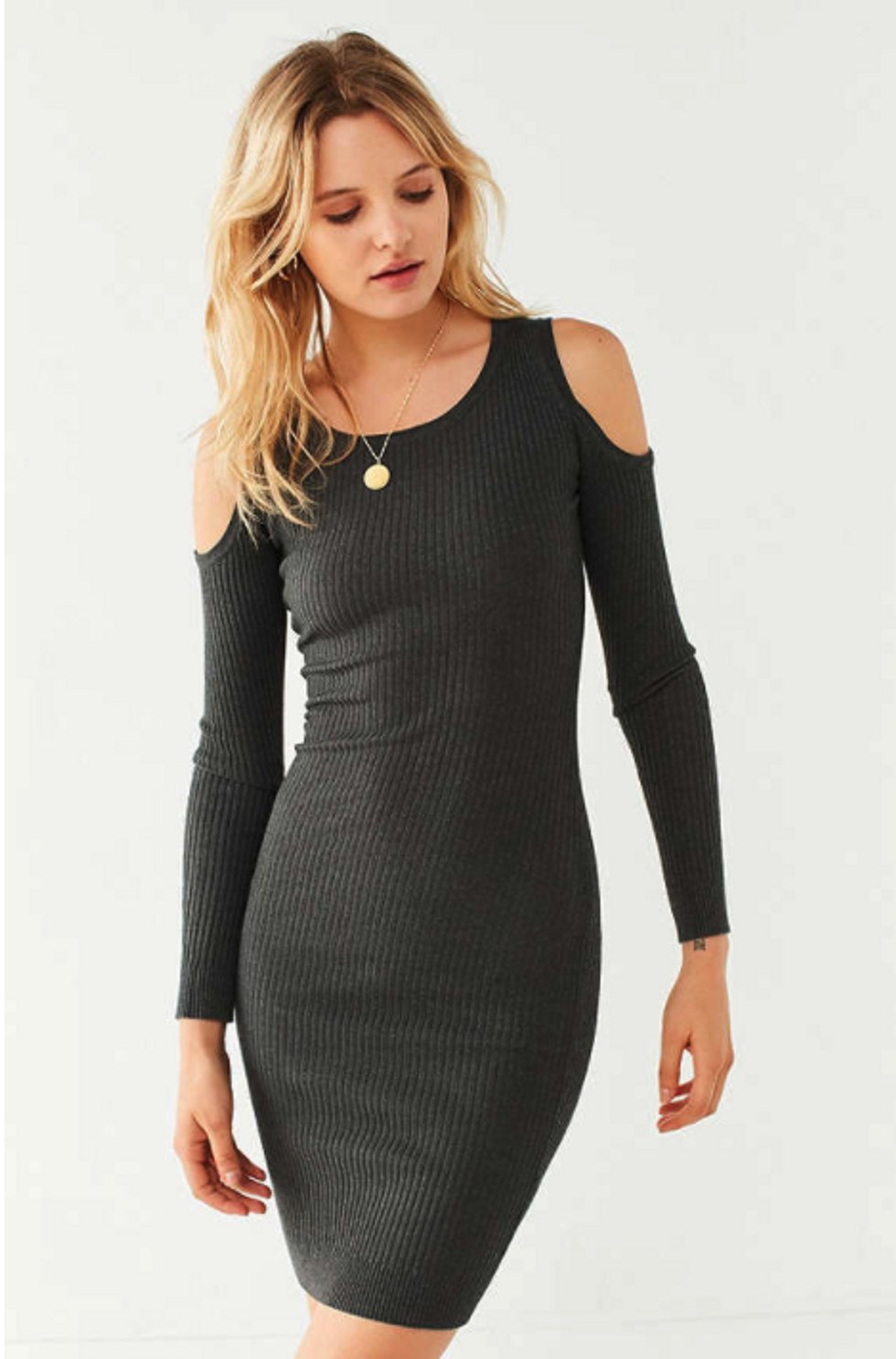 Urban Outfitters
On the science of layering
"I hate being cold! It's the absolute worst. I love the holidays during winter, but I can't stand walking in cold weather and being wet. I like to layer shirts and sweaters to keep warm. I also love chunky scarves and leg warmers, the ones that are like pillows for your legs. But I prefer just staying in if I can."—Taylor, 23 (Pratt Institute)
The key to layering is to avoid multiple items that are formless and bulky. If you plan to layer shirts, wear close-fitted shirts to avoid adding phantom pounds to your waistline—the outermost shirt should be the baggiest of all the items. Learn to dress your body based on your proportions to best compliment your shape. Tailor your outerwear this season with fashion-forward designs. For women who are curvier with fuller busts and wider hips, try wearing sweaters that have a tapered waistline, coats that feature an A-line waist, and pants and skirts that soothe the stomach and complement your natural curves. For women who are skinnier with a smaller frame, add shape to your silhouette by wearing coats that flare out, or compliment your waist by wearing a sharp, close-fitted trench coat for the ultimate, professional winter look. As a general rule, coats with multiple buttons are cumbersome and sometimes form gaps around your bust, so stick to coats that feature minimal buttons or coats with zippers to avoid any frumpy disasters. For women with larger busts, try a coat with a deep V-neck for maximum comfort. For women who enjoy keeping up with trends, the puffer jacket is back in style. If you don't mind looking like a pillow stuffed with marshmallows, the puffer jacket is a flashy and charismatic winter coat for women who love taking the runway to the real world.
We love these unique styles from Madewell, Macy's, and Zara.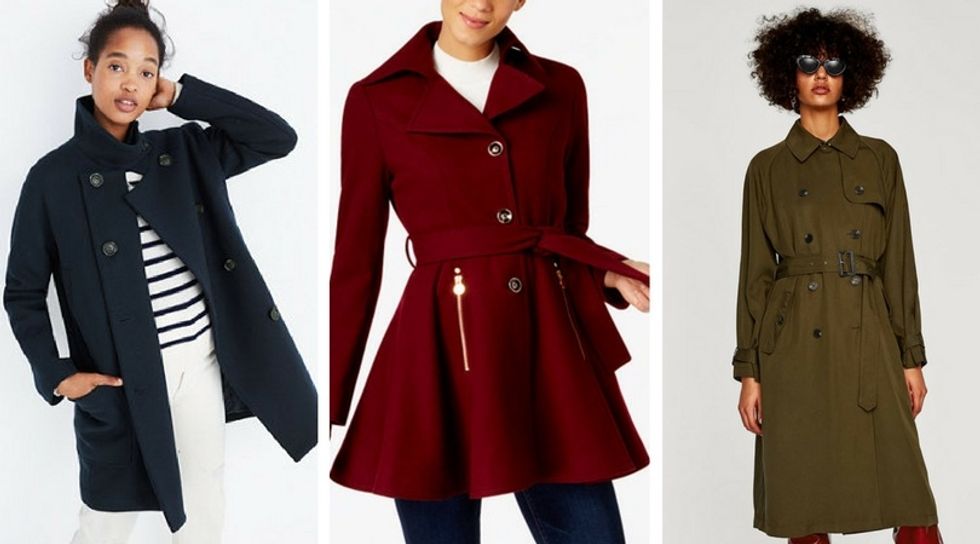 On reinterpreting the winter palette

"I think I dress best during the winter actually. I'm always wearing skirts and patterned tights with thigh-high boots. I like getting creative with my accessories during the winter. All of my winter coats are crazy colors. A few years ago for Christmas, I bought this pastel pink coat that I absolutely love! It has black heart-shaped buttons and a collar that forms a heart. It sounds crazy, but I get so many compliments on it."—Ana, 23 (Hunter College)
Take a risk and wear color this winter. Although grey, blacks, browns, and nudes seem to dominate the winter palette, don't fall victim to a muted winter wardrobe. Let your winter coat or boots add a pop of color to your outfits. Working with all blacks this year? Add some pizazz with Steve Madden blue suede boots. Stuck wearing grey every time you leave the house? Focus on wearing an open grey sweater robe complimented by a statement necklace or a colorful scarf on top to bring some life to your look. To avoid a color rut this winter, invest in a coat that features two primary colors: a red coat with black trimming or a tan coat with dark brown trimming. You can pair your coat with gloves to match the tones of your coat, allowing a bit of versatility between your boots and gloves. Avoid coats that are shapeless in the waist, arms, and back—your winter coat should compliment your shape without being too tight in these same areas. Don't be afraid to wear coats that are a little untraditional: play with fun collar shapes, furs, metallics, and length to customize your own winter diva.
This winter's palette according to Pantone...it's more colorful than you think.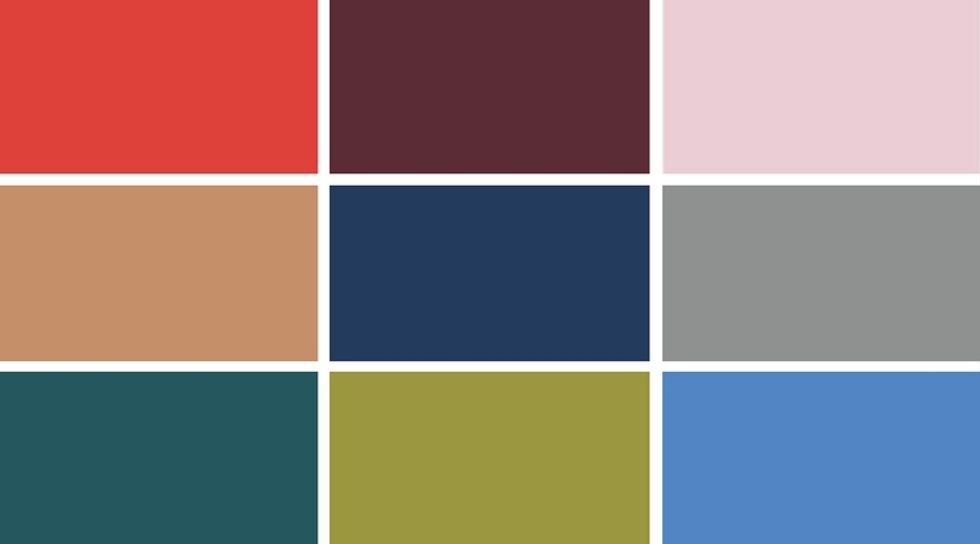 On the number one priority: staying warm
"I'm not opposed to skirts and dresses during winter, I just prefer my tights under jeans. I've left class before because I was freezing."—Saretta, 19 (Pace University)
At the end of the day, comfort comes first. Never wear something that will keep you shivering mid-lecture. Keep yourself warm and cozy by covering pulse points like your chest by wearing fluffy scarves and your feet by wearing two pairs of socks to ensure your feet don't freeze, or try SmartWool socks made just for the harsh weather. Invest in a pair of fingerless gloves to keep your hands safe from frostbite while keeping your fingers mobile—and don't forget about your ears. Try a cute pair of earmuffs to prevent your ears from burning on your way to biology class. If you're not a morning person, chunky sweaters that cover your backside are comfortable and easy when paired over patterned or knitted tights, but thermal tights are the best way to sustain your natural body heat in extreme conditions (like that much-needed snow day you found out about on your way to class).
Stay warm. Stay fierce!