Remember when Mike Pence tweeted a photo of two-dozen old white guys gathered at a meeting to discuss slashing requirements for insurance companies to cover maternity, newborn and pregnancy care? Women want in. In an unprecedented tidal wave of representative governing, more women than ever before have won major party primaries for high levels of elected office, including the US Senate and the House. Come November, photographs of decision-making tables—especially ones that pertain to women's bodies—could look a lot more like the actual makeup of the United States.
Many of these candidates have been galvanized by President Donald Trump's election and the Republican control of Congress, and many are Democrats shaping the conversation of public debate on health care, immigration, abortion rights, education and gun control. The #MeToo movement, women's marches, and Trump's nomination of conservative appeals court Judge Brett Kavanaugh to the Supreme Court have added an even greater sense of urgency to the cause.
"Women like me aren't supposed to run for office," Alexandria Ocasio-Cortez says in her campaign video. "I wasn't born to a wealthy or powerful family. . . . This race is about people versus money. We've got people, they've got money. It's time we acknowledged that not all Democrats are the same. That a Democrat who takes corporate money, profits off foreclosure, doesn't live here, doesn't send his kids to our schools, doesn't drink our water or breathe our air cannot possibly represent us."
A recent analysis by Reuters found that if women candidates are as successful as they have been for the past two decades — their historic rate of victory is about 60 percent — the number of women in state legislatures could reach an all-time high of about 40 percent. Not quite parity, but getting pretty close.
Here are the women who could make history: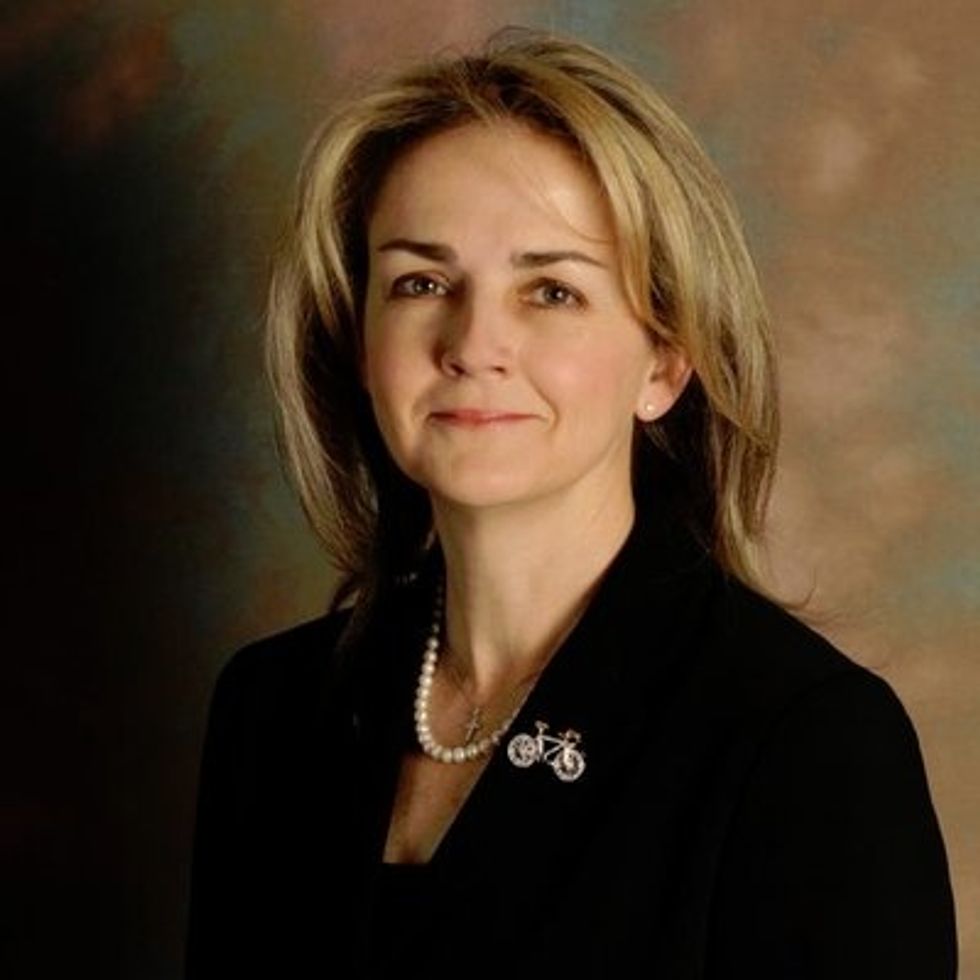 Twitter.com
Madeleine Dean
PA. 4TH DISTRICT
Democrat
Considered a rising star, a win from Dean would break up Pennsylvania's all-male delegation. "Washington won't change until we change the people we send there to represent us," Dean tweeted. That's why I'm running 4 #Congress. It's time we have a #progressive woman fighting 4 PA in our nation's capital."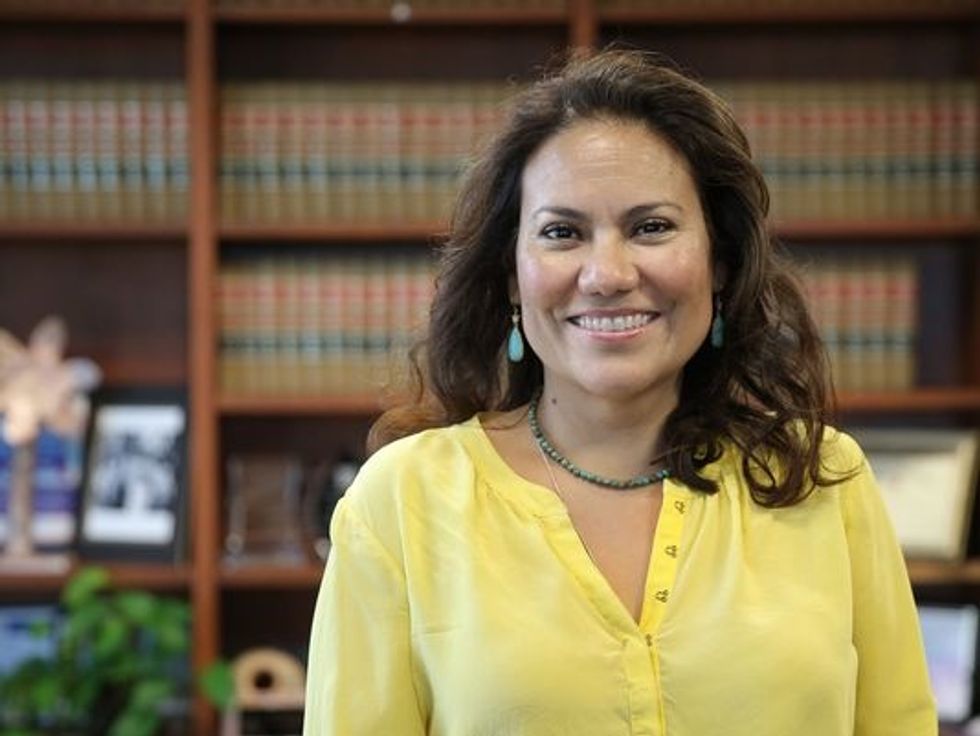 www.elpasotimes.com
Veronica Escobar
TEX. 16TH DISTRICT
Democrat
One of two women poised to become Texas's first Latina congresswomen, Escobar has knocked on tens of thousands of doors in El Paso since she first began campaigning for Democratic candidates in 1996. "If we achieve this," she told ELLE of her potential victory, "then I love that it's the border that made history."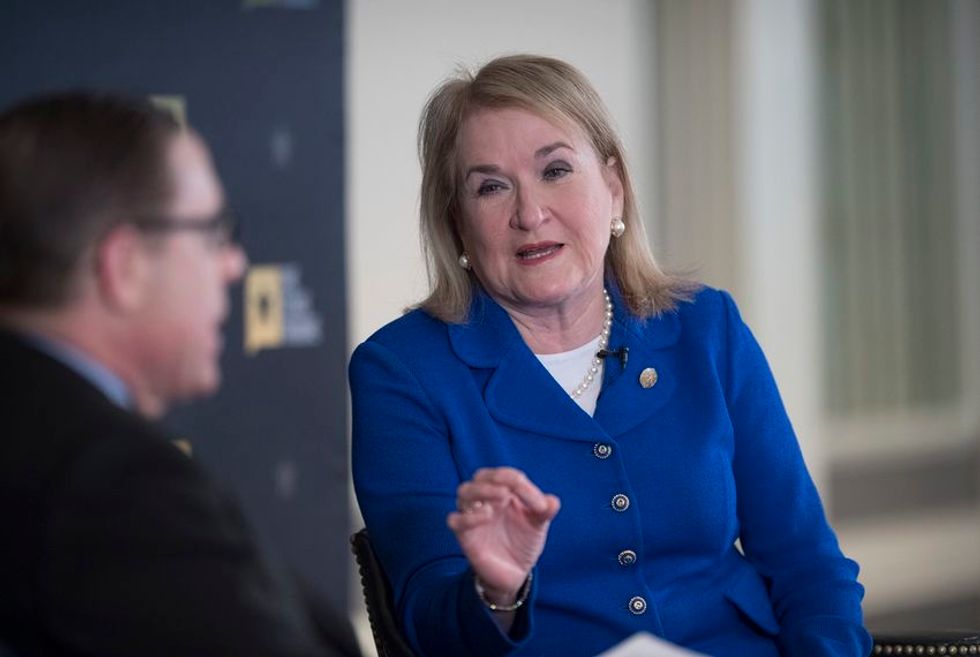 www.texastribune.org
Sylvia Garcia
TEX. 29TH DISTRICT
Democrat
Garcia is another woman poised to be become one of Texas's first Latinas in Congress, and supports policies to "Repeal & Replace ICE.""These inhumane, heartless immigration policies of the Trump administration must stop," she told ELLE. "It is not what America stands for." Of being one of the state's first Latina congresswomen, she is direct: "It's about time."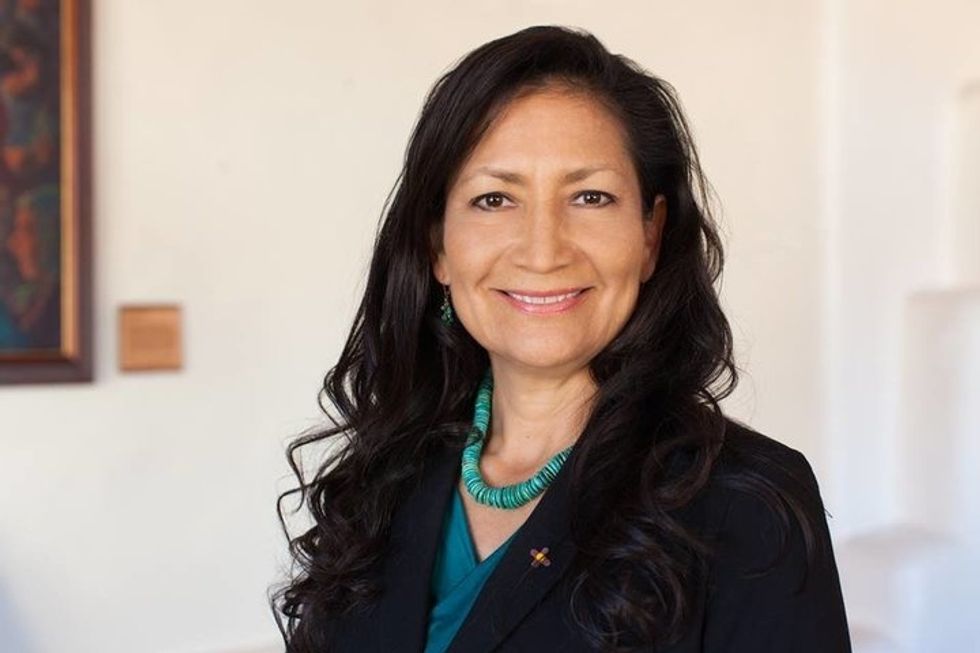 www.huffingtonpost.com
Deb Haaland
N.M. 1ST DISTRICT
Democrat
If she wins in November, Haaland, a first-time candidate and long-time Democrat who cut her teeth on campaigns for Kerry and Obama, would be the first Native American woman in Congress. A member of the Pueblo of Laguna tribe, Haaland is advocating for renewable energy and Medicare-for-all. "If we can work toward a fair, more-equitable system for working families, everybody would have health care. It's too inequitable. People need a break," she told Rolling Stone.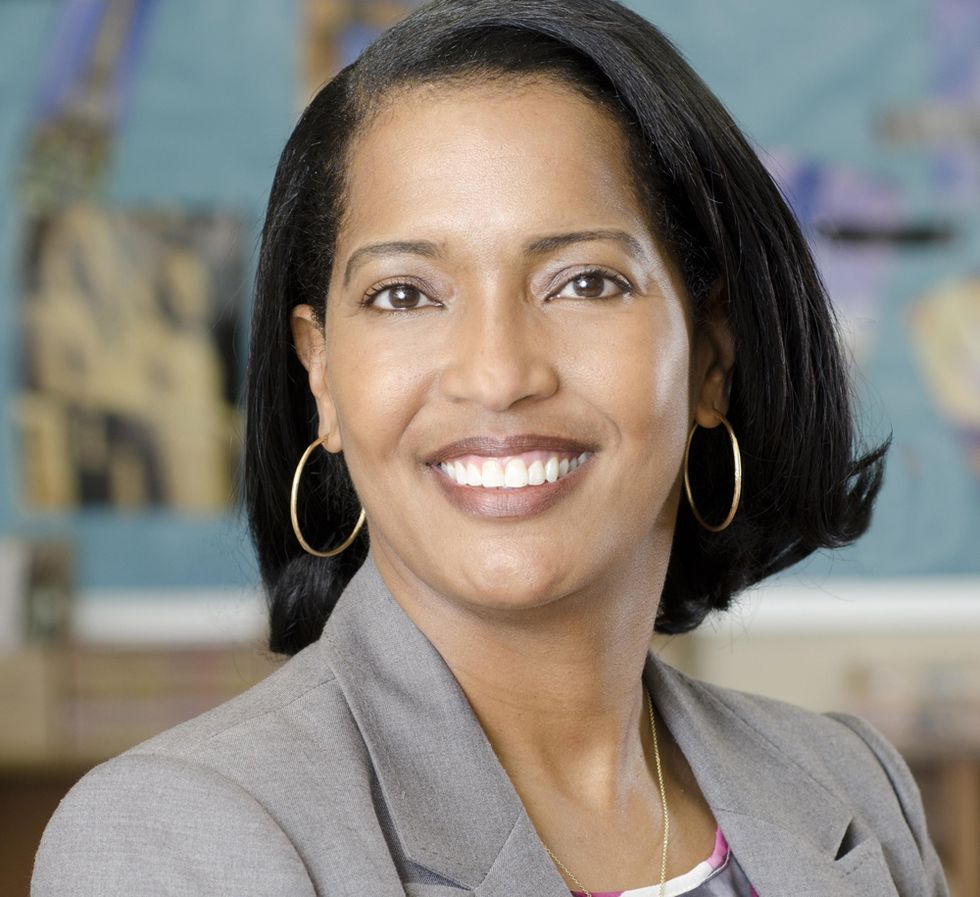 ESME.com
Jahana Hayes
CONN. 5TH DISTRICT
Democrat
A first-time candidate and award-winning teacher, Hayes would be Connecticut's first black Democrat in Congress and the first black congresswoman from any New England state. "Teachers are nation-builders. That's our job — to affect change, and to improve outcomes. But that's the job of Congress, too. So I'm running for Congress," Hayes tweeted.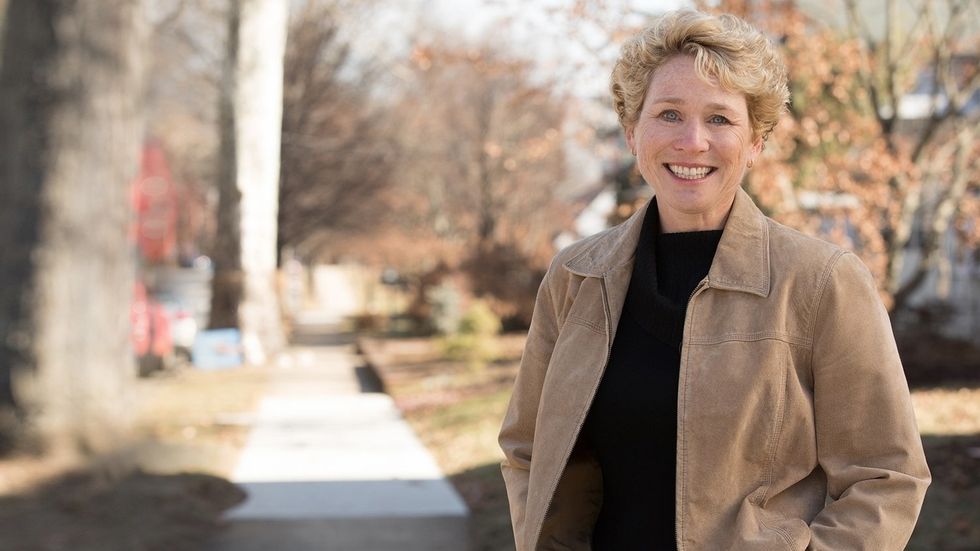 www.chrissyhoulahanforcongress.com
Chrissy Houlahan
PA. 6TH DISTRICT
Democrat
Another candidate vying to break up Pennsylvania's all-male delegation, veteran and former teacher Houlahan was, like many other candidates, compelled to run as a direct result to the election of Donald Trump. "I was raised to respect the democratic process, and the will of the people, and whoever is your commander in chief," she says. "And this was the first time that I felt I couldn't do that."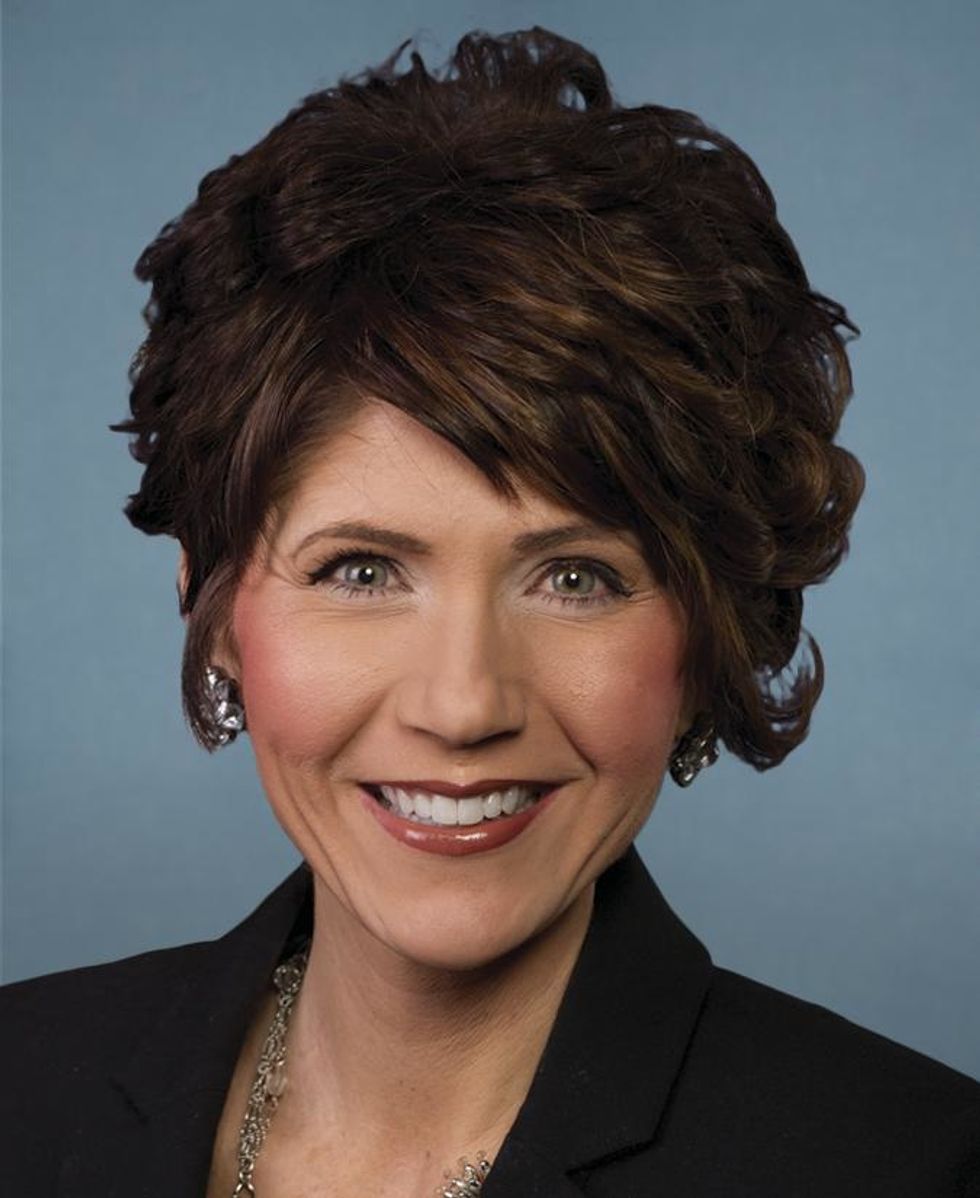 Congress.gov
Kristi Lynn Noem
South Dakota Governor
Republican
In a state that leans strongly conservative, Noem would become the first female governor of South Dakota if she wins.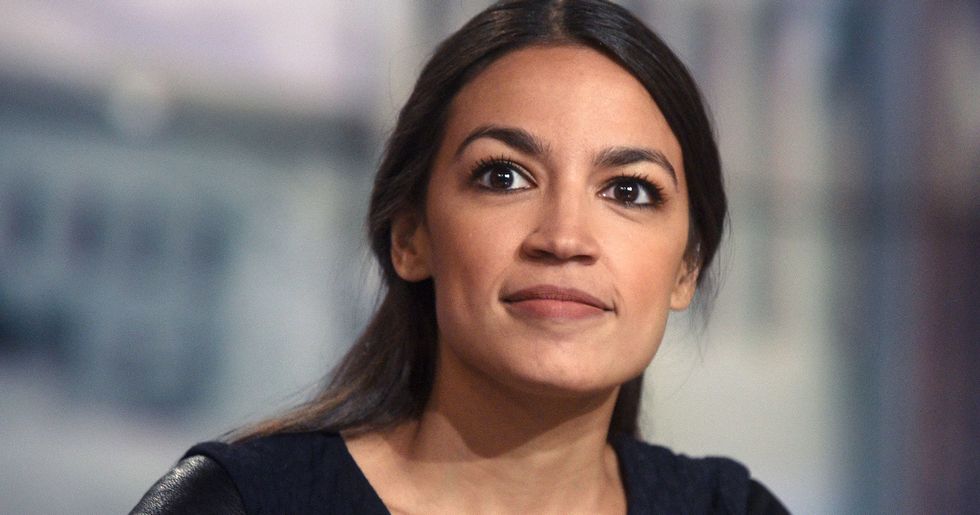 upmitter.com
Alexandria Ocasio-Cortez
N.Y. 14TH DISTRICT
Democrat
Likely to become the youngest woman ever elected to Congress, Ocasio-Cortez came on the scene like a gale force when she roundly defeated Joseph Crowley, the fourth-ranking House Democrat, in the primary. "I'm twenty-eight years old, and I was elected on this super-idealistic platform," Ocasio-Cortez, a Democratic Socialist, told the New Yorker. "Folks may want to take that away from me, but I won….I smoked this race. I didn't edge anybody out. I dominated. And I am going to own that."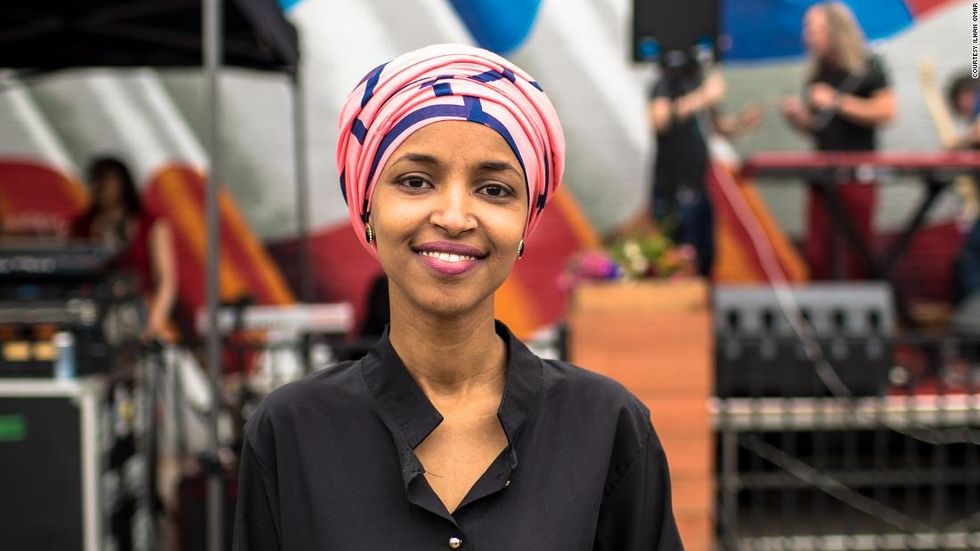 CNN.com
Ilhan Omar
MINN. 5th DISTRICT
Democrat
A former refugee, Ilhan Omar is poised to become be the first Somali-American to hold national office and to join Michigan's Rashida Tlaib as one of the first Muslim women in Congress. She advocates for "a politics of moral clarity and courage," including cancelling student debt, banning private prisons, increasing the number of refugees admitted to the U.S., and cutting funding for "perpetual war and military aggression."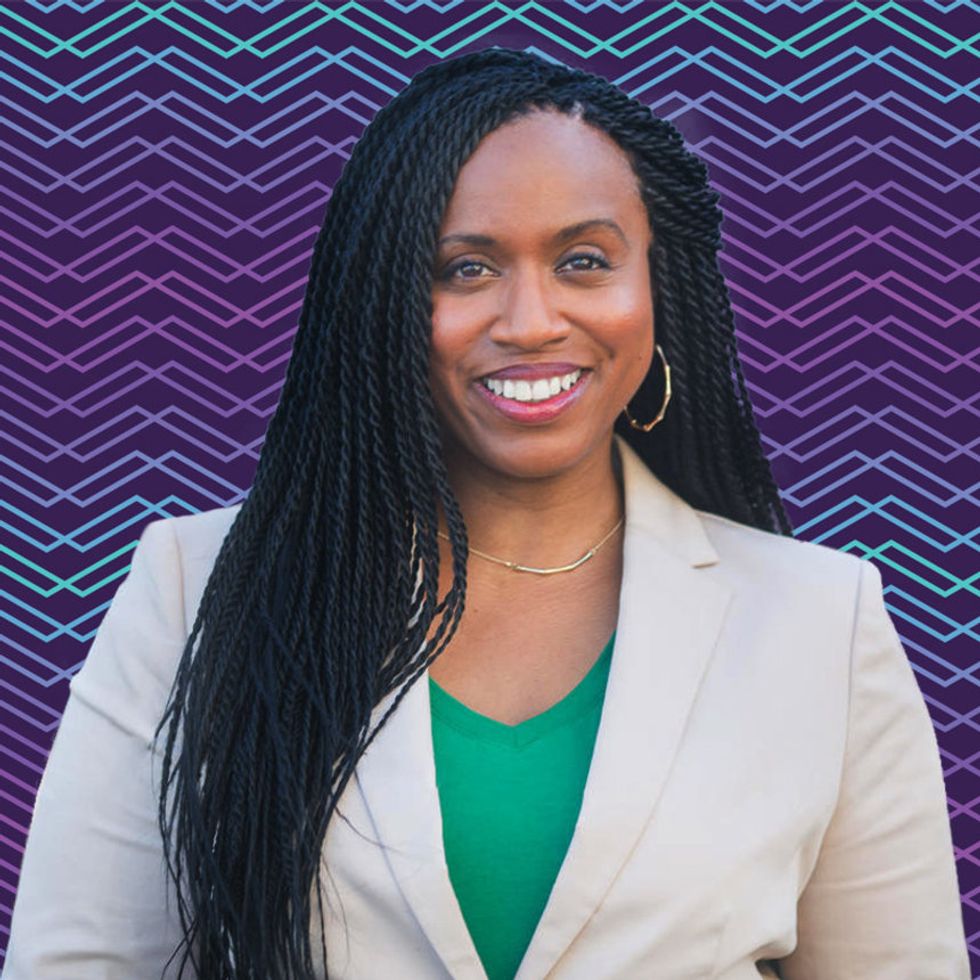 Essence.com
Ayanna Pressley
MASS. 7th DISTRICT
Democrat
It's a safe bet that Pressley will become one of the first African American women elected to the House from any state in New England in November. Ms. Pressley has propelled her force-of-nature candidacy with urgency, arguing that in the age of Trump, "change can't wait."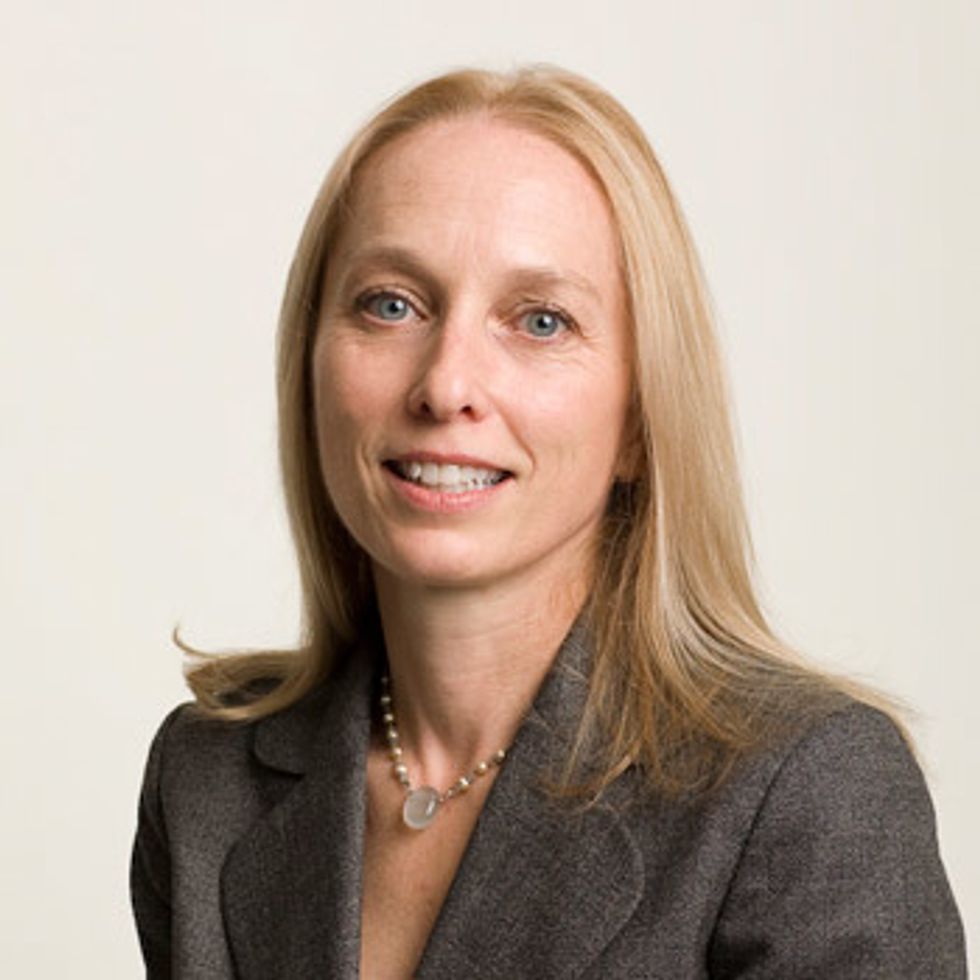 www.ballardspahr.com/
Mary Gay Scanlon
PA. 5TH DISTRICT
Democrat
Another candidate in the running to upend Pennsylvania's all-male delegation, Scanlon directs a national pro bono law practice that works on issues of pay equity and assistance for those fleeing violence and persecution. "I want to fight for Planned Parenthood and against the NRA," Scanlon says in her campaign video.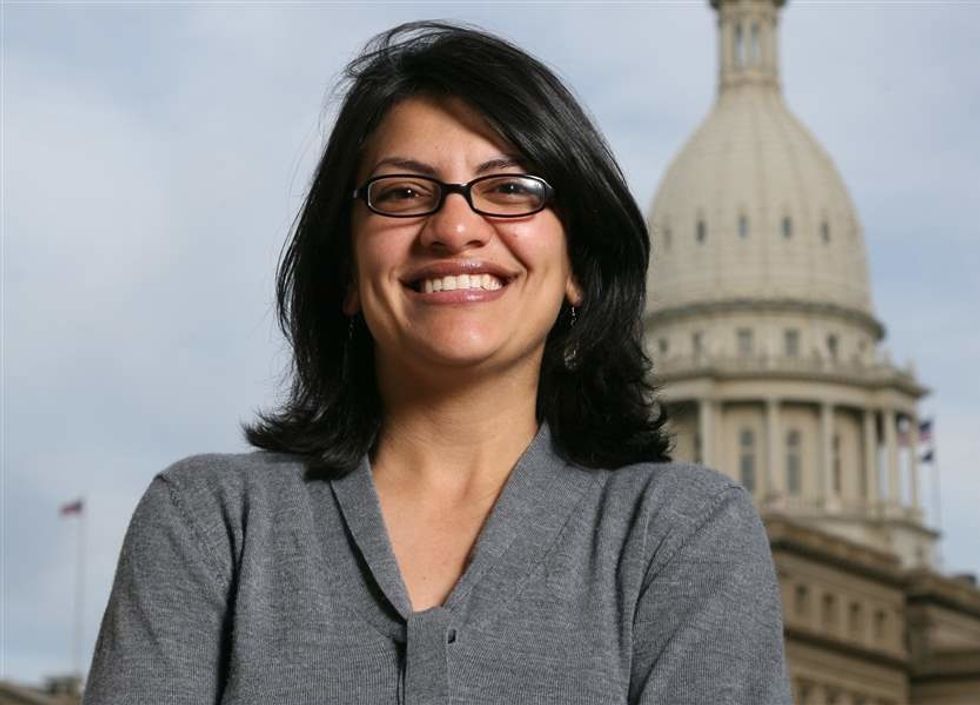 http://www.toledoblade.com/
Rashida Tlaib
MICH. 13TH DISTRICT
Democrat
Likely to become the first Muslim woman ever elected to Congress, and potentially joined by Minnesota's Ilhan Omar, Tlaib is a former Michigan state legislator, Detroit native and daughter of Palestinian immigrants. "I will fight back against every racist and oppressive structure that needs to be dismantled," Ms. Tlaib said after the primary race. "You deserve better than what we have today with our president."
What would our laws and policies look like if the legislature was truly representative of the population? Looks like we're about to find out.