So you decided to start exercising more often—whether that means going to the gym, jogging around your neighborhood, signing up for a spin class, committing to a weekly hike with your dog, or even venturing into the world CrossFitting. Maybe it's all of the above—there's really no reason to commit to one activity. That is until you start shopping for a new pair of sneakers.
These days, athletic companies have diversified their options to such a degree that you're almost forced to decide which type of exercise you plan to commit to before you've even had a chance to try something out. From short-distance running shoes to CrossFit trainers to Zumba dance shoes and Instagram-worthy walking shoes, you might think you need a new pair of sneakers for every movement you make.
Whatever happened to versatile all-around sneakers that just support you, no matter what you decide to do? In the age of sneaker abundance, they're not always easy to find. So we decided to narrow down your choices and—with the help of expert road-testers—rounded up the best multitasking sneakers for all your fitness needs.
Under $50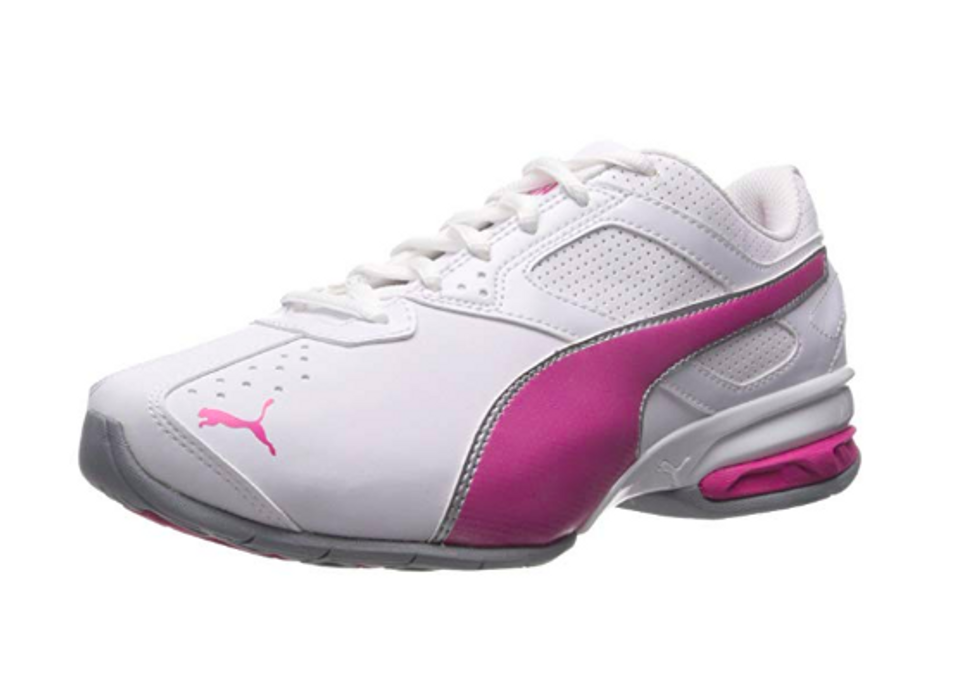 amazon.com
PUMA Women's Tazon 6 WN's FM Cross-Trainer Shoe, $46, amazon.com

On the outside, these sneakers look like any others. But on the inside, they're designed to fit like a glove. With a high-rebound EcoOrthoLite sockliner, your feet are cushioned and shock-protected from any type of movement whether you're running or kicking it in dance classes. Named as one of the top ten workout shoes for women by BestWomensWorkout, the rubber soles also feature hexagonal grooves which, according to the site, provides "great traction on many different floor surfaces." Did we mention they're under $50? Yeah, there's that.
Under $100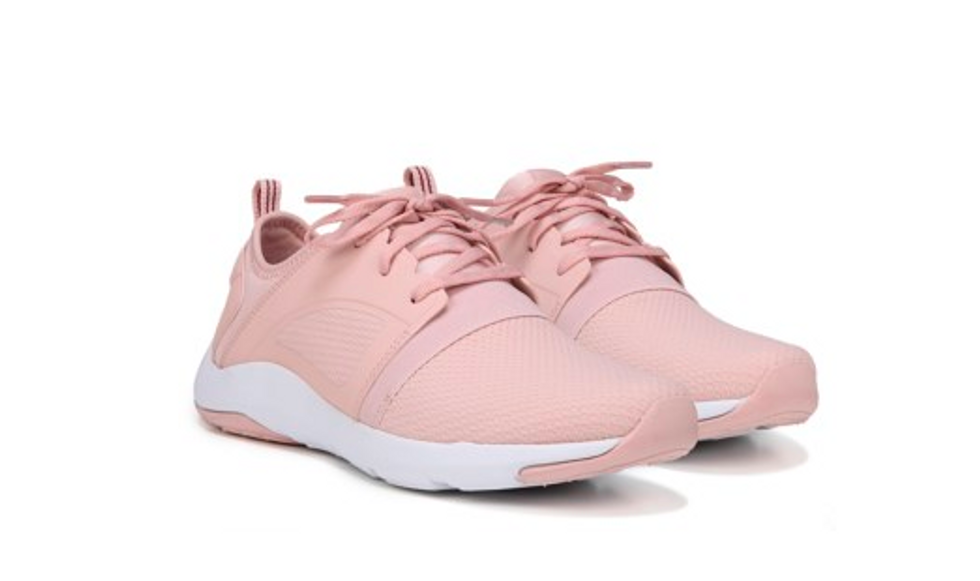 ryka.com
Ryka Eva NRG Training Shoe, $70, Ryka.com

Ryka's design might look more Instagram-worthy than the average workout sneaker, but they're deceptively sturdy for high-performance workouts. According to Self, which gives these kicks high marks, Ryka's designers construct shoes with women's workouts in mind. "Their whole philosophy is built around the idea that women tend to shift more weight to the outside edge of their feet during everyday activities," according to the magazine. To protect those areas of the foot, these lightweight shoes feature specialized insoles with arch support, plus midsoles with extra cushioning and rebound. Bonus: they're super-easy to slip on and off if you're switching from spin class to a last-minute yoga session.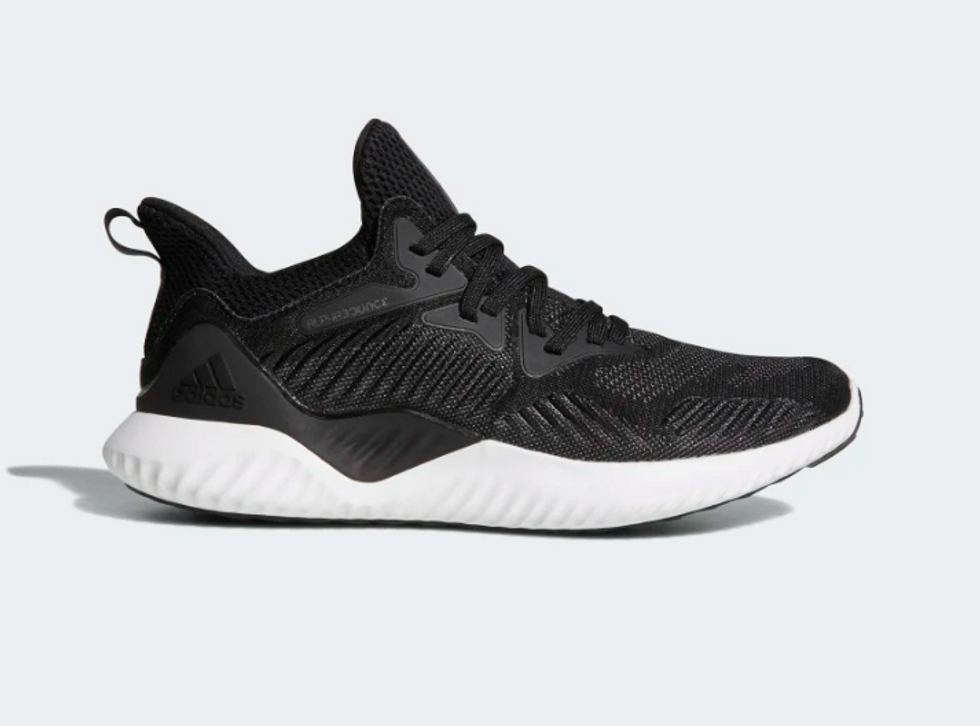 adidas.com
Adidas AlphaBOUNCE Beyond, $75, adidas.com

These sneakers are all about versatility. Their rubber outsoles have the kind of grip that withstands both grassy workouts in the park and mat classes at the gym, according to GearPatrol, which named them one of the best gym shoes of 2019. With extra attention paid to the interior cushioning, they're also snug and shock-absorbent when you want to switch to cardio on the treadmill. GearPatrol's editors "highly recommend these for classes like Barry's, as well as for your day-to-day gym trips."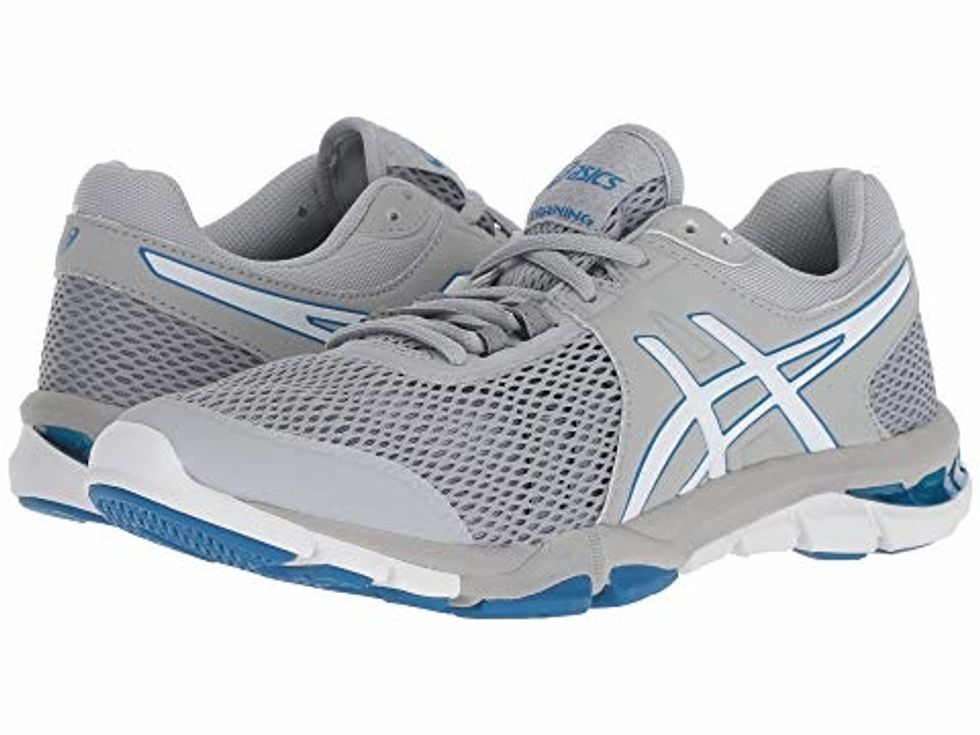 zappos.com
Asics Gel-260 TR, $67.99, zappos.com

Welcome to the future of workout-wear. In addition to breathable netting and rubberized soles, these kicks contain gel inserts to cushion and protect the heel and forefoot from shock. When Shape's road-tester took them for a spin on the elliptical machine, she noted, "I barely felt the pedals, so I could go for an hour on the elliptical without my feet getting numb." They proved worthy of dance class too, with a grip that never slipped on the studio floor and ankle padding that "supports the heel, even during quick Zumba steps." What's more, the shoe's technology is designed to adapt to the wearer's anatomy for enhanced weight distribution and support.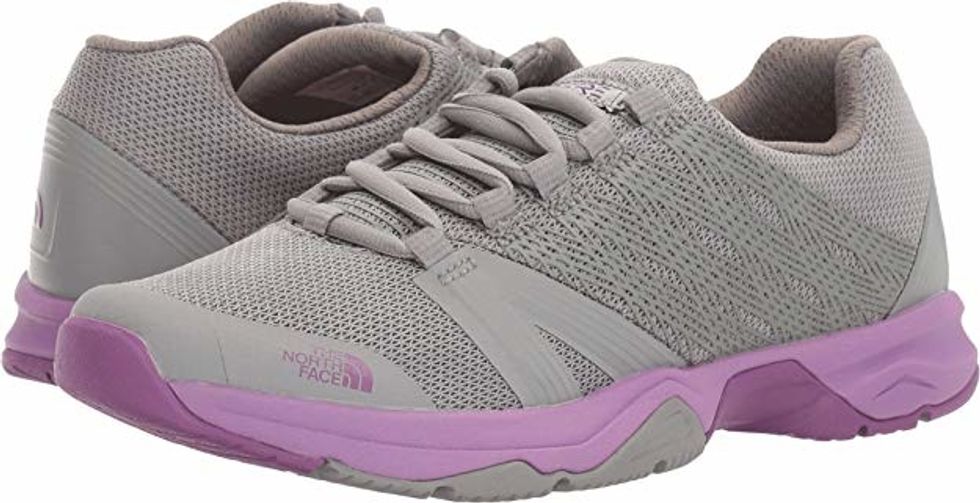 amazon.com
The North Face Litewave Ampere II, $95, amazon.com

Ever dreamed of a gym sneaker that could double as a hiking shoe? The North Face has you covered. Whether you're getting your cardio on a trail or in a boot camp class, this lightweight sneaker has an outsole designed to support all types of terrains and movements. "Without adding extra weight, the lateral webbing and a 3D-printed panel in the middle add tons of support whether you're moving forward and back or side to side, and a wider toebox gives you extra room to stabilize yourself," writes Women's Health scribe Ashley Mateo, who named this shoe one of the best cross-trainers on the market.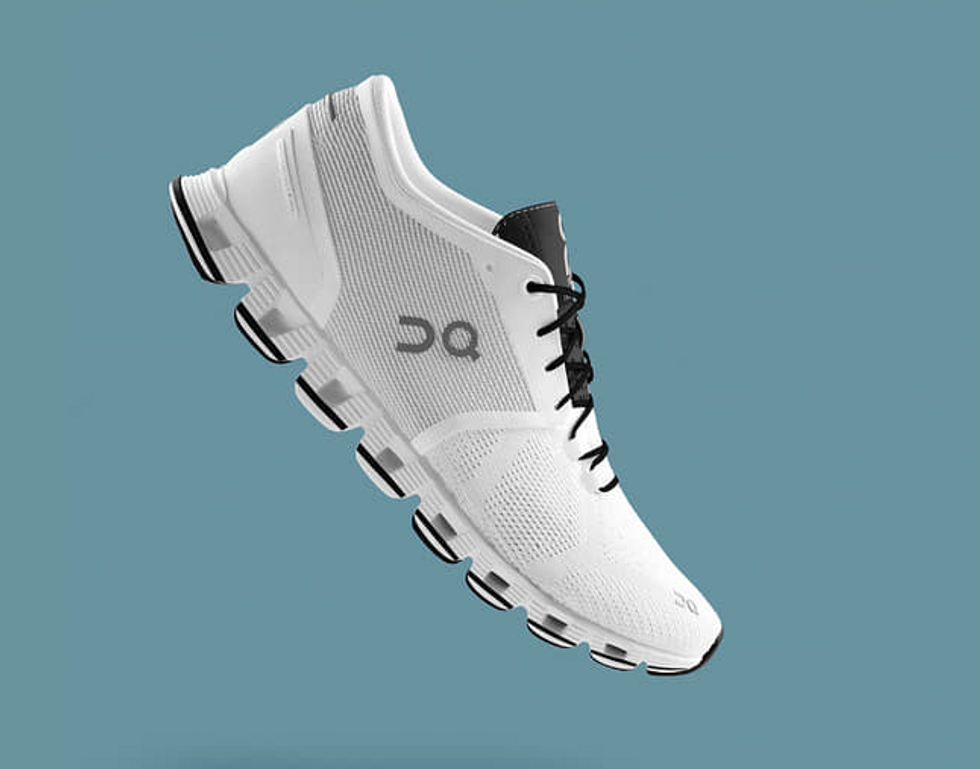 on-running.com
On Cloud X, $139.99, on-running.com
It may bill itself as a running sneaker, but On Cloud X is way more than that. The soles are uniquely designed using Zero-Gravity foam and grooved grip that allows you "to move in all directions flawlessly," according to the brand. That's not just their own hype. Personal trainer Amy Eisinger, writing for Self, described the lightweight shoes, with their flexibility, grip and added bounce, as "perfect for versatile workouts."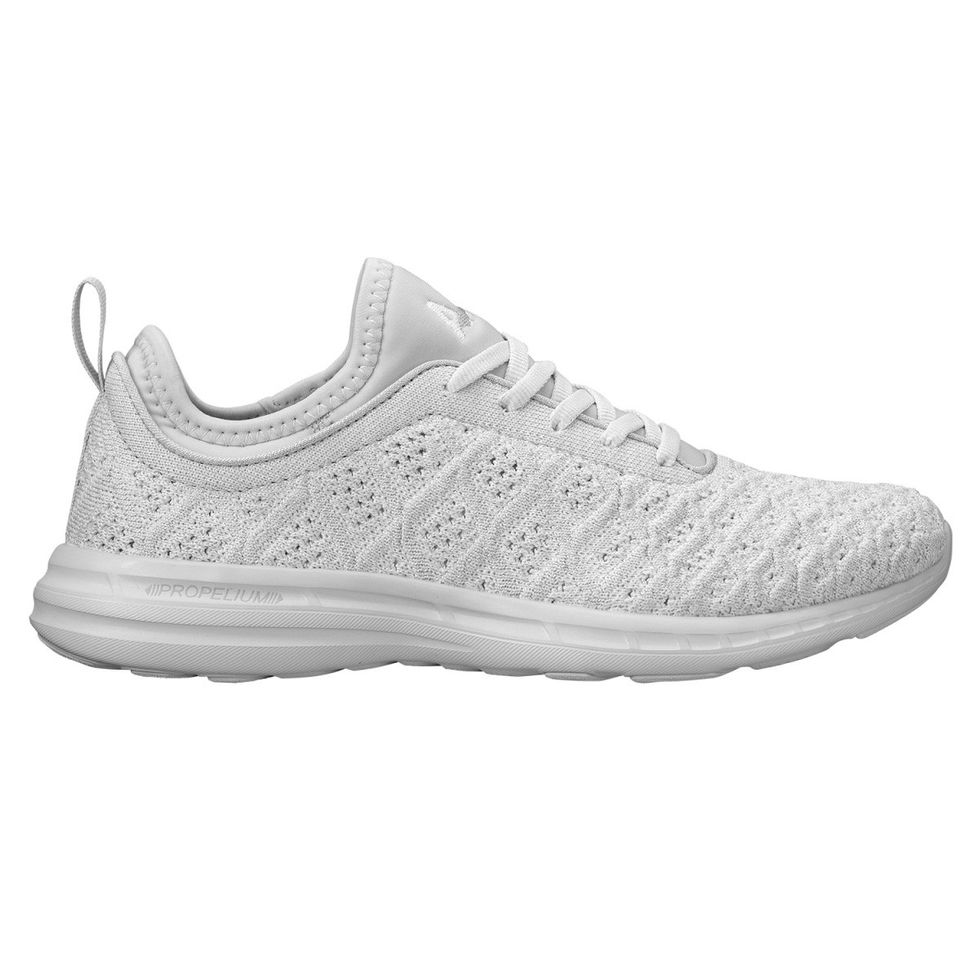 athleticpropulsionlabs.com
Women's TechLoom Phantom, $165, athleticpropulsionlabs.com
Low-key enough to pair with jeans, technologically-advanced enough to wear during your next workout, Techloom Phantoms are an all-around staples (and they come in a variety of styles and colors too!). Personal trainer Emily Abate gave them the seal of approval in New York Magazine, calling them her go-tos when she's packing for a weekend away. "Mileage-wise, they've got enough cushion for me to tackle any run under ten miles," she writes. "They're lightweight, fashionable, and good for everything from walking around a new city and seeing the sights to taking a random workout class."
So the next time you shop for sneakers, you don't have to decide what kind of workout you plan to do before you make your purchase. There are plenty of options that will cater to your exercise whims, whatever they may be.