​YogaClub Has The Affordable High Quality Leggings Of Your Dreams
These three women are chasing their own version of happiness and fitness goals, but the one thing that ties them together is YogaClub. This athleisure subscription service uses the answers to your style quiz to curate hand-picked workout outfits for you. You get 3 pieces a month - a top, sports bra, and leggings - from designer name brands like Free People, Beyond Yoga, and Vie Active for 60% off the retail price!
Each girl's lifestyle is wildly different, but YogaClub plays a key role in their daily routine. Read on for a sneak peek into Jasmine, Sammi, and Olivia's day-to-day lives.
8:00 AM
Jasmine: That sunrise Ashtanga yoga class was life-changing! Writing down those backbend variations for the class I'm teaching later today.
Sammi: Made myself healthy oatmeal this morning instead of my usual sugary cereal. I'm wearing my first ever YogaClub outfit - flowy coral top, strappy black sports bra, and stretchy floral leggings that don't give me a muffin top!
Olivia: ZzzzzzzzZZZZz

11:00 AM
Jasmine: We have a marketing meeting today on how to advertise the studio around town. I'm wearing my comfy and breathable Beyond Yoga leggings that stay up all day and aren't see-through, so I don't have to worry at work.
Sammi: Heading to my first ever pilates class now... I've done a couple of videos online, but I'm scared about doing it in person since I can't pause. What if I do everything wrong?
Olivia:Zzzzzz--- oops! Just woke up, definitely missed the 10am spin class I aggressively signed up for. Oh well, I'll take the stairs later to get my steps in (maybe).
2:00 PM
Jasmine: Great meeting! Heading straight into my class now.
Sammi: I went straight to the back row of my class, but the teacher called on me to ask where my Glyder leggings were from! And the class wasn't as hard as I thought - I'll definitely go again next week.
Olivia: Finally out of the house running my overdue errands. Just wearing my YogaClub outfit makes me feel like I worked out this morning, even though I'm really just going to the post office.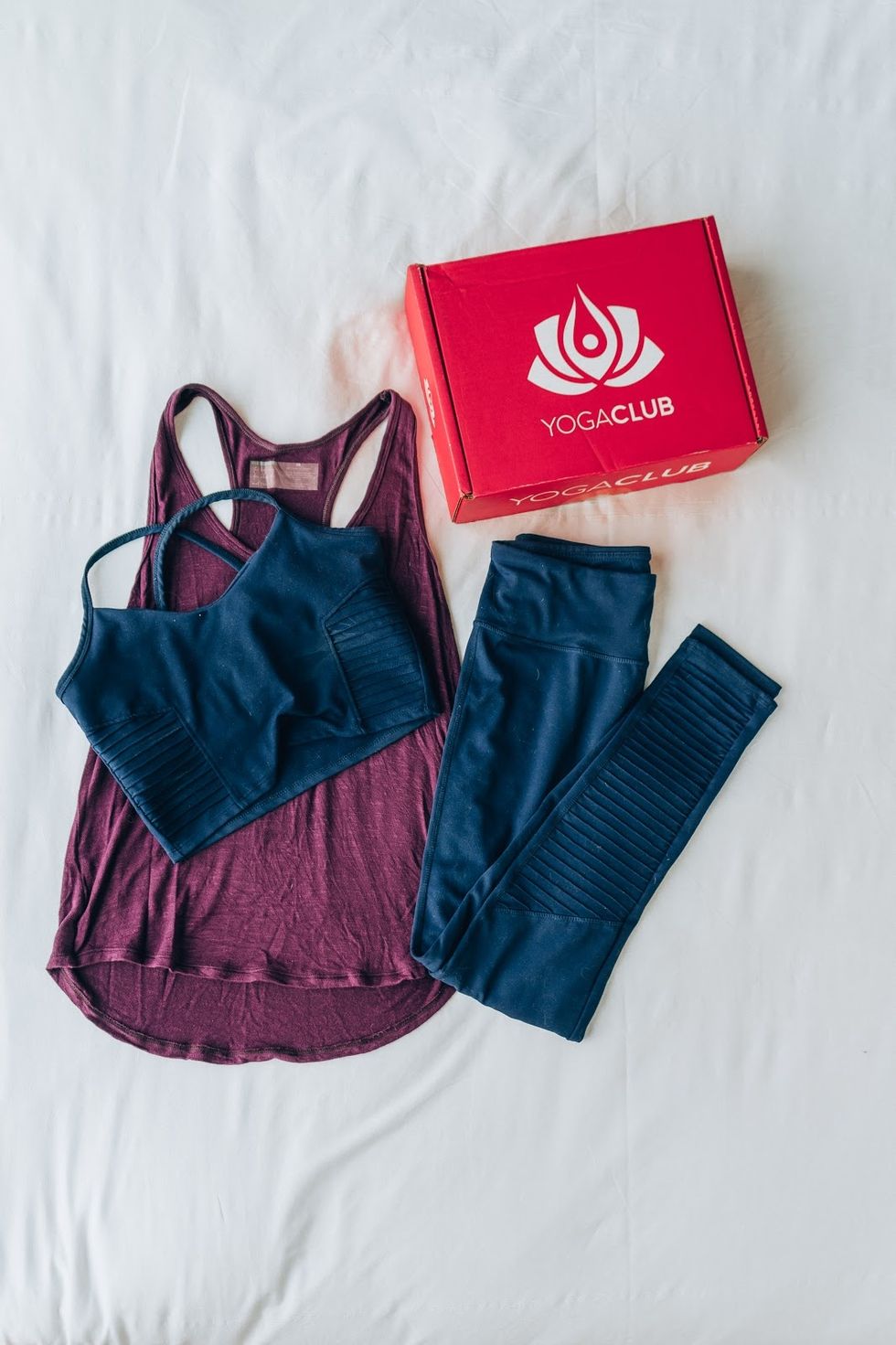 5:00PM
Jasmine: One of my students approached me and asked for advice on becoming a yoga teacher! That's one of the best feelings ever for me. And obviously, I recommended YogaClub to her for new outfits.
Sammi: Going to happy hour with my friend. I didn't feel like changing so I'm wearing the same floral outfit - love how versatile athleisure is.
Olivia: I took the stairs up to my 6th floor apartment! Rewarding myself with pad thai take-out and a Netflix binge.
9:00 PM
Jasmine: Preparing my outfit for tomorrow. I'm feeling on top of the world, so it's a day for my ruby red Manduka leggings! They came with a cross back sports bra and I always get compliments from my students on this set.
Sammi: My friend agreed to come with me to class next time! I gave her my YogaClub referral discount too, so we can both look trendy in our downward dogs.
Olivia: Felt a little guilty after my pad thai, so doing squats whenever the theme song plays. It's all about balance, right?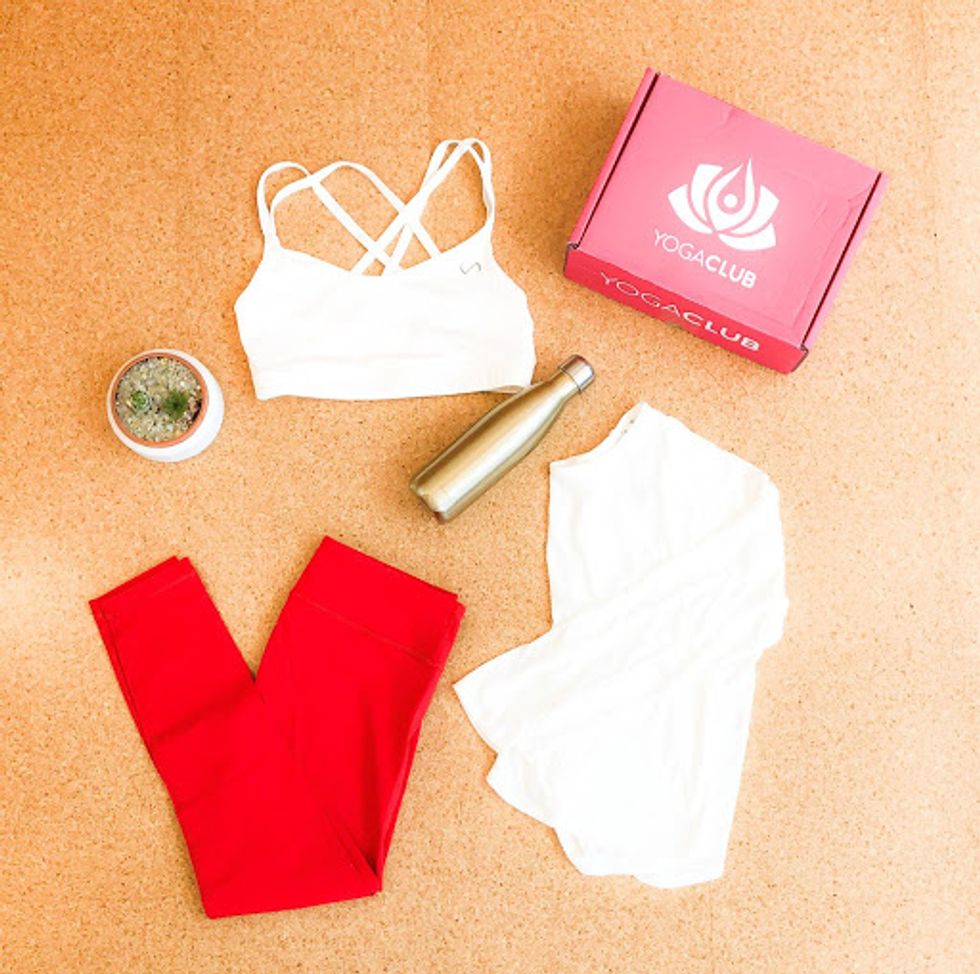 No matter what kind of lifestyle you have, YogaClub has the perfect blend of comfy, trendy, and functional outfits for you. For $79 a month, you can get that extra spark of motivation you need to hit the mat, the gym, or wherever life takes you.

UPDATE: YogaClub + TrueSelf are extending a special offer to new members: $10 off your membership price for life. Follow this link to get your box for only $69!