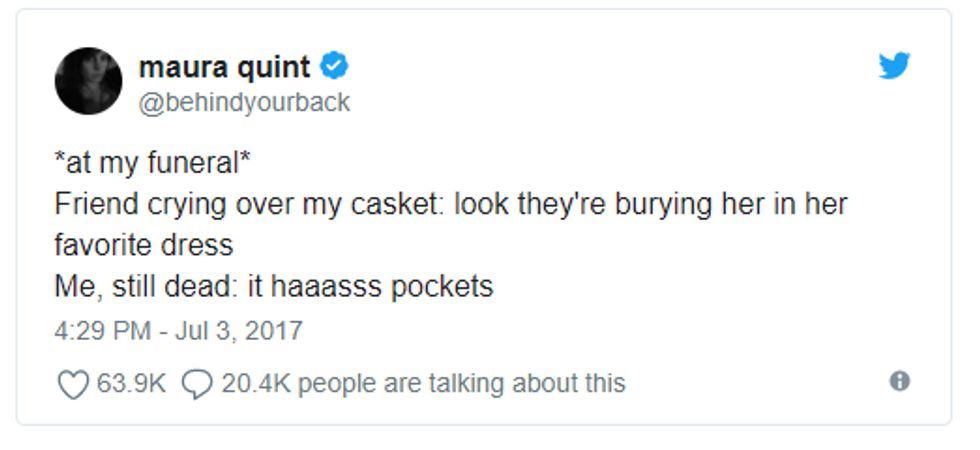 You can pry our pocketed dresses out of our cold, dead hands @behindyourback
Why don't women's clothes ever have pockets that actually hold stuff? I'm talking pockets that do the "pocketing" and not just add pointless detail to the outfit. We want clothes that are just as functional as they are fashionable, and this summer it's all about dresses with pockets. We've scoured the internet (okay, maybe not the internet, just our favorite brands) to find these on-trend dresses that have pockets for all your summer essentials.
Power to the pocket!