Here's some alarming news: On September 22nd, there will only be 100 days left in 2022.

Every year I say it, and every year it feels more and more true: how did the year go by so fast? It can be tempting to call the year a wash and retreat into your depression hole for the rest of fall and winter. Trust me, I've been there, and I've done that.
---
But consider this: 100 days isn't that long. And it's less nebulous than a year. It's the perfect amount of time to make some big goals and actually stick to them. It's the final sprint. And this final push could define your year. There's still hope for 2022 yet! You can change your life in these next 100 days just by taking stock and making plans. It's easier than it sounds.
The year ending might be arbitrary, but it does make you take stock. How has the year gone so far? And how can you make sure you're living according to your values? Maybe say yes to plans with friends instead of hibernating until spring. And maybe you should get your life in order, too.
Here are 10 things to do in these last 100 days that are guaranteed to make you feel good about 2022 and excited for 2023:
All products featured are independently selected by our editors. Things you buy through our links may earn us a commission.
Get your shit together
Oh, if only it were that simple. But we can try. My first step when my life feels chaotic is to simplify everything and make a plan. First, I write down everything I need to do — deadlines, holidays, and family obligations. Then I write down everything I want to do — social plans, bucket list items, and even places I want to shop. Then I put them on a calendar. It's easier to make a plan for your time when you can see it. Suddenly, the next 100 days feel less nebulous and more exciting. Shop this calendar for a clear, easy way to manage the next 100 days.
Give your home a deep clean
Getting down to the nitty-gritty might not be fun, but it will make you feel a whole lot more put together. You've heard of spring cleaning? Yeah, well, you don't want to leave deep cleaning for just once a year. But if you're dreading giving your skirting boards a good scrub and you don't know where to start with your rug — I understand.
This Black and Decker 6-in-1 steam cleaner comes with multiple attachments to make every surface in your home sparkle. Make your floors look brand new, rediscover the original color of your rug, and even use it on your clothes. Nothing like a fresh apartment to put you on the right track for the rest of the year.
@clararpeirce

2 hours in 20 seconds #sundayreset #sundayroutine #apartmenttherapy
While you're at it, reorganize

While you're wiping down even the most obscure surfaces of your home, don't be embarrassed if you realize you've just been throwing items into drawers for far too long. No wonder you can never find anything! The first step: declutter. Throw out expired makeup, unworn clothes, and hole-ridden socks.
With all your extraneous items gone, organize the things you want to keep. This sleek Amazon organizer has been a godsend to help me organize my skincare products. Slot it into the smallest spaces, from tiny bathrooms to minuscule kitchens, for an easy organizational solution that will instantly elevate your space.
Upgrade your decor and become a plant parent
Now that your space is clean and tidy, liven it up a bit — literally. Get a plant! Fall is coming. Days are shorter, darker, and gloomier. And leaves are already falling off trees. But it can be spring forever in your gorgeous home. Adding some greenery makes your apartment a brighter, healthier, and happier place to come home to. Come December, you'll thank me. Whether you're the type who prefers a sleek, stylish olive tree or a full-blown Montserrat, being a plant parent is the best decision you will make all year. Browse all the choices on my one-stop-shop for any plant needs: Bloombox.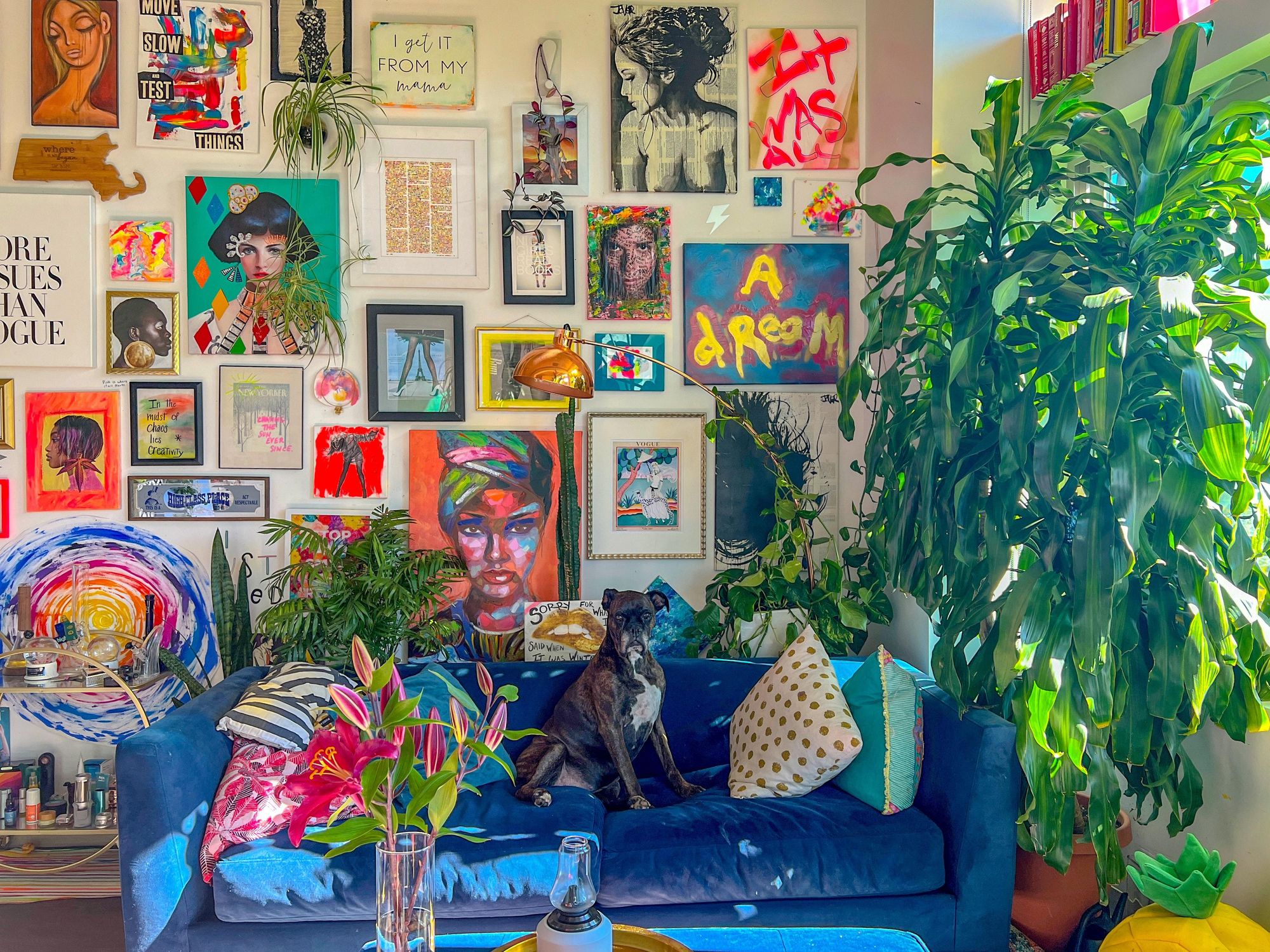 Get a plant from Bloombox Club today!Photo by Steph Wilson on Unsplash
Get a Happy Lamp
I don't need to tell you about seasonal depression — you're probably already starting to feel it. Less sun means less Vitamin D and less serotonin. Cue: happy lamps. These magic miracles are the cure to your SADs. They also help align your circadian rhythms for those mornings you can't get out of bed. Get up earlier, feel better, and make the most out of these last 100 days.
Read a Book
Let's face it — you probably haven't been on your literary grind as much as you want to. My screentime is a testament to my own pile of unread books holding my bedside table hostage. In these last 100 days, fall in love with reading again. Need some books to spark your reading journey and get you back on track for your reading goal? Don't trust BookTok, read our editor's favorites.
Our curated list of picks includes The Guest List by Lucy Foley and the Taylor Jenkins Reid tryptic: The Seven Husbands of Evelyn Hugo, Daisy Jones & the Six, and Malibu Rising.
Start Holiday Shopping
To really set yourself up for a less chaotic 100 days, get ahead of your holiday shopping. You'll thank me later. Start planning your gifts, your travel, and your holiday outfits now. Set up a savings account just for your holiday budget and start putting a little money in it every week. And install a personal finance app like Cleo to track your spending. By the time the holidays come, your bank account won't be distressingly lean.
In some cases, you can even start shopping now. As stores clear out summer inventory, see what you can snag on sale. And, as some stores start to get a jump on gift sets, snag the ones you know you want before they sell out. Might I suggest a quick trip to Sephora? Resist the temptation to browse through the aisles and instead head straight to their new holiday gift sets. For more personal gifts, try the artisanal selections from The Little Market. They run the gamut from cute to kitschy and have something for everyone. Your friends will appreciate it and so will you in the future.
Take a Trip
The holidays are full of travel — but not all of it is fun. Thanksgiving and Christmas are nightmares to spend at the airport — I'm already dreading the long waits… and you better believe I'm only packing a carry-on. I will not take any chances with lost luggage this holiday season. But your obligatory holiday pilgrimage homes don't have to be the only trips you take this fall-winter season.
Southwest is having a BLOWOUT sale this season, making travel super affordable if you book now. One-way flights are as low as $59! This deal ends on October 3, 2022, so act fast to get an affordable, exciting trip on your calendar! And once you get to your dream destination, check out the Hilton Honors rewards program to travel bougie on a budget. You'll get access to discounted (or even free!) nights and earn points for future travel. Sign up now to start reaping those rewards. Your hotel robe and slippers await.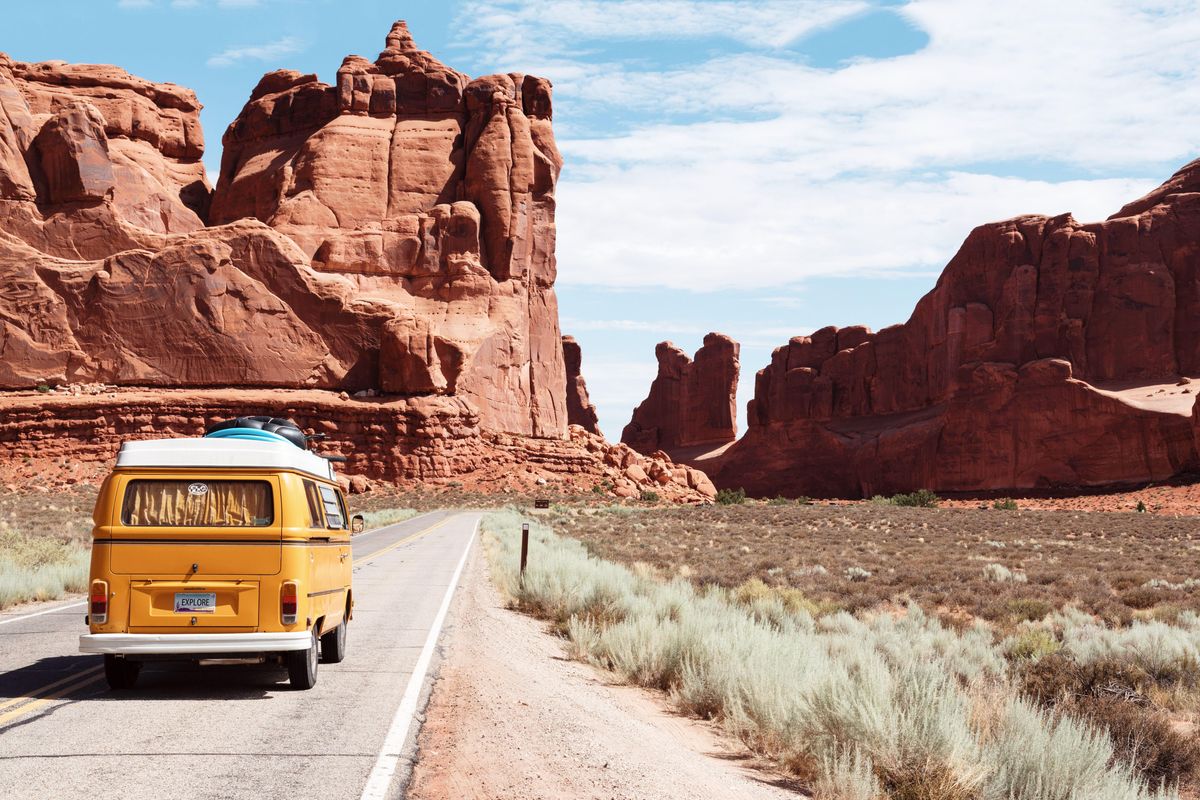 The world awaits — and it's affordable!Photo by Dino Reichmuth on Unsplash
Make progress on one of your resolutions
Get out that list of resolutions you made for the new year. I know we were all different people in January 2022, but look back at that hopeful, ambitious version of yourself and channel some of their energy in the last 100 days. Maybe you've ticked off a few goals. Good for you! Maybe you've fallen short. Don't fret! There's still time to
For me, I'm finally going on all those hikes (and using it as an excuse to buy more Outdoor Voices and Girlfriend Collective gear), and then I'm working on curbing my soda addiction by switching out my Diet Cokes with OLIPOP and Health-Ade. It's a process. Whatever your resolutions were in January, all it takes is a little motivation to get back on track.
Plan for next year
I'm a sucker for a vision board. I make one for anything and everything. And I'm already banking images for my 2023 vision board. I won't reveal everything, but I've been pinning Caraway Home cookware for months, and this might be the year I actually buy a set … and subsequently start cooking at home way more.
Want to finally prioritize health? Get a sense of what's actually going on inside with a test from Check My Body Health. Trying to get those 10k steps a day in? Do it in Bala Bangles. And finally, addressing your Starbucks addiction to making coffee at home? Make it easy and delicious with Cometeer Coffee.
For me, planning ahead is about more than just an aesthetically pleasing mood board. It's more than even a resolutions list. It's about taking stock of my values and seeing what parts of my life I can better align with my larger goals. And starting this thinking early makes it easier to set aside money to invest in my future self — or even to start making some of those changes today.