January's almost over, which means, before long, it'll be time to shed our massive puffer jackets and start fully embracing our fashionable side.
But it's a new decade, meaning it's time to usher in a new batch of fashion trends, from the runway to your day-to-day. Here are just eight trends you'll be spotting everywhere this year, and they're totally wearable for you, too.
No More Skinny Jeans
Skinny jeans and jeggings first emerged in the late aughts and dominated the denim world throughout the 2010s. As the 2020s progress, slim-fitting straight leg jeans will replace skinnies as the go-to jeans for women, and mom jeans are still having their moment. We'll also see a resurgence in flared jeans.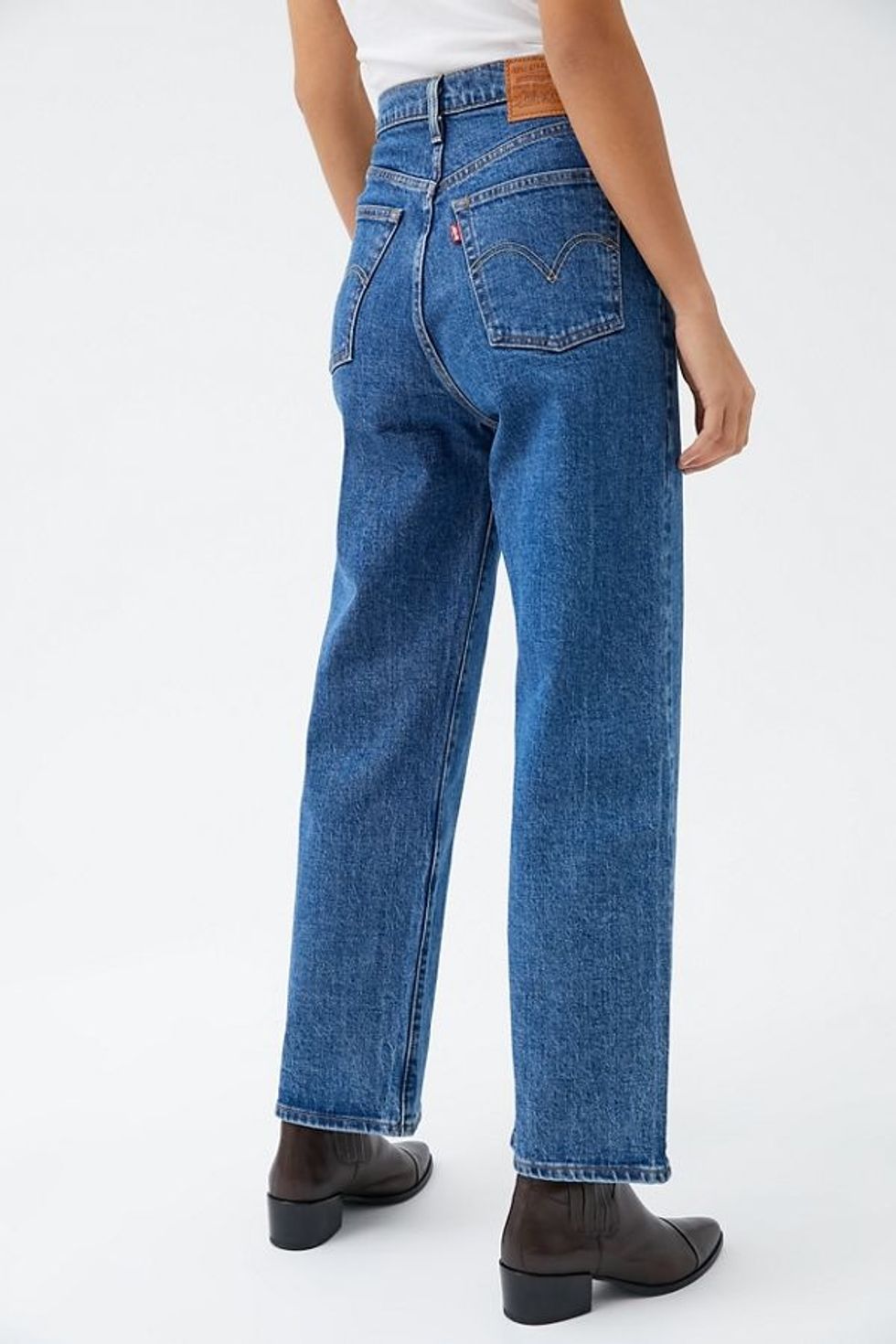 Levi's Ribcage Straight Ankle Jeans, $98

Vest in Show
Once it's warm enough to let your arms be free, vests are the next move for outerwear. And we're not talking finance bro Patagonia fleeces; we mean business-inspired vests dressed down for your daily wardrobe.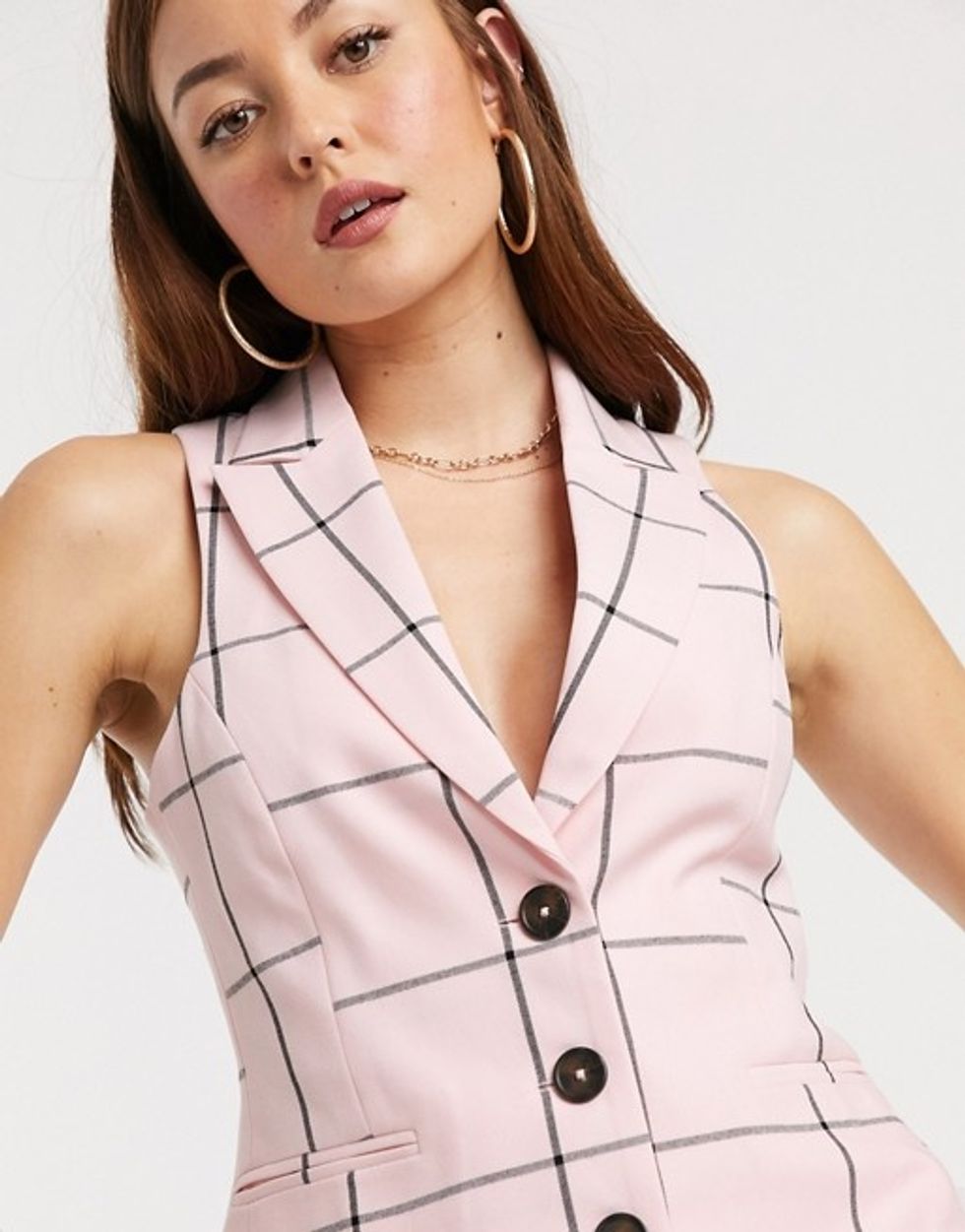 ASOS Design Suit Vest in Pink Grid, $56
Highlight It Up
Neon is the new black. From day-glo chartreuse to fluorescent pinks and orange, bold highlighter colors are expected to make a big splash in 2020.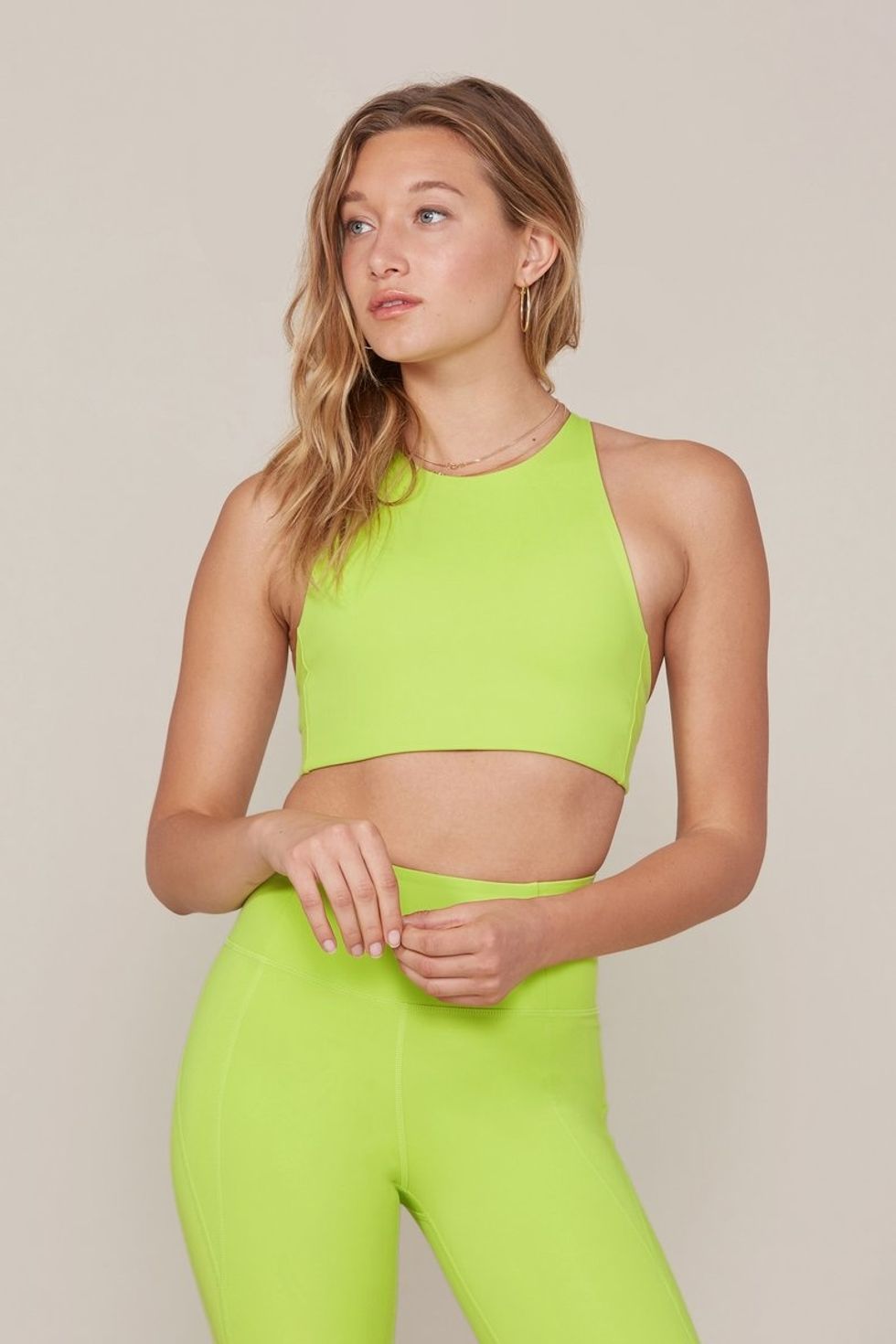 Girlfriend Collective Topanga Bra in Lime, $38
More Frills, Please
Who said formal wear was for fancy events only? Tiered frills, billowy gowns, and poofy skirts are good to go for everyday in 2020.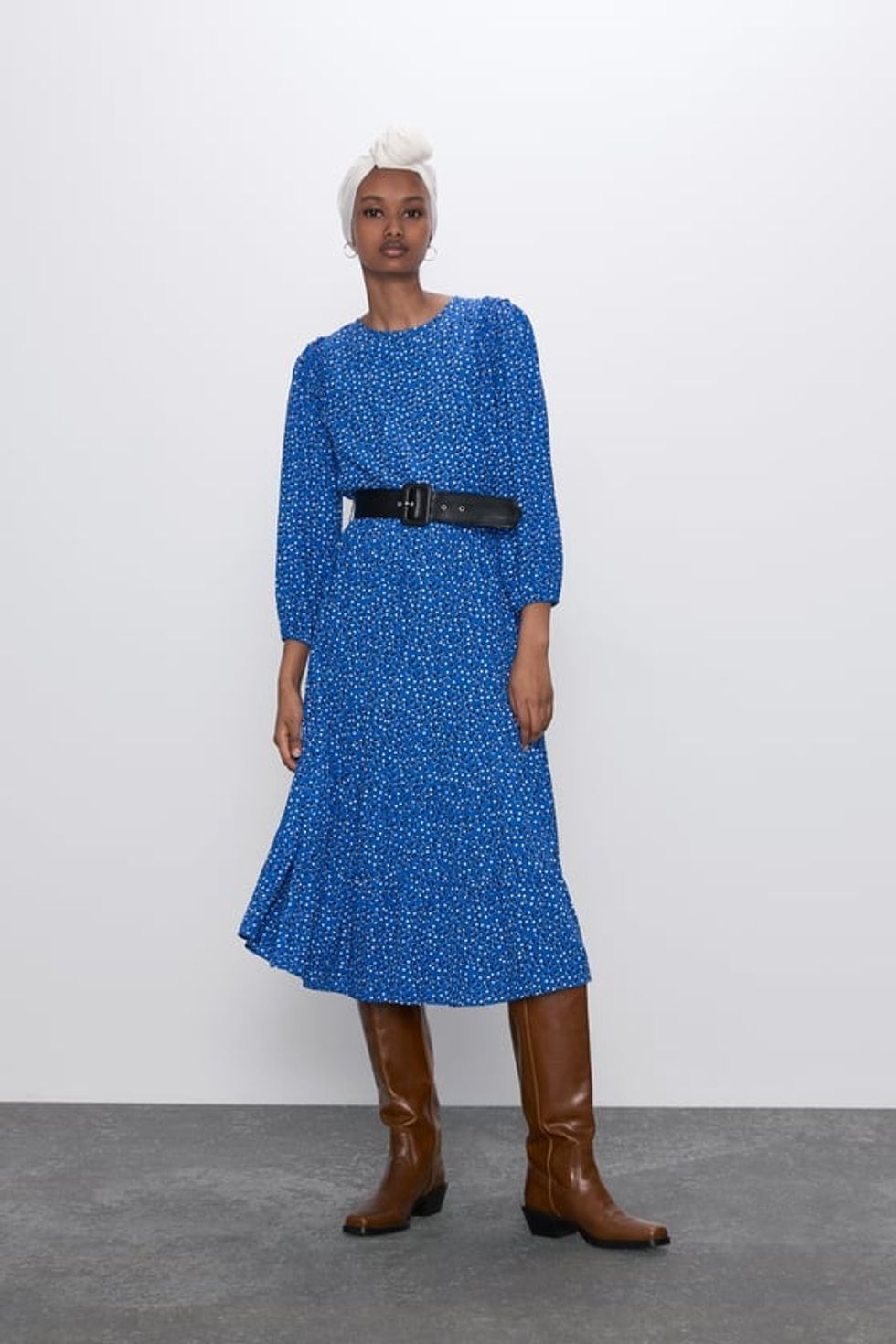 Zara Printed Midi Dress, $69.90

Cool Crochet
One of the decade's grooviest trends will come by way of crochet. From bags to cardigans and Coachella-ready halters, crochet pieces in both solids and fun patterns are your next go-to statements.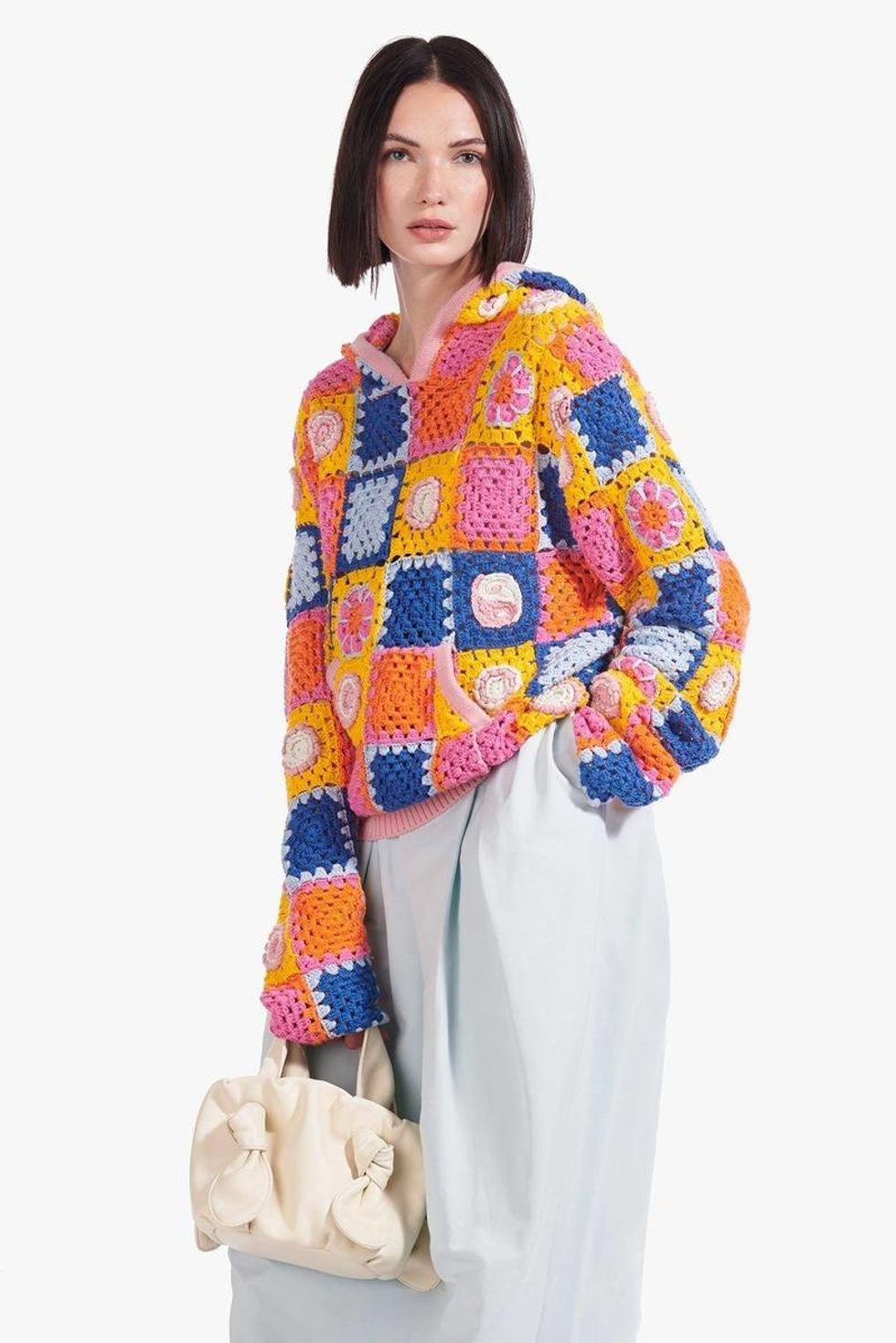 Midi Me
Modest midi skirts and dresses were a major hit last year, and they're not dying anytime soon. But rather than just that one leopard print one everyone and their mother sported last summer, 2020 will welcome shin-grazing hemlines in all materials and patterns. From denim to ditzy florals and flowy chiffon, it's a great way to stay workplace appropriate during the scorching summer.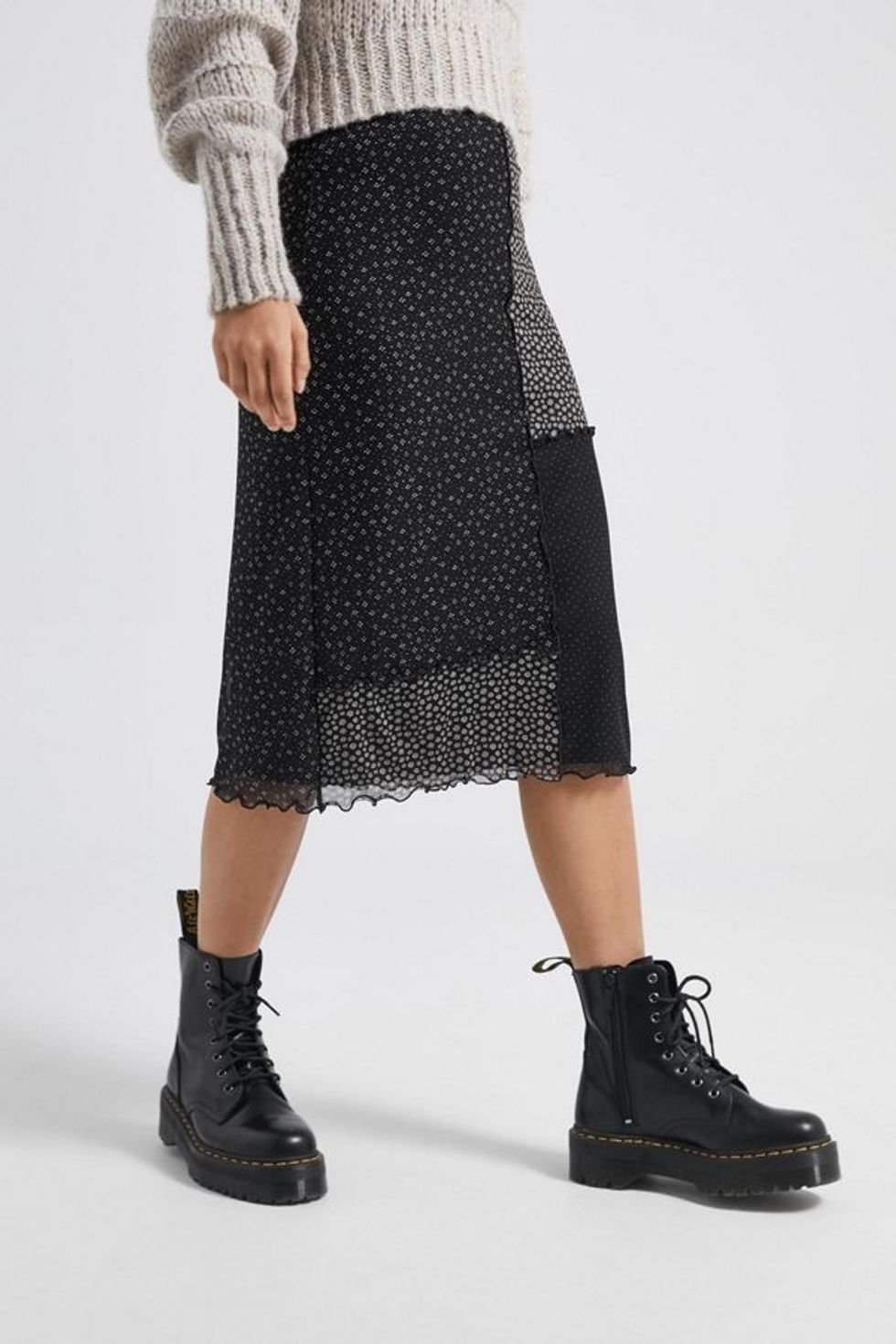 Urban Outfitters '90s Patchwork Mesh Midi Skirt, $59
Love for Leather
Leather has long been in our wardrobes with black moto jackets and platform Doc Marten boots, but new ways to wear leather are coming in hot in 2020. With sleek, blazer-cut jackets, button-up dresses and more, leather will be on all parts of our body in all colors this year.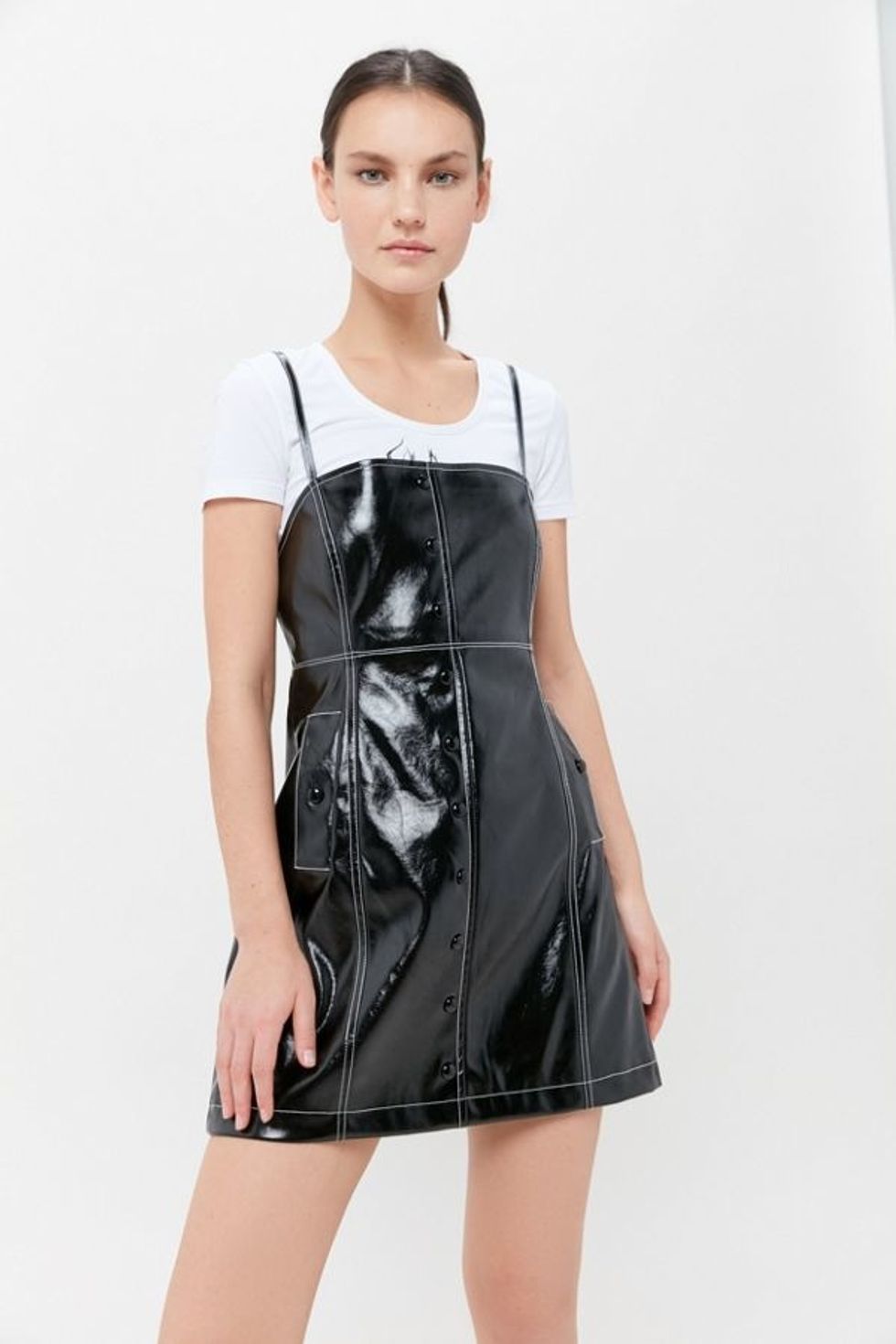 Urban Outfitters Bergamo Faux Leather Mini Dress, $89
The New Suit
Suitlike blazers are already everywhere in women's wardrobes, but in 2020, that trend will be taken even further. This year, matching suit jackets with mini skirts and shorts will take your office look to the next level. Coco Chanel would be proud.