by: Melissa A. Kay
Ah brunch. The meal everyone looks forward to from the moment they leave work on Friday for the weekend (if not sooner). There's just something about this meal that's better than breakfast and more likable than lunch. Sure, any good meal is a moment to savor, but brunch always seems to knock it out of the park.
But what makes brunch so fantastic? I know why I love the meal above all else, but in case you're looking for a few great reasons to behold brunch more than ever before, these brunch benefits will make your mouth water!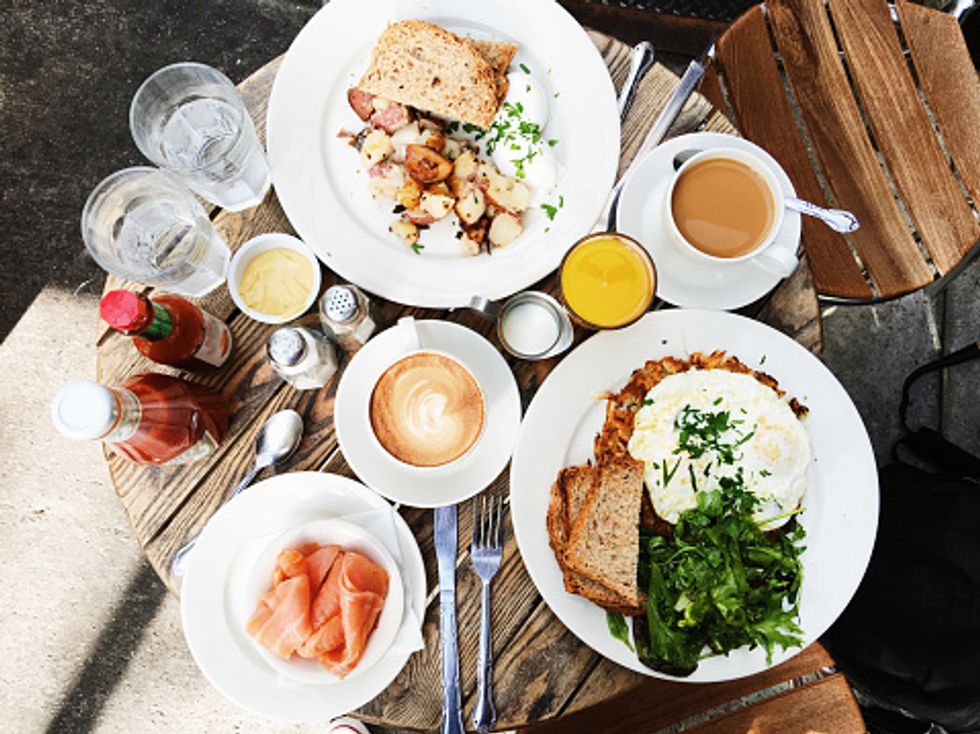 The variety
From sweet to savory and everything in between, brunch menus serve up something for everyone. You may feel like a fruit salad and waffles or a burger and fries and you'll surely find what you're craving or at least something close to it.
Go light with a chopped salad or do it up big time with steak and eggs. Share appetizers with the crew or get a giant bowl of pasta all for yourself. Brunch provides the best meal offerings thanks to the variety most restaurants serve. No matter what tempts you, it's sure to hit the spot.
The cocktails
Brunch will likely be the first meal you consume that day, but unlike a weekday breakfast, it's totally acceptable, if not suggested that you enjoy an "adult" beverage with your meal. Perhaps you prefer a light and zippy mimosa or you're more into spice and flavor with a zesty Bloody Mary. Maybe you're a wine drinker or a beer guzzler. Whatever your beverage of choice, brunch is the time to toss one back.

And these days, restaurants are catering to the mixology craze, coming up with creative brunch cocktails too delicious to skip. Without cocktails, brunch is not nearly as fun. Cheers to screwdrivers and sausages!
The time of day
Brunch is served at the perfect time of day. You don't have to get up too early and you won't have to wait all day to enjoy. Some of us like to be the first out for the day with an 11AM reservation, while others sleep in and head out for pancakes and omelets at 2:30PM. Whatever your preference, the kitchen is open and your table is waiting.
If you're an early riser, you can get in some exercise and do a few chores or errands before the main meal, and even if you've dined with the late shift, there is still plenty of afternoon left to enjoy the day. The sun is shining, people are smiling, and everyone's got a satisfied belly.
The company
Brunch is the perfect occasion to catch up with old (or new) friends, have a family day, or go on a date. The relaxed atmosphere and easy-to-meet time makes getting together with others easy breezy. If you've got kids, bring 'em! If you're running late, the rest of the crew will have another round of Bellinis.
Brunch is never too formal or stuffy, yet it can be elegant and charming depending upon your chosen restaurant. It makes for the perfect meeting spot for all sorts of occasions and relationships. As long as you're enjoying the meal with good company, brunch is a success!
The deals
Going out for brunch can be far more economical than dining out for dinner. Lots of restaurants offer special pre-fixe deals, include drinks with the purchase entrees, and they give you a lot of tasty food for the price you'll pay.
Some spots offer pitchers of mimosas or Bloody Marys at a low price for the table, or 3-course meals that are a steal. Huge omelets, a stack of flapjacks, or a breakfast pizza will fill you up for the day without depleting your funds. Plus, since you won't be eating two separate meals that day (breakfast and lunch), you only need to pay for one combined meal. Score!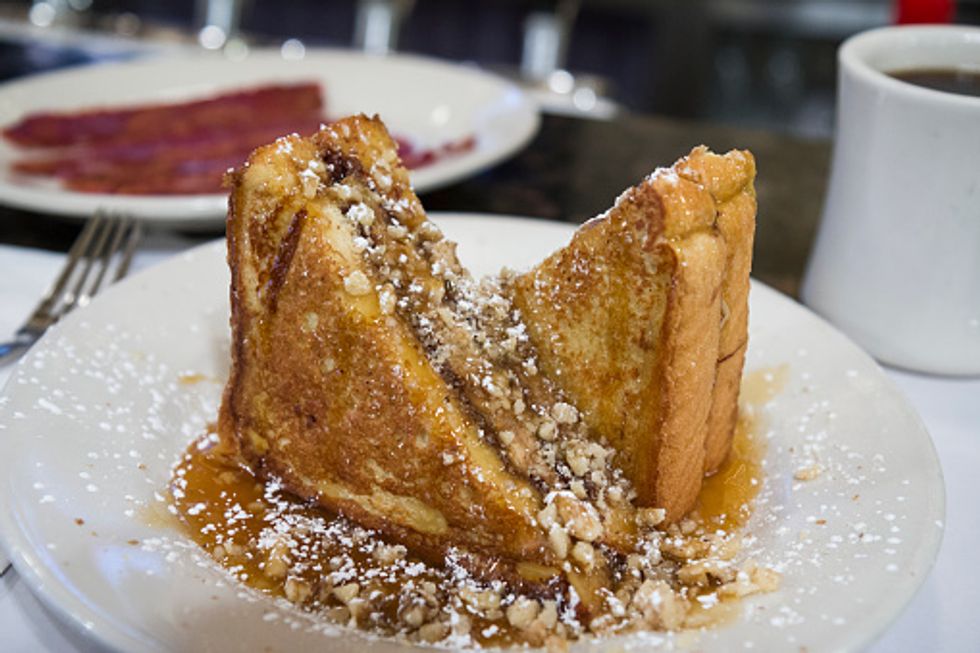 Do you have plans for this weekend's brunch yet?