Finding winter boots that are both warm and stylish can be a real challenge. Finding ones that you can get away with wearing on your morning commute and to an early work meeting can seem next to impossible. You need winter boots that are insulated, cozy, warm, and chic. One's that can withstand the snow and salt, but also don't look like an eye sore as you trek around the office indoors.
February can bring some of winter's worst snowstorms. Even if the temperature is already too warm where you live for much snow to stick, you'll be left commuting through some serious sludge. The winter boots below are perfect for dodging puddles, making your way through serious snow banks, and getting a grip on those icy streets. The best part they're also cute enough to keep on once you've reached the office.
Here are 7 stylish, winter boots you can wear to work.
Hudson Wisty Patent Black Chelsea Boot: $165 at Hudson London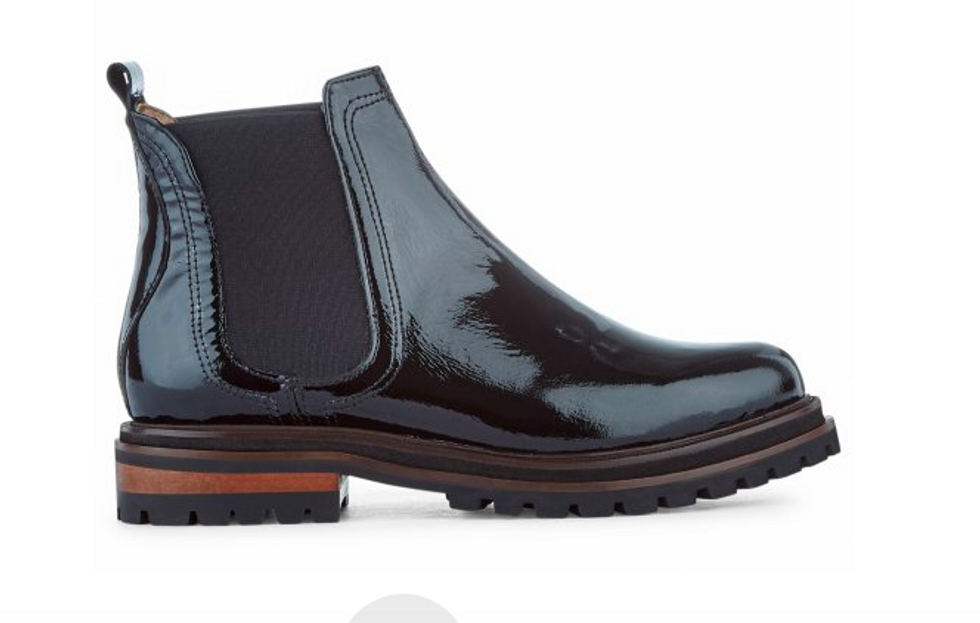 Wisty Patent Black Chelsea BootHudson London Shoes
The wisty winter boot from Hudson London is an updated take on the classic chelsea boot. It has a chunky rubber, heeled sole to keep you dry on your commute and an easy slip on design. These every day boots are perfect for braving the cold in winter but can easily be worn into the spring and even fall.

Frye Samantha Hiker Boots in Ivory: $278.60 at Shopbop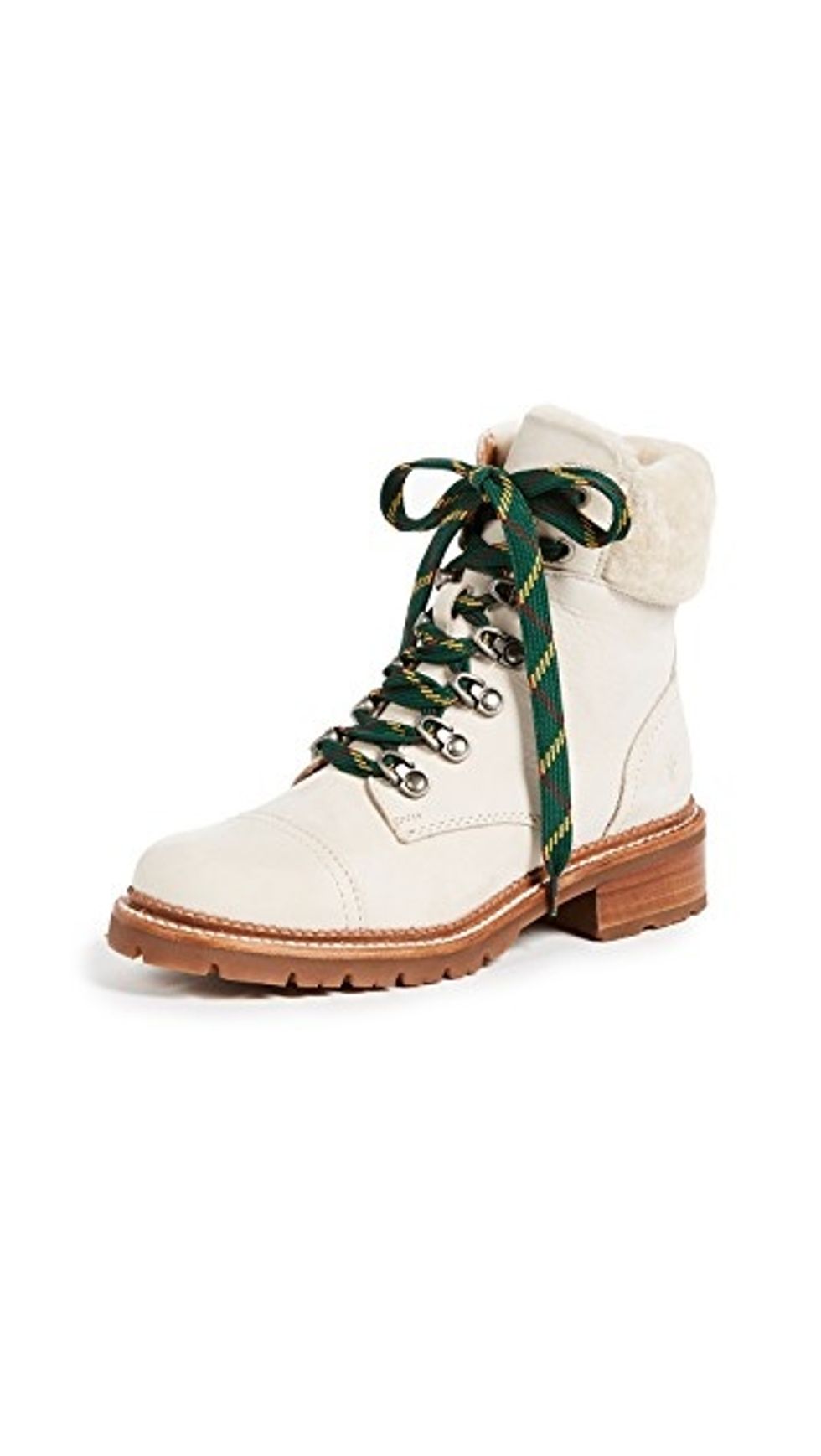 Samantha Hiker Boots in IvoryFrye Boots
Frye boots have been around for decades and for good reason. They're known to last you a lifetime. These white winter boots are made with pebbled leather and a rubber bottom with stacked heel. The sherpa cuff will help keep your ankles warm and the plaid lace up ties will make you feel cute even in the worst weather conditions.
Sorel Joan of Arctic Wedge Chelsea Boot: $149.90 at Sorel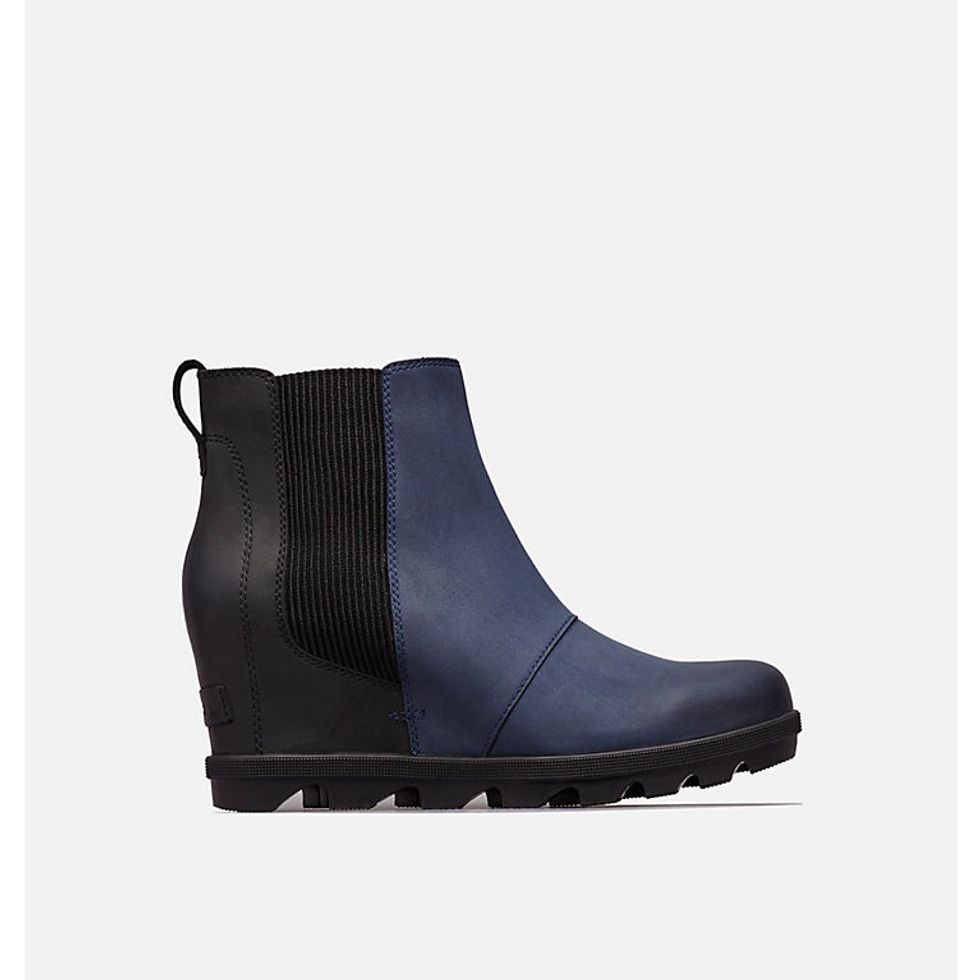 Joan of Arctic Wedge Chelsea BootSorel
If you're brave enough to trek through snow in heels these boots from Sorel are perfect for your morning commute. A hidden wedge heel and rubber sole make it easy to keep these winter boots on all day long. The exterior is made from waterproof leather to keep your feet dry and the interior keeps them cozy with a soft, synthetic lining.
Dr. Martens Leonore Sherpa Chelsea Boots: $150 at Shopbop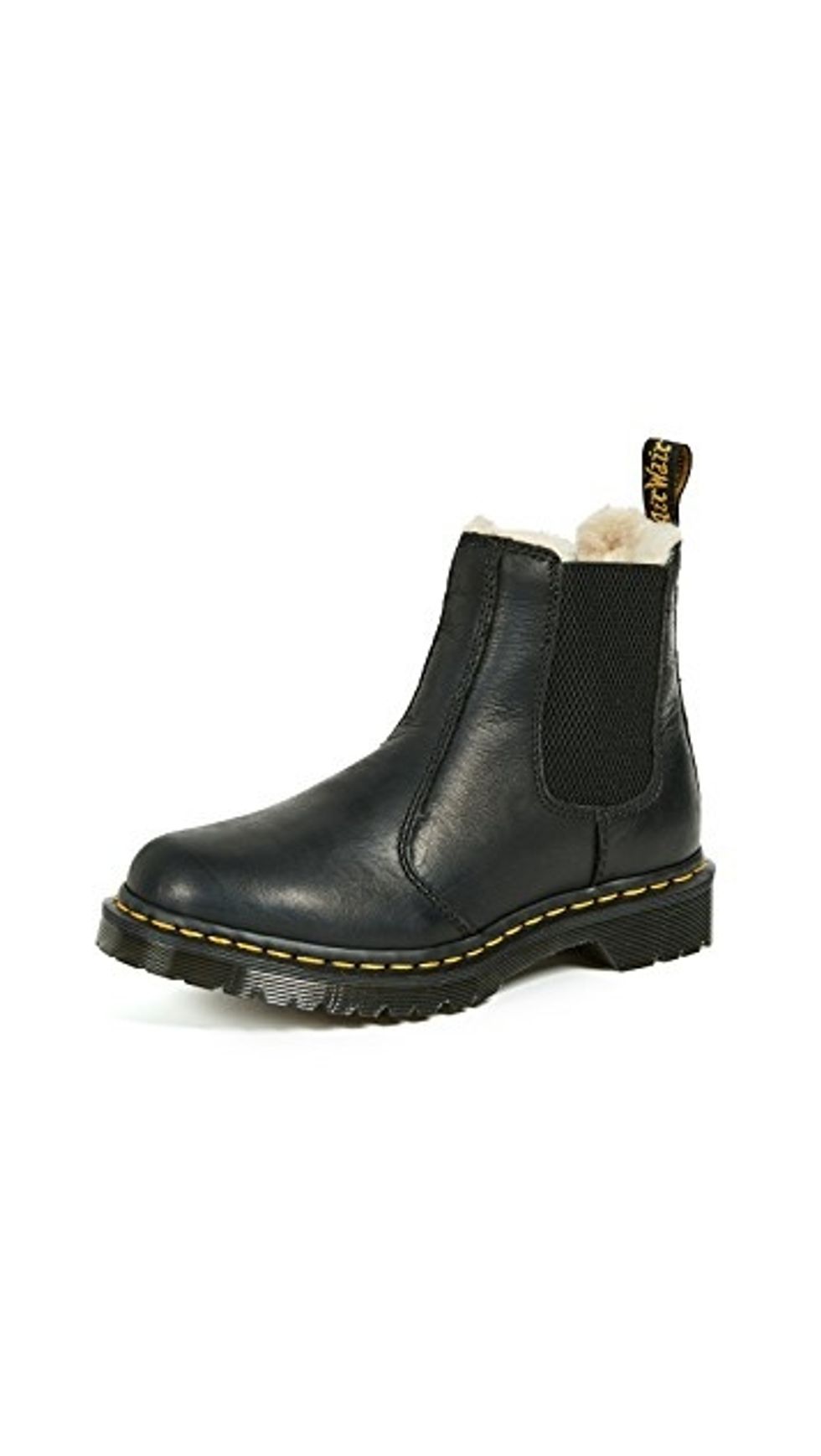 Leonore Sherpa Chelsea BootsDr. Martens
Looking for a classic black bootie that can withstand severe weather conditions? Dr. Marten is known for their chunky black boots, but this winter bootie is cut in a slimmer, more feminine shape and durable enough to last through several winters. The exterior is made from waterproof leather and the interior is lined with faux shearling for a warm, toasty commute. They're easy to slip on and will quickly become a favorite everyday boot.

Cole Haan All Terrain Waterproof Hiker Boot: $95.97 at Cole Haan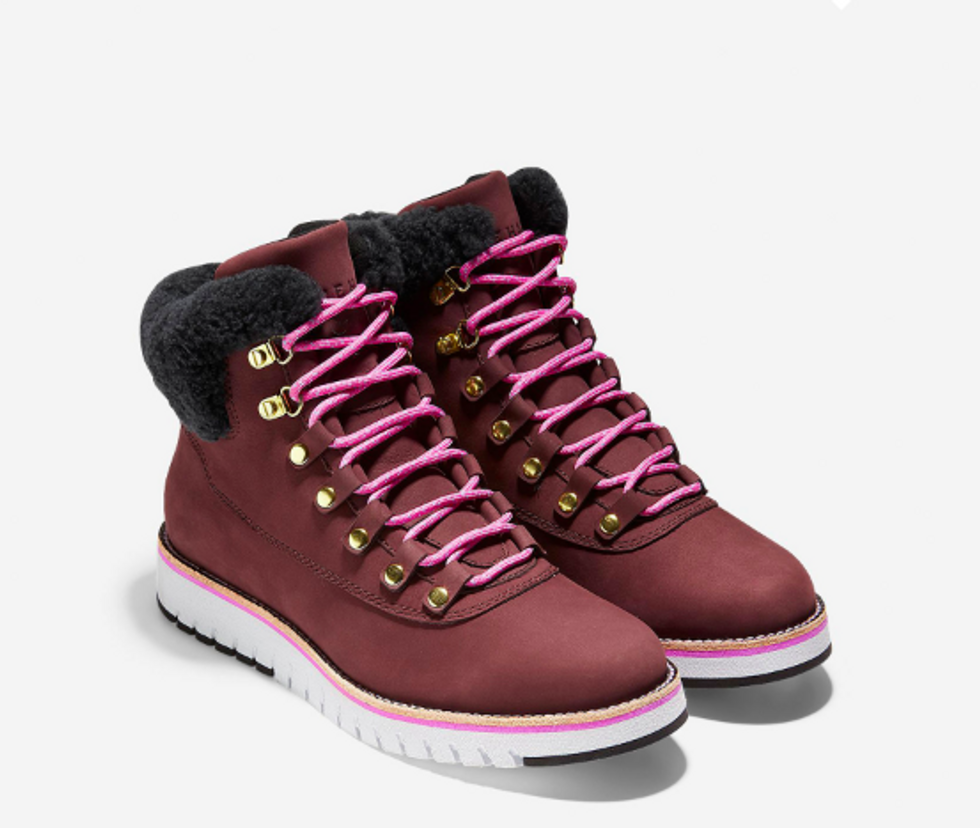 All Terrain Waterproof Hiker BootCole Haan
These Cole Haan hiking boots come in a beautiful bitter chocolate leather with authentic black shearling, and tasteful pink accents. The waterproof, grooved rubber soles are made with flexing foam to keep your feet comfortable and dry.
Stuart Weitzman Black Griffin Winter Boot: $99 at Stuart Weitzman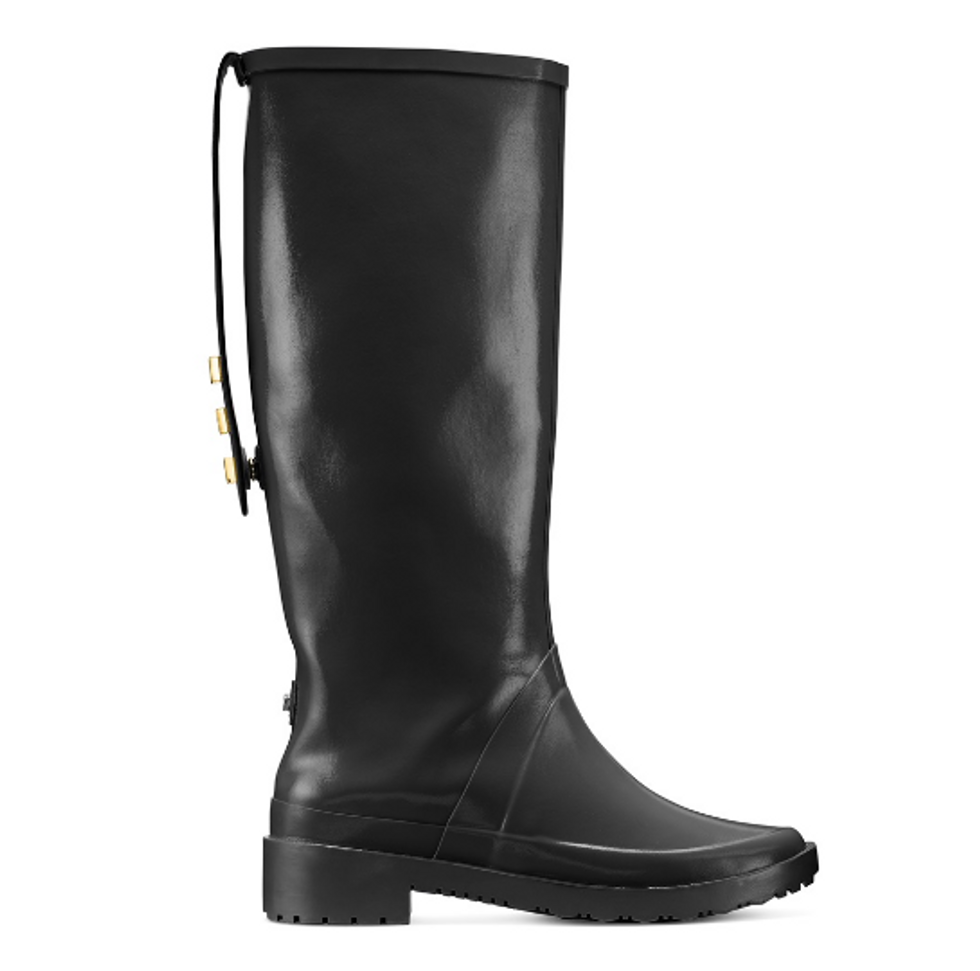 Black Griffin Winter BootStuart Weitzman
You won't have to worry about puddles or getting through piles of snow with these knee high Stuart Weitzman winter boots. The Griffin boots are made from rubber and cut in a sleek, modern design. You can wear them at knee level or adjust them down to mid calf with the stylish leather strap on the back. They're perfect for slipping over jeans or wearing with mid thigh skirts and dresses.
Sorel Slimpack Lace Boot: $108.90 at Sorel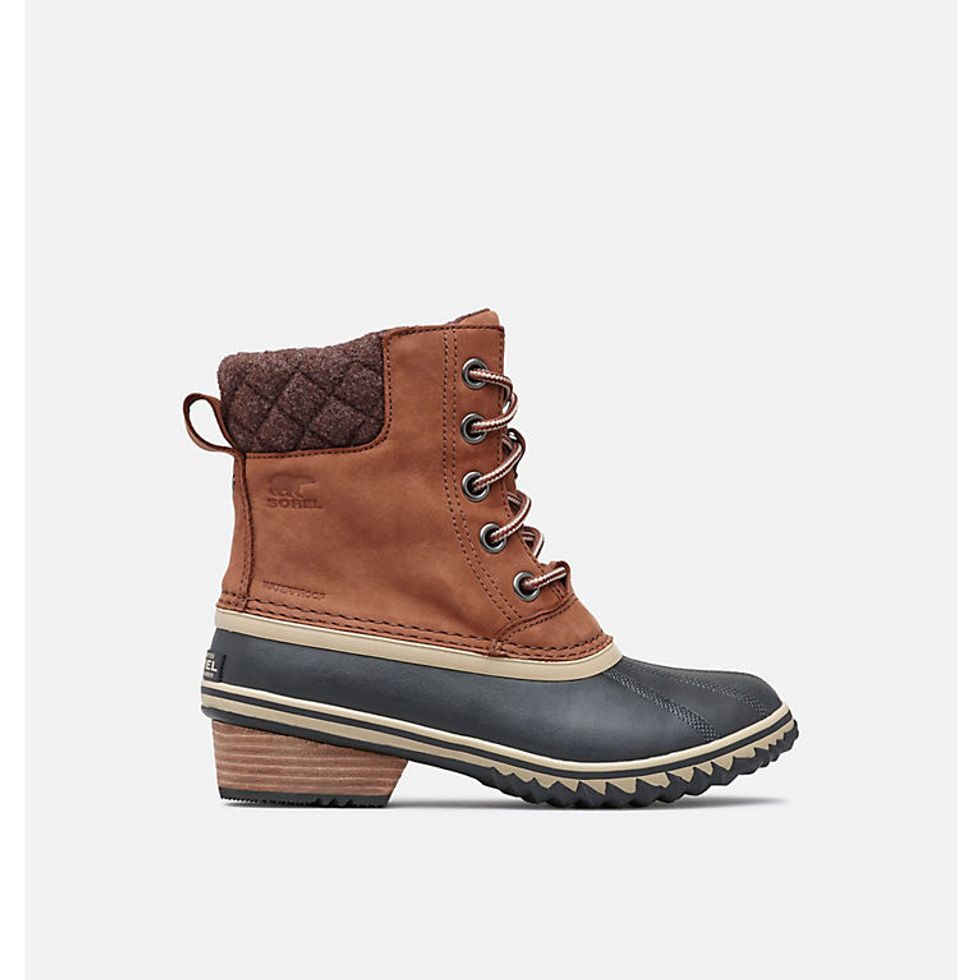 Slimpack Lace Winter BootsSorel
This classic winter boot style is upgraded with a slight heel. They're warm, rugged, and cute enough to keep on at the office. Vulcanized rubber, micro fleece lining, and waterproof leather make this boot incredibly insulated and cozy.