The charcuterie board might be our favorite reason to host or attend a dinner party. The main course may be an ambitious way to showcase cooking prowess, but the abundance of the charcuterie board draws dinner guests and their glasses of wine as close as a campfire.
The 1961 edition of Larousse Gastronomique defines charcuterie as, "The art of preparing various meats, in particular pork, in order to present them in the most diverse ways." Before refrigeration, preserving meat in sausage, terrines, pâtés and confit would have been even more important. Every culture has its methods for preserving meat, but the French tradition of a the charcuterie board is an especially lasting one.
Today, the term "charcuterie" is used more generically to refer to a board piled high not only with preserved meats but a variety of cheeses, briny olives, sweet fruit preserves and nuts. But with such a dizzying array from which to choose, how do you go about building a charcuterie board of glory? Follow our 7-step guide to bring the best elements together on one charcuterie board.
Start with the Meats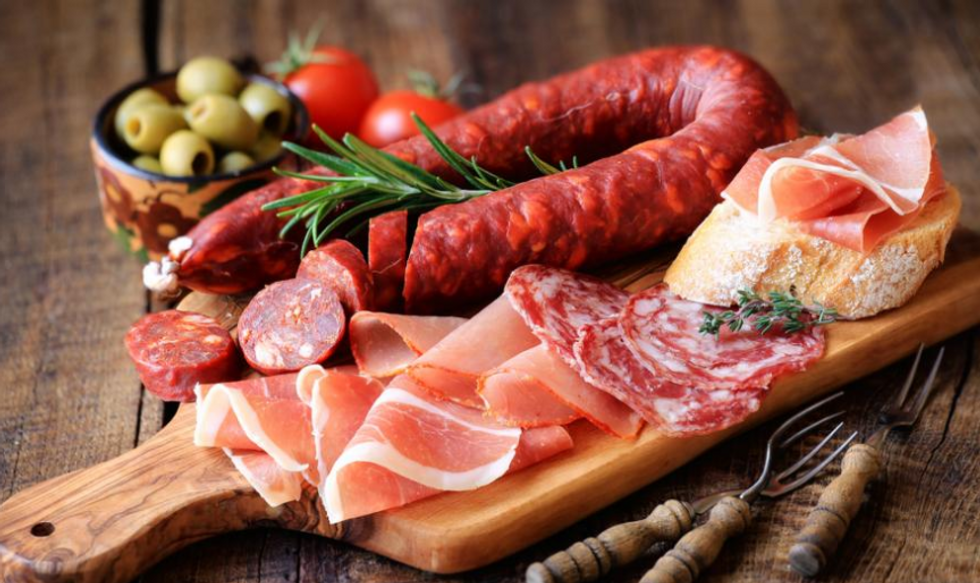 A bang-up charcuterie board is all about range, says d'Artagnan, a purveyor of preserved meats for more than thirty years. "Choose 3 to 5 items that represent various styles and textures," and allow two ounces of charcuterie per person.
For smoked and meaty, smoked duck breast and Jambon de Bayonne, a French prosciutto, are excellent choices.
In the dry-cured and firm category, look to sausages like saucisson-sec and wild boar sausage.
Round out the board with something cooked and creamy, such as duck rillettes or a chicken liver mousse. Elias Cairo, lead salumist of Portland's Olympia Provisions, suggests drizzling pâtés and spreadables with olive oil and topping with black pepper. "And then crunchy salt, always. Just that little bit of texture makes it that much better." We're not going to say no to more salt.
Add Acid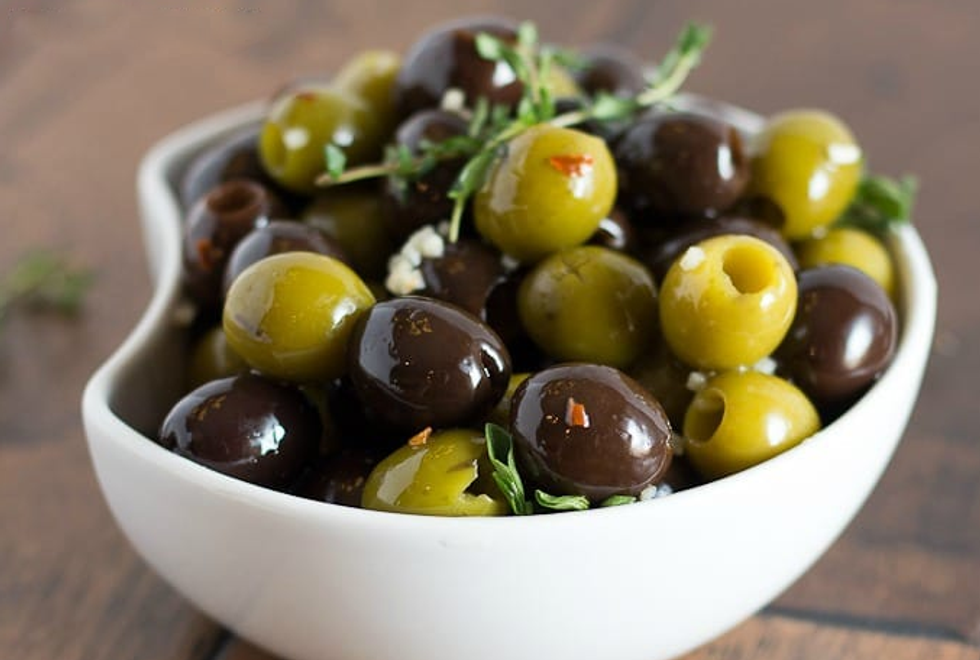 Cut through all that rich, fatty meat with bright, piquant flavors. We love the fleshy green castelvetrano olives, French cornichon, or a Spanish-style mix that includes both along with whole cloves of garlic and cocktail onions. For an Italian-themed board, reach for giardiniera, a pickled mix of cauliflower, carrot, and pepperoncini. Then, fill a ramekin with puckery dijon mustard to revive your taste buds.
Enter the Cheese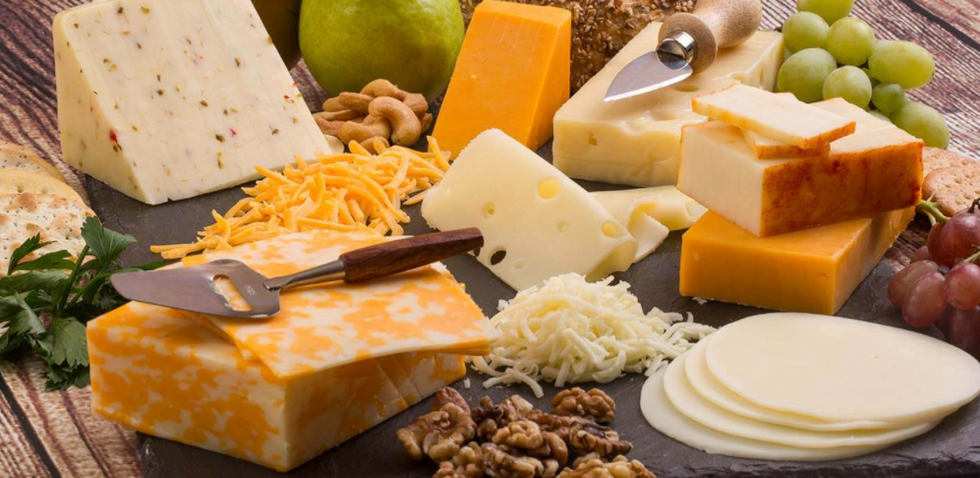 "With cheese, I liked to maintain a texture difference like I do with the charcuterie," says Cairo. That means picking something soft and creamy, something more solid and aged, and another with plenty of funky blue cheese mold. He also suggests picking cheeses that all originated in the same region. For French cheeses, try a triple creme like Brillat-Savarin, an Alpine cheese like Gruyère or Tomme de Savoie, and a blue like Bleu d'Auvergne.
Pops of Color and Texture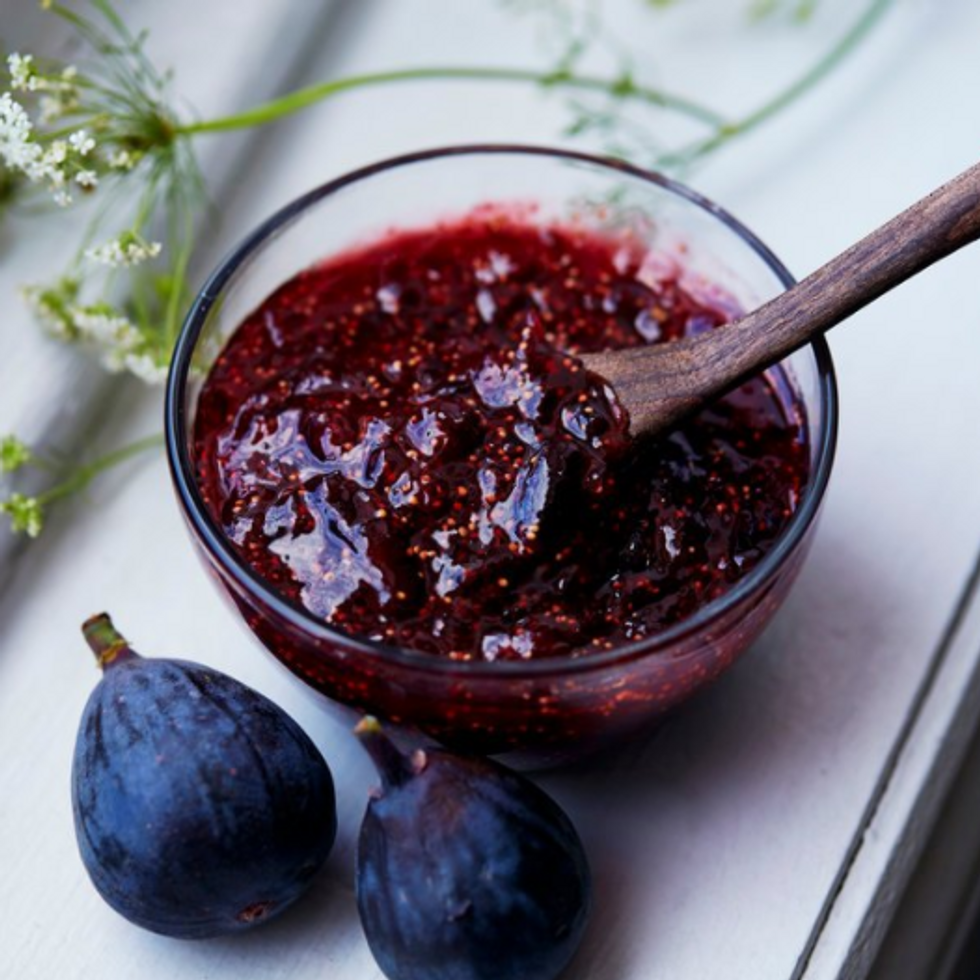 Grapes, pears, and apples can all add a fresh snap to the board. Fig preserves or membrillo, a Spanish quince paste, won't add the same freshness, but their sweetness will balance all those savory flavors. We also love any excuse to serve (and eat) Marcona almonds. Known as the "Queen of Almonds," the buttery, tender Marcona almonds are imported from Spain, where they are blanched, roasted in olive oil, and dusted with sea salt. (Trader Joe's sells delicious rosemary or truffle Marconas!)
A Carb-y Vehicle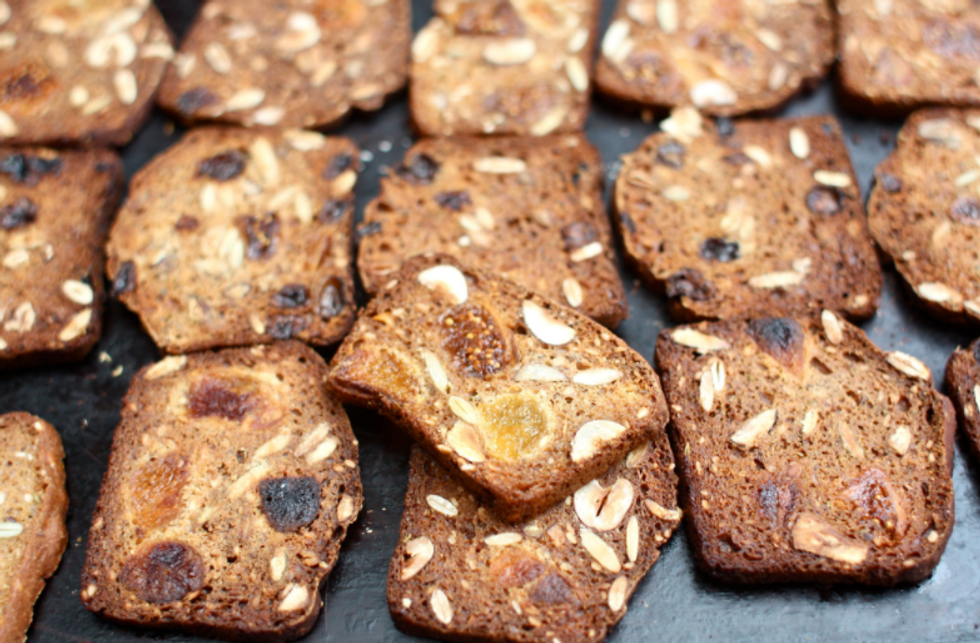 Here, there are no rules. Some charcuterie experts, like Seamus Mullen, say homemade toasts rubbed with olive oil and a clove of garlic are the way to go. Others, like Cairo, say to keep it simple with sliced baguette. Plain crackers and crisp breadsticks are two other no-fuss options. Just don't bother with anything scene-stealing ingredients. "I choose crackers that don't have a huge amount of flavor, added herbs, or salt, so that the crackers don't detract from the flavor of what's being added to them," says Julia Mueller of The Roasted Root.
A Supporting Role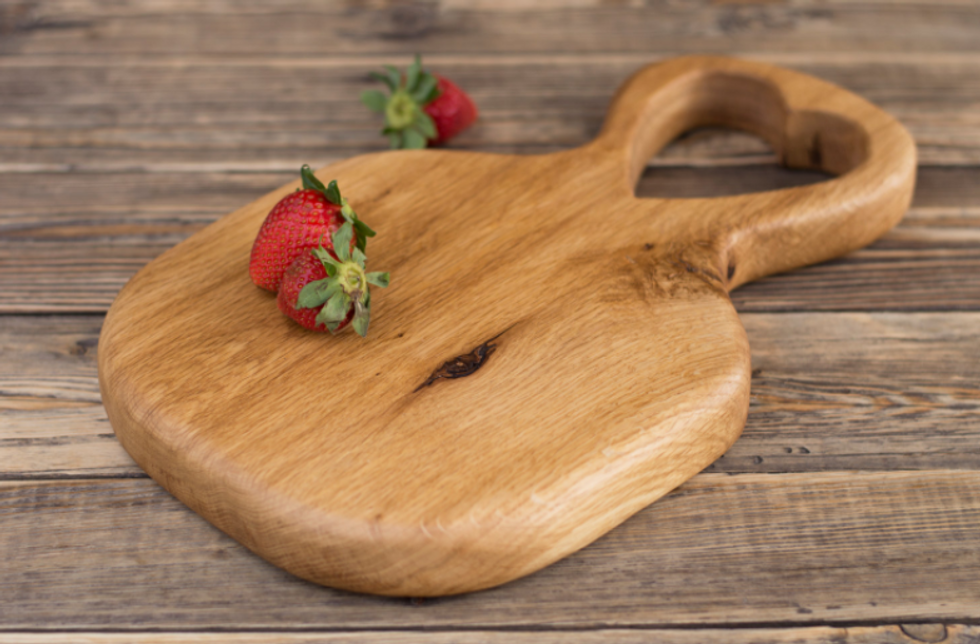 Arrange all of your carefully chosen components on a large, flat wooden surface. We love this slate board, or this acacia one. If you don't have a fancy and gorgeous slab for this purpose, put your largest wood cutting board to work.
What to Drink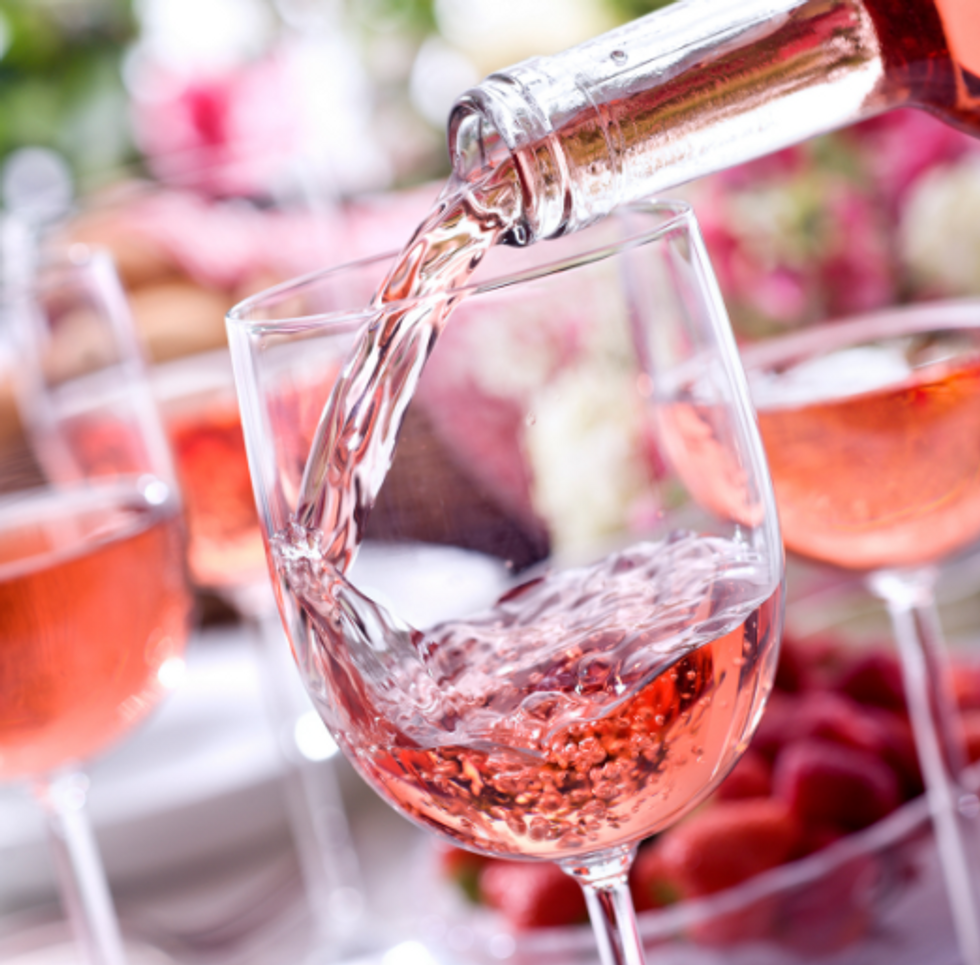 "Lambrusco is the best," says Cairo, and prosecco, too, can do a great job cutting through the rich flavors. But we're also huge fans of orange wine; one with a little effervescence would be brilliant with a charcuterie board. And you can never go wrong with a chilled glass of rosé.
Our friends at Tasting Room can help you find the best wine for your perfect meat and cheese board!
There's only one last thing to say: Cheers!