Plant based milks have become so popular, you can find them in practically every coffee shop, including big chains like Starbucks. In fact, new research shows that half of Americans are drinking non dairy milks. But in the growing landscape of alternative milk, more plant based options keep popping and an overwhelming amount of new brands are hitting the grocery store shelves. Almond. Coconut. Hemp. Cashew. Pea. How do you sift through all of the alternative milk options and choose the one that's best for you?
Finding the perfect plant based milk can be a matter of taste, but your choice should also depend on what you're going to use it for. Some non dairy milks are best for baking while others add a smooth creaminess to your morning coffee or tea. Maybe you exercise often and want a protein packed alternative milk to add to your post workout smoothie.
Whether you're lactose intolerant, vegan, or just trying to cut back on dairy, here's a guide to getting the best use out of the most popular plant based milk options.
Almond Milk
Almond milk is one of the most versatile plant based milks on the market. It's also arguably the most popular choice in alt-milks since soy become controversial in the wellness world. It's made by blending raw almonds with water and then straining the mixture through a cheesecloth.
It's rich in vitamin E, calcium, phosphorus, iron, magnesium, zinc, selenium, copper, B vitamins and protein. Almond milk has a slightly sweet, nutty flavor and a creaminess that's similar to low fat cows milk. The texture and flavor make it a good choice to use in place of cow's milk when you're baking sweet treats. It's also a popular choice to add to coffee, tea, and cereal. You can find plenty of almond milk brands on grocery store shelves or make your own at home.
Brands to Buy:
The New Barn Almond Milk: $6.99, Mercato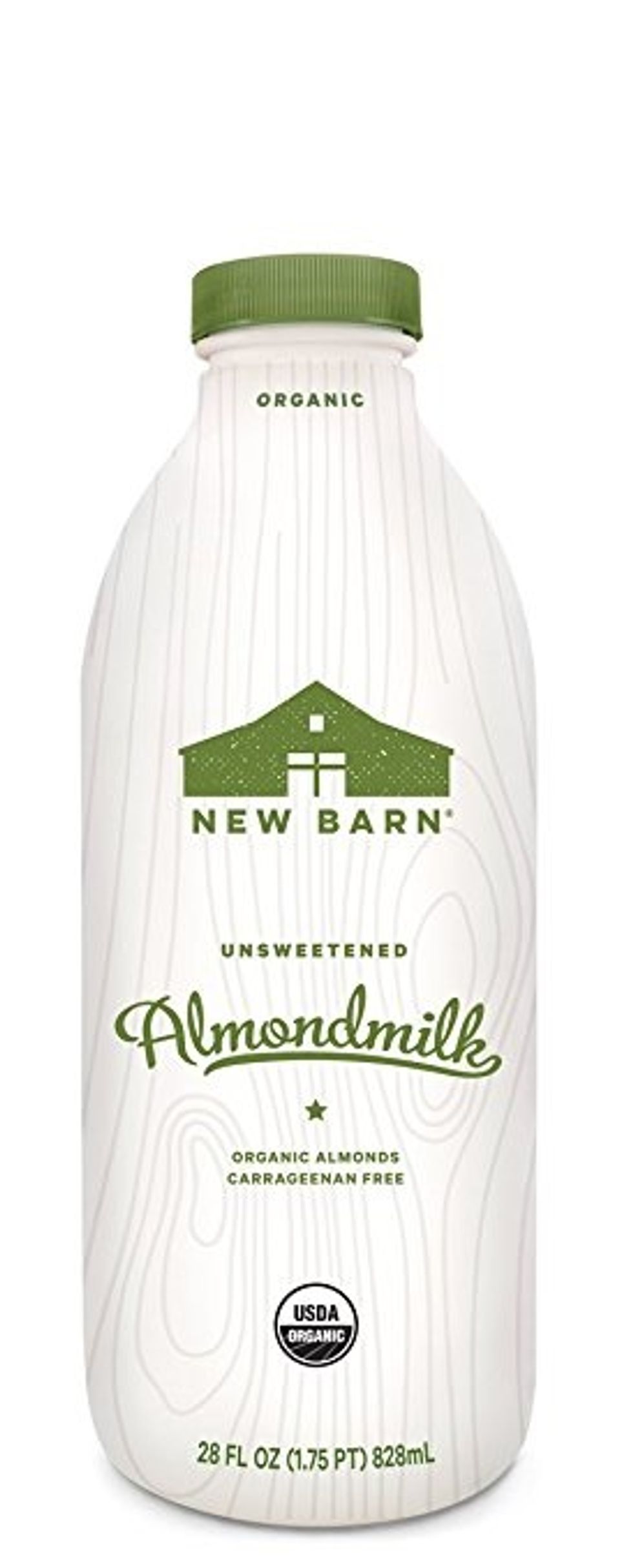 Almond milkThe New Barn
The New Barn Almond Milk is one of the purest you can buy. It's a little bit more expensive than some other brands, but only contains four ingredients and came in second on a Thrillest taste test. Just make sure you shake it well before adding it to smoothies, cereal, and coffee.
Pacific Foods Organic Almond Milk: $2.99, Thrive Market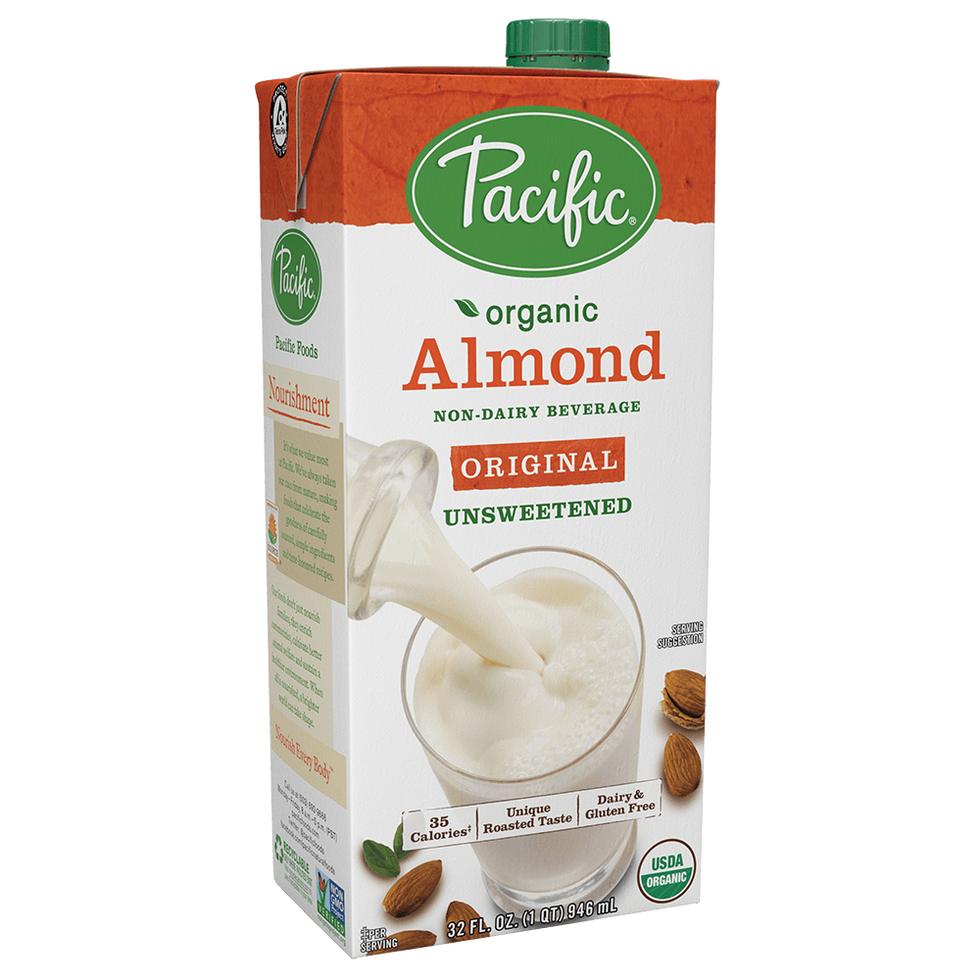 Organic almond milkPacific Foods
Pacific organic almond milk is one of the best alternative milks for frothing. It has a great consistency, is made from gently roasted almonds, and the flavor is subtle enough to taste great in cereal or smoothies.
Coconut Milk
Coconut milk is high in lauric acid, which helps your body use fat as energy instead of storing it as fat deposits. It's also high in fiber, vitamin C, vitamin E, magnesium, iron, and potassium. It's made by grating the coconut flesh and then soaking it in water until the coconut cream rises to the top and then gets filtered out into a milk like consistency.
Coconut milk has the creamiest consistency and the richest flavor that's a delicious addition to coffee and tea and blends nicely into soups, curries, and stews. In a baking test, Food52 determined that coconut milk was best for baking into breads, muffins, or custard like treats. It adds a heavy consistency and texture to baked goods that isn't best for sweet, airy desserts or fillings used in pies.
Best Brands to Buy:
Pacific Organic Unsweetened Coconut Milk: $2.79, Thrive Market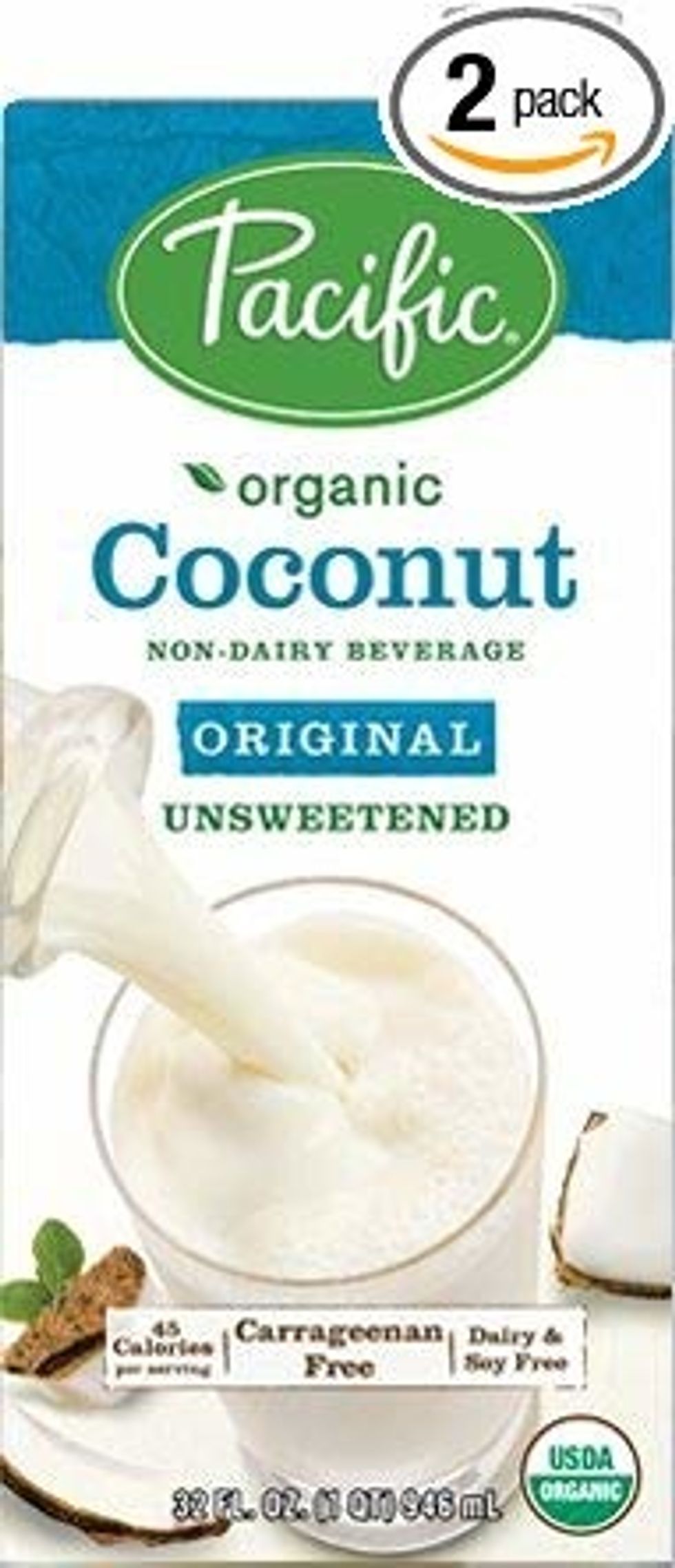 Organic Coconut milkPacific Foods
Pacific's unsweetened coconut milk uses raw, organic coconuts and doesn't include any additives, fillers, or sugars. It's delicious in desserts, coffee, smoothies, and cereal.
So Delicious Organic Coconut Milk: $2.29, Target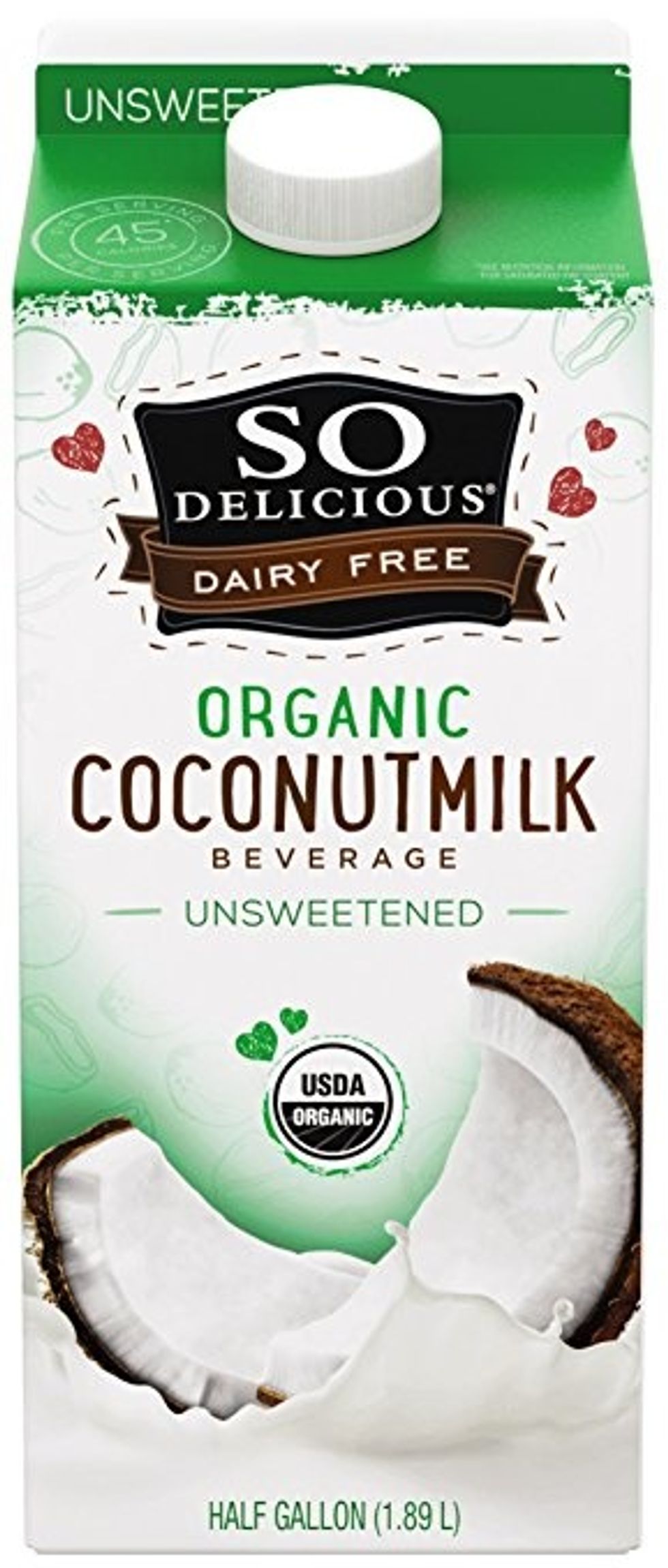 Organic coconut milkSo Delicious
This brand's name says it all. According to reviews, it really is so delicious. It also only has 45 calories per serving and froths pretty well for lattes.
Hemp Milk
If you're looking for an alternative milk that's packed with protein, hemp milk is your best option. It's considered a perfect protein, complete with all the amino acids your body needs. Hemp milk is also full of omega 3's, fiber, and important minerals and vitamins like vitamin E, magnesium, phosphorus, and potassium. It's one of the best plant based milks to add to your workout smoothies. A killer combo? Hemp milk and the anti-inflammatory power of bananas in a simple smoothie.
Hemp milk is made from the seeds of the cannabis sativa plant and is really easy to make on your own. Just blend the seeds with water, a little bit of salt, and maybe a pinch of organic vanilla. You can strain it if you want, but the consistency is usually thin enough to just go ahead and enjoy right away. It has a slightly sweet, nutty flavor. Because it's thin and watery like skim milk, it's the best to add to cereal or smoothies.
Brands to Buy:
Pacific Unsweetened Hemp Milk: $3.79, Jet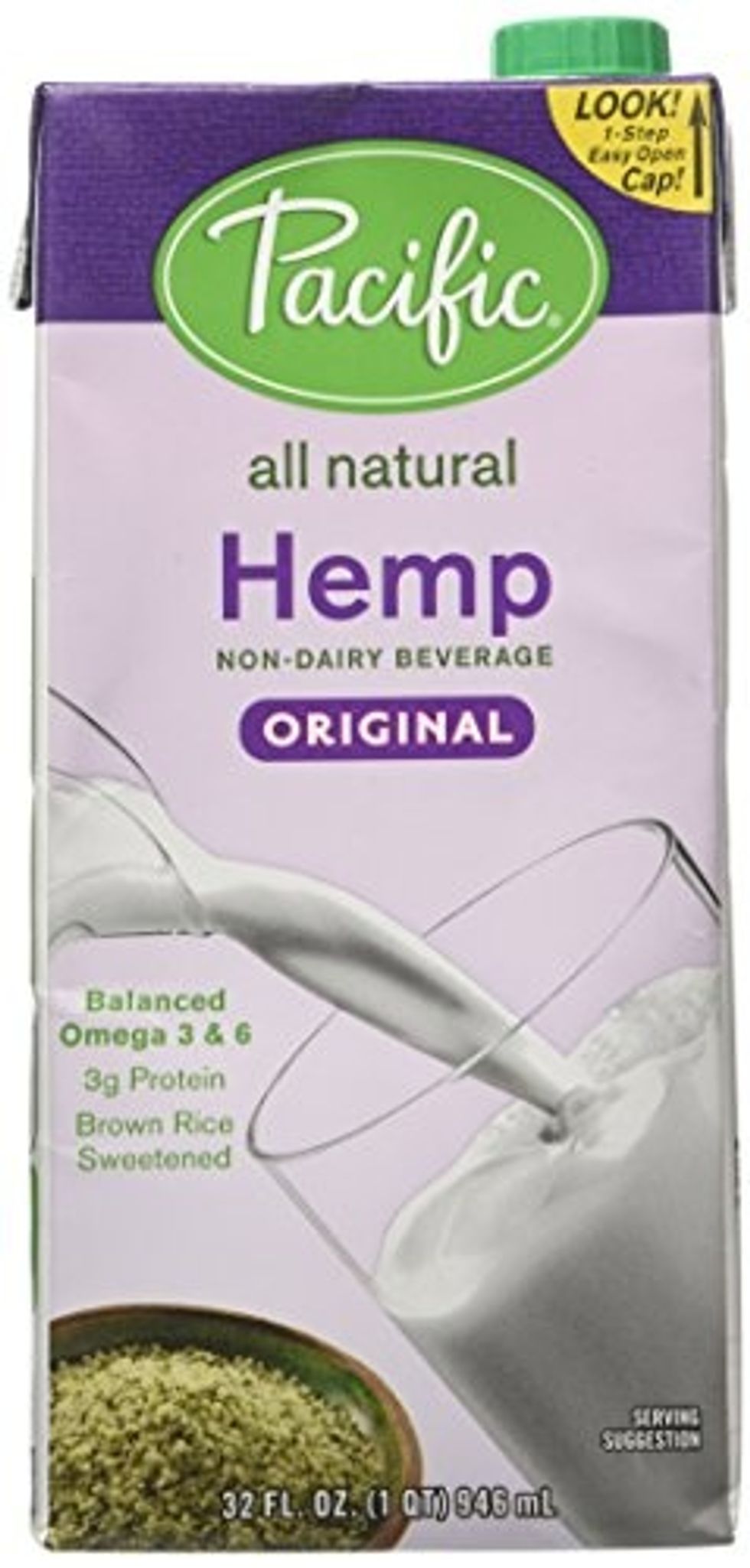 Unsweetened hemp milkPacific Foods
Pacific Unsweetened Hemp Milk has a nutty flavor with a smooth, creamy consistency. It's best for adding to cereal, smoothies, or regular coffee.
Living Harvest Tempt Hemp Milk, Unsweetened Vanilla: $3.65, VitaCost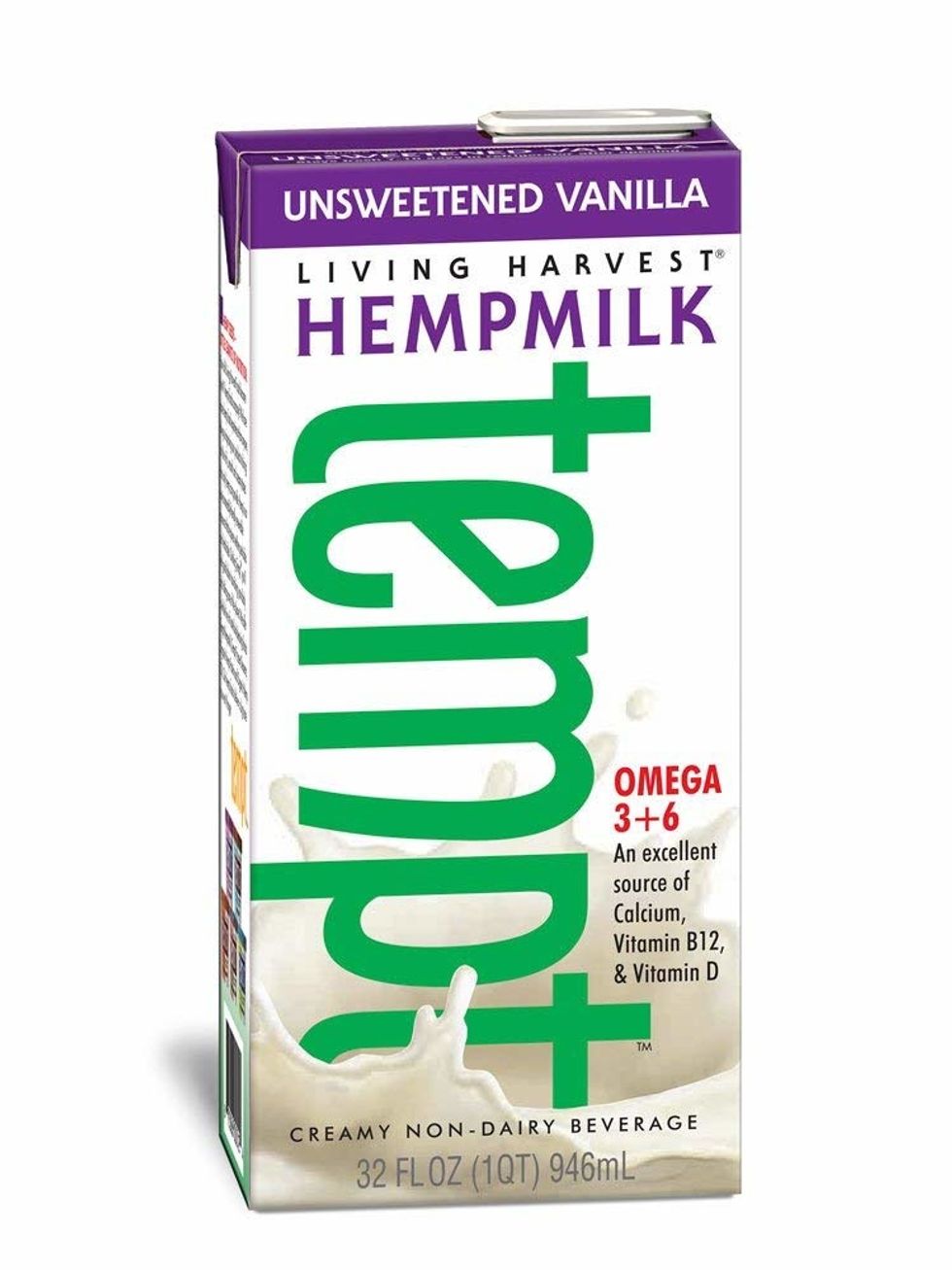 Tempt hemp milkLiving Harvest
Living Harvest Tempt Hemp milk has a tasty, nutty flavor and a richness that froths well for lattes. It also has 10 essential amino acids and the perfect balance of omega 3's and omega 6's.
Cashew Milk
Looking for a tasty alternative milk to add to your cereal or oatmeal? Try cashew milk. It's creamy and rich, but with a milder flavor than almond milk. Cashew milk is a nice addition to your morning coffee, smoothies, and in place of cow's milk in desserts.
It's low in calories, sugar, and carbohydrates, making it a great option if you're trying to lose weight or manage diabetes. One cup has just 25-50 calories, although most of the nutritional benefits are usually lost during the straining process. You can also easily make cashew milk yourself. It's made by blending cashews that have been soaked overnight with water, salt and then strained through a cheesecloth. Here's a simple recipe to follow.
Brands to Buy:
Elmhurts Milked Cashew Milk: $5.23, Walmart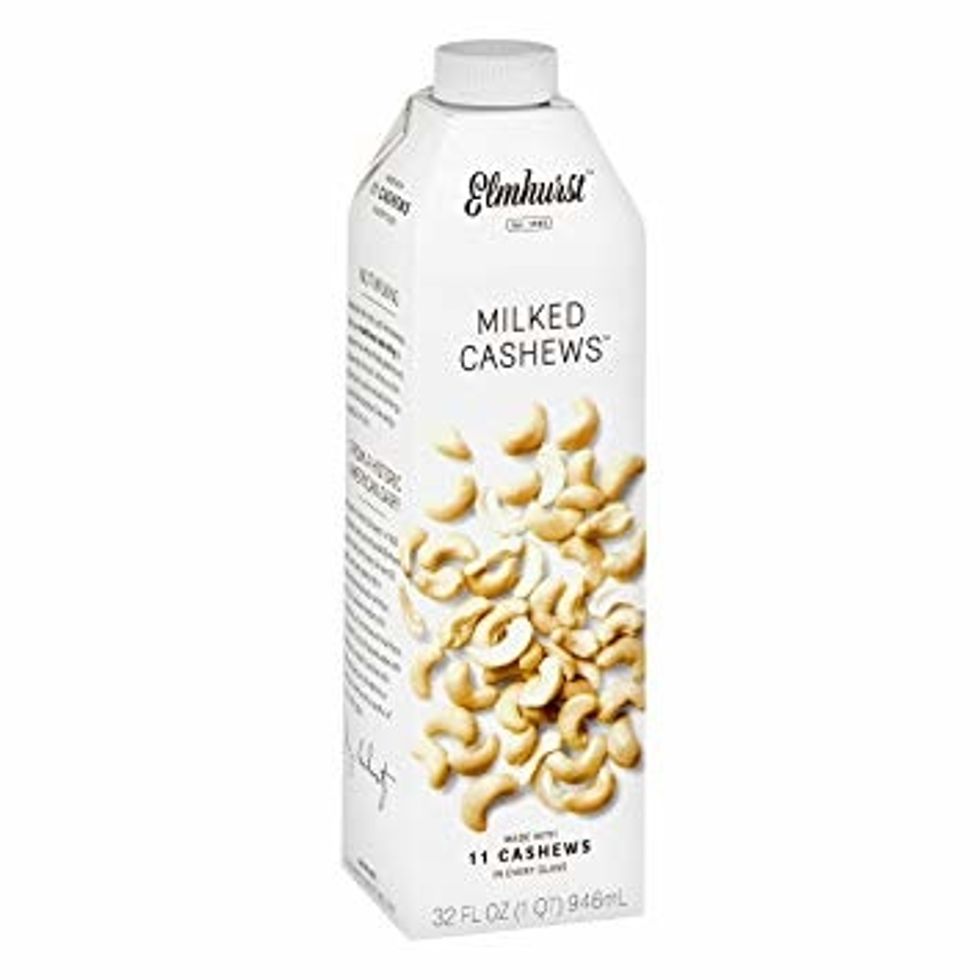 Milked cashew milkElmhurt
Elmhurts Milked Cashew Milk has a subtle flavor and a creamy texture that goes great in cereal or a regular cup of coffee. Unlike other cashew milks it's made through a cold milling process that keeps the nutrients that are lost from straining in tact.
Pacifica Cashew Vanilla Unsweetened Milk: $3.29, Thrive Market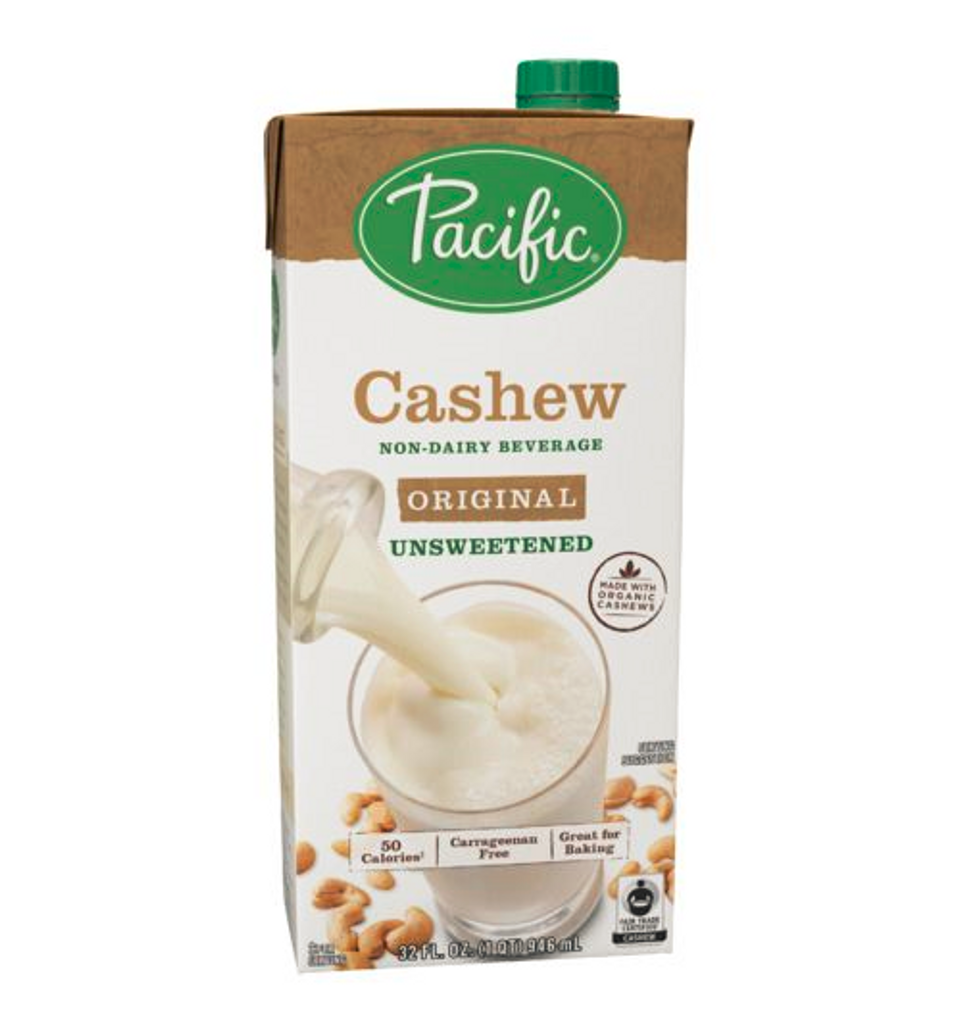 Cashew non dairy beveragePacific Foods
Pacifica's vanilla cashew milk has a subtle but sweet flavor that's good in cereal, smoothies, or desserts. It isn't the best alt milk option to froth for lattes or cappuccinos though. If you're looking for a plant based milk that froths really well opt for Ripple's pea milk.
Pea Milk
Pea milk might not sound too appetizing but it's one of the most nutritious plant based milks on the market and tastes surprisingly good. Pea milk doesn't taste anything like actual peas. It has a subtle flavor that many people say tastes the most like cow's milk and has a creamy texture that's great in coffee, cereal, and smoothies.
In fact, if you're looking for a nutrient rich plant based milk to add to your morning smoothies, pea milk is your best option. It's full of protein, calcium, and omega 3's with less calories than cows milk per serving. To make pea milk, yellow peas are milled into flour and then processed to separate the pea protein from the fiber and starch. The pea protein powder is then blended with water, sea salt, oil, and sometimes vitamin B12.
Brands to Buy:
Ripple Dairy Free Original Milk: $4.29, Target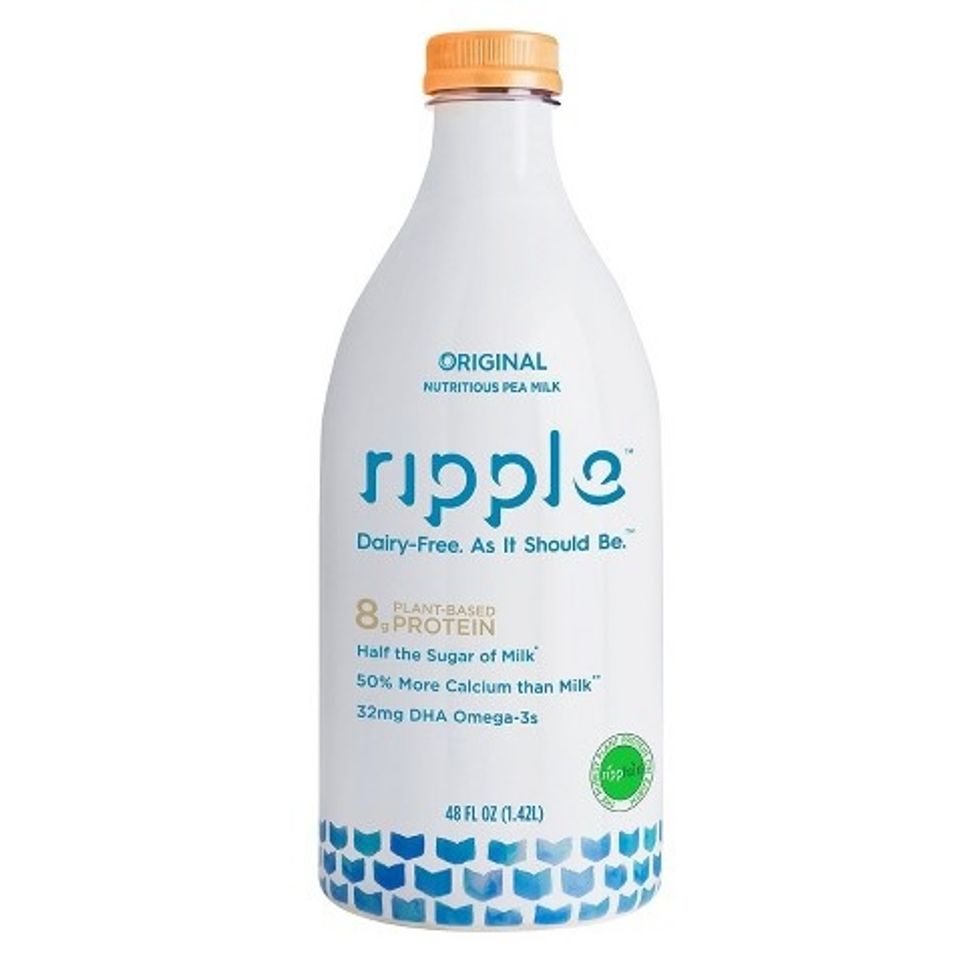 Dairy free original pea milkRipple
Ripple's is the most popular pea milk brand out right now. The dairy free original milk is rich and creamy with 8 g of protein per serving and ½ the amount of sugar you'll find in cow's milk. It won't separate in your cup of coffee and actually froths better than almond, coconut, and cashew milk.
Bolthouse Farms Plant Protein Milk, Amazon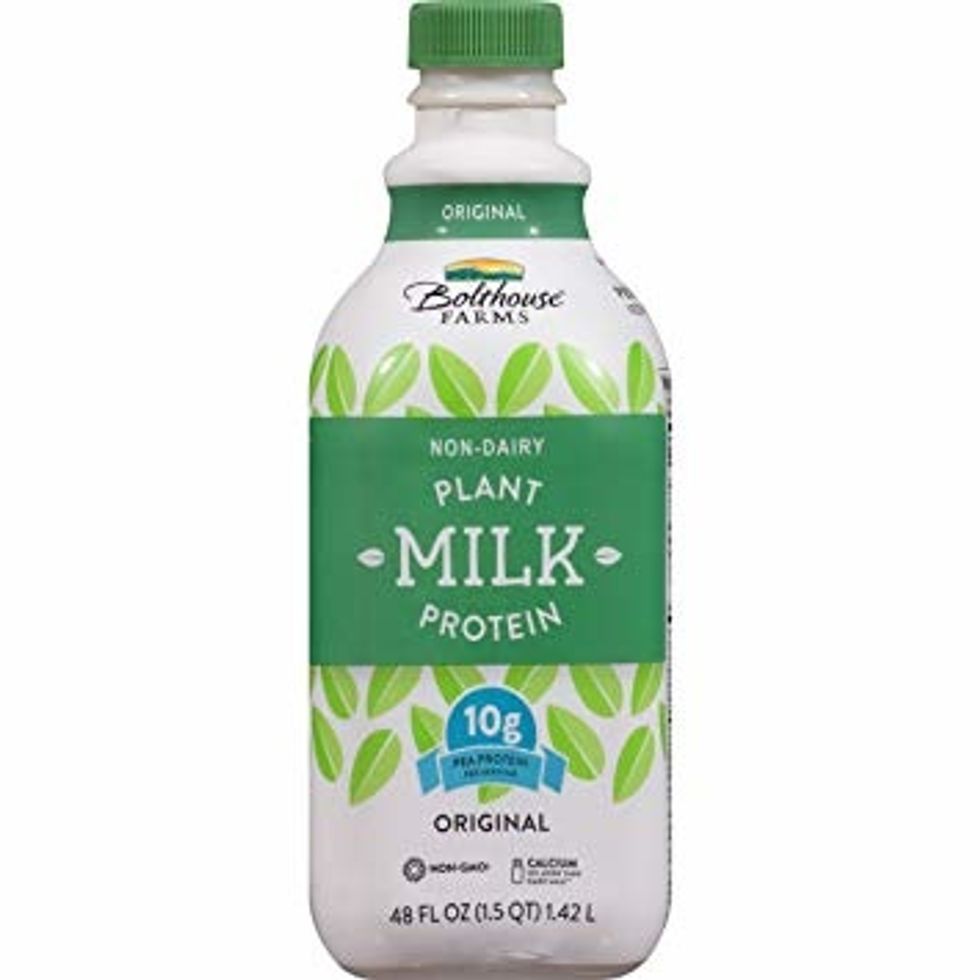 Plant protein pea milkBolthouse Farms
Bolthouse Farms pea milk has 10 g of protein per serving and 50% more calcium than cow's milk. It's also rich and creamy and has a slightly sweeter taste that makes it great to add to a bowl of cereal or a dark roast coffee.