Winter is a girl's best friend. Not in the sense of seasonal depression and lack of vitamin D, but because we can be fully bundled. Hidden under layers and layers of clothing, so much so that we barely remember what we look like underneath.
We chuck the form-fitting clothes, crop tops, and shorts into bins to sit collecting dust until the weather grows warmer. We don't have to care about a bikini body…or even shaving.
I actually despise shaving my body because it takes an extra 45 minutes in the shower and I almost always miss a spot. Then once I get out of the shower, I'm covered in goose bumps and my hair's already starting to grow back at warp speed. It's an endless cycle that has me in and out of the shower - wasting precious water! - way too often.
Especially because I want to be hairless and tan in the summer and I hate it when I notice any form of hair regrowth on my body. There are honestly so many issues that arise with body hair in the summer.
The main thing I want is a comfortably close shave that makes shaving feel less like a chore. And then there's the cost of replacement blades and the ingrown hairs that pop up that just make me want to cry.
I can't afford laser hair removal, I can't stand the pain of waxing, I simply can't. When it comes to hair removal, I stick with ole reliable: the razor. It's quick, virtually painless, and super easy.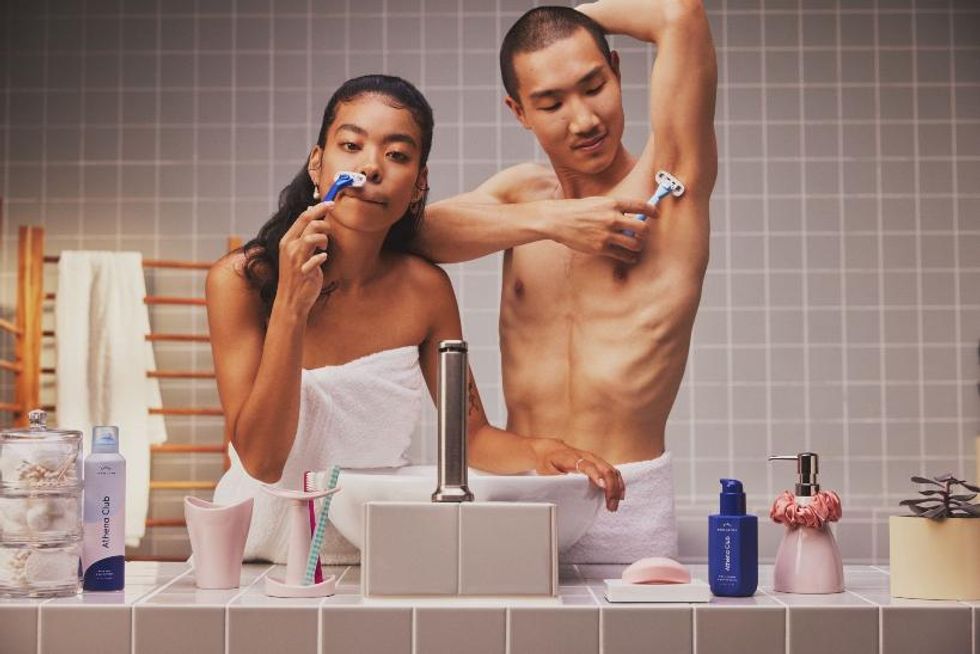 Athena Club
Another issue that comes up way too often is razor burn. Anyone who has put on bikini bottoms knows that you really do not want to have your bikini irritating your razor burn. There's so much room for error it's honestly terrifying.
If you've absolutely had enough of crappy razors and stubbly shaves, same. Women's lives are hard enough, and now we're forced to use razors that cause ultimate discomfort? I don't think so.
And with that, I'm pleased to announce that I've found us the solution for our razor woes.
How Do I Get A Smooth Shave?
Shaving is an art, apparently, because it takes Michelangelo-level strokes to accomplish a smooth, hairless shave without running into problems. The nicking, the nonstop bleeding if nicked, the irritation, the ingrowns. All to rinse-n-repeat again in two days.
Much to my surprise, the brilliant Athena Club has created a razor with all of this in mind. You mean to tell me someone actually listened to our years of groaning and complaining? Unreal.
My favorite part about Athena is that their razors have a water-activated serum that helps you prevent razor burn and works in concert with the most sensitive of skin. It suits touchy areas like your bikini line.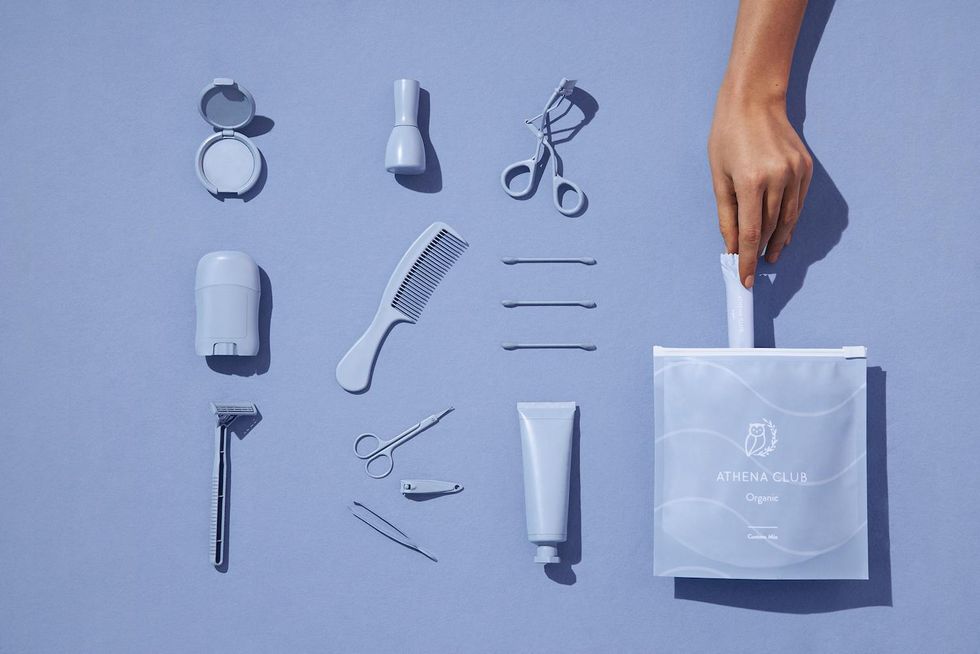 Athena Club
To top it off, Athena's razors have five blades cushioned with skin guards so you aren't tearing off layers of skin in the process. Instead, your hair and shaving cream will glide right through the blades. They also feature an exclusive moisturizing serum built in for sensitive areas.
Put all of these factors together and you get a close, smooth shave that won't leave you itching for the next few days. After using Athena Club, you'll feel silky smooth and virtually hairless.
How Much Are You Willing To Pay For Smooth Legs?
Having baby-like smooth skin doesn't have to cost as much as a car payment. You don't have to invest in laser hair removal or ration food for the month because you need to get your entire body waxed.
Athena Club razors offer different subscription plans so you never have to worry about needing new razor heads. This also mitigates the need to run to your nearest convenience store at 10 PM because you realized your razor head is so dull it would take off your leg. That's right, Athena comes straight to your door.
For me, I'm willing to pay a reasonable price for smooth legs. I've been going my whole life with stubble and ingrowns, so it's nothing I can't battle on my own. But now that I've found Athena, I can officially break out of the shower-shave-repeat cycle.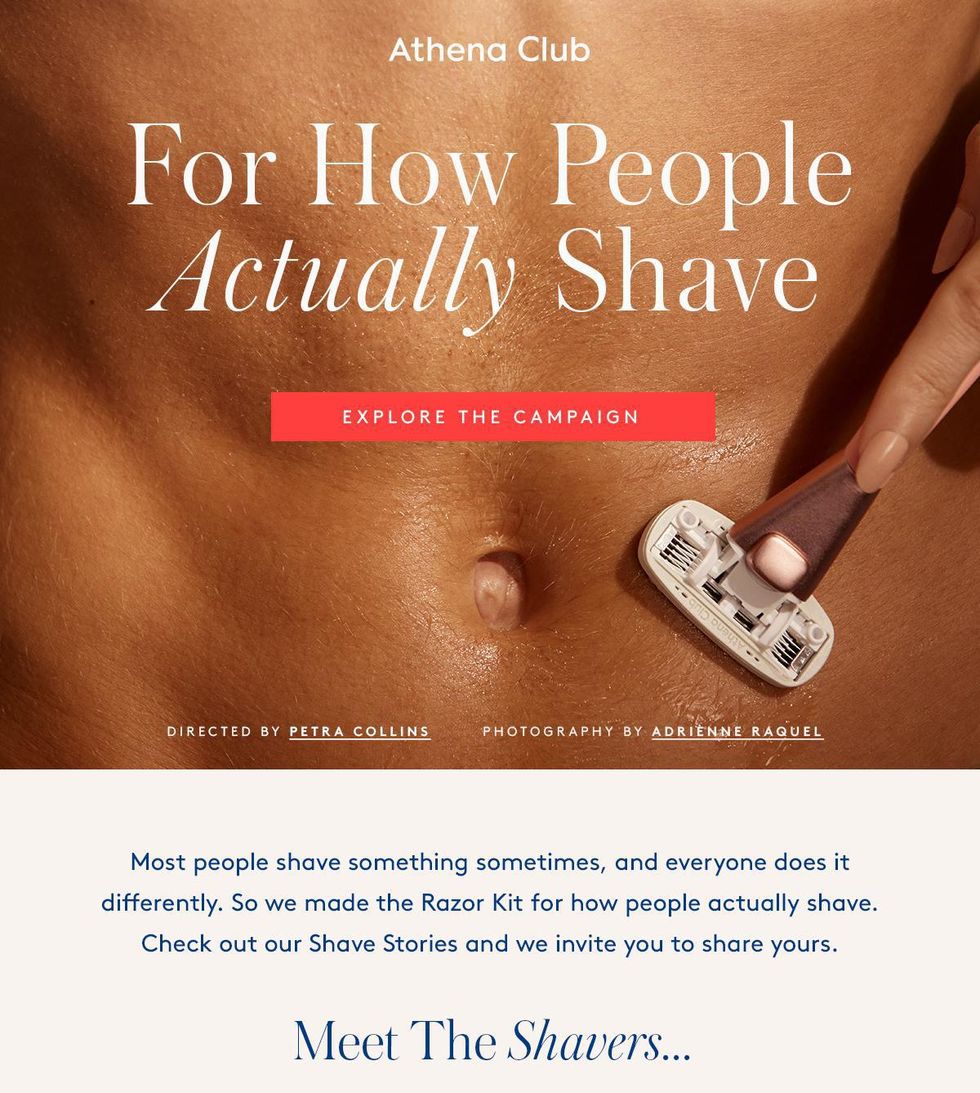 Athena Club
Your initial razor kit is $9, with blade refills going for $12 or less every few months. This is outrageously inexpensive when you think about the $40 razor blade refills at your local Target. Seriously, every time I go to buy razor heads, I cry for my wallet.
Not anymore, however, because Athena solved all of these problems I had been having with the shaving community. It feels so good to finally be heard.
It's so refreshing to know that we don't have to live in fear that our bikini lines will be inflamed or our legs will be stubbly by the next day. Athena Club has truly changed the game for the better, setting the standard of how all razors should be.
This summer, we are taking a stand against razors that dull down after one use and cost a million dollars to maintain. I'm saying goodbye to my leg hair and hello to
Athena Club!