As warmer months lie ahead, the temptation to lace up and hit the streets has never been greater.
The spring and summer months always lead to an increase in newly inspired runners. Many this year will eagerly take to the streets in order to escape crowded and stuffy gyms. But running outside and hitting a treadmill are two very different things. Running outdoors, especially on the unforgiving New York City concrete, is a highly intense activity and can quickly lead to injury when done incorrectly.
Having the right shoes are vital to having a successful summer outdoors, and considering how many brands pollute the market it can be overwhelming to find the pair that's right for you. While many beginning runners should ideally head to their local running store and get fitted, the pandemic has made it more difficult to do that. So in that respect here are some of the best overall running shoes for those itching to just slip on a reliable pair and get outside.
The Mizuno Wave Rider 24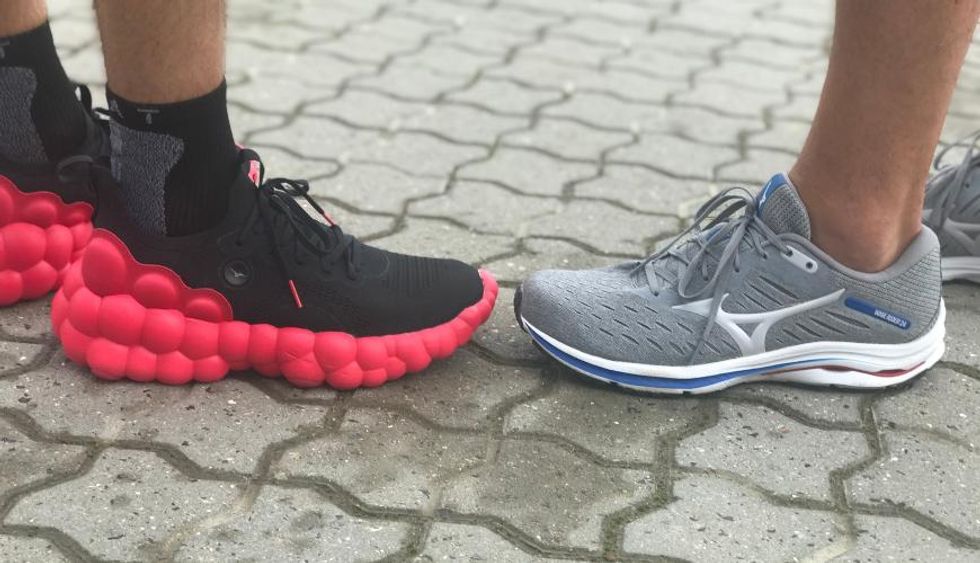 The Mizuno Wave Rider 24
Mizuno is one of the most consistent brands for newbie runners, offering a wide-range of shoes that boast well-rounded support around the entire foot, and the new Wave Rider 24's do just that. The midsole is cushioned with Mizuno's signature Mizuno Enerzy foam, which is firm enough to withstand heavy impact, helping the shoe feel quick in its response and gentle on its landing. The fit is also versatile and easily malleable and can accommodate a wide range of feet. The Wave Rider 24's are stable and reliable shoes that remain one of the highest selling shoes each year.
The HOKA Clifton 7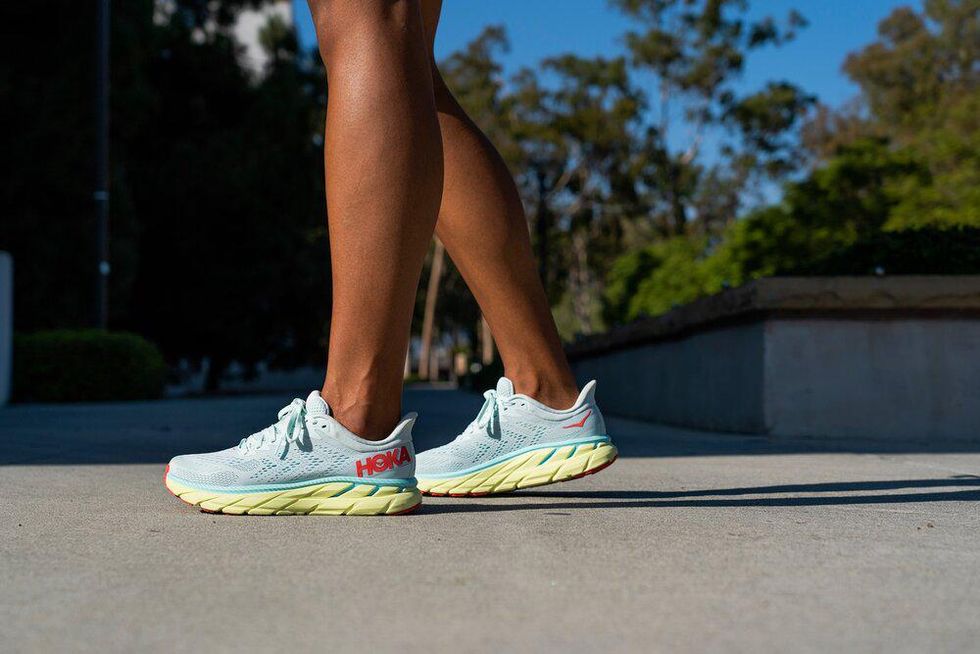 The HOKA Clifton 7
For those in need of a little more cushioning, the HOKA Clifton 7 should warrant consideration. It offers EVA foam under your foot, a thick cushion that keeps your landing soft and gentle on your feet and knees. The shoes may be thick with foam, but when on a run remain lightweight and quick in its response time. The shoe's upper mesh is extremely light and adds no weight to the overall feel of the shoe. HOKA Clifton 7's are great for those looking for a gentler shoe that's more forgiving to your body on pavement and hard surfaces.
BROOKS Ghost 13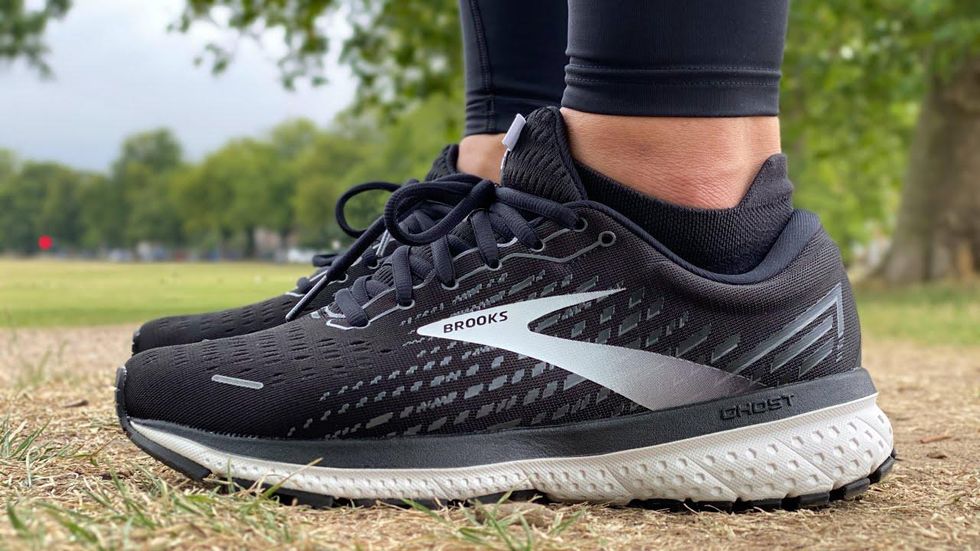 BROOKS Ghost 13
One of the most popular shoes of all time, few shoes are as well-rounded as the BROOKS Ghost 13. Meant to cater to both newbies and high-mileage marathoners, the newest rendition of this award-winning shoe adds even more DNA Loft Foam than on previous models, causing an even softer landing around the forefoot.
The Ghost 13 also offers a toe area meant to gently support your toes as well as it does the rest of your foot, which is good because we all know how gnarly a runner's toes can look without support. The original shoe fits most foot shapes but is also offered in wide for those in need of more space and flexibility. The BROOKS Ghost 13 is praised every year, and for good reason, as it's one of the most balanced shoes currently on the market.
On Cloudswift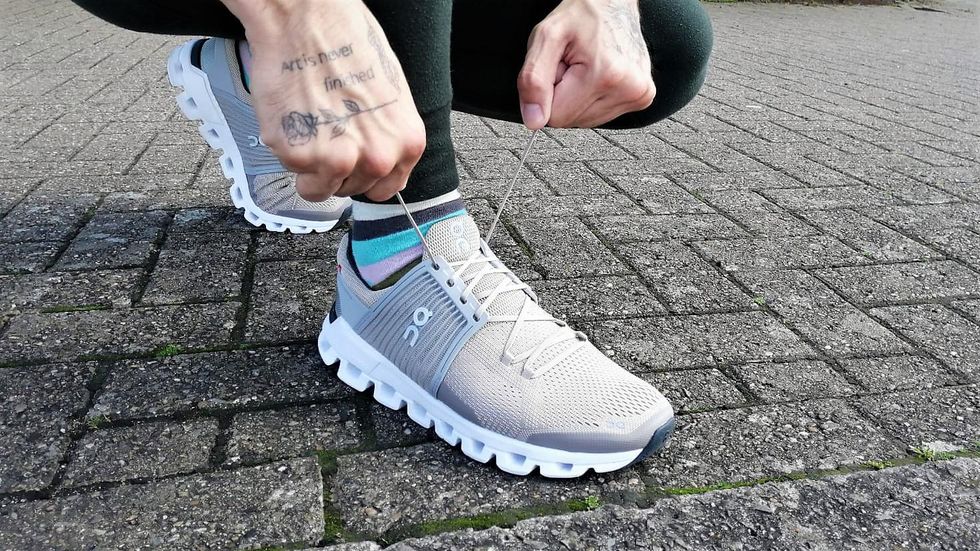 On Cloudswift
The On Cloudswift shoe has gotten a lot of flack over the years from running traditionalist for its hefty price tag and sleek, fashionable presentation, but it genuinely is an amazing shoe for novice runners. The shoe's signature CloudTec technology cushions the shoe throughout, along with On's Helion foam.
The Helion foam is soft and responsive to your feet, so they offer good endurance on long runs. With that said, it's good to remember that It's a minimalist shoe that is meant for pavement running, and the shoe's curved sole design won't fare well on any dense rocky trails.
Nike Air Zoom Pegasus 37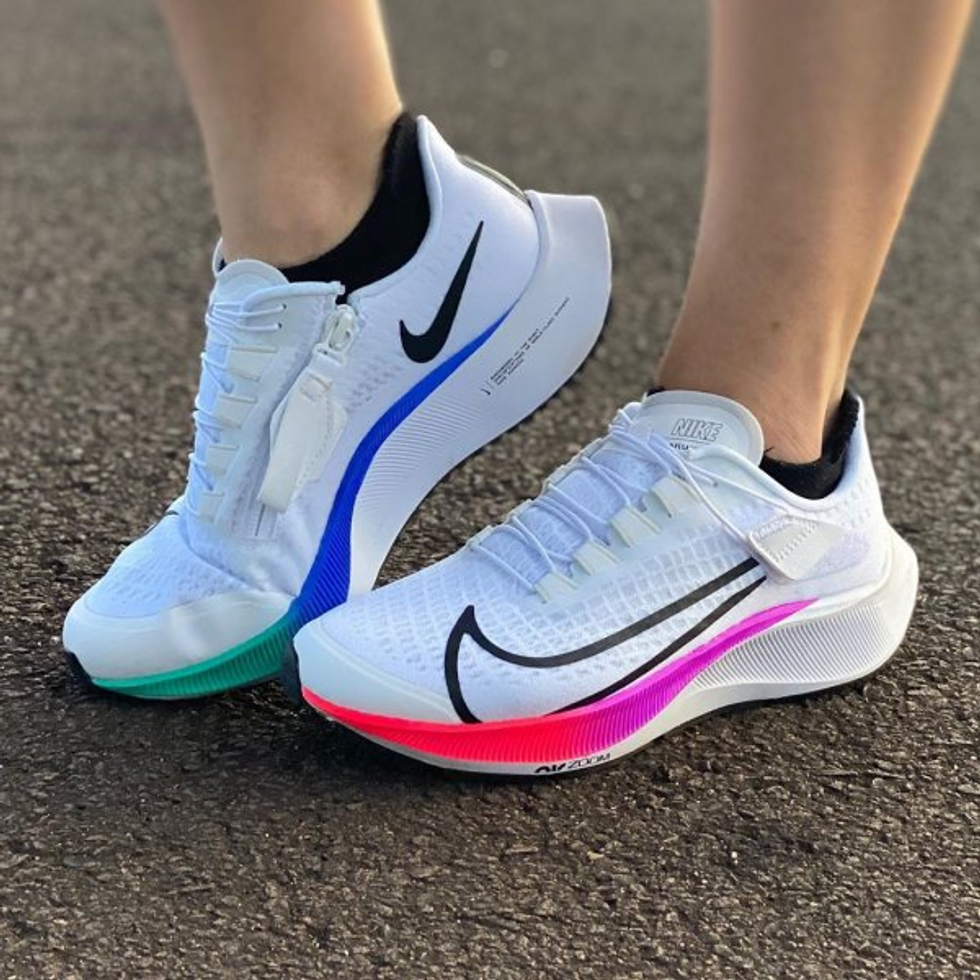 Nike Air Zoom Pegasus 37
Nike's best-selling running shoe got a massive makeover this year to help cater to even more beginners than in years past. This year's edition features a durable React foam midsole, which helps with the shoe cruise and maintain its bounce. The neutral running shoe is a no-nonsense sneaker, meant for those who don't need any special attention paid to their feet. Designers also included a Zoom Air unit, which makes the forefoot cushioning twice as thick to help with a faster takeoff.
Karhu Ikoni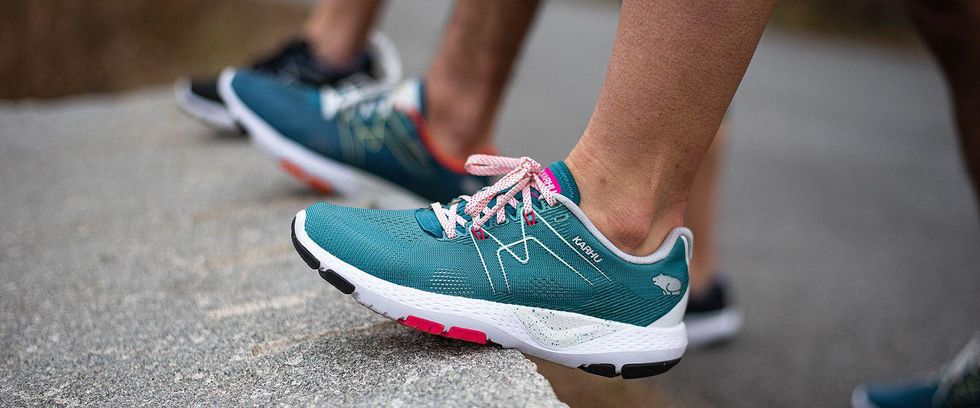 Karhu Ikoni
Designed using 3D foot scans taken by "Fleet Feet's fit id outfitting process," Karhu went extra hard to make sure the Ikoni fits most feet. The latest model offers a narrower heel for a snug fit, but still has plenty of its signature AeroFoam midsole to help keep the shoe sturdy. They also designed the Karhu Ikoni HiVo to accommodate wider feet, making the already extremely accessible shoe even more so.