Updated on February 1, 2018
Summer is a few months away, but we still miss those warm days, long nights, and for the grown-ups out there, a fair share of boozy beverages to beat the heat.
But rather than rely on your old staples of pinot, prosecco, and piña coladas, why not mix things up a little — literally! These easy drink recipes will make any of your guests believe that you're a total pro behind the bar, even if you're not totally sure what's in grenadine (let's be honest, no one really knows what that stuff is) or what kind of drink goes in what glass. The point is it will all taste good going down if you follow the basic instructions for these new treats.
Sea Breeze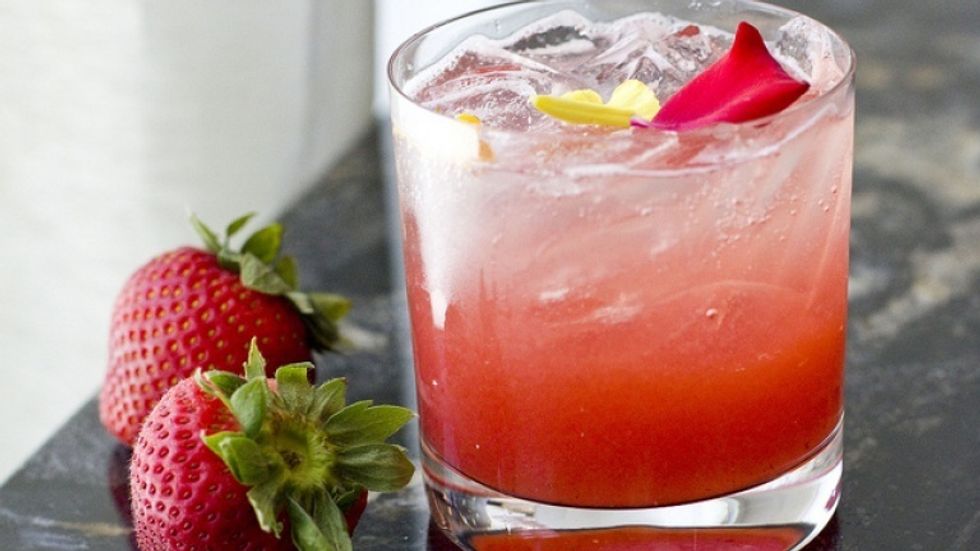 4 oz. Cranberry juice
1 ⅓ oz. Vodka
1 oz. Grapefruit juice
(Serves one)
One of the simplest drinks to start with on our list, a simple combination of fruit juices and spirits to lighten the mood. Shake it all up, put it on ice, and watch the foam rise to the surface as you tip back and enjoy.
Blueberry Lemon Sangria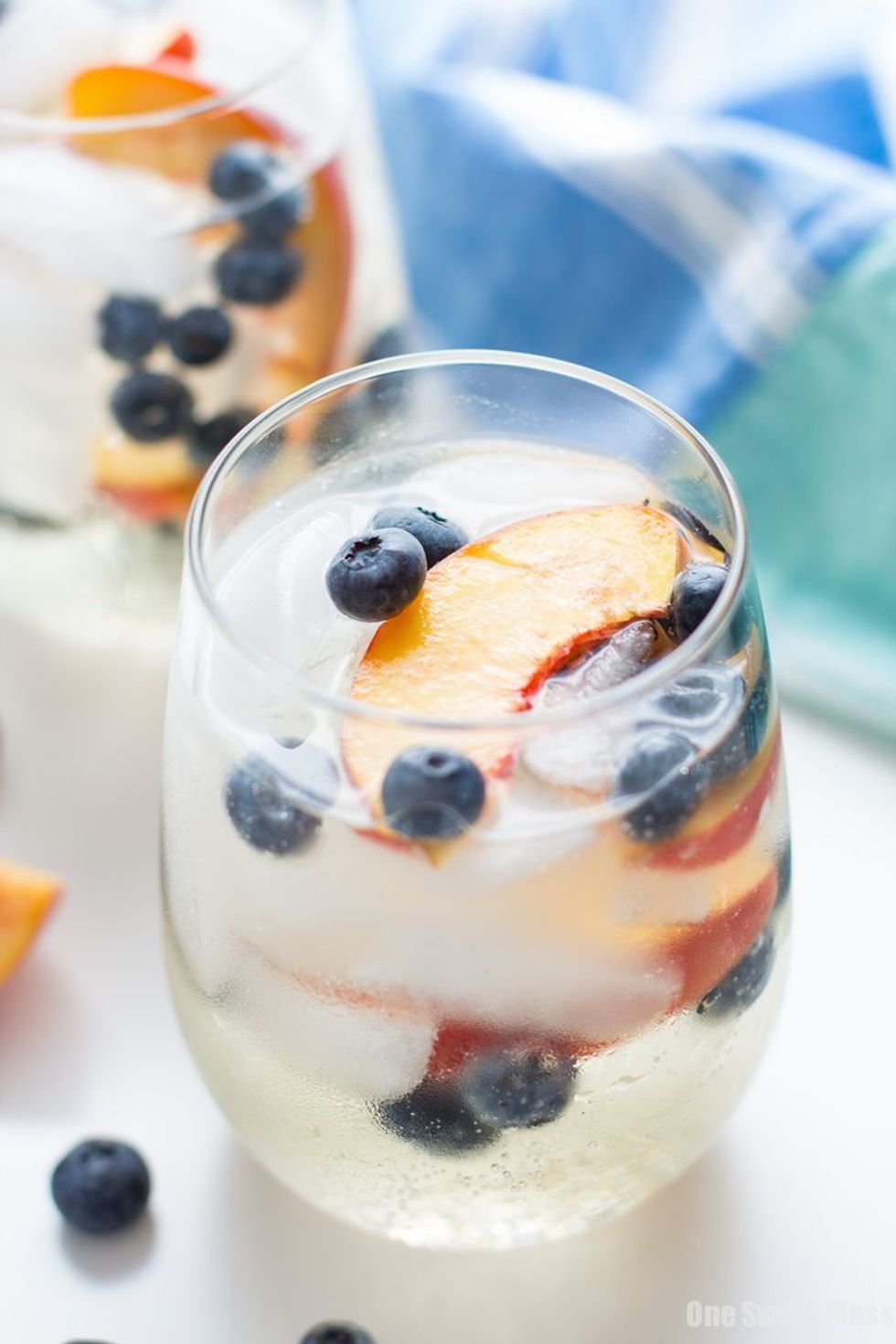 25 oz. White wine
1 cup Blueberry lemonade
¼ cup Tequila
1 cup Fresh blueberries
1 Lemon, thinly sliced
1 cup Seltzer
(Serves eight)
Mix these things together and you get a citrus, berry infused take on the classic group party drink for grown-ups. Combine your wine and liquor first in a large pitcher, then add your soda and fruit. Be sure to keep it as chill as the vibe when you serve.
Cuba Libre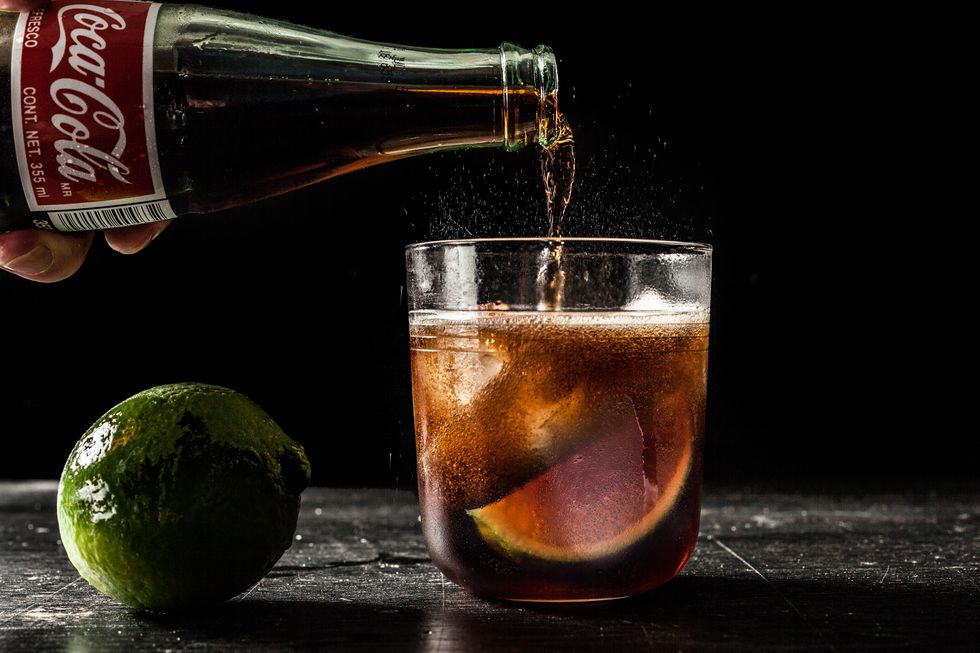 3 oz. Spiced rum
1 can Coca-cola
Juice of one lime
2 Lime wedges for garnish
(Serves two)
Does this sound like a fancy version of a rum and Coke? Because you would be entirely correct in thinking so! This drink, however, originates in Havana as something drunk by Patriots during the Spanish-American War. History class has never been so tasty.
Frozen Navel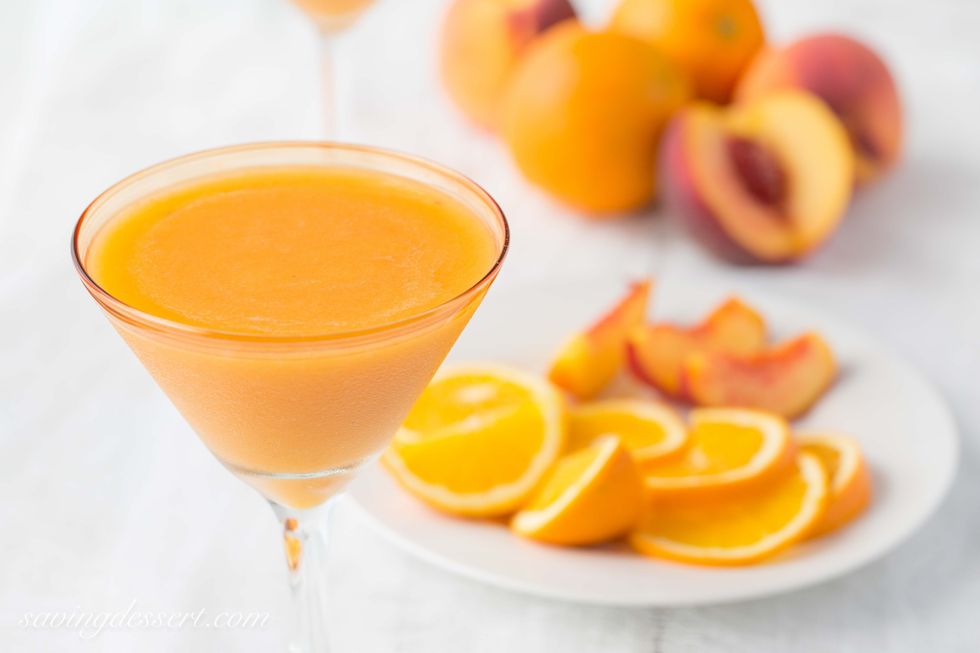 1 46 oz. can Frozen orange juice concentrate, softened
2 c. Frozen peaches
2 c. Peach schnapps
½ c. Orange liquor
Sliced peaches
(Serves four)
Naval as in the fruit, not the body part, for those of you with dirty minds. Perfect for after a day at the beach, combine the frozen fruit treats for a summer spin on the traditional Fuzzy Navel cocktail. Just combine all of your ingredients in your blender and enjoy.
Strawberry Frosé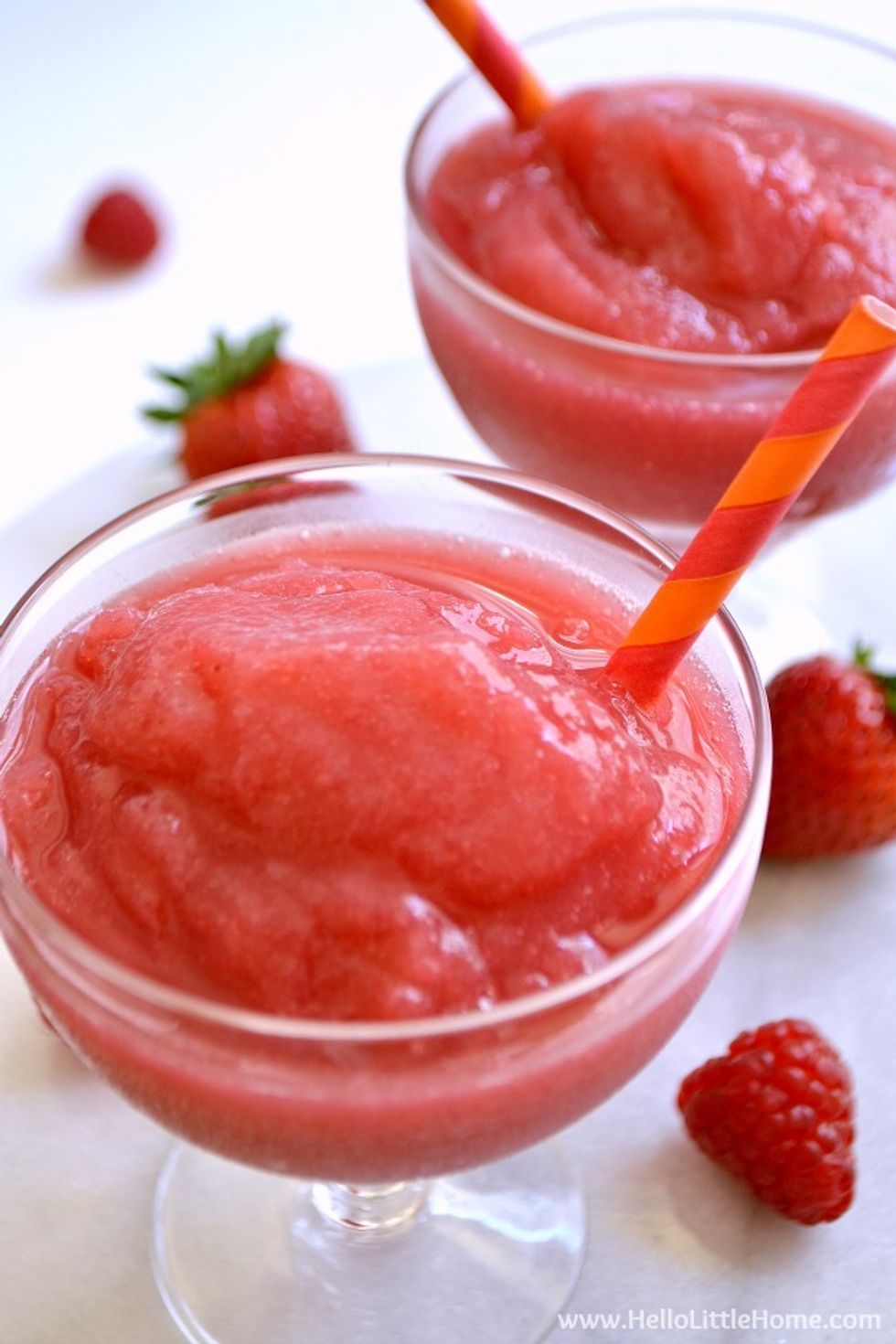 25 oz. Bottle of rosé, chilled
2 c. Chopped strawberries
¼ c. Vodka
¼ c. Fresh lemon juice
Ice
(Serves 4-6)
I'm not sure when but rosé was somewhere along the line dubbed the official wine of summer. Again, it's only better when colder. First, blend about half the quantity of each of your ingredients with a couple cups of ice. Complete until finished then sit back and enjoy the fruits (literally) of your labor.
Mimosa Margaritas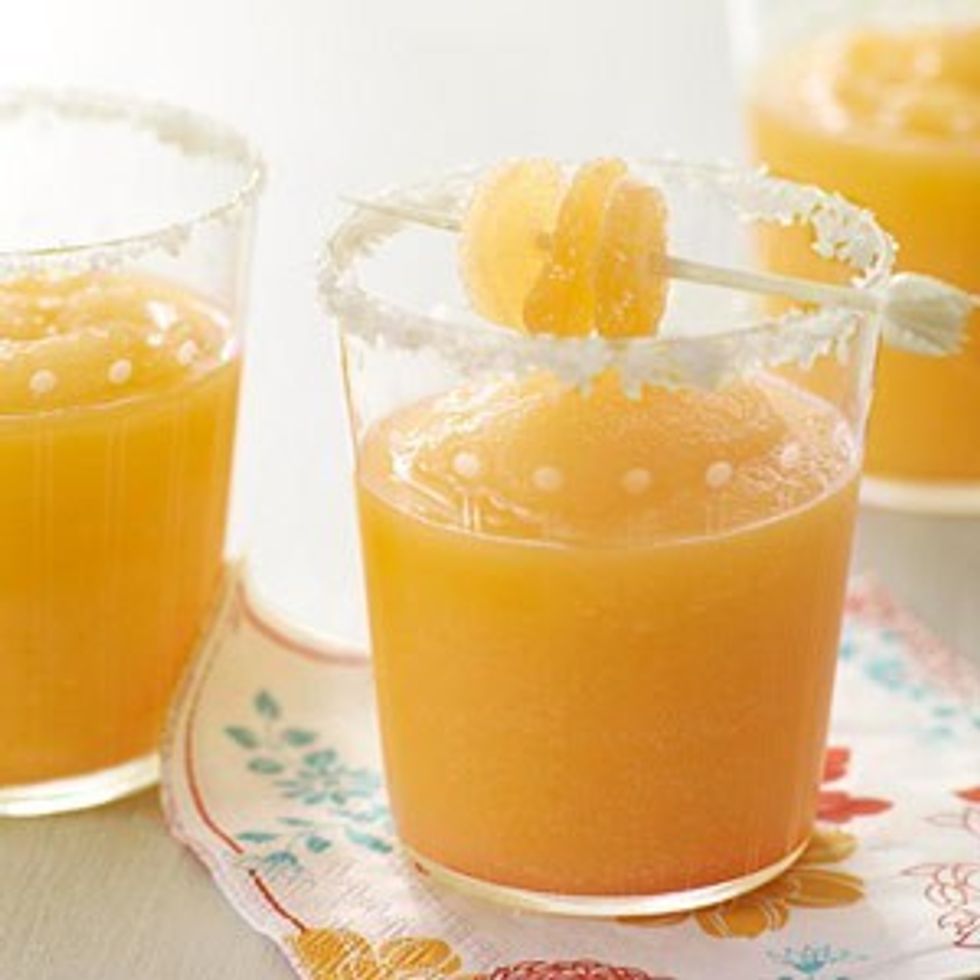 2 c. Orange juice
½ c. Tequila
¼ c. Lime juice
Lime wedge, for rim of glasses
Coarse salt, for rim of glasses
1 Bottle champagne or prosecco
Orange and lime slices for serving
(Serves 6)
When I turned twenty-one, I was mostly surprised at how many margarita flavors there are. This is my favorite I've stumbled upon. Again, it requires your blender, and offers an exciting way to take your favorite brunch cocktail and make it appropriate throughout the entire day. Now if only the quantities could be bottomless.
Tequila Sunrise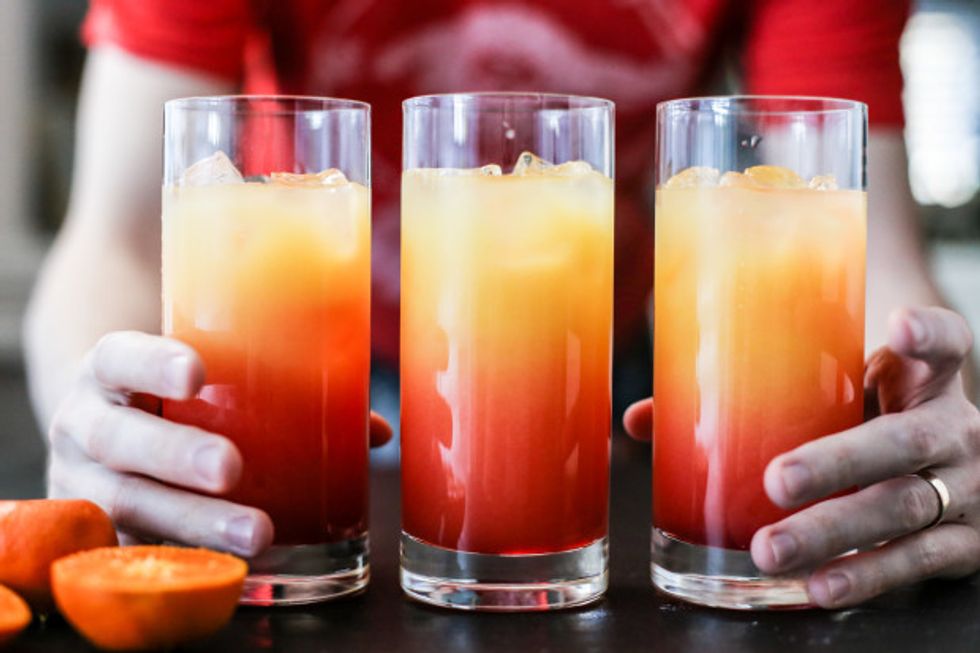 1 ½ oz. Tequila
4 oz. Fresh orange juice
1 dash Grenadine
1 Orange slice for garnish
(Serves one)
Nothing says summer like a cocktail that is literally named after the sun. Pretty, fruity, and relatively simple — though a bit of a doozy with its booze content — try out one of these the next time you find yourself in paradise and looking for a special drink by the pool. It's okay, too, if you're not sure how much a dash is (we won't tell!).
Next time you're having some friends over, or if you and your sweetie as just looking for a quiet, summer night together, you have a whole new menu to try out. The only prerequisite is ensuring you have a fully stocked bar cart. Cheers to that!