There are plenty of things that go hand-in-hand with a massive snowstorm.
Upsides include cozy fireside hangs, hot chocolate, school cancellations, and plenty of snow to eat. That last one might puzzle readers.
Like, of course, one can eat snow. It is frozen water, after all, and we all remember the childhood joy that came with collecting cascading snowflakes on our tongues. But it might come as a surprise to know that there are a handful of tasty treats we can craft if we just have a handful of fluffy fresh snow. Here are the 6 best ways to eat snow.
Maple Snow Cone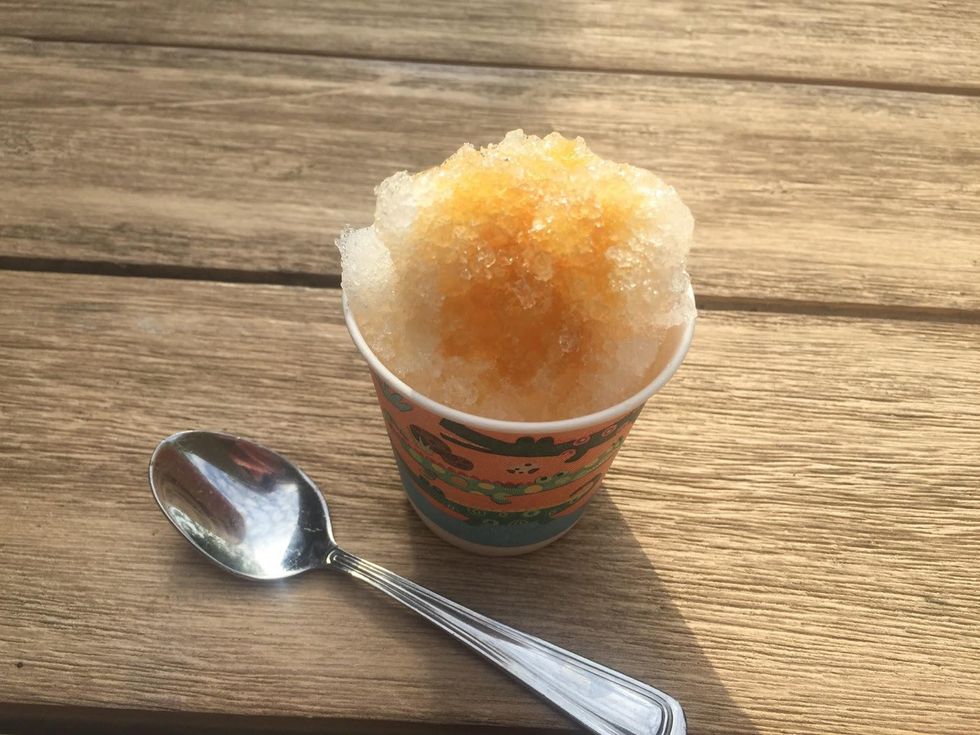 Maple Snow Cone
A winter rendition of a refreshing summertime treat, these Maple Snow Cones are a delicious and easy to make treat for members of your household. Use an ice cream scooper, and merely scoop a rounded ball of snow into a cone or cup. Drizzle the snow with a bit (or a lot) of pure maple syrup, and let it slowly saturate the snow. Adults can also add some bourbon for a fun little kick.
Snow Pops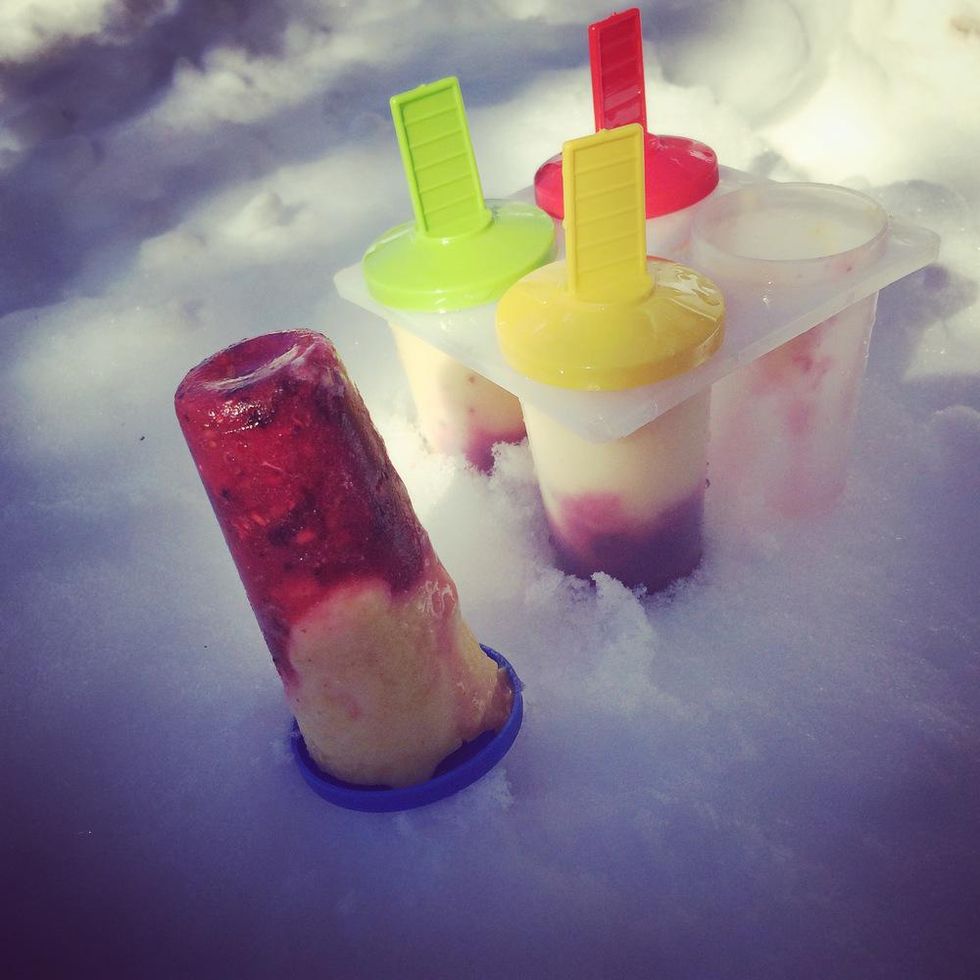 Snow Pops
Stir a tablespoon of thawed juice concentrate into some snow. Scoop the juice and snow concoctions into some sort of mold. Put the filled molds in the freezer, and wait until they're completely frozen. Then, all you need to do is just run it under some warm water to help thaw it out, and enjoy!
Snow-fogato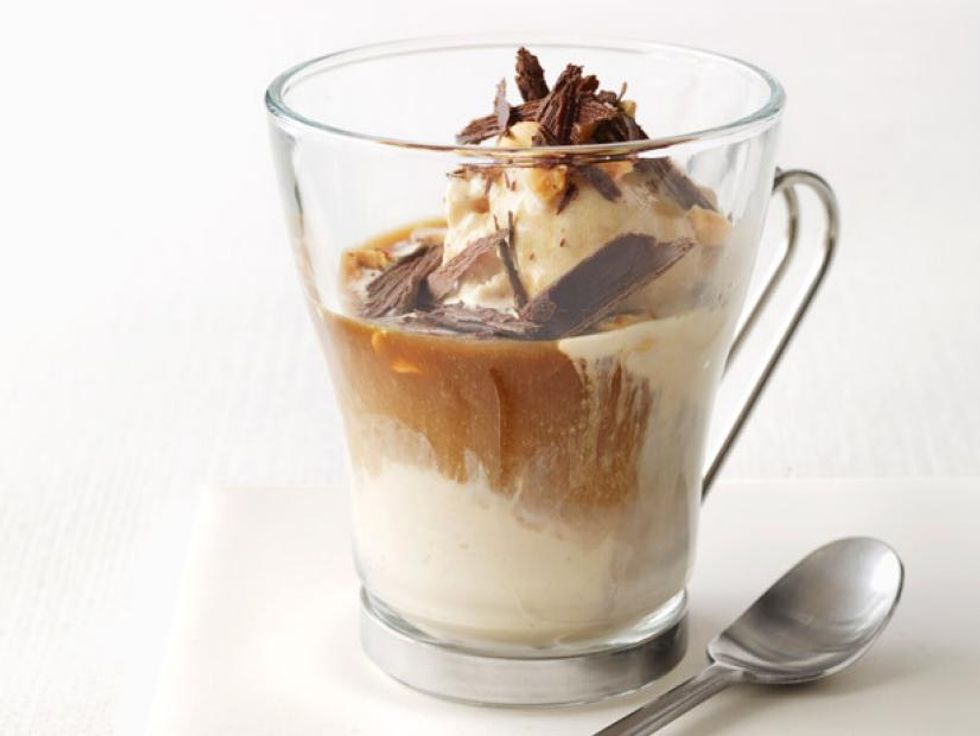 Affogato
We all have some serious wanderlust right now and are no doubt pining for foreign treats like Italian Affogato more than usual. Well, luckily this tasty treat can be recreated using some snow right outside your front door. Craft a perfect snowball that is, give or take, the size of a softball. Gently place it into a large coffee cup and add sweet condensed milk and coffee to the snow. Throw some whipped cream on top and dig in (just be sure to scarf it down quickly before it melts).
Snow Mimosa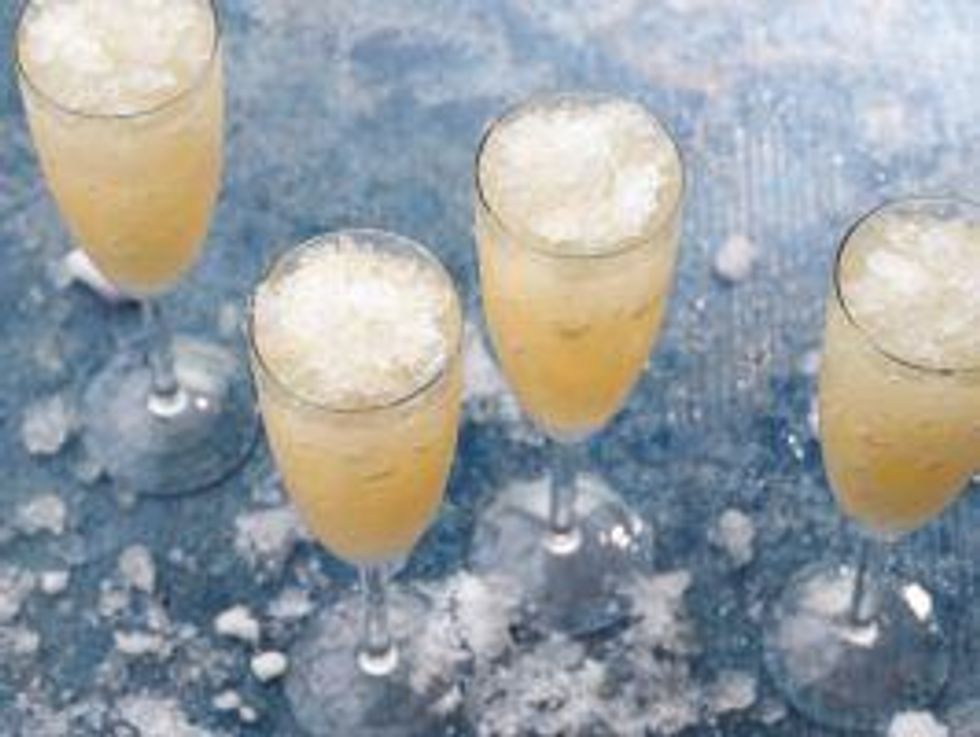 For those itching for the classic brunch beverage, step outside and grab some fresh snow. Bring it back inside and dump that snow into some champagne flutes and pour some OJ or chilled apricot nectar over it. Don't forget to add the Champagne and cheers!
Maple Syrup Snow Taffy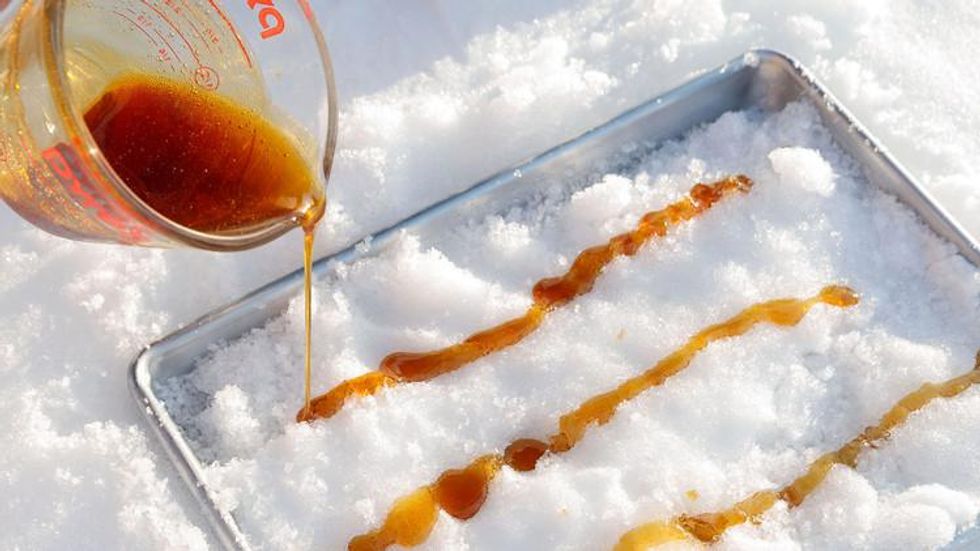 Snow Taffy
Invented by the Canadians, this taffy is unusual but delicious. Heat up some syrup just as one would do with candy, and merely pour that syrup over snow. Watch as the snow becomes sticky and delicious, and either roll it into taffy sticks or just scrape it right off with your fingers. Kids will absolutely love this concoction.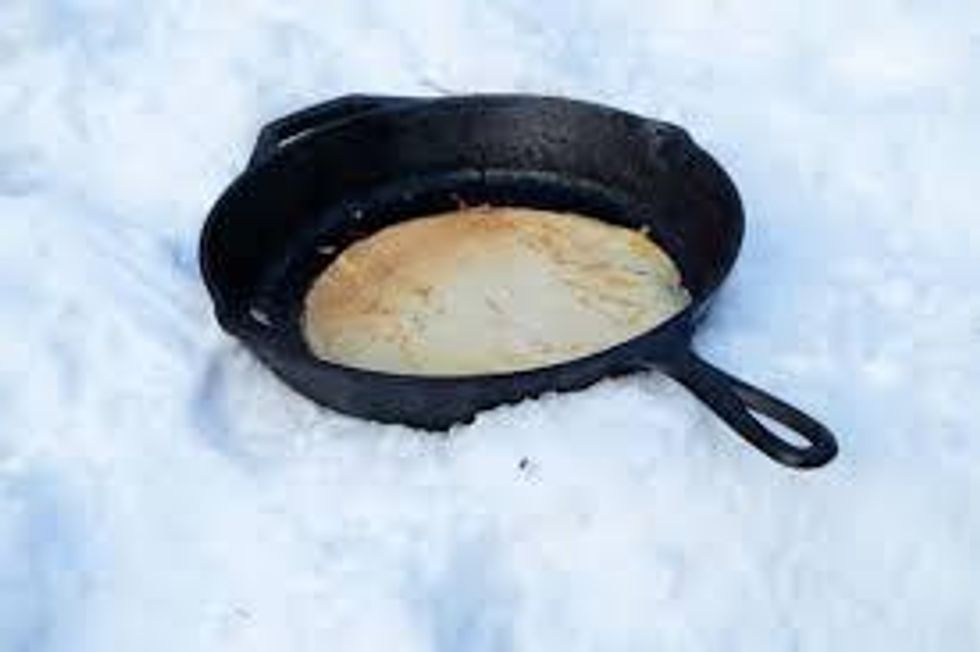 Snow Pancakes
It may sound ridiculous, but hear us out. Take some snow and fold it into pancake batter for extra light and fluffy stack of cakes. The fresher the snow, the more impact it will have on the pancake. This recipe here by Granny Miller is one of the most popular — just make sure to bake the pancake rather than fry it.