Makeup is forever. That's something I am sure of. For centuries we have evolved, but makeup has been one thing that is timeless. I just know my ancestors were rocking heavy amounts of blush back in the day.
Brands are successful if their products match the wants and needs of their shoppers. But are the brands listening to us begging for buildable mascara that doesn't clump? Or do they make "miracle-working" products that end up wasting our money?
---
That's what makes Glossier different from the rest. They listen. And and we can tell. The website boasts about keeping in touch with real Glossier users to anticipate what Glossier girlies want to see next.
Their mission statement claims: "Glossier, Inc. was founded in 2014 on the belief that beauty isn't built in a boardroom—it happens when you're a part of the process."
Another perk is the unique and cute packaging. The bright, playful stickers accompanied by a little Glossier bag that distracts you from the fact you spent your entire paycheck. The entire experience screams joyful. And personal.
Buying from a brand like Glossier gives you hope for the future. They've perfected the "no makeup" makeup trend, which means they're at least paying attention. Maybe every brand isn't trying to make a fat check off of you? (I said maybe.)
But Glossier just made a huge announcement. And it could change the brand for good.
Glossier will be featured in Sephoras starting in early 2023. For girls like me who use instant gratification as a coping mechanism for minor inconveniences in my life, this is great news.
This announcement is great for my last-minute panic packing and gift shopping needs. If I run out of the You Perfume by Glossier, I no longer have to wait 3-5 business days to smell good again.
Running out of products can be devastating. It can change the trajectory of my entire day. If I go to put on mascara and I see the tube is empty, what am I to do? Day ruined.
There's only one downfall: the lack of personalized packaging. Sure, I can snatch up some Cloud Paint and Boy Brow instantly now, but Sephora isn't giving me a discount code or sticker when I purchase.
Will Sephora offer the same discount on the Olivia Rodrigo set available on the Glossier website? Most likely not.
Or what about the adorable pink Glossier hoodie that Timothee Chalamet wore? Sephora doesn't sell apparel…
So, yes. I am excited that I will finally be able to obtain Glossier with expedited shipping. But I might still use their website for the elevated experience of it all.
For a lot of people, this accessibility will introduce them to Glossier for the first time. And let's be real, most of us are too eager to wait for shipping. Here's what'll be in my Sephora cart the day Glossier comes to town.
1. Glossier Perfecting Skin Tint - $26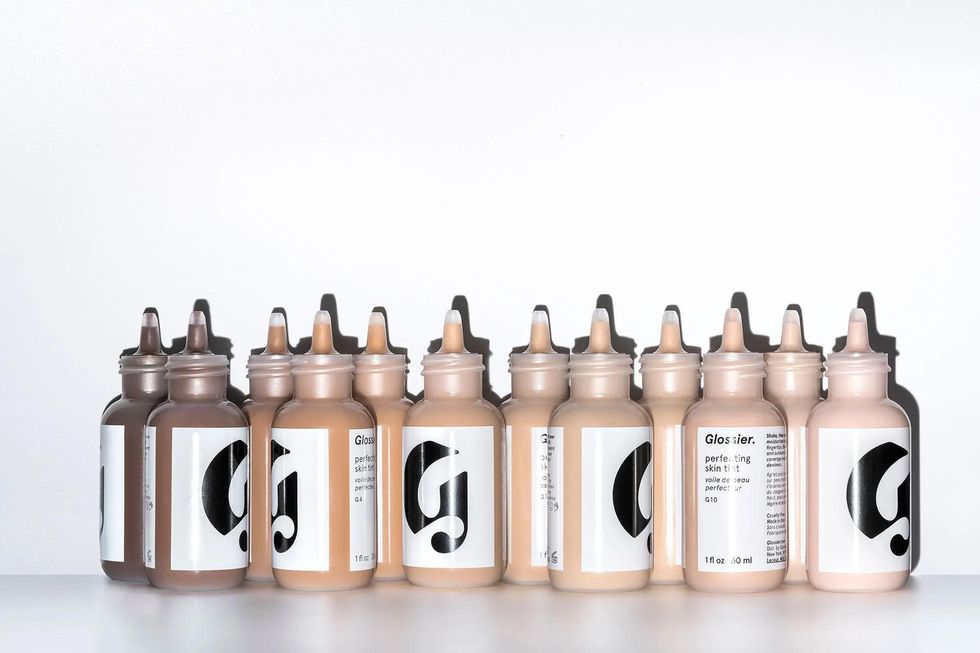 This is my holy grail product: a brightening and refining real life beauty filter. They've created a light, breathable skin tint that just enhances your natural skin. It's dermatologist tested, meaning it's great for all skin types. It's great for oily skin and simply perfects your skin tone.
It should be a staple in everyone's makeup bag. An affordable skin tint that looks good on everyone? Thank me later.
2. NARS Soft Matte Complete Concealer - $30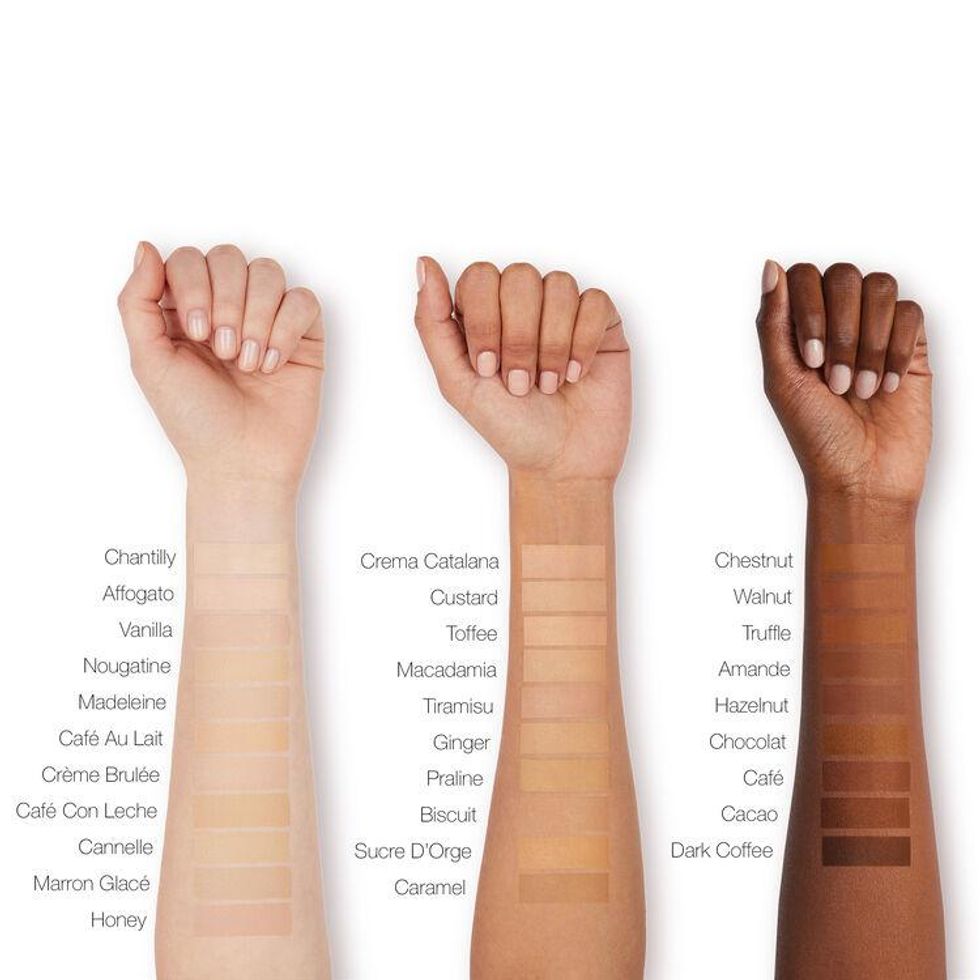 We have heard rave reviews on NARS' Radiant Creamy Concealer, but not enough praise is sung towards the sister product. The Soft Matte Complete Concealer is full coverage enough that it erased my deep under eye circles. It somehow, some way, made me look like I got a full night's rest.
It completely covers all pimples, dark spots and dark circles, you name it. The pot also lasts forever, so you're getting your money's worth.
3. Future Dew - $26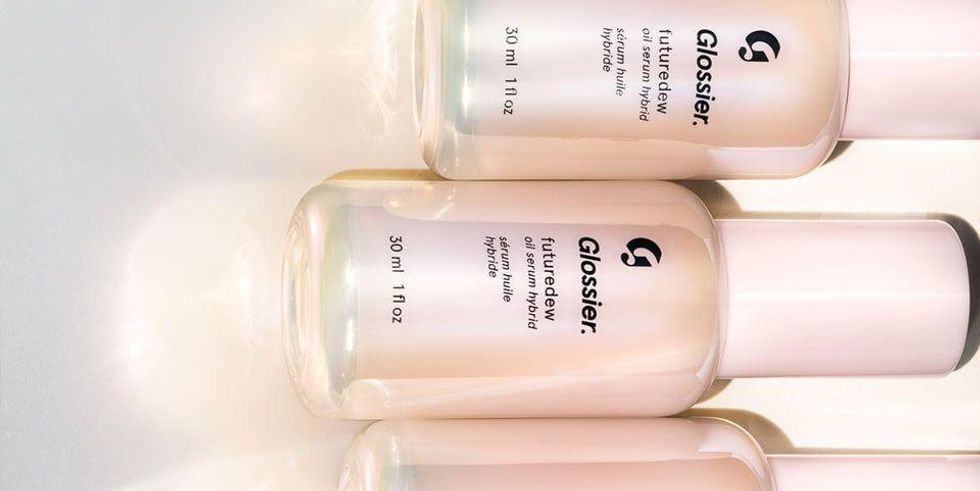 You've seen the trends. It's okay if your makeup routine is no longer fully matte. Dewy, glowy skin is in. Which is why this hybrid oil and serum is great to boost your radiance. What I like about it is that it doesn't interfere with makeup, so you can use it as a primer.
4. HAUS LABS Bio-Radiant Gel-Powder Highlight in Rose Quartz  - $40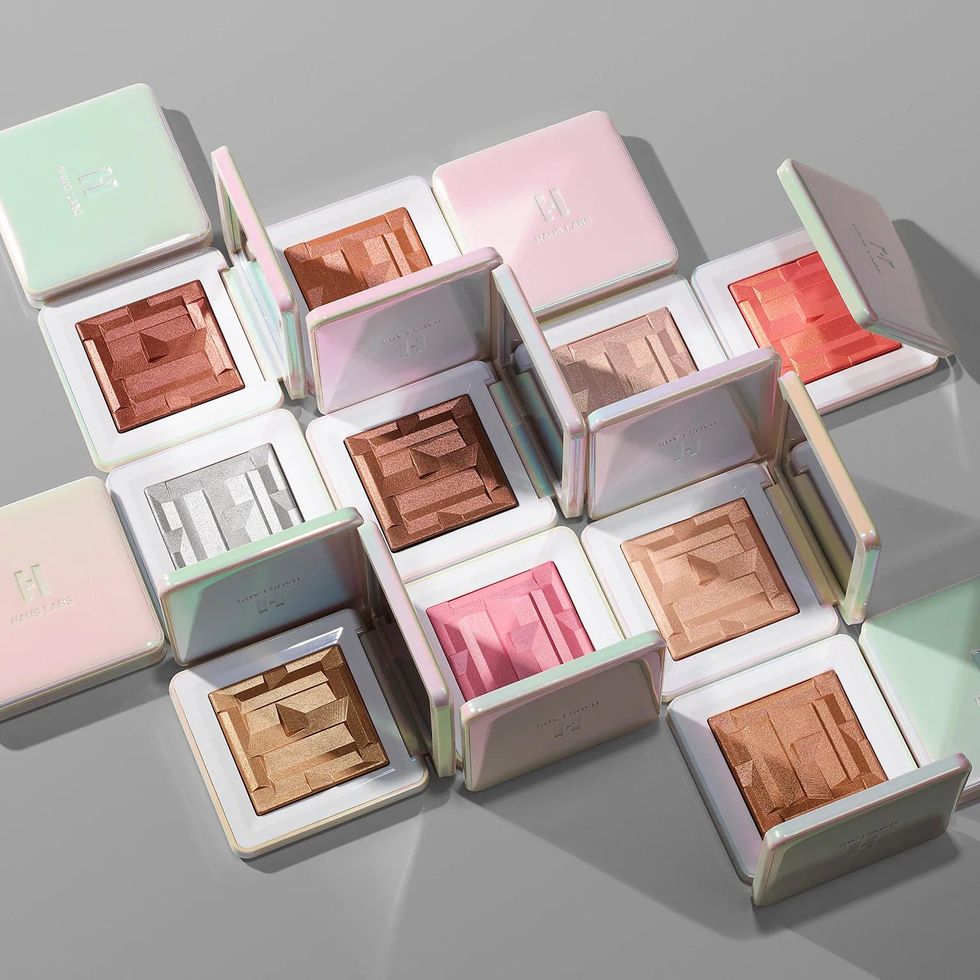 Lady Gaga's new makeup line HAUS LABS is everything we dreamt it would be. This highlighter is a beautiful pink that can enhance your blush or be worn by itself. It literally looks like a beautiful sunkissed blush, but it's a highlighter. Gaga's magic…
5. Lidstar in Branch - $18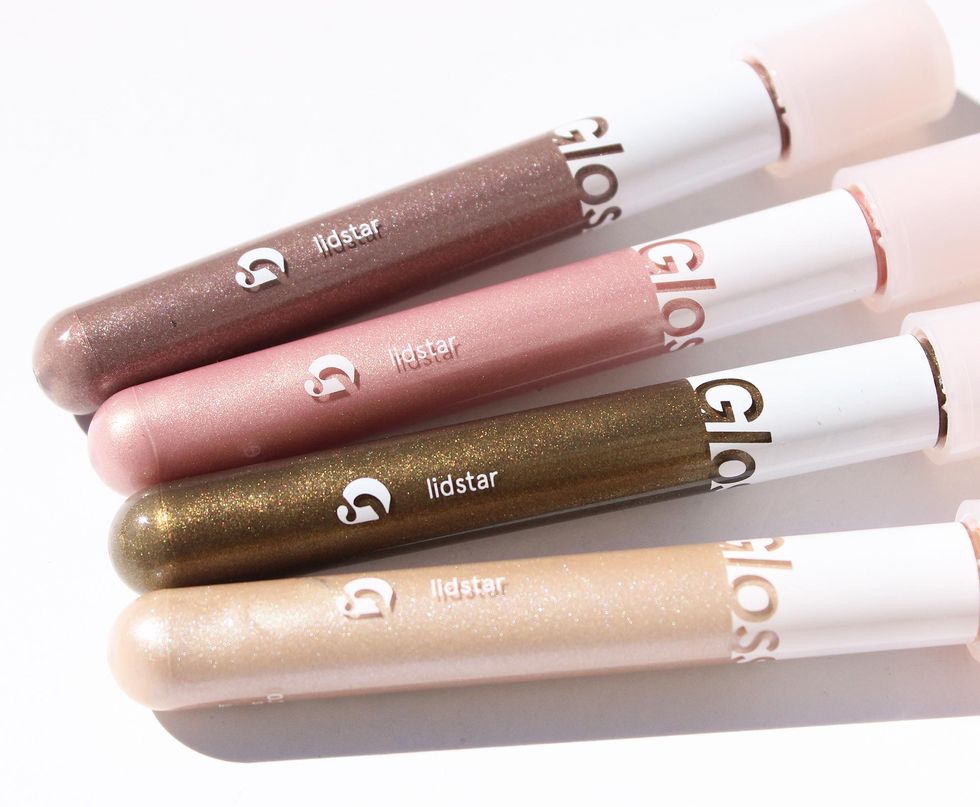 I love quick and easy liquid eyeshadow that I can just swipe on and walk out the door. Lidstar has a beautiful creamy look with just the right amount of glitter to make your eyes pop. Again, Glossier makes such affordable products it's incredible.
Glossier coming to Sephora is huge news for makeup lovers and Glossier fans alike. But don't you dare forget about their website. It's still worth the wait.