Let's get one thing straight: August is always unbearably hot.
August is a bittersweet month, as it represents the end of summer, yet it's always one of the hottest months of the year. It's especially true this year, as record-breaking heat waves sweep throughout most of the country, thanks to the doings of climate change.
With that in mind, the muggy, sweaty month of August can do some real damage to your skin. Your pores will no doubt get greasier, and your acne may flair up. All of it is completely normal, but why should you have to suffer through your last month of summer? Luckily, there is one skincare brand that you can always rely on to keep your skin in check. One skincare brand is always filled with natural, organic ingredients that you can feel good about: Burt's Bees.
"Burt's Bees? Aren't those the guys that make that chapstick?" It's true that the company's Original Beeswax Lip Balm is one of their most legendary products, curing chapped lips everywhere since 1991 with its antioxidant Vitamin E moisturizer, and Peppermint finish.
But upon closer inspection, you'll see these guys do a lot more than just lip balm. Born in the early 1980s, creators Burt Shavitz and Roxanne Quimby created Burt's Bees in the backwoods of Maine. Burt settled into his life as "bee man" and combined with Roxanne's groundbreaking recipes created a bounty of goods, from candles to lip balms. Now, the company has exploded to include face wash, makeup, shampoo and conditioner and so much more!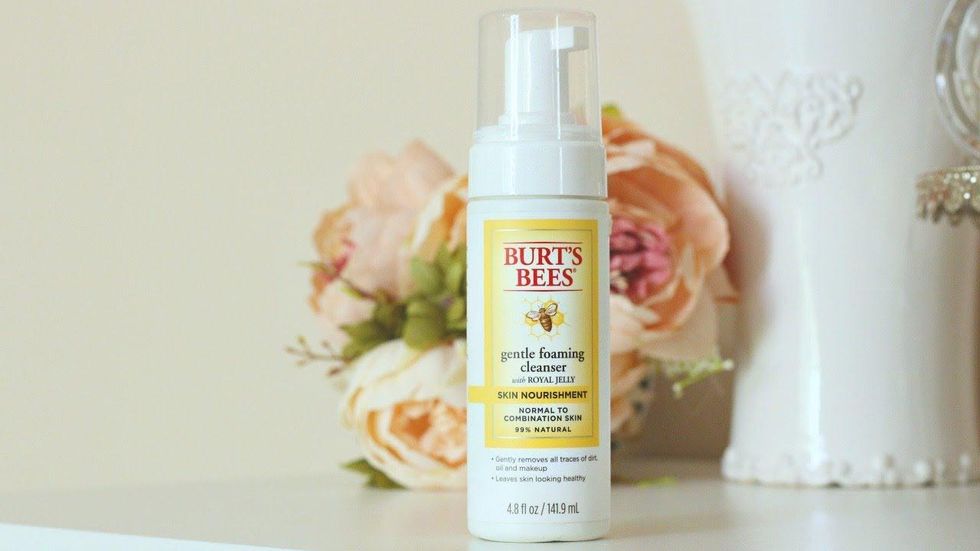 Burts Bees
But let's get back to the task at hand. For those with serious acne flair-ups this time of the month, you should go ahead and cop yourself the Sensitive Facial Cleanser. Meant for sensitive skin, the Burt's Bees formula relies on Cotton Extract and throws in a dose of soothing Aloe for the gentle treatment your face desires.
Burt's Bee's also has a wide range of moisturizers and creams, such as their Truly Glowing Gel Cream, which is made from an intentional combination of proteins, humectants, and oils, and serves as the perfect finishing touch after a good washing. Maybe your bad skin is caused by excessive makeup, or from a poorly designed makeup remover. In which case, Burt's Bee's wide range of towelettes are perfect for you. They have towelettes meant for hydrating, towelettes meant for sensitive skin, and even towelettes made from White Tea for those looking for an extra splash of moisture.

Are you not sure which skincare product is best for you? No worries! Just head over to Burt's Bees website, and you can shop for products "by concern." Are you suffering from fine lines and wrinkles? Burt's Bee's has a perfect routine for that. Or maybe you have an uneven skin tone, or maybe just plain dry skin. They even have a perfect list of recommendations for those with small blemishes.
Look, the point is that just because summer is ending that doesn't mean you need to end it with bad skin. As these heat waves continue, head into the fall confident and sexy, and take control of your bad skin. Burt's Bees' organic ingredients really work, and they're so wholesomely made that you can feel good about everything you buy.