I can no longer be silent about this — I wear sweaters at the beach. And, yes, closed-toed shoes too. I like a summer night sweater, a whimsical beach cardigan, knit pants at a bonfire. And a pashmina while strolling along the water's edge — letting the seaspray moisturize my face.
---
Partly, this is due to my barely-concealed disdain for beaches. Sand everywhere. Planning a beach day — such an ordeal. And my phone gets so hot it sizzles and shuts down.
I do appreciate a good old 20th Century period piece about melancholy women convalescing by the sea. Scowling in my sweater, I imagine I'm living their legacy.
But even more inspiring than a Virginia Woolf novel or Greta Gerwig's Little Women (2019) is a good old Nancy Meyers film. While Miss Nancy doesn't send me into an existential crisis like Woolf or Gerwig, Miss Nancy Meyers' films are fodder for beach style, my appreciation of neutral tones, cashmere and wool, and romanticizing my life.
I get it — the internet impulse to romanticize your life with "Main Character Energy" has mostly passed. It's Side Character Summer, after all. But what's taken its place are micro-niches. The idea is not to emulate each of them — you'll never catch up. Instead, find one that resonates with you and create a community with others who frequent the same TikTok hashtags and wear the same Old Money-inspired sweater vests.
So, when the #CoastalGrandmother tag emerged on the ever-ephemeral TikTok trendscape, it spoke to me on an emotional level. For some people, #Cottagecore replicated their inner forest-loving faerie. For others, it was the #CleanLook. But for me? Dressing in stripes like somebody's auntie, aimlessly dragging my feet along a Hamptons beach while wailing about a mid-life crisis just feels right.
"No, you don't have to be a grandmother," said TikTok user @lexnicoleta, who coined the term. She reassured all lovers of gloomy days by the seaside and Ina Garten who responds deeply to this aesthetic that "it's for anyone and everyone."
It's Diane Keaton in Something's Gotta Give. It's Martha Stewart's carefree Instagrams. It's Cooking For Jeffrey. In my dream life, it's me.
So I have the vision, but I don't have the beach house. Herein lies the first problem. I detest the beach — the second problem. But I do have the sheer force of will to manifest my dream life in small ways. And that's what truly counts.
All gurus of manifesting thy dream will say that it's not about magically creating your visualizations out of nothing. Living an abundant, dreamy life is about creating small moments of your aspirational lifestyle in your actual life. So I work with what I have: sweaters — a lot of sweaters.
So far, this summer has been spent composing mood boards. And, yes, wearing knitwear to feel close to my dream self. I've also been shopping. But I find it goes against my moral fibre to buy low-quality knits that will disintegrate after a few wears. I'm driven to buy high-quality, durable pieces that I wear now but can also save for that fateful day when I become the epitome of the Coastal Grandmother.
From knits to linen sets, I've been shopping my entire coastal wishlist from Gentle Herd. I can already see it: me, in the here and now and in the future-me, swanning about in these sumptuous sets as I stare longingly at the sea. I can't wait. Luckily, with Gentle Herd I don't have to.
Here are just a few of the pieces on my wishlist: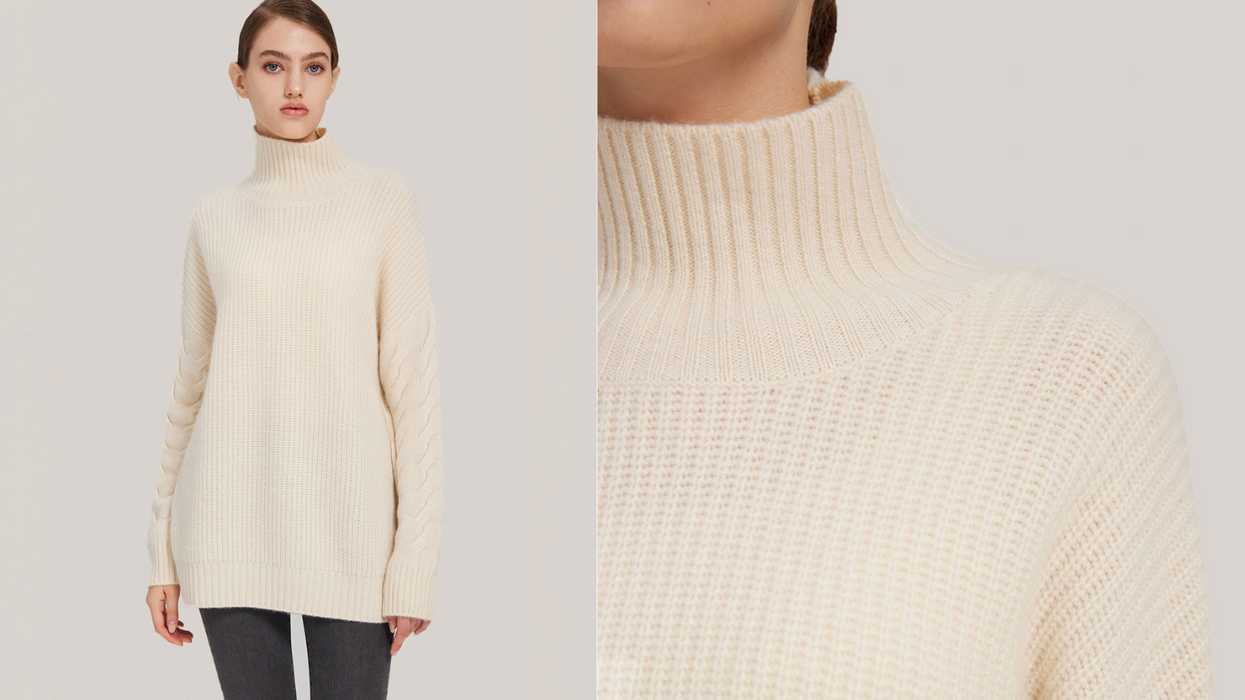 via Gentle Herd
Cashmere is for all seasons, don't let anyone tell you anything different. And this oversized turtleneck sweater is the milky neutral of my dreams. Burrow into the giant turtleneck. Camouflage in the sand. Become the beach. No one can stop you.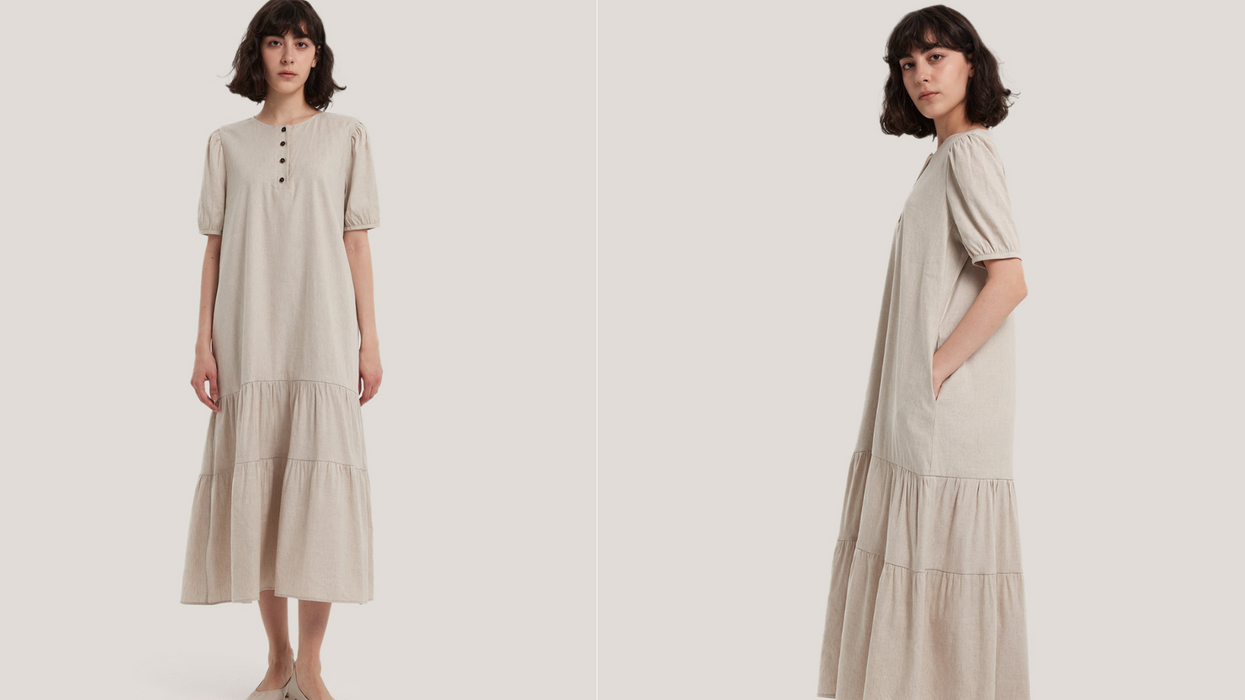 via Gentle Herd
To blend my concurrent fantasies of #CoastalGrandmother and a Virginia Woolf protagonist, a long, shapeless dress is a must-have. This oat-hued linen frock fits the bill. Dress it up with heels, or wander the strand in all your barefoot glory. And it has pockets! Gentle Herd deserves the Nobel Prize, Ms. Woolf was never awarded.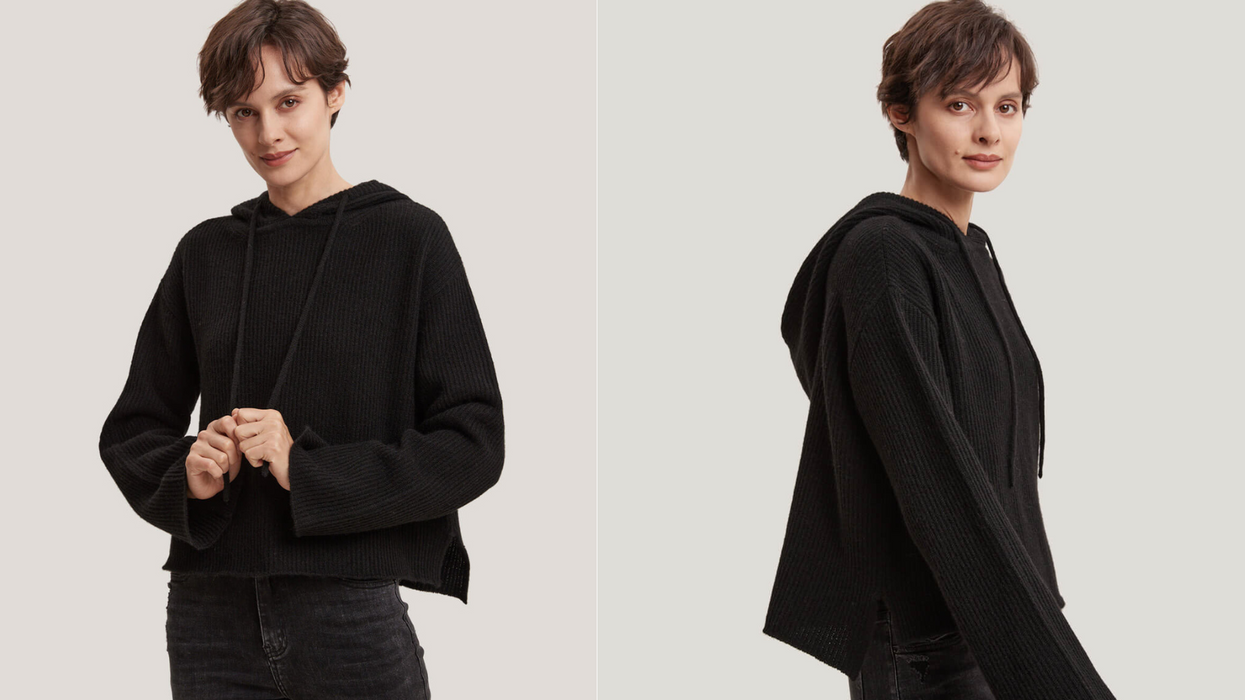 via Gentle Herd
Call me crazy — I'm shopping for a beach hoodie. But this ribbed Yak Wool Staple is lightweight enough to get me through a foggy summer morning or those damp, chilly nights. Versatility is the name of the game. This v-boxy hoodie is chic and sensible.