I'm Ready For This Summer Thanks To Honeylove
Honeylove's Sculptwear collection specializes in shapewear and lingerie
Their innovative and inclusive designs are made with high-quality materials and advanced shaping technology
They empower individuals to feel comfortable and confident in their own skin
With summer just around the corner, it's time to get my lighter wardrobe ready. I usually stick to oversized Tees and bike shorts to hide my curves. This year though, I bought some lovely dresses that I'm determined to show off at picnics and parties, and fabulous summer outings!
My friend promised I'd feel fantastic if I wore shapewear under them, but I'd tried that in the past, and it bunched up and rolled down, so I was totally self-conscious. I asked her which brand works for her, and she recommended Honeylove.
Honeylove specializes in next-level sculptwear that's designed to make women feel confident, sexy, and comfortable. They carry everything from bodysuits, shorts, undies, bras, leggings, and pants in sizes XS - 3XL.
I wanted to find out if their pieces actually deliver on what's promised, so I took the plunge and submitted my first order.
Here's what I got: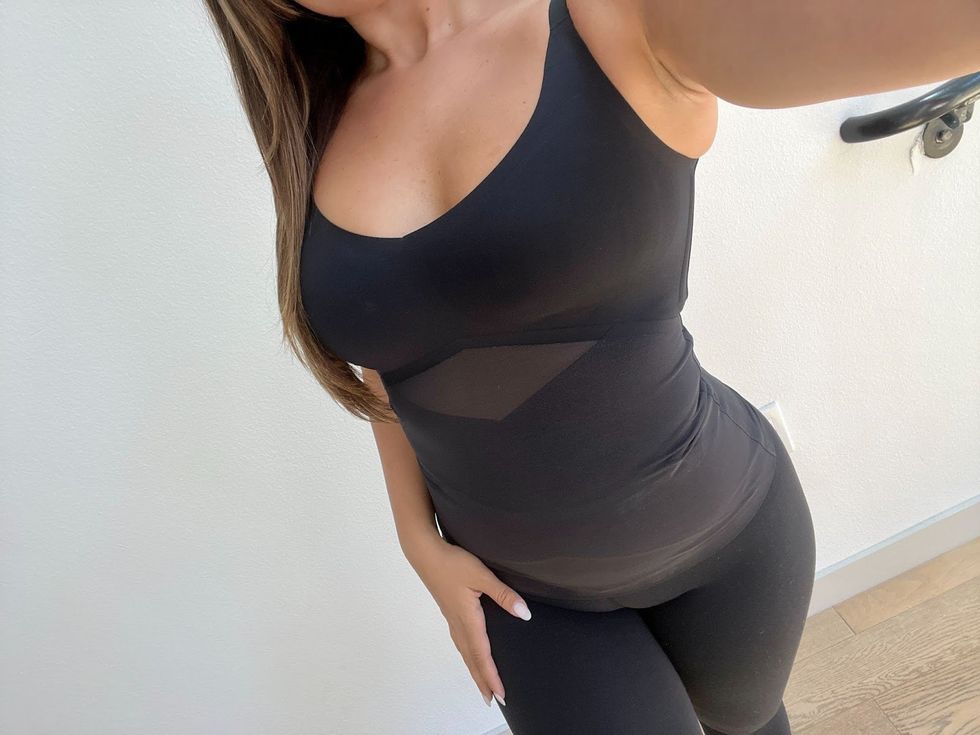 The LiftWear Cami comes in so many gorgeous colors; Stonewash Blue, Rose Tan, Fig (maroon), Runway (black with mesh), Sand, Vamp (black), Astral (white), just to name a few. The first thing I noticed after trying it on was the quality. It's like a second skin.
Each design undergoes 1 to 2 years of rigorous testing with women of all shapes and sizes to ensure the highest comfort and effectiveness. And it truly makes a difference.
I love that the straps are adjustable so that it looks wonderful under tops, blouses, and dresses. Plus, I wear it on its own with jeans, shorts, or skirts – so breezy for summer!
And the best thing is, I don't need to wear a bra! The LiftWear Cami comes with built-in bust support, so it lifts without an underwire – it's life-changing.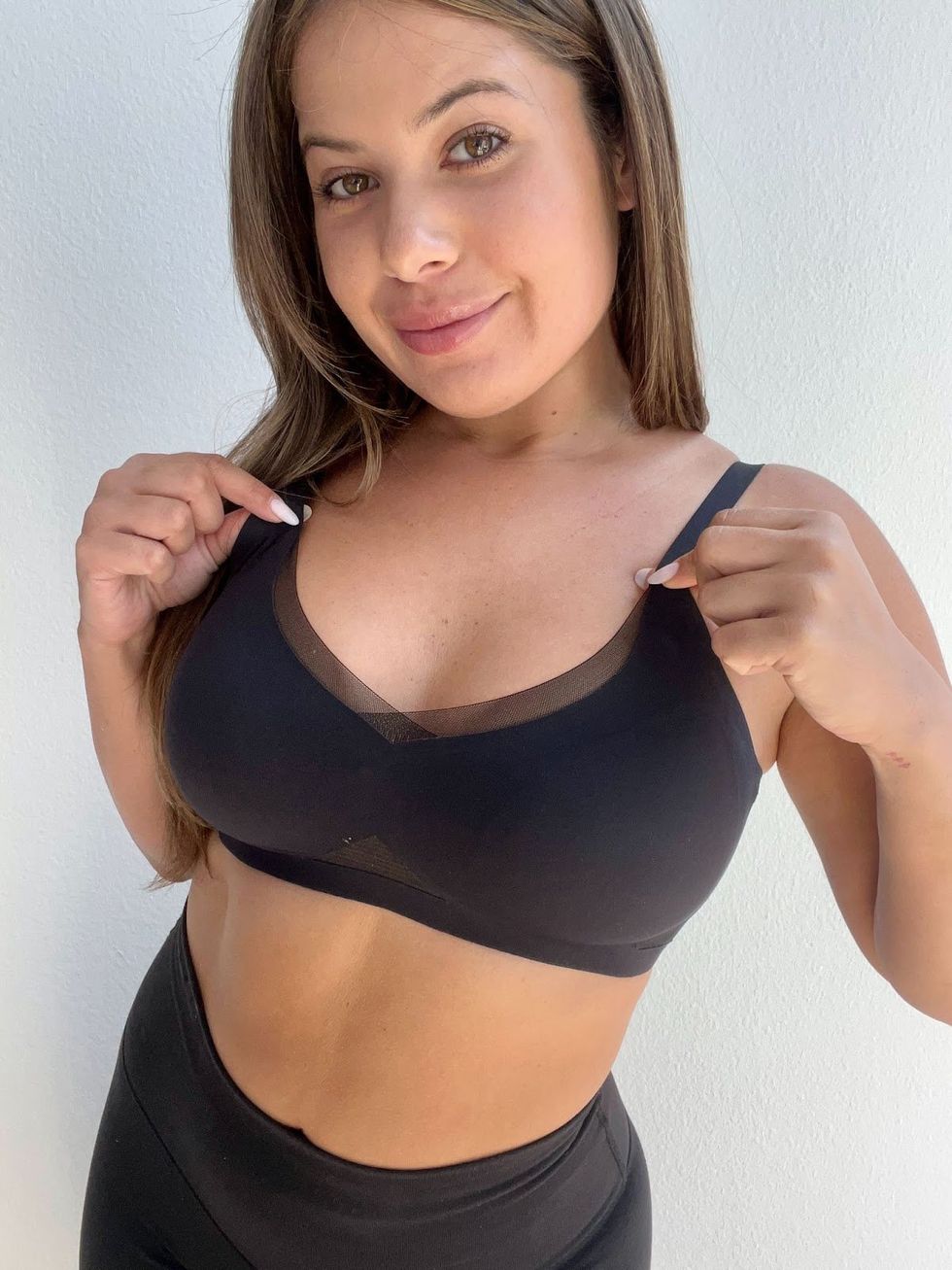 My next item was Honeylove's CrossOver Bra. I'd never bought a bra online before, so I was a bit worried about picking the right size. But their sizing tool is super clear and makes finding your size seamless – no measuring tape needed.
Surprisingly, the bra fits perfectly and does everything right. No underwires! So no pinching or poking. I also like that I can cross the back straps, so it's incredibly versatile. I can combine it with any top.
Honeylove's design gives me a soothing silhouette that feels authentically sexy. No more dreaded back bulge, armpit fat, or uni-boob problems with the CrossOver Bra – I'm in love!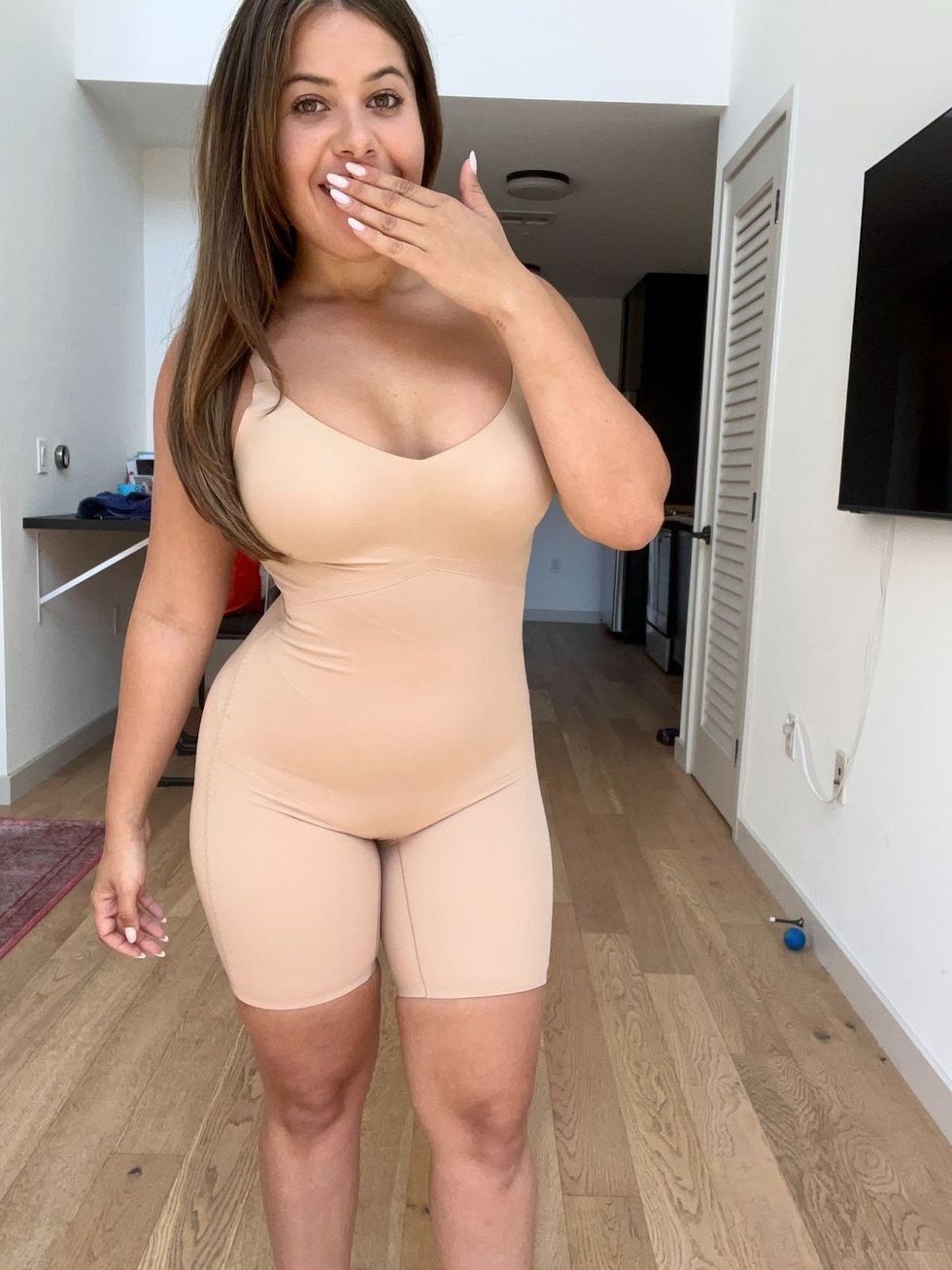 To complete my Honeylove super summer haul, I ordered the Cami Bodysuit in Sand. It offers medium compression and is bathroom friendly, which makes it super easy to go!
I was amazed by how silky and breathable the bodysuit feels on the skin. It holds in all the right places – It sculpts my waist perfectly and gives me a great lift without underwire. Plus, it's totally wedgie-free! It's honestly the best foundation buy I've ever made.
Thanks to Honeylove, I feel confident and comfy in any outfit. I wear the Cami Bodysuit under my work dresses and feel unstoppable. The Crossover Bra was a lifesaver for those spring weddings. And I pretty much wear the LiftWear Cami any and everywhere –
I'm obsessed!
I am sooo ready for those hot summer days because their Sculptwear prevents chafing and discomfort. They also have a Mid Thigh Bodysuit which offers a bit more coverage.
No matter if I'm wearing dresses, skirts, shorts, or jumpsuits – Honeylove's pieces give me awesome flattering curves. So I never worry about lines and bulges. 5 stars from me!
JUST FOR YOU: Buy One Get One 15% OFF SITEWIDE! Plus Free Shipping On All Orders $100+! Follow This Link To Shop!