The Wonders of Kale: If you like it raw, you'll love it cooked
Three go-to recipes that highlight kale's sweeter side
The first time I ate kale it had been cooked for hours in a minestrone soup. It smelled vaguely of broccoli and had a stringy, soggy texture. I honestly can't say it was love at first bite. Flash forward to 2009, and my first raw kale salad --- Lacinato kale cut into micro ribbons with roasted butternut squash, pumpkin seeds, cranberries and goat cheese. Sweet, bitter, crunchy -- It was a revelation. Since then, I've eaten many a raw kale salad, and many bags of dehydrated kale chips. For the past decade, raw kale has been all the rage in both high end restaurants, like Gramercy Tavern in NYC, and chain eateries, like Hale & Hearty. As much as I've enjoyed it, at this point I am raw-kaled out. I just can't take it anymore. The once refreshing sharp bite of those iron, (and protein, calcium, vitamin C and A and fiber) rich leaves has started to taste like something that came out of my dad's lawnmower. So, I've spent the past few weeks cooking it.
As most of us know, there are many different types of kale; Common Curly, the above mentioned Lacinato, Red Russian, Siberian, Redbor, and Chinese Kale. Some, like Siberian, Redbor and Common Curly, are better suited to soup or smoothies and others, like Red Russian and Lacinato, are better raw or roasted. Here are three recipes for cooked kale that show off its many subtle sides.
Cream braised Lacinato Kale – serves 2-4
1 large bunch of Lacinato kale, washed, center stems removed
1 large shallot, finely chopped
2 tablespoons butter
¼- ½ cup heavy cream
salt to taste
Slice the cleaned kale into thin ribbons and place in a steamer basket of a pot with enough water to steam the kale. Bring to a boil, steam for five minutes, and then remove from heat. In a medium sauté pan, melt butter and add shallot. Cook on a low to medium heat, stirring so as not to burn the shallots, until translucent, about two to three minutes. Add kale and sauté for a few minutes on a medium heat. Sprinkle with a good pinch of salt and add the cream. Cook uncovered for about 5 to 10 minutes, or until cream has been absorbed. If you are not serving immediately, cover loosely with foil and then add a bit more cream before re-heating.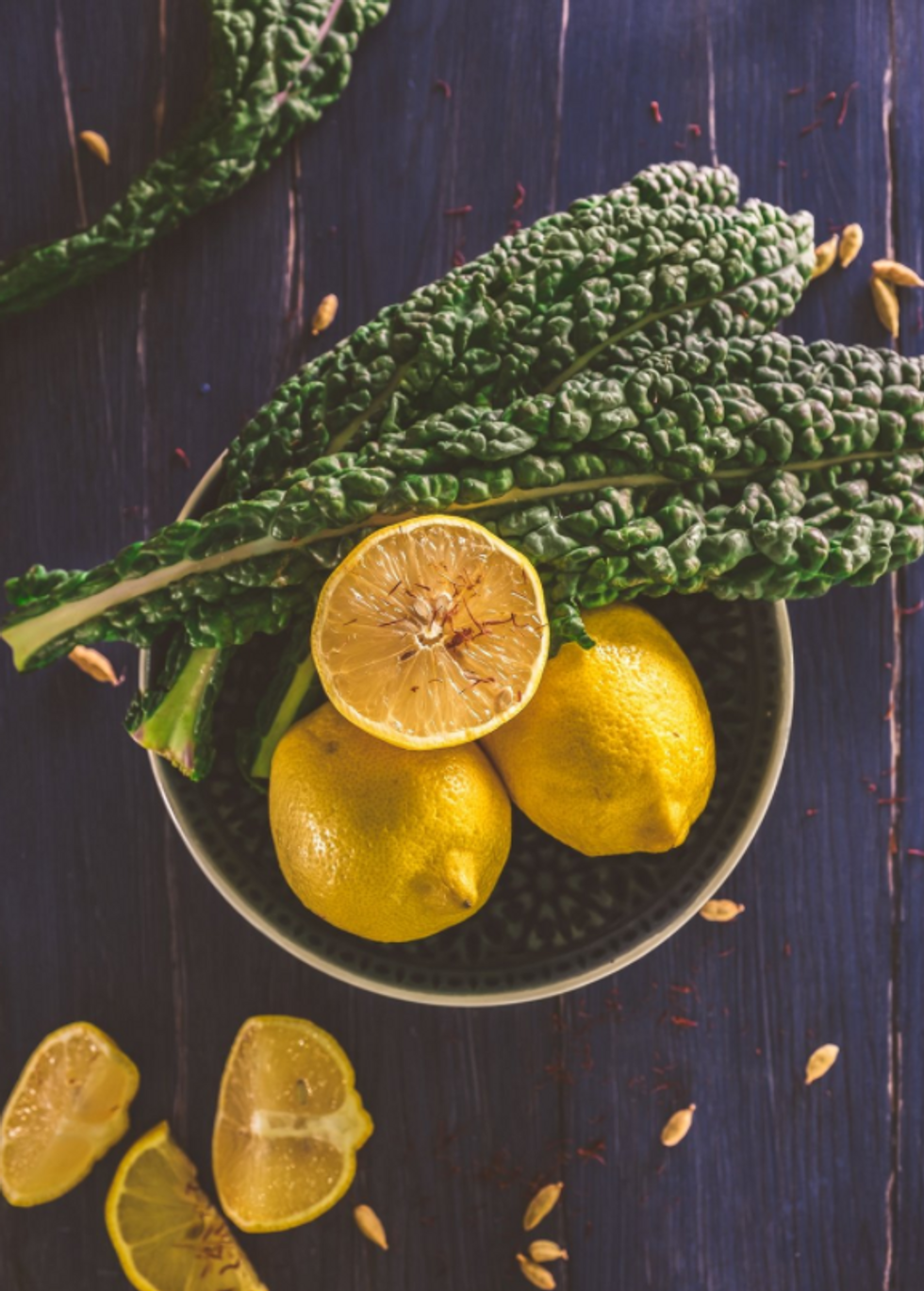 Curly kale with white beans, rosemary and garlic – serves 2
I bunch curly kale, washed, but not patted or spun dry, center stems removed (you may also use Lacinato kale or Red Russian kale)
2 large cloves garlic
1 small sprig fresh rosemary, leaves removed from woody spine and minced
¼ cup good quality olive oil + 1 tablespoon reserved
¼ cup white wine
1 16-oz can of cannellini beans, rinsed and drained
pepper to taste
Place garlic, one teaspoon of kosher salt and minced rosemary in the bowl of a mortar and pestle and grind into a paste. Put the olive oil in a medium to large sauté pan with the paste and cook over medium-low heat for about a minute, taking great care not to burn. Add the kale. Be aware that the residual water on the leaves will splatter when it hits the oil. Cover immediately and cook for about 3-5 minutes, so that the leaves steam a bit. Uncover and add beans. As the beans cook they will start to stick. At this point, add the wine. Cook, stirring occasionally until all the liquid has been absorbed. Remove from heat and stir in remaining tablespoon of oil. Serve hot or at room temperature.
For a full meal, you can add pasta. Cook one cup of rigatoni al dente, making sure to reserve some of the pasta water. Drain and add to the bean/kale mixture, cooking over a medium heat for two or three minutes, adding a bit of the water if the mixture should become dry. Top with grated parmesan cheese.
Chinese kale with garlic, ginger and soy – serves 4
1 large bunch or Chinese kale, washed, ends trimmed and sliced in half lengthwise
3 tablespoons dark peanut oil
1-2 cloves garlic, smashed into a paste
1 bunch scallions, trimmed and sliced, light and dark green parts
1 tablespoon fresh ginger root, peeled and grated
¼ cup soy sauce or tamari
1 tablespoon dark sesame oil
Steam the kale for five to eight minutes and remove from heat. You should be able to easily pierce the stalk with a paring knife. In a medium sauté pan, place the peanut oil, garlic and scallions and cook for a few minutes over a medium heat, stirring and taking great care not to burn. Add the ginger and then the kale. Raise the heat a bit and cook until the kale starts to sizzle. Add the soy sauce or tamari, and immediately lower the heat. You don't want the soy to boil off. Remove from heat and stir in the dark sesame oil. Cover for a few minutes so the kale has a bit more time to absorb the sauce. Serve hot or at room temperature.
For other spring kale recipes, check out this.