Do you ever find yourself feeling overwhelmed by all the pricey kitchen gear out there that you just end up not buying anything for the kitchen? I know I do. I have a long wish list of things I'd like but can never justify the purchase of- like a $350 blender. So I began the deliciously entertaining task of browsing the web for new kitchen gear. Whether you're looking for a gift for mom or dad or in need of some new stuff for your new apartment, these are 21 kitchen essentials for under $20.

Whiskey Glasses $12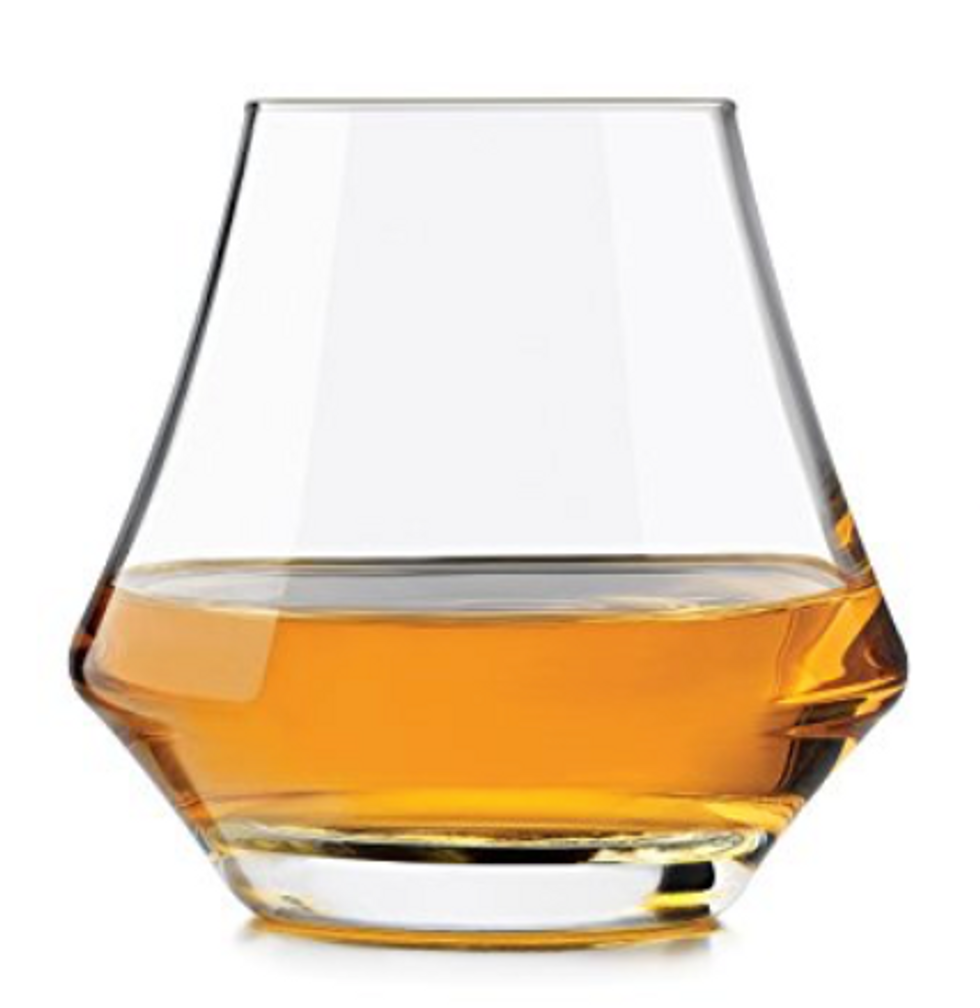 Amazon
These whiskey glasses are perfect for the seasoned whiskey drinker. The glasses are intended for serving whiskey neat or with a splash of water. This is a delicate glass with a shape that allows for the aroma of the spirit to shine. (Great for big red wine or craft beer, too!)
Cheese Knife Set $14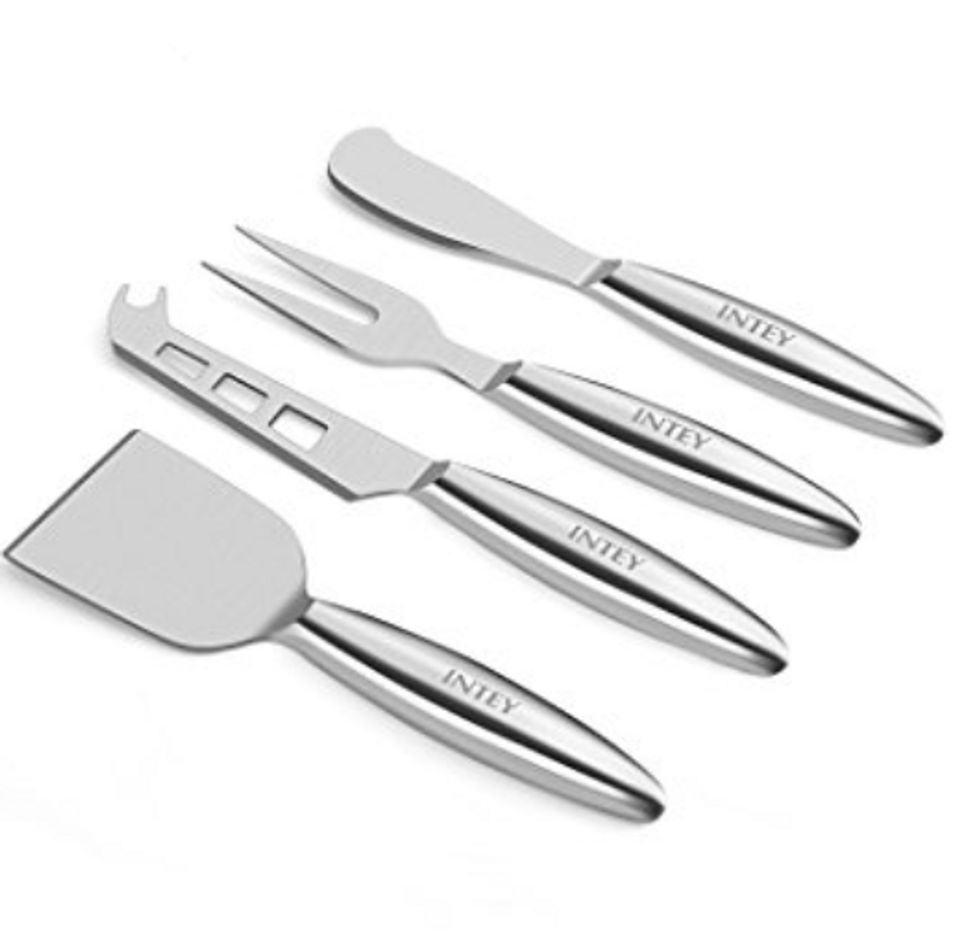 Amazon
This set of cheese knives delivers all you could need for your charcuterie board. It has a classic cheese slicing and spreading knife, a knife to pick up a hunk of soft cheese, a sharp knife for hard cheeses, and a cheese peeling knife.
Oil Sprayer $19.99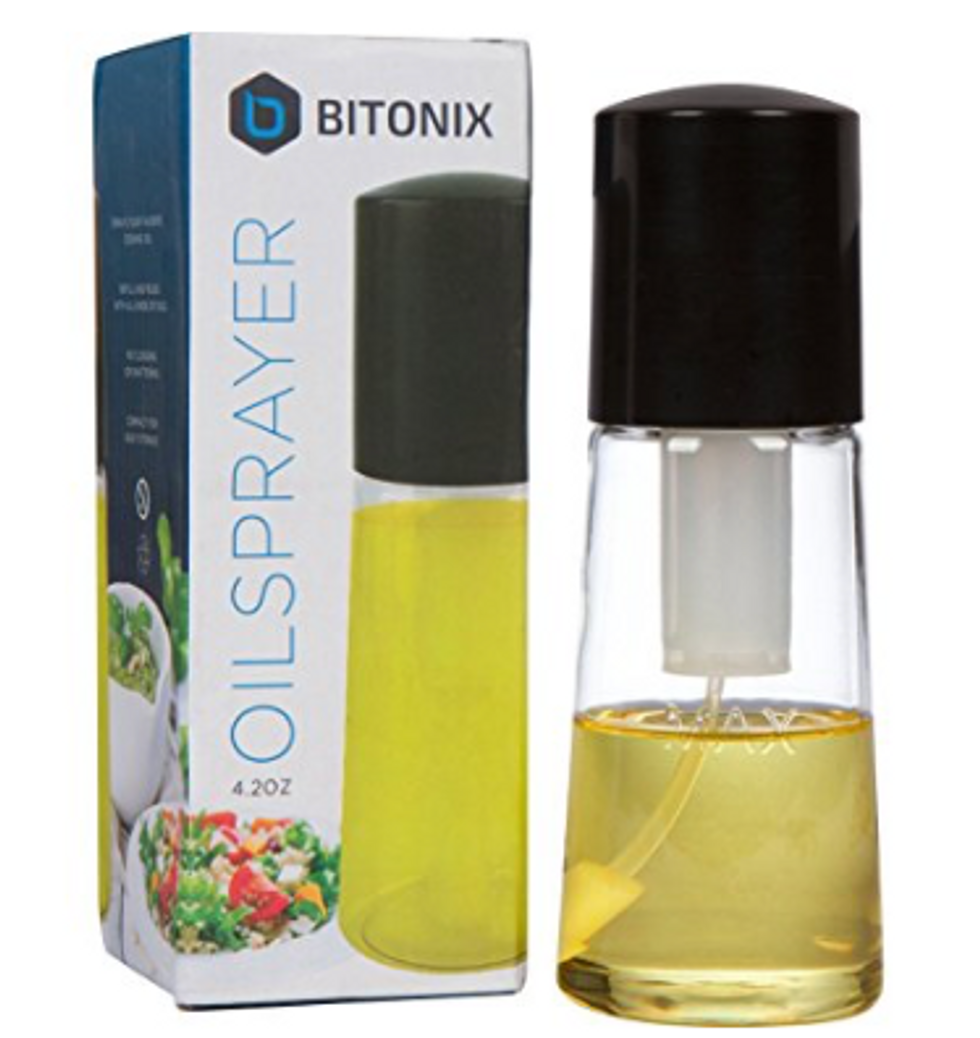 Amazon
The Bitonix Oil Sprayer is a great option for those who enjoy cooking with oil but don't like over-pouring into the pan. This oil spray bottle mists the oil onto the food so that you can better control the amount of oil you're using. It's great to use with olive oil, canola oil, or even balsamic vinegar.
Electric Wine Bottle Opener $18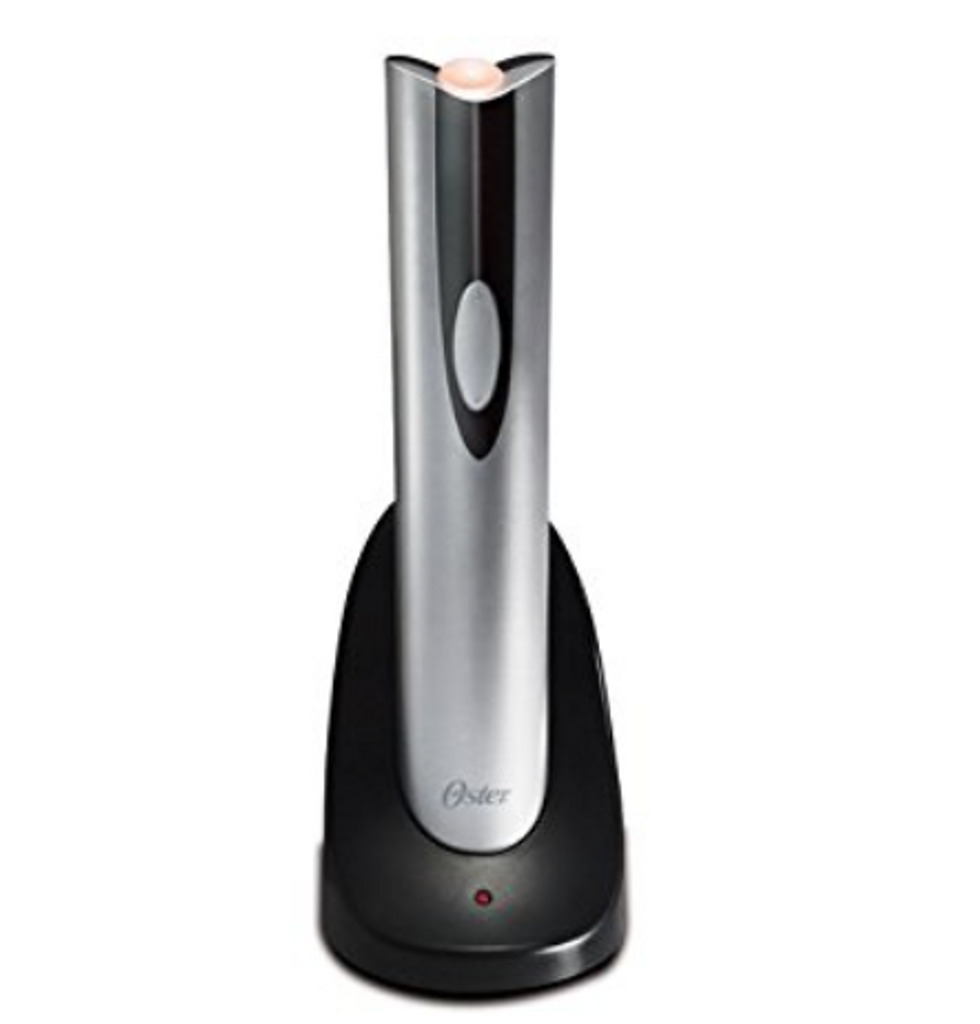 Amazon
The Oster Cordless Electric Wine Bottle Opener is a dinner party game changer- no longer do you have to painfully gather around a bottle trying to get the corkscrew in just right and prevent breaking. This wine opener is quick and easy and removes the cork in just seconds.
Vegetable Chopper $19.95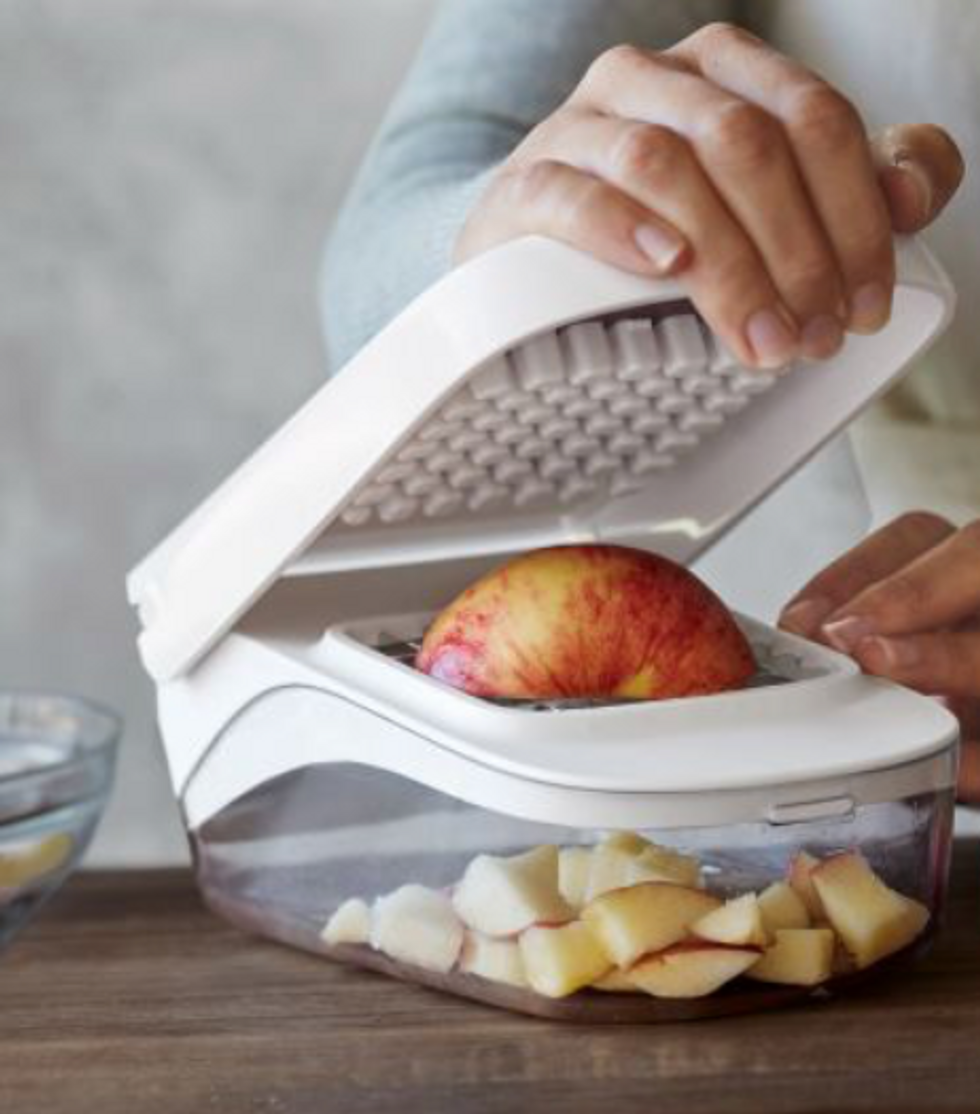 Sur La Table
Anyone who enjoys to cook at home could benefit from this fruit and vegetable chopper. It speeds up prep time and makes the process seamless. To use, you simply cut the fruit or vegetable in half and press down on the top to get the perfectly chopped apple, onion, or zucchini.
Butter Knife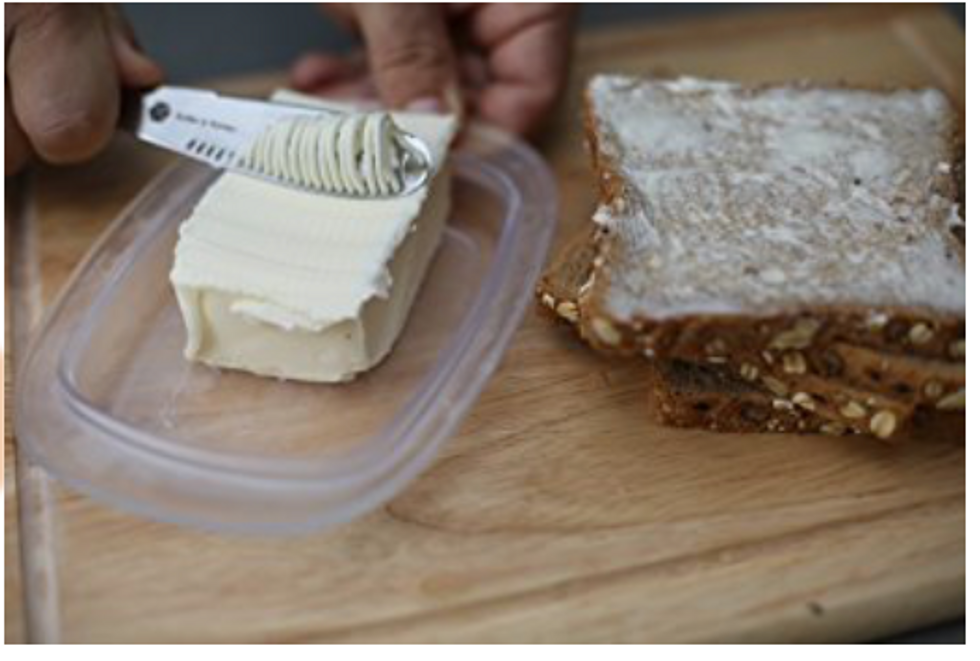 Amazon
This stainless steel butter knife is a fun kitchen tool for those who love butter (and who doesn't love butter?). This nifty tool looks like a butter knife but has a row of perforations to create butter curls. This knife makes spreading butter easier- no more hard clumpy butter, but instead perfect little butter curls to easily spread on your morning toast.
Hand Immersion Blender $17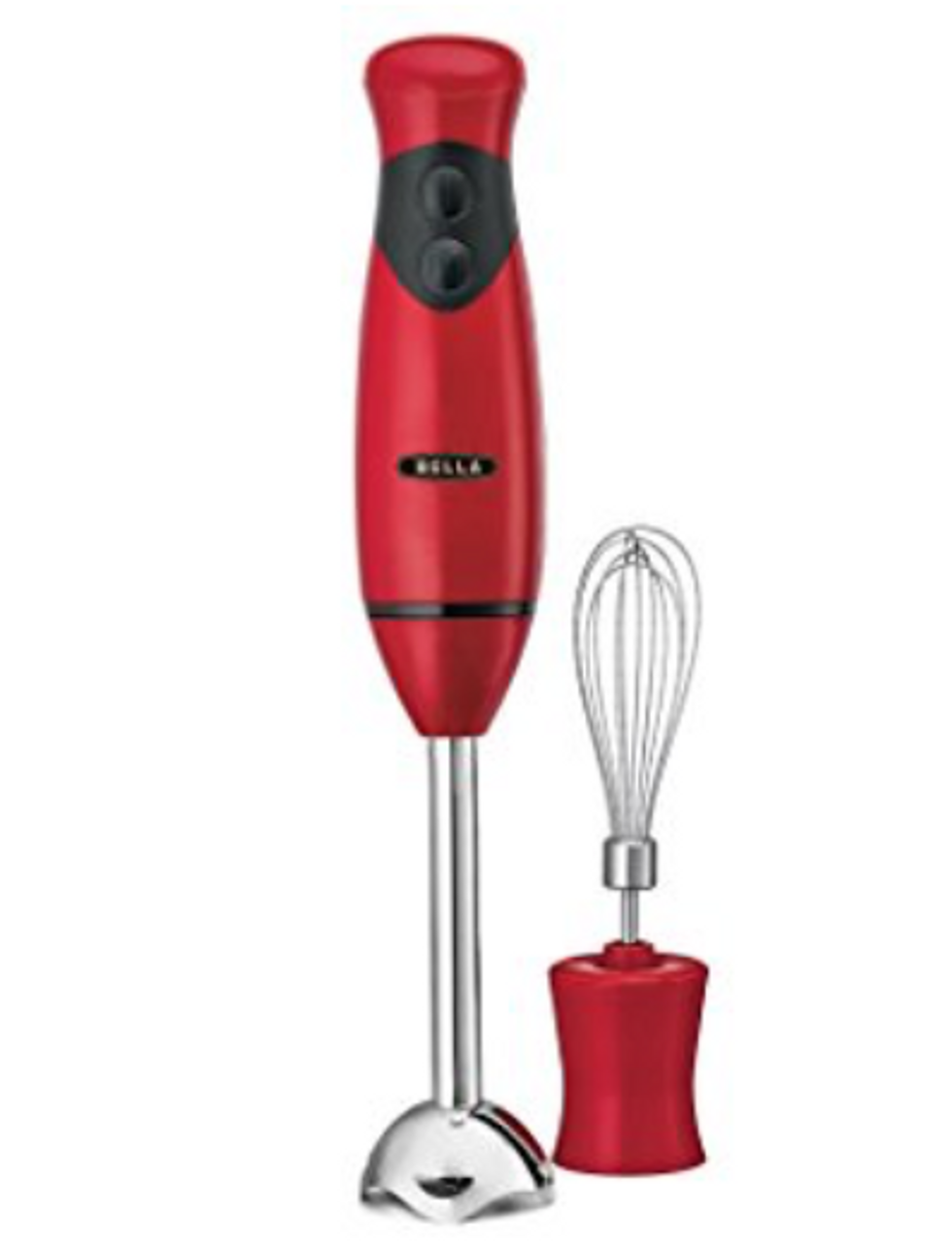 Amazon
Stick blenders have been gaining popularity because of their convenience and effectiveness. Rather than pulling out the big blender, the stick blender can be used to mix smoothies, stir soups, blend whipped cream and so much more.
Hot Air Popcorn Maker $15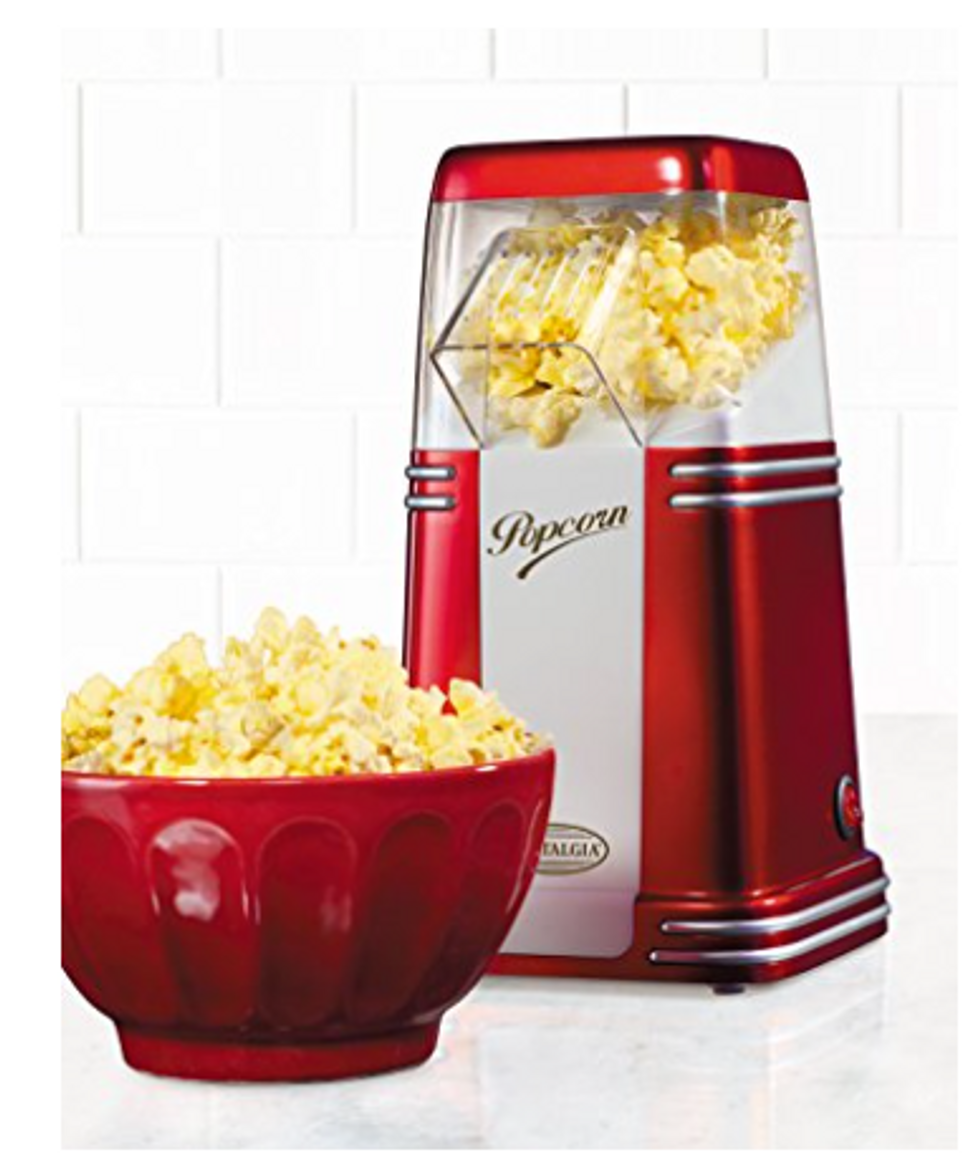 Amazon
There are a lot of little popcorn makers out there, but this one is a fun option for movie night and it's under $20. Instead of throwing a bag of popcorn in the microwave, you can pour the kernels straight into this popcorn maker for freshly popped, movie theater-style popcorn.
Ice Cube Trays for Cocktails $13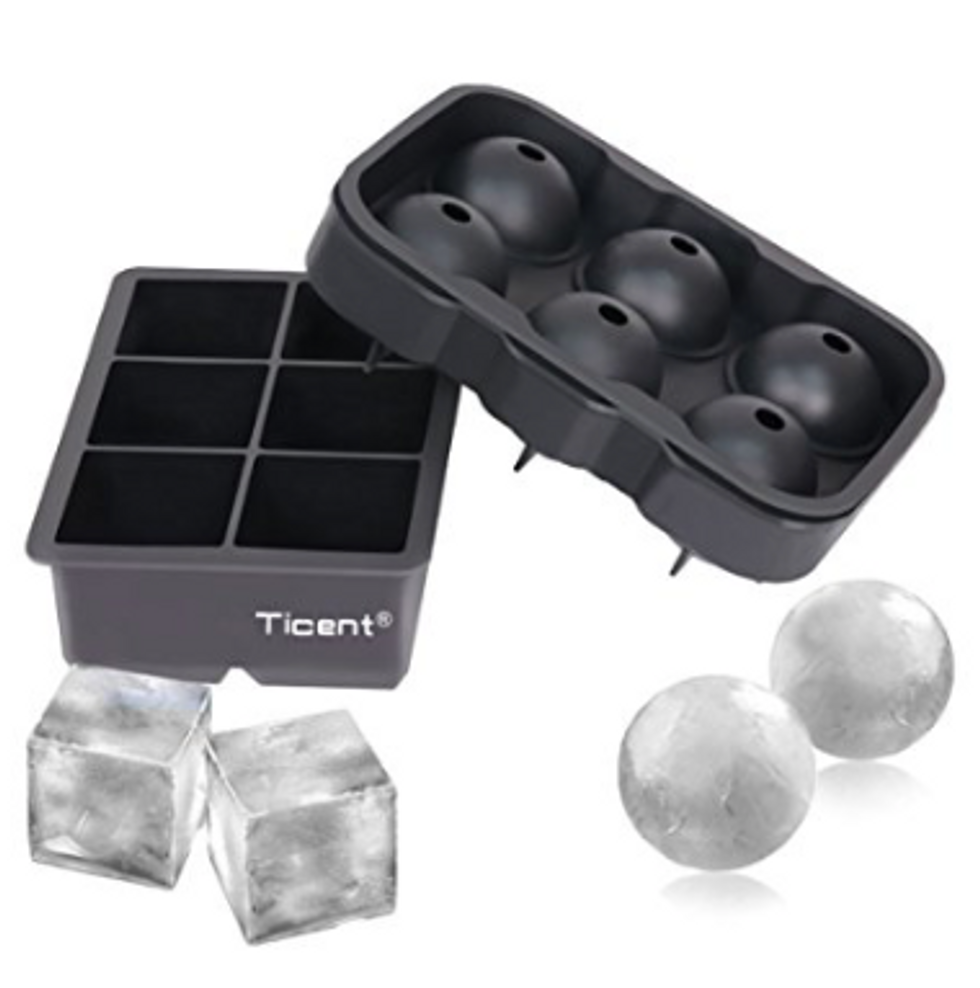 Amazon
The problem with having a cocktail on the rocks is that the ice often melts too quickly leaving your beverage watered down and unappealing. But with these Ticent ice cube trays, melty old fashioneds are a problem no more. These trays make sphere-shaped or cubed ice that makes for a classic drink that won't melt as quickly.
Tea Infuser Bottle $19.99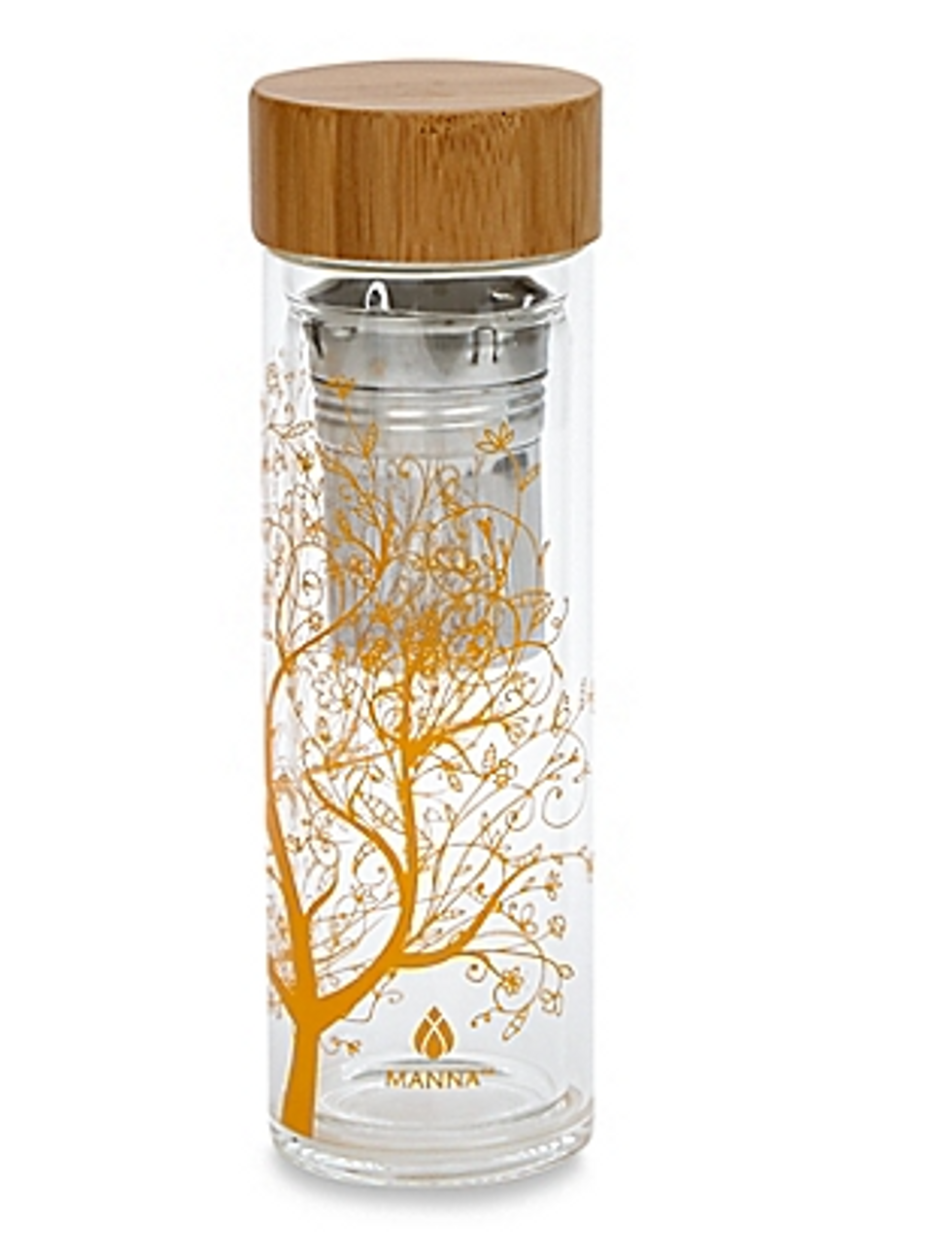 Bed Bath & Beyond
The Manna Double Wall Glass Tea Infuser Bottle is a great gift for the tea lover. The little compartment at the top holds fresh tea leaves for steep and prevents the leaves from getting into the tea. This bottle is perfect for hot or iced tea on-the-go.
Garlic Peeling Press Tube $7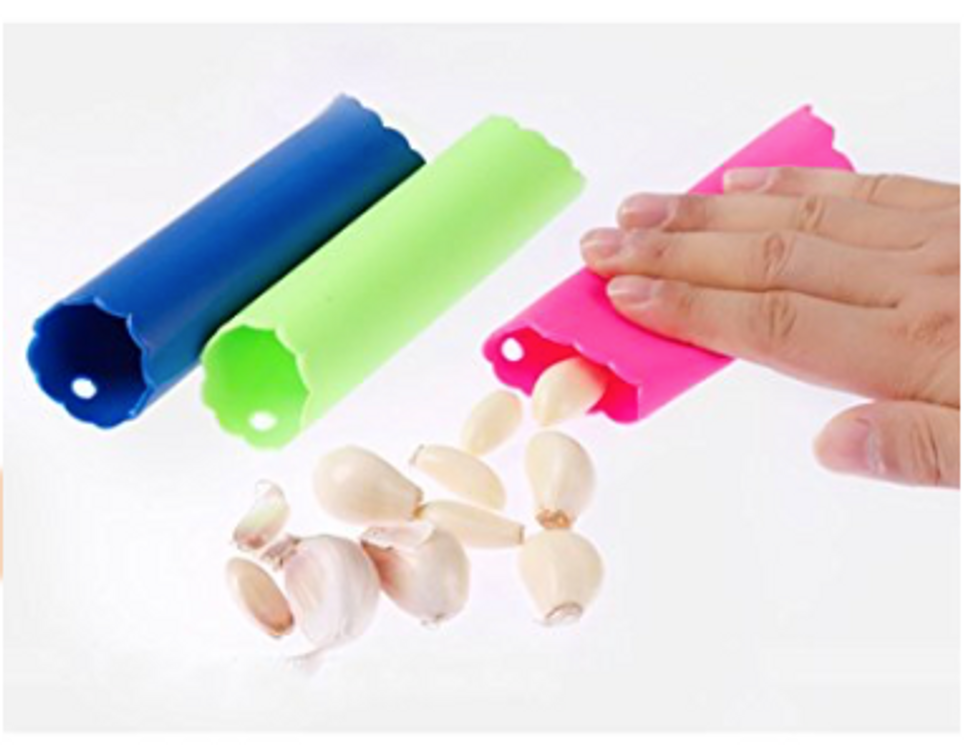 Amazon
Garlic can be a pain to peel and if you like to cook, then you know that almost every recipe calls for garlic. This silicone garlic peeling tool is the solution. By putting the whole clove into the tube and pressing down, you're able to remove the outer shell without getting a garlic odor on your hands.
Ritual French Press Coffee $19.97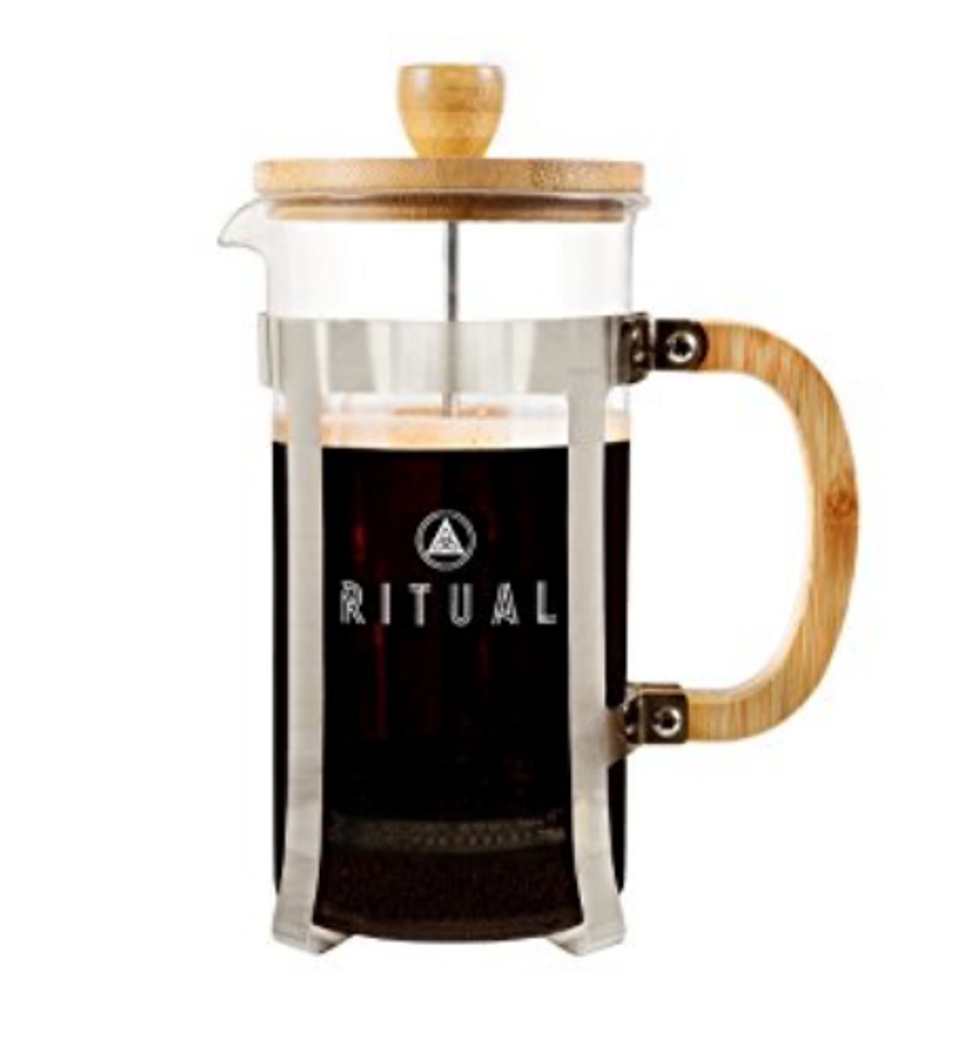 Amazon
Rather than spending every morning in line at the local coffee shop, you can start your day off with a fresh pot of French press coffee in just minutes. This Ritual French Press Coffee Press has classic wooden accents and a filter designed to ensure that no grounds are in your coffee.
Stainless Steel Corn Kerneler $17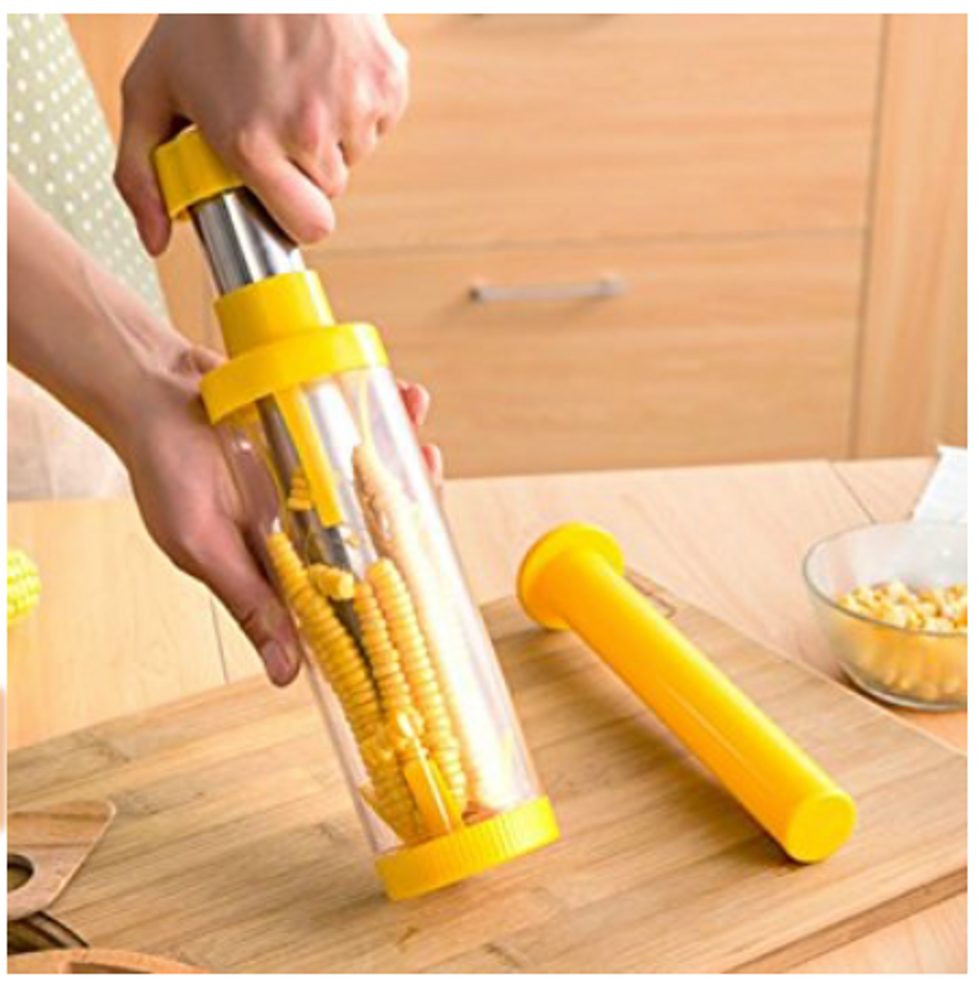 Amazon
Everyone loves corn but no one wants to deal with the hassle of eating it on the cob and getting corn stuck in their teeth. That's why this tool is a kitchen staple- it removes the corn from the cob in a fun and easy way with little clean up. This one is a kid favorite!
Cast Iron Skillet $13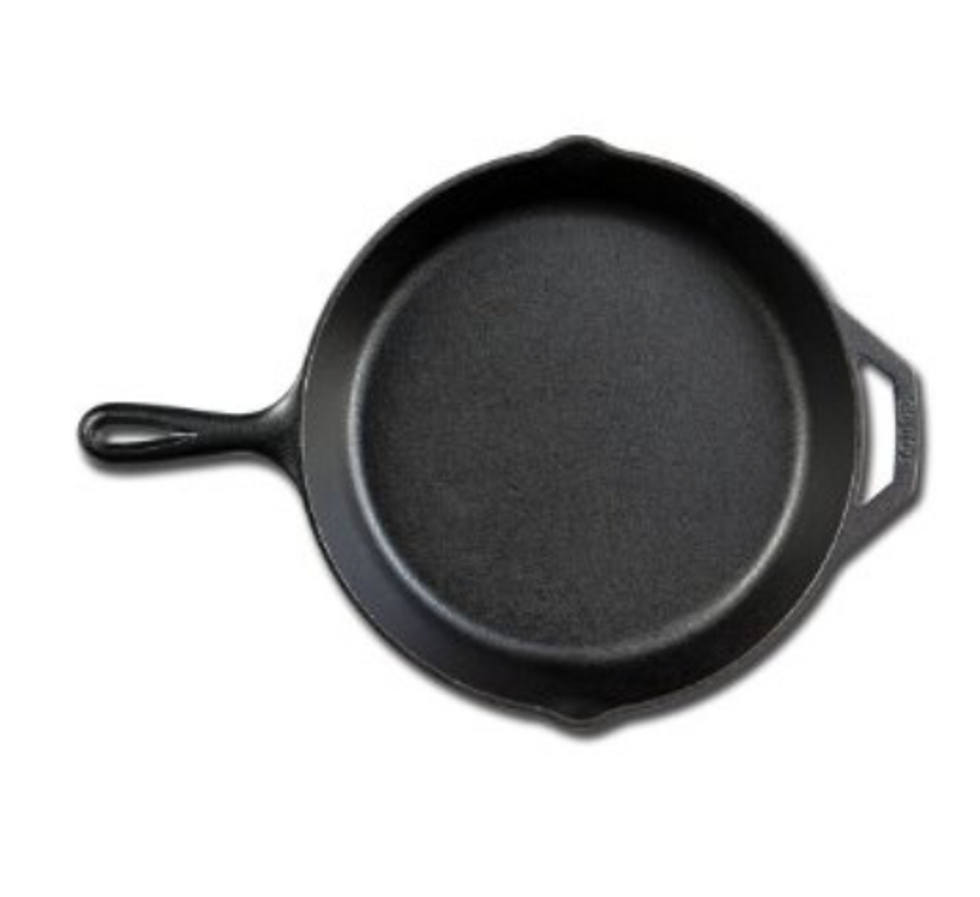 Amazon
If you haven't cooked using a cast iron skillet, you're missing out on so much flavor. Variations of cast iron skillets have been around for centuries and for good reason. The best part about these pans is that they develop a non-stick surface and cook evenly. Believe me, your cast iron skillet will quickly become your favorite thing in your kitchen.
Beer Chiller Sticks $19.99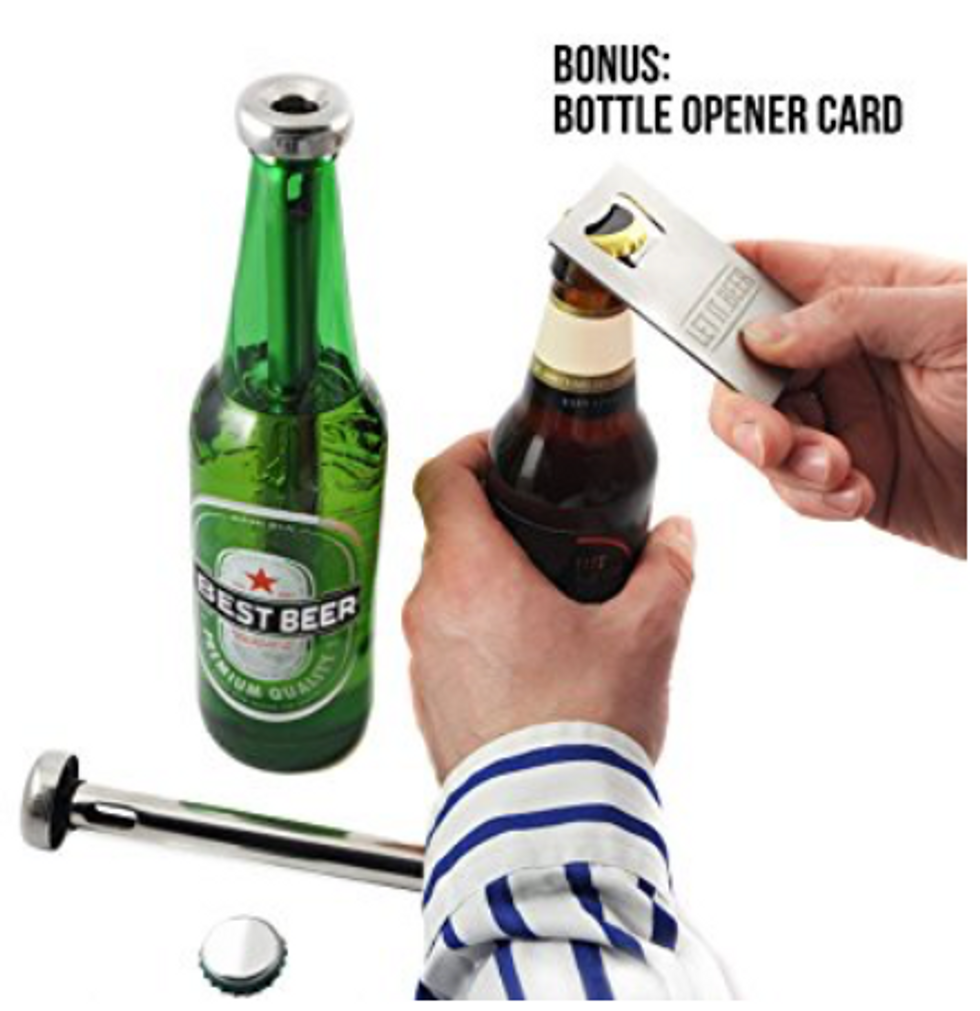 Amazon
These beer chiller sticks are fun and useful when hosting a party or backyard BBQ. The idea behind these chiller sticks is that beer should be kept at a chilled temperature because no one likes warm beer. Simply slip one of these chiller sticks into you beer bottle, and your beer will be kept cool and refreshing while you sip.
Taco Grilling Rack $14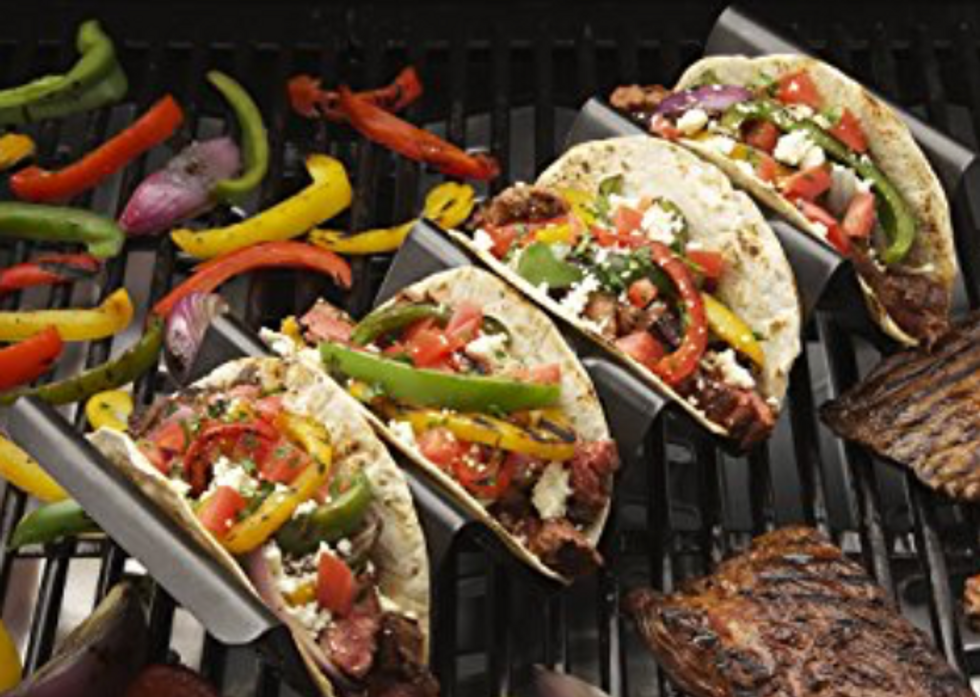 Amazon
This taco grilling rack is perfect for cooking and serving tacos. It hold four tacos and has a non-stick coating for easy use. Just throw this on the grill with four fresh tortillas, add your fixings, and place it on the table to serve.
Wine Aerator $10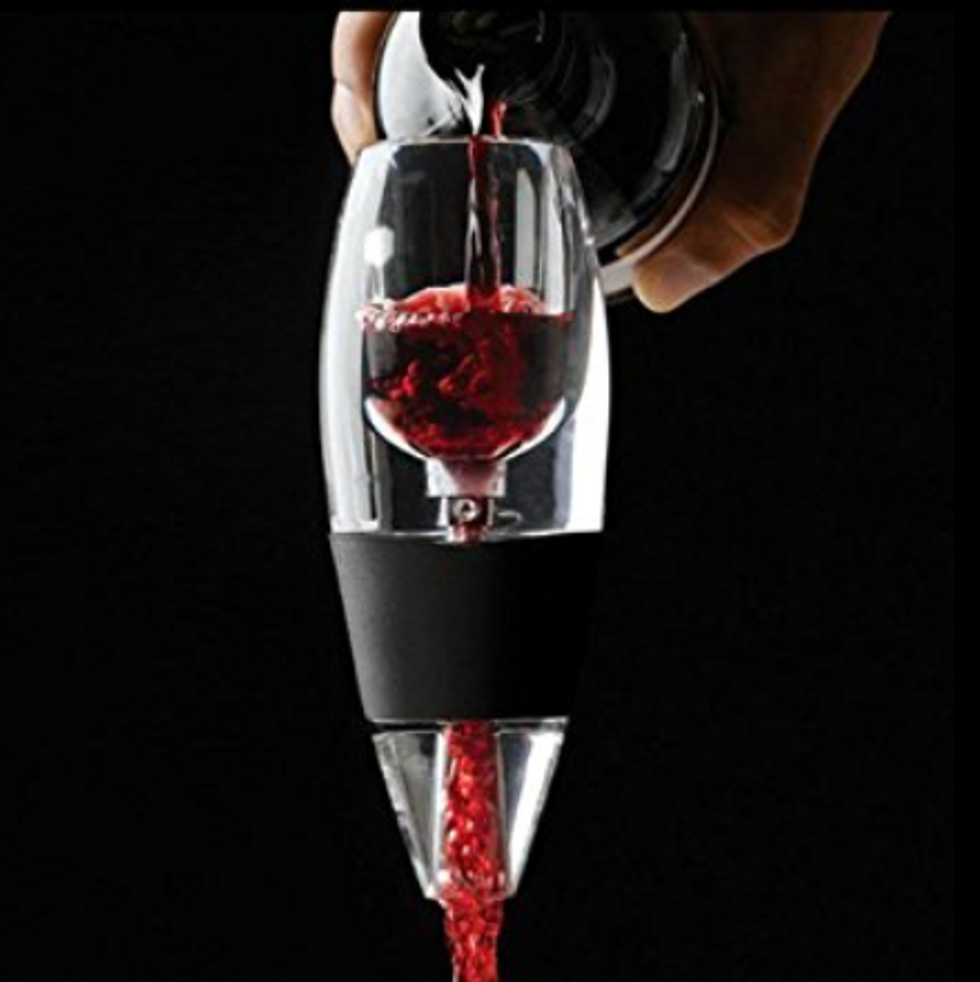 Amazon
Wine aerators are a great gift for the wine lover. They range in price but the one is a great pick for a cheaper option. Wine aerators can be used to enhance a bottle of red wine by intensifying the bold aromas and flavors. This one is a good size and allows you to slowly pour the liquid through without spilling.
Multipurpose Kitchen Shears $11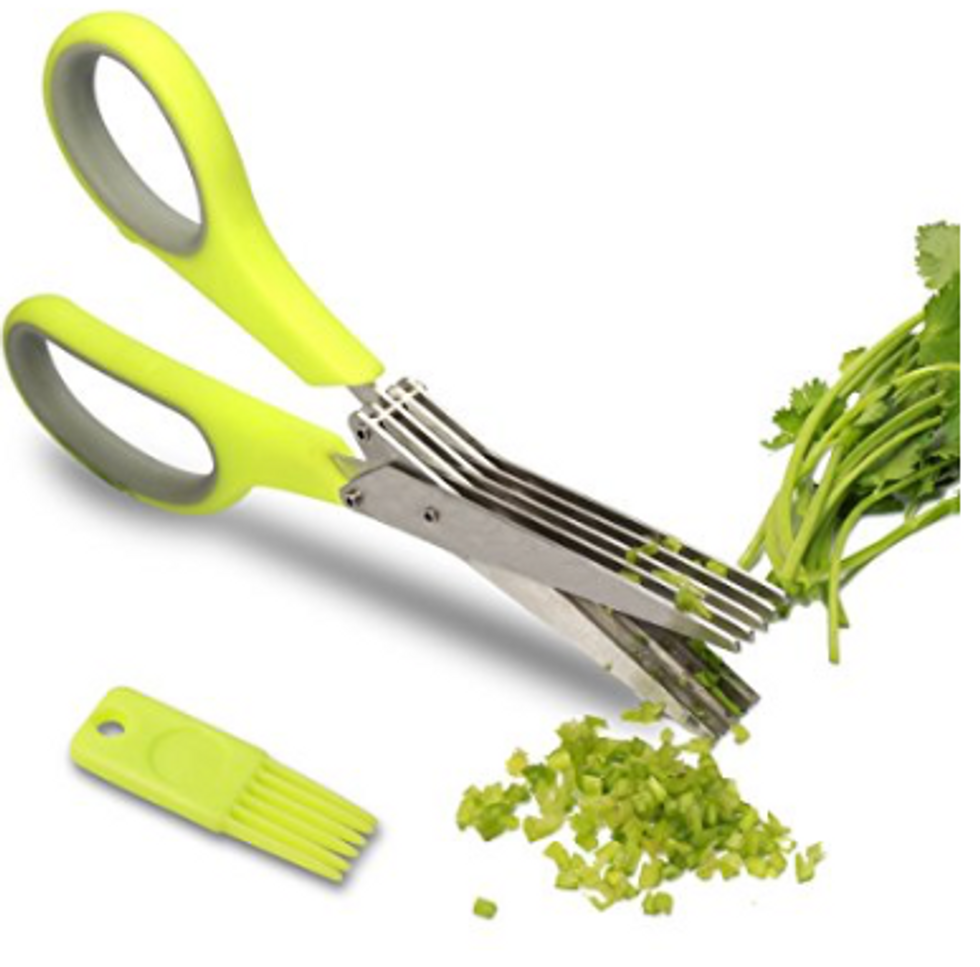 Amazon
These kitchen shears are the easy and convenient way to get freshly chopped herbs without losing the delicious flavor of the fresh herbs. With five sharp blades and a comfortable handle, these shears make chopping herbs easier than ever.
Silicone Cleaning Sponge $8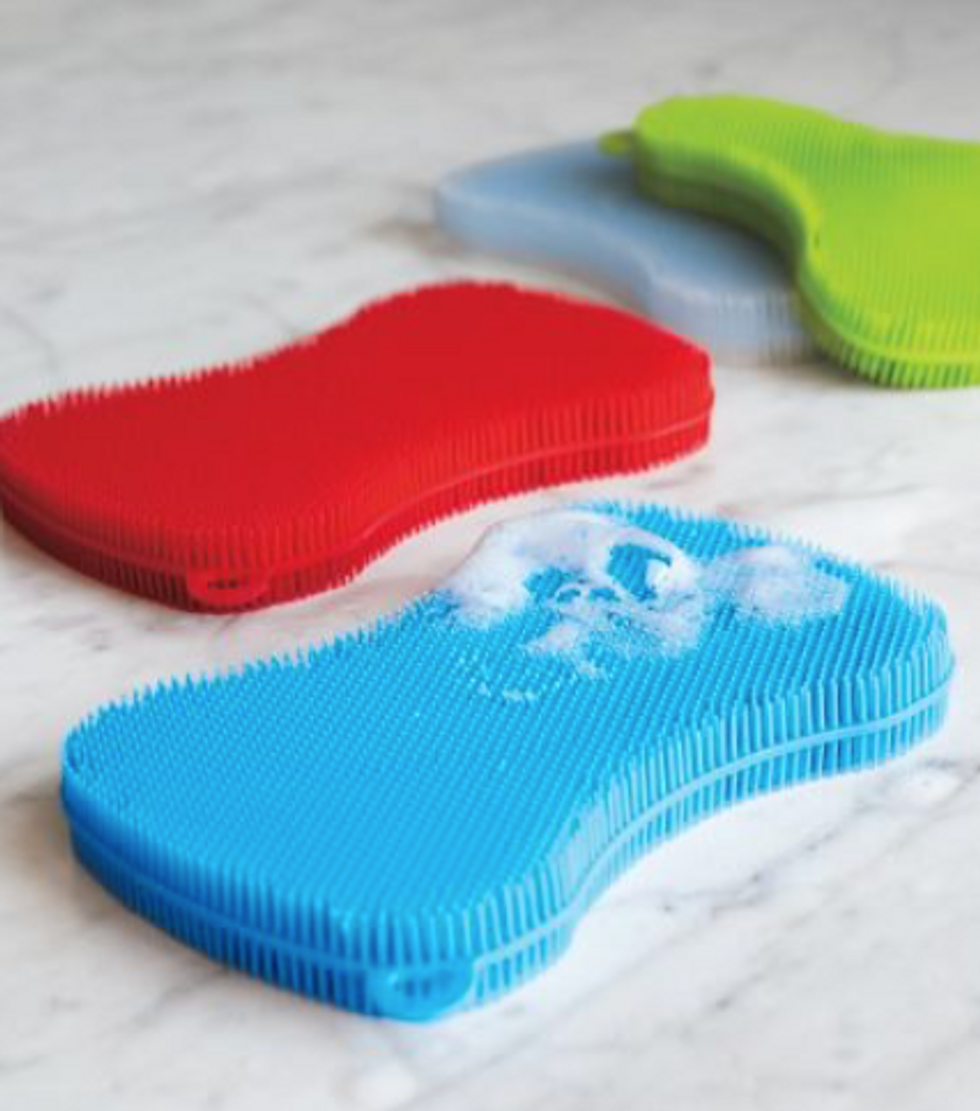 Sur La Table
There's nothing like a dirty, mildewy sponge that leaves your hands and dishes with a distinct stench. Instead, try one of these silicone sponges next time you do the dishes. You'll be surprised by its ability to remove crusty food and its durability unlike that of regular sponges. Just throw it in the dishwasher when it needs to be refreshed!
Wine Saver Vacuum Pump $10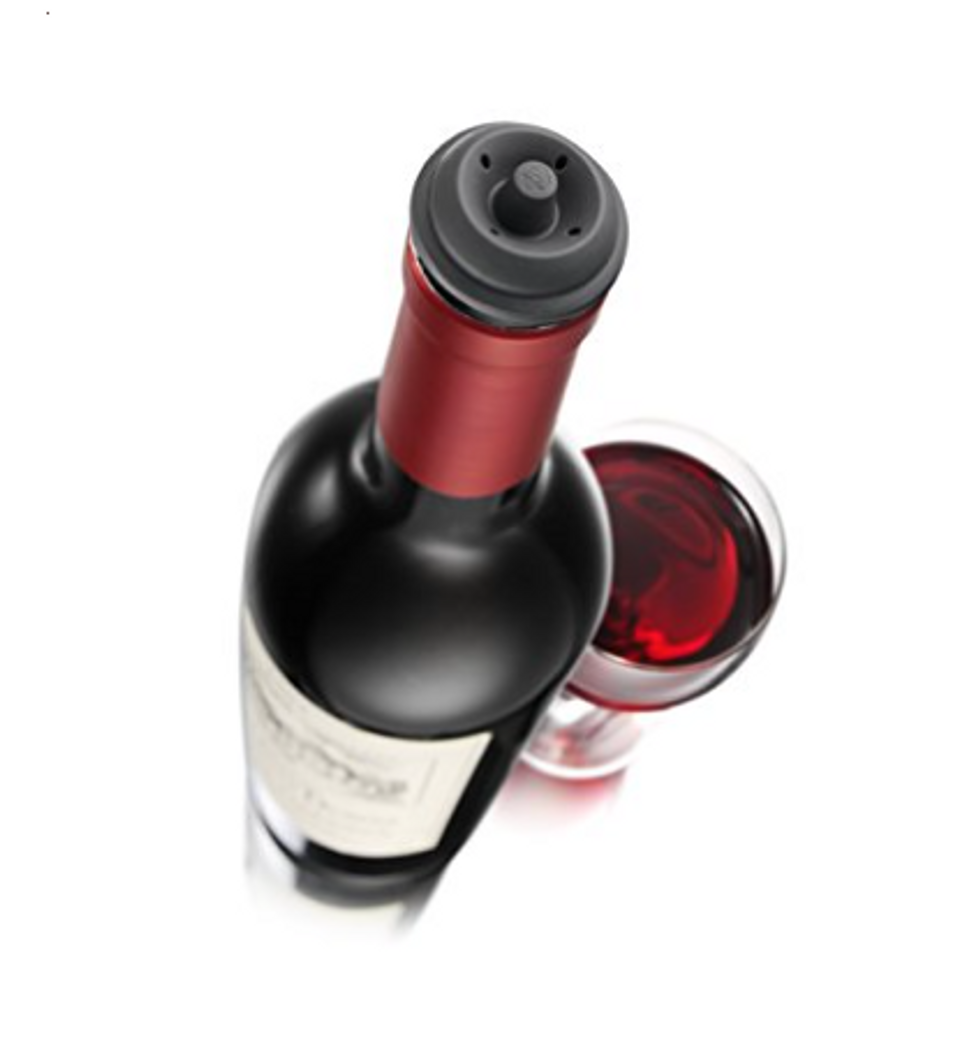 Amazon
Ever open up a bottle of wine and can't finish it all? This vacuum pump and bottle stopper is the solution. It works by extending the shelf life of an open bottle of wine by slowing down the oxidation process, thus giving you a couple extra days to finish your bottle. Cheers to that!
Electric Sandwich Grill $18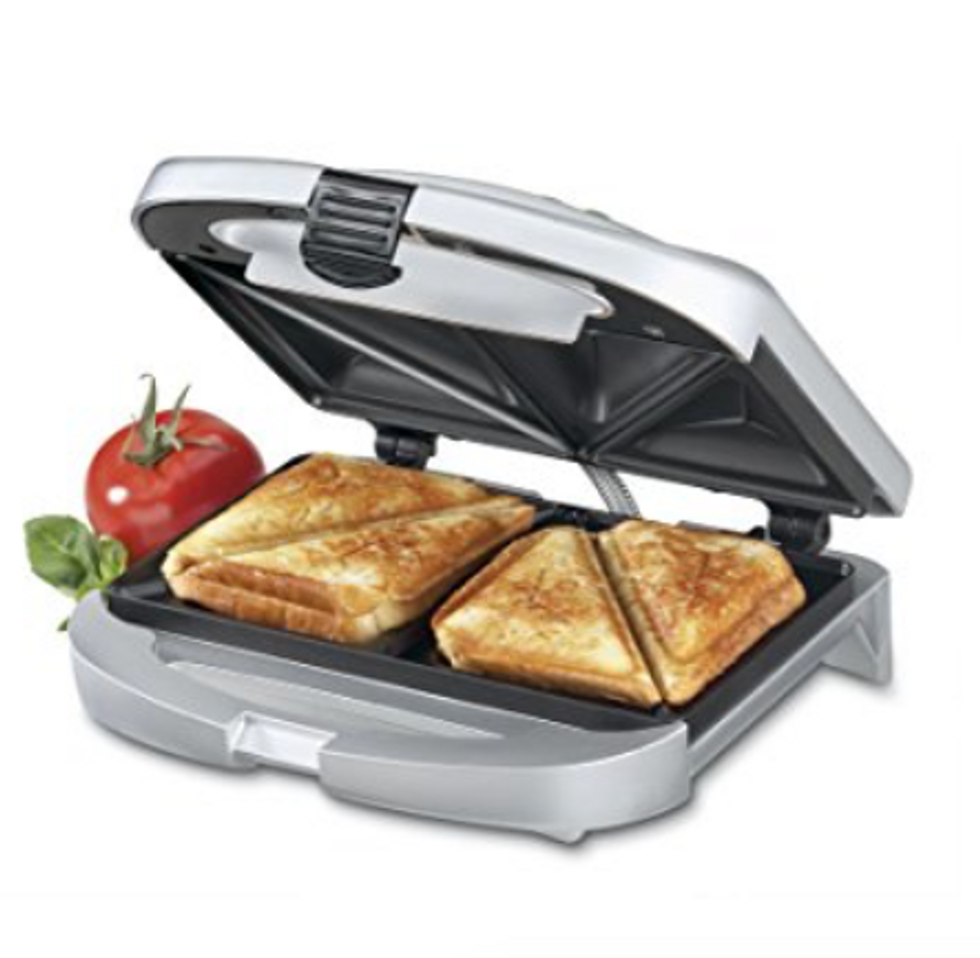 Amazon
This sandwich grill is a great way to up your sandwich game. Rather than having another cold cut sandwich, try sprucing up your lunch with a hot-pressed sandwich. This electric grill makes one to two sandwiches at a time and its non-stick plates make for an easy clean up.