Maybe you've just moved out of your parents' house, or you're moving into a new place with new roommates or perhaps you've decided to take the leap with your partner and move in together. Whatever the case, moving can be filled with stress but also filled with excitement. It's a time to recreate your style and shop for pieces that represent you.

However, with space at an all-time premium in big cities today, prices seem to be ever-increasing while space seems to be shrinking. If you're paying an arm and a leg for a tiny apartment, you at least want to feel comfortable and not cluttered. I put together a list of some of my favorite space-saving pieces for tiny apartments. From a lamp with shelves to hangers to organize pants, these are purchases that will make your tiny apartment feel a little less tiny.

Woodlyn Folding Desk Shelf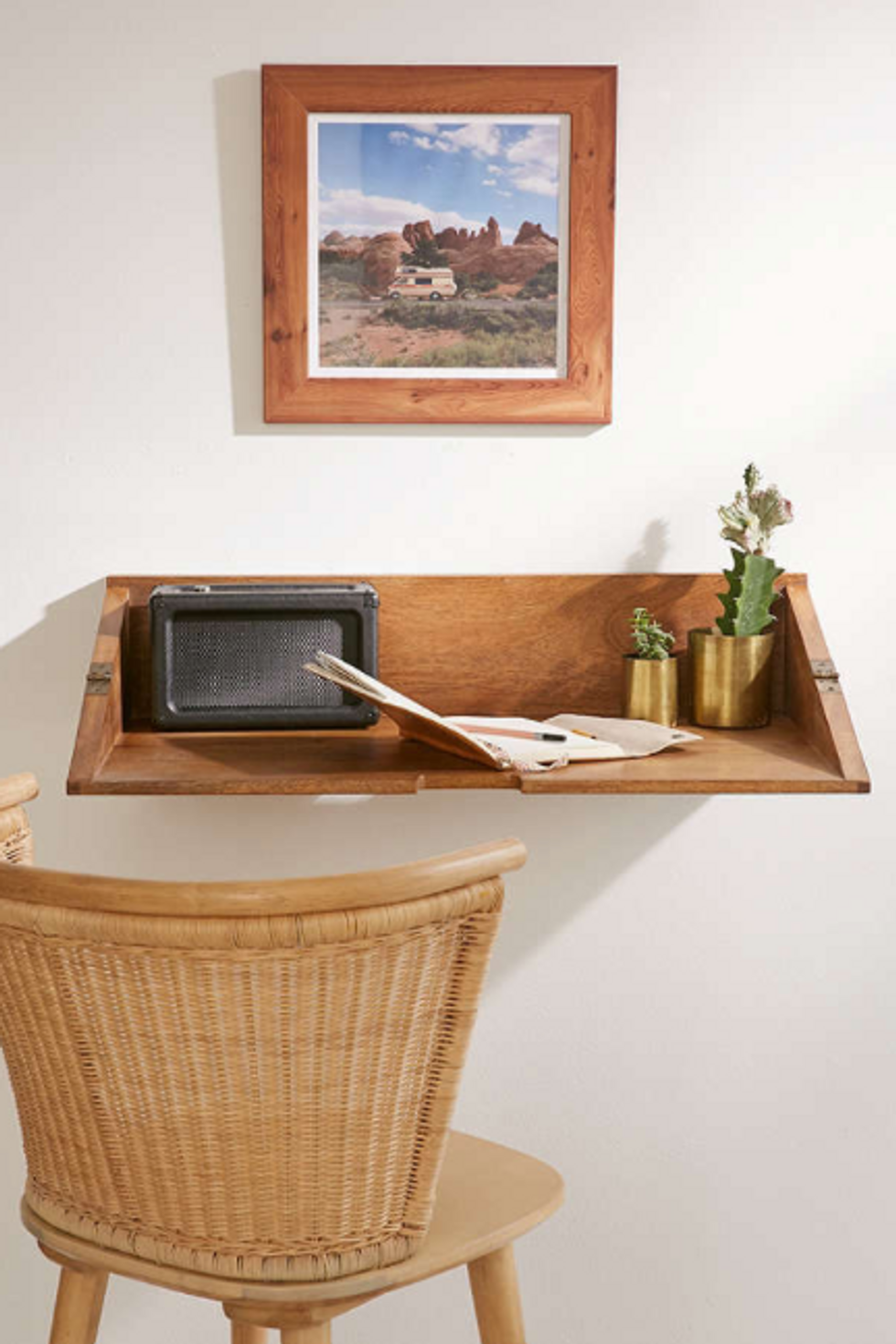 Urban Outfitters
Living in a small apartment usually means you don't have an entire separate room designated for an office. But with this folding desk you can get some computer work done without having to work from bed or hide away in a noisy coffee shop. It's a great way to divide a bedroom between lounge space and work space.
Andy Collapsible Corner Shelving Unit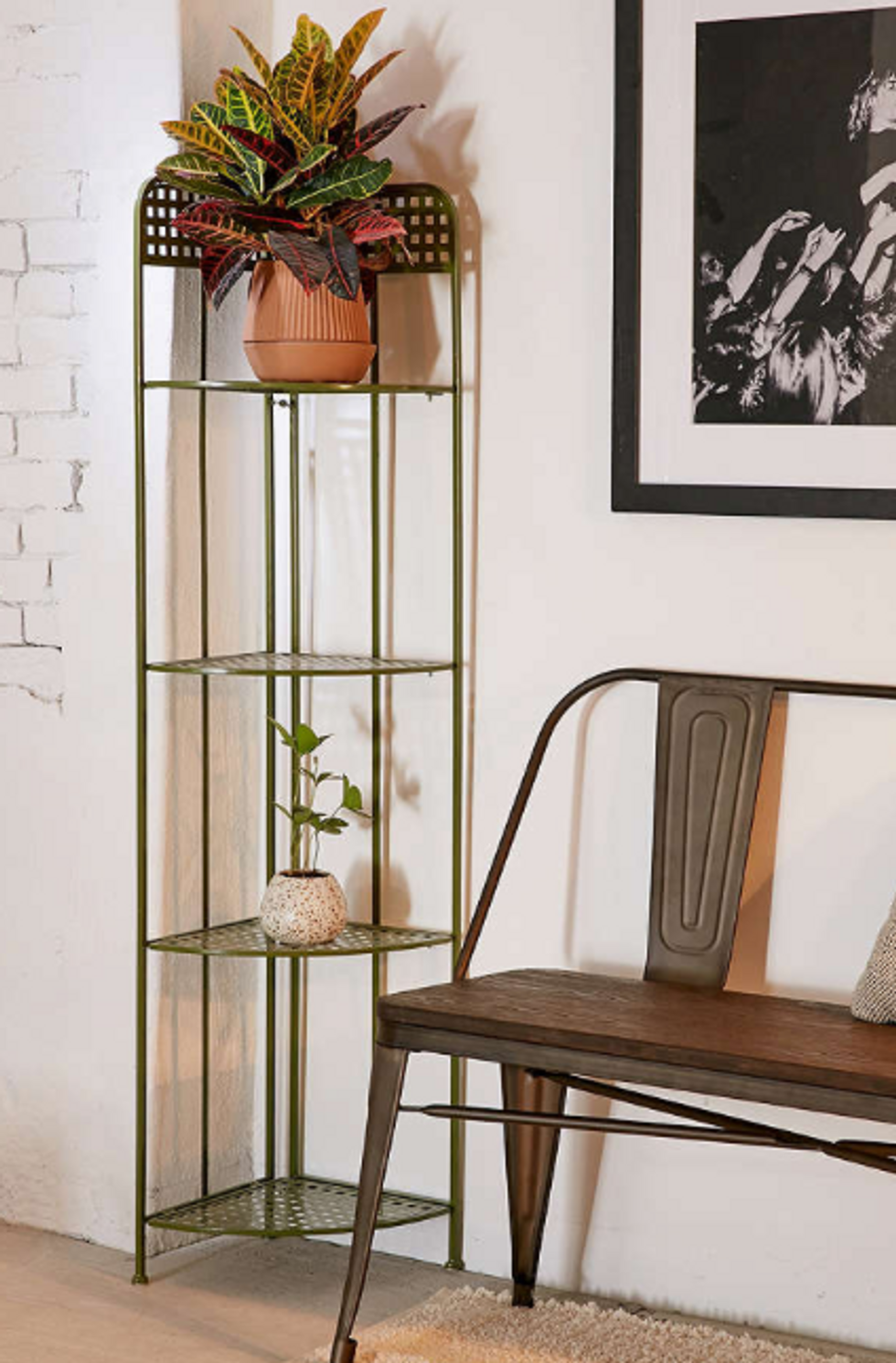 Urban Outfitters
Sometimes tiny apartments have seemingly unnecessary walls dividing up a room and awkward corners where no furniture or art will fit. This corner shelf is a great way to maximize empty space and give a little life to a small room. It's collapsible so it's easy to move and transport, and has four shelves where you can put any small trinket or some books and plants.
Cube Display Shelves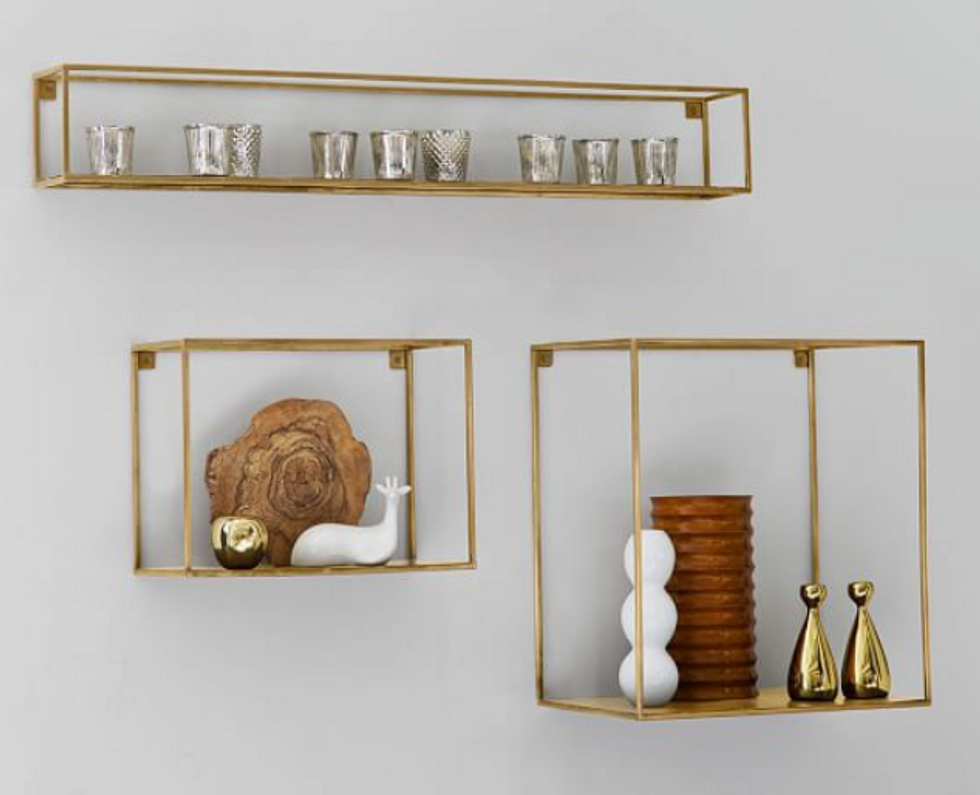 Pottery Barn
Shelves are always a great way to maximize space and make a room feel bigger, but sometimes shelves can be too bulky for a small space. These rectangular shelves are a great size and with the cubic, modern look can give depth to a small space.
Rodemack Kitchen Island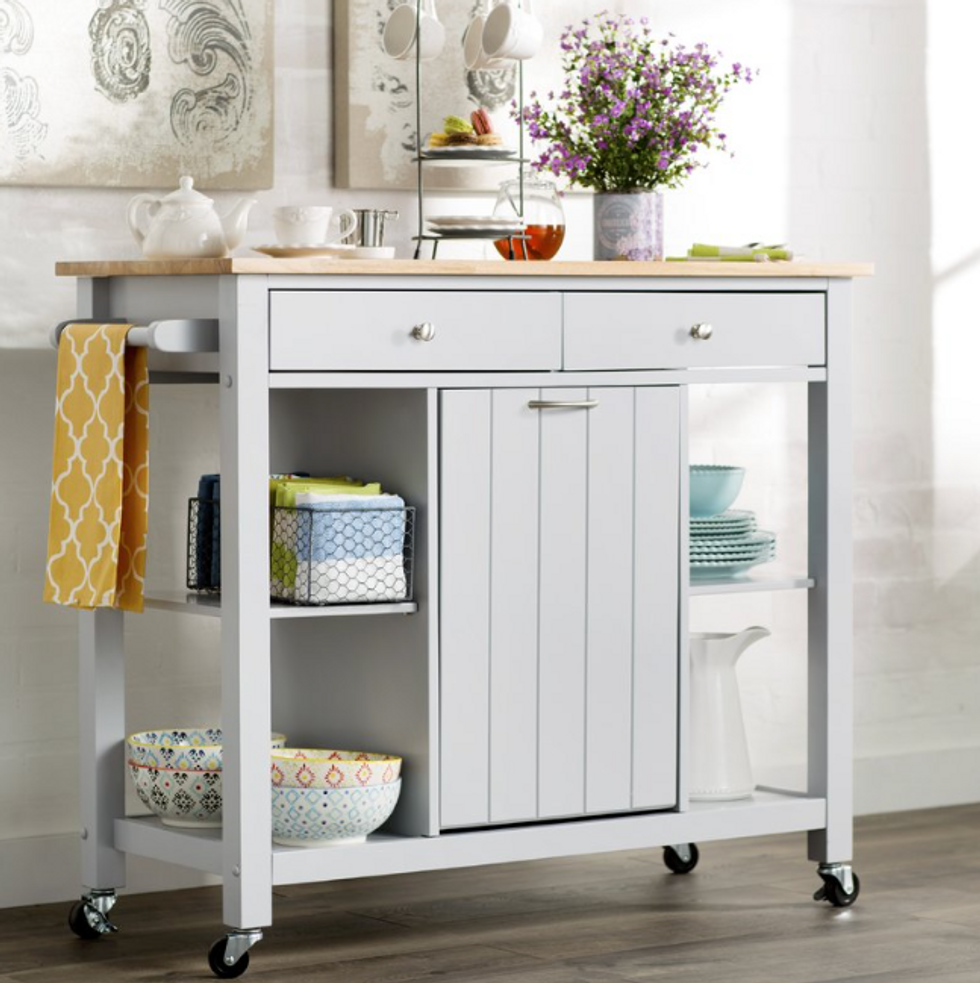 Wayfair
Okay, you can deal with a small apartment, but you refuse to skimp on a kitchen. In small apartments, kitchens are often pushed in one corner of the room with minimal counter space or storage. That's where a kitchen island can be an affordable solution and can give you more essential counter space in your tiny kitchen.
Over the door storage rack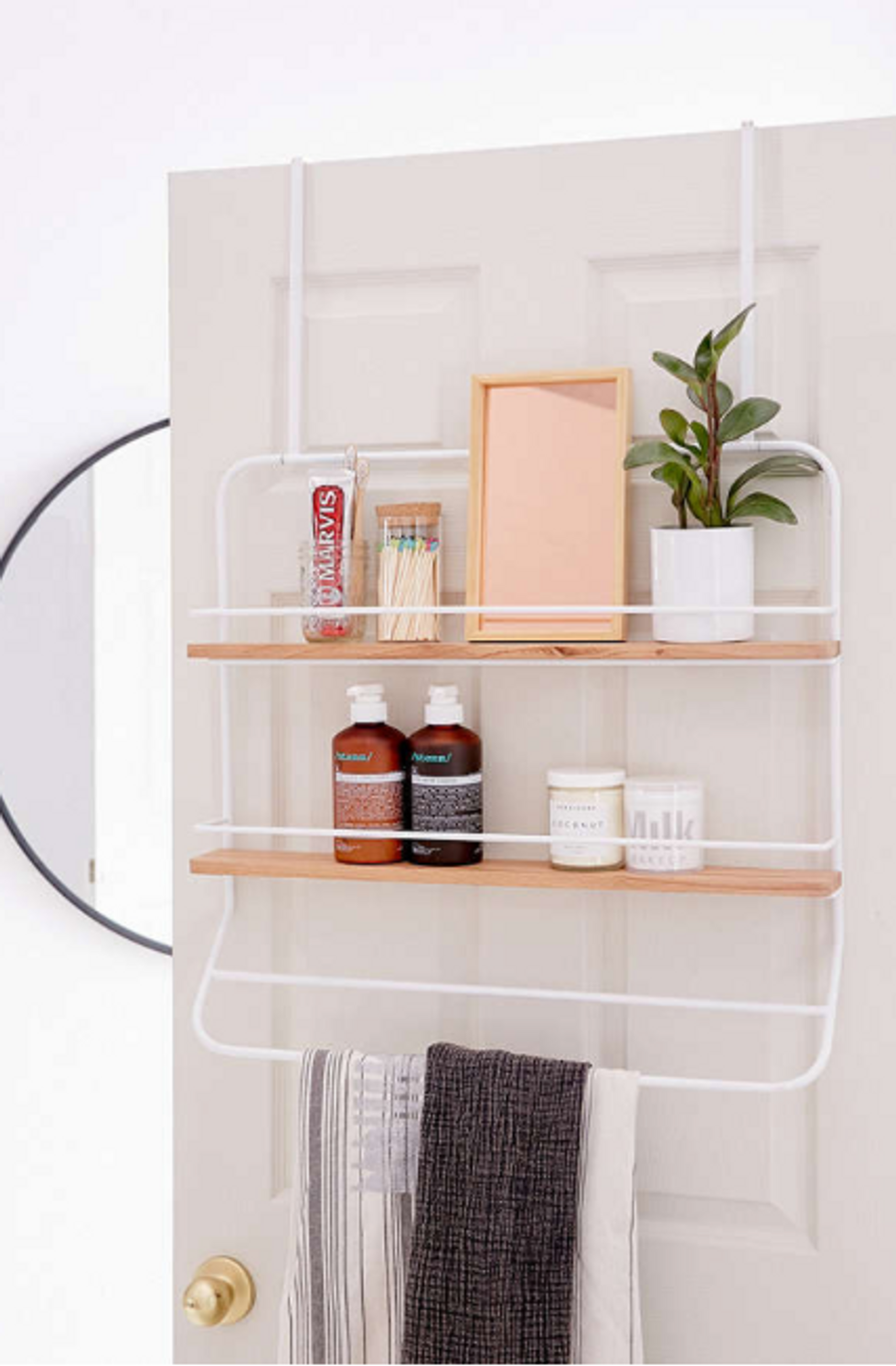 Urban Outfitters
If a shower has a hanging caddy for shampoo and soap, why can't a door have one too? This hanging shelf is great for a bathroom, bedroom, or closet. It can be used to hold beauty products, bath towels, and little knick knacks that always end up on the floor. It'll keep your room tidy and organized.
Shoe Storage Container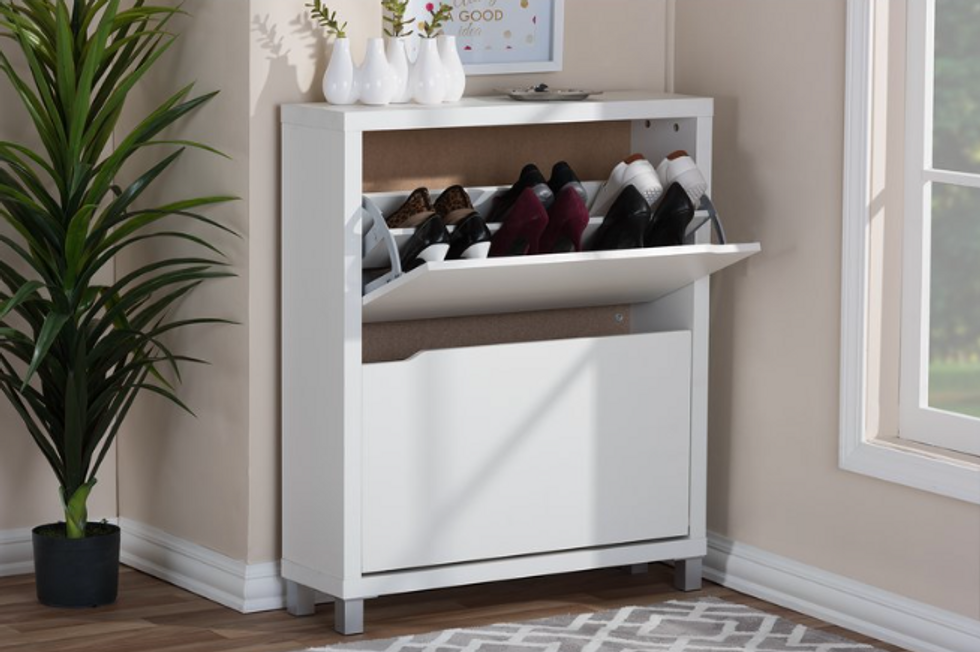 Wayfair
Worst case scenario: your shoes end up flung all over the house, mixed and matched in every room. Or maybe you have a little shoe stand by your front door with all your shoes lined up. But this shoe storage container takes it to the next level. It's a sleek and discreet way to keep your shoes put away and organized.
Pants and Scarves Hangers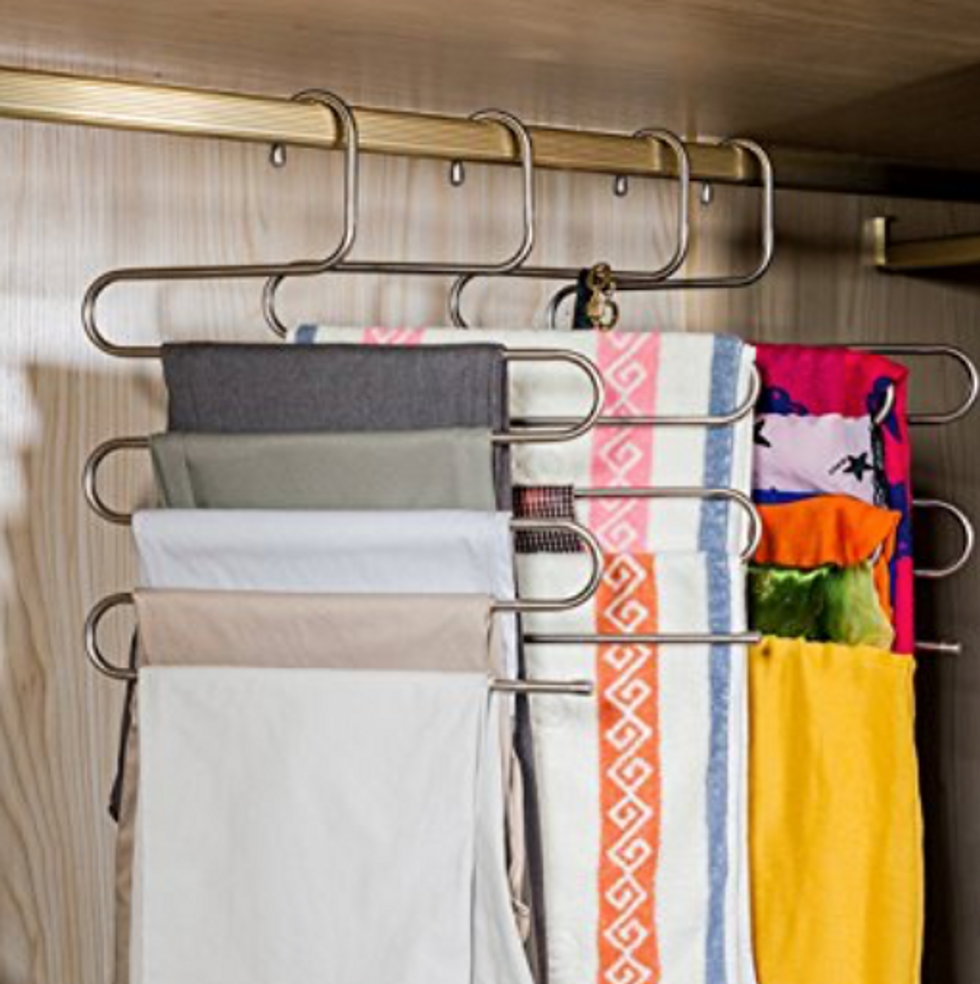 Amazon
If you have a tiny apartment or are renting a small room, chances are, you're closet space is laughable. Pants and scarves hangers are ideal for making extra space for clothes when space is limited. These hangers keep your pants and scarves organized and easy to see so you can always see what you have to wear.
Bamboo Tiered Shelf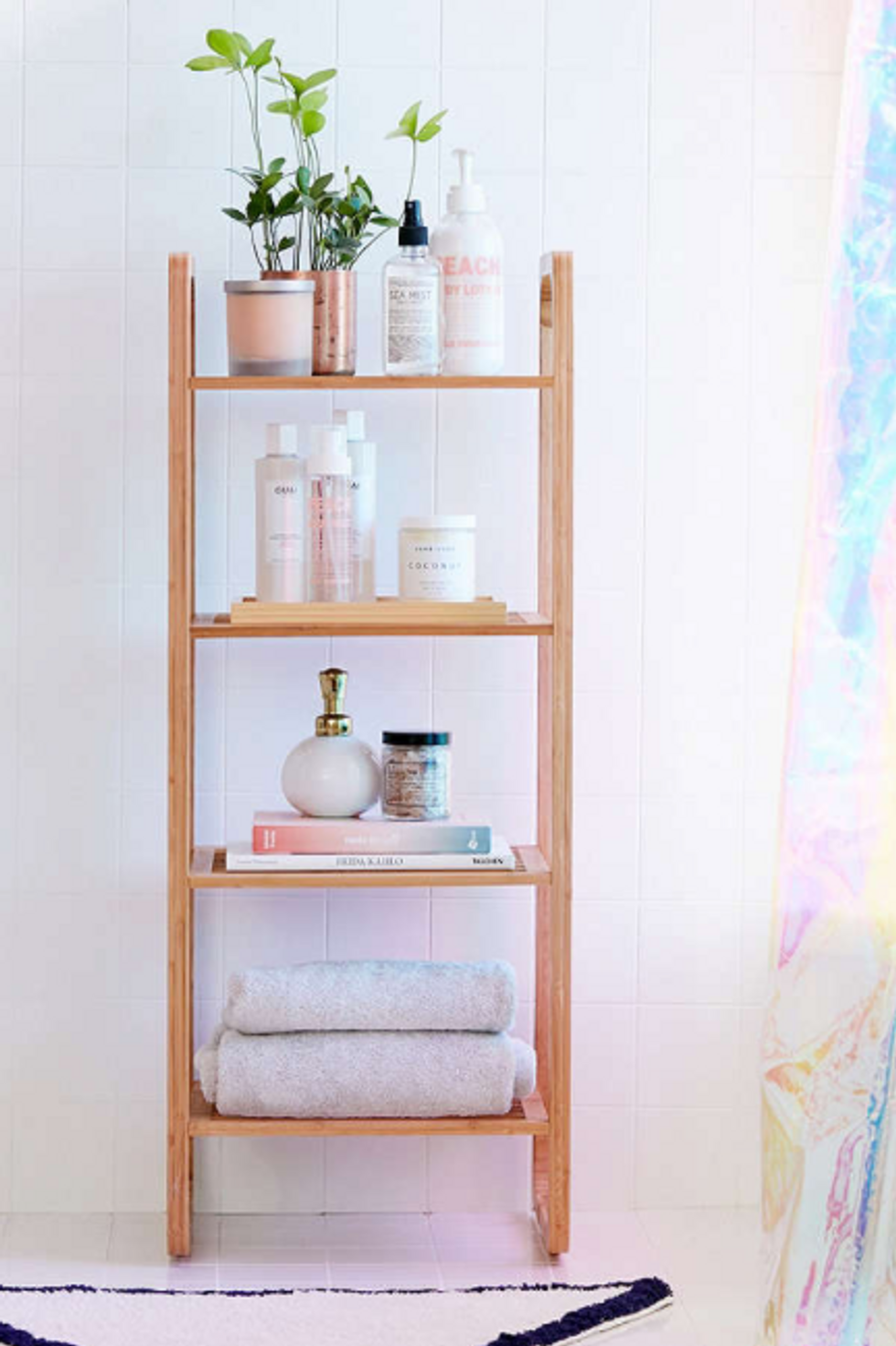 Urban Outfitters
This bamboo tiered shelf makes a bathroom feel more cozy and complete. The height of the shelves is generous so you can keep folded towels and other toiletries on them. This piece will make you feel like you have more room in your bathroom, making for a more enjoyable start to your day.
Adjustable Bedside Shelf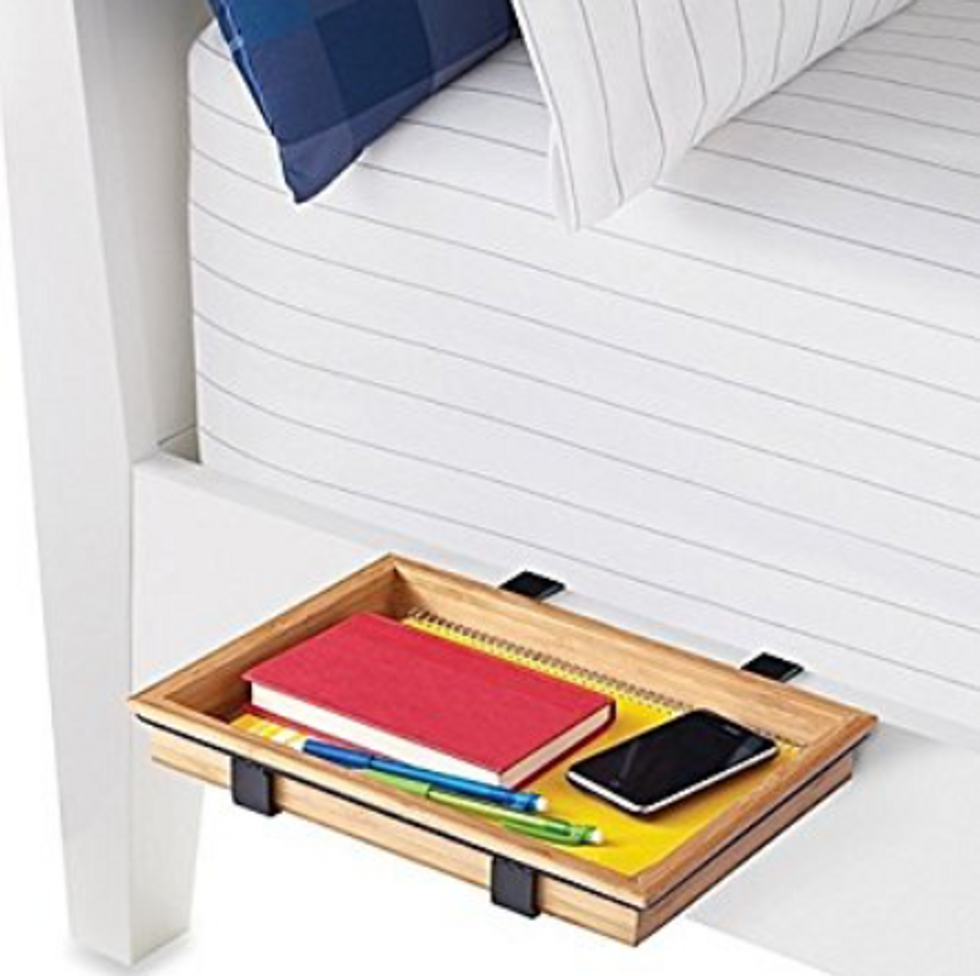 Amazon
My bedside table is shorter than my bed and hard to reach, so this little shelf was the perfect solution. You can use it to hold your phone, your bedtime book, your reading glasses and a little glass of water. It's like a little perch for all those things you need as you're climbing into bed.
Hanging Shelf with Drawers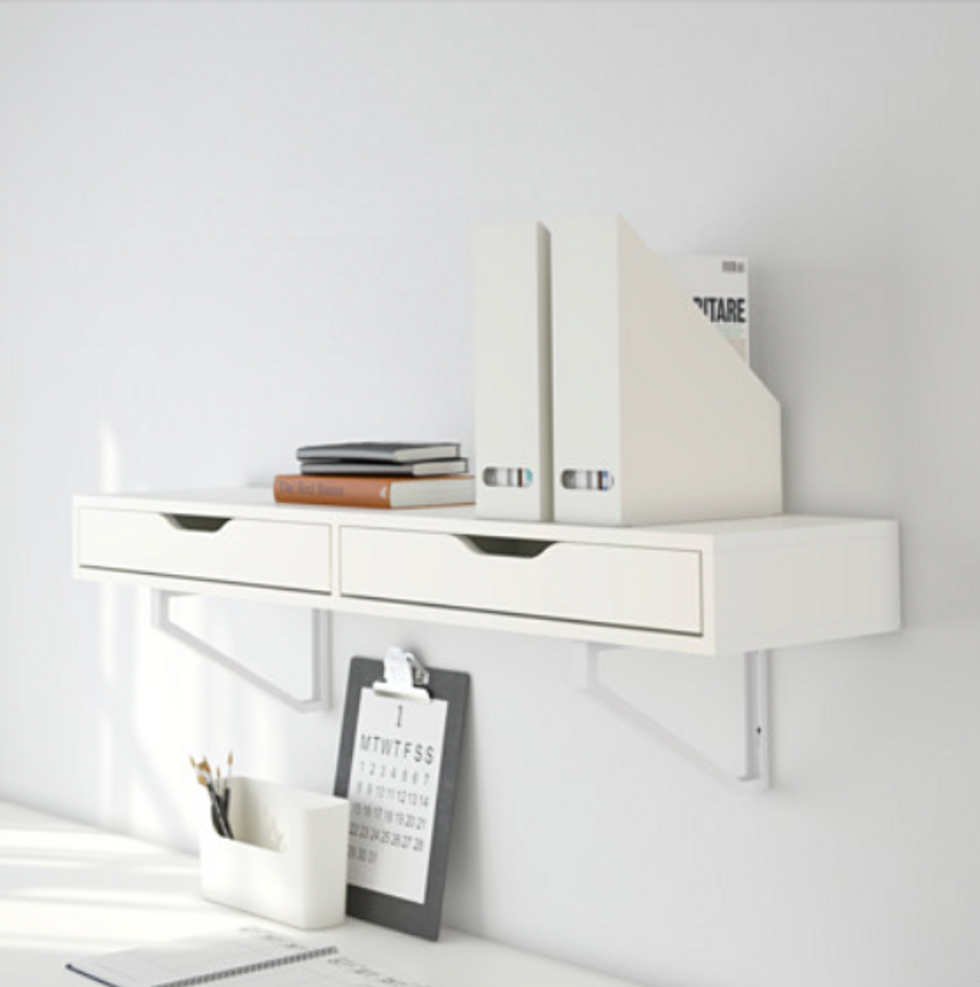 IKEA
IKEA impresses again with this hanging shelf perfect above an office desk to organize files or in the kitchen for mail and recipes. This simple shelf not only doubles as storage with its drawers, but also a great place to liven up a room with little decorations or houseplants.
Hyde Storage Coffee Table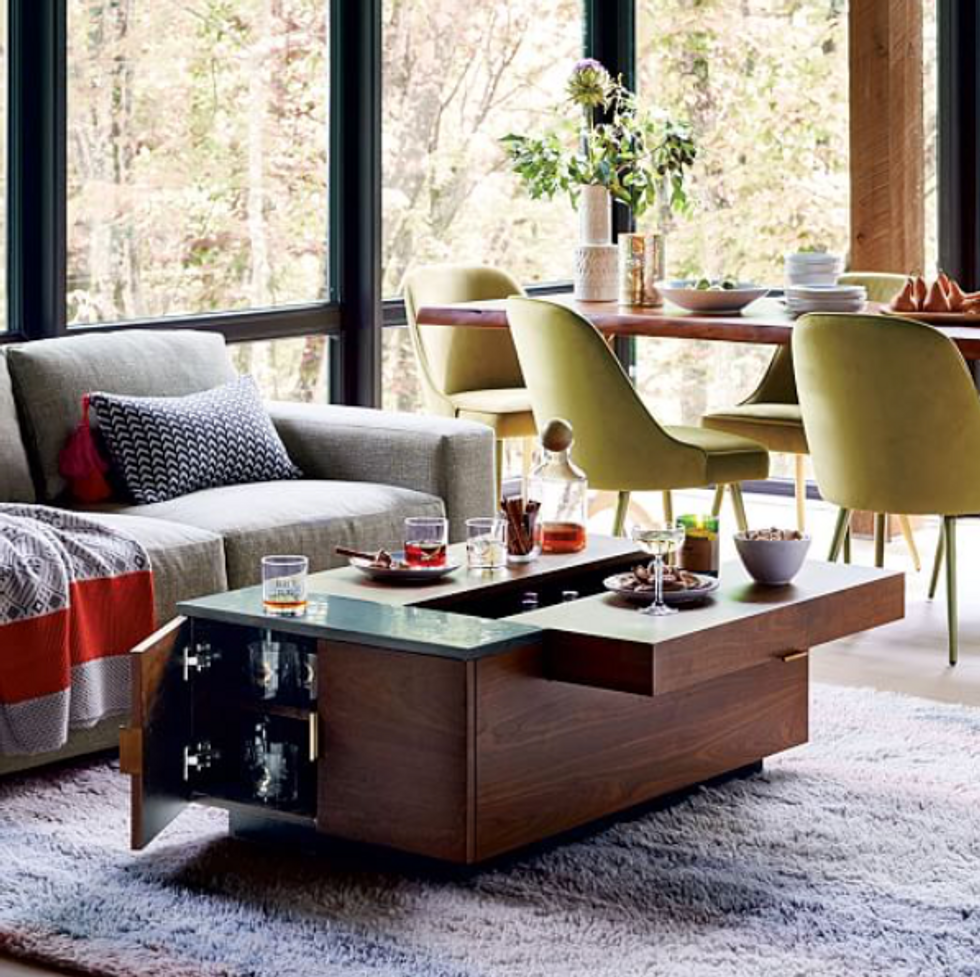 West Elm
This coffee table is a classic piece that would stand out in any apartment. It has a lot of doors and drawers and can store a good amount of stuff. Use it as a game table with board games and cards, use it to store blankets for movie night or use it as a wet bar to store glassware and drinks.
Floor Lamp with Organizer Shelves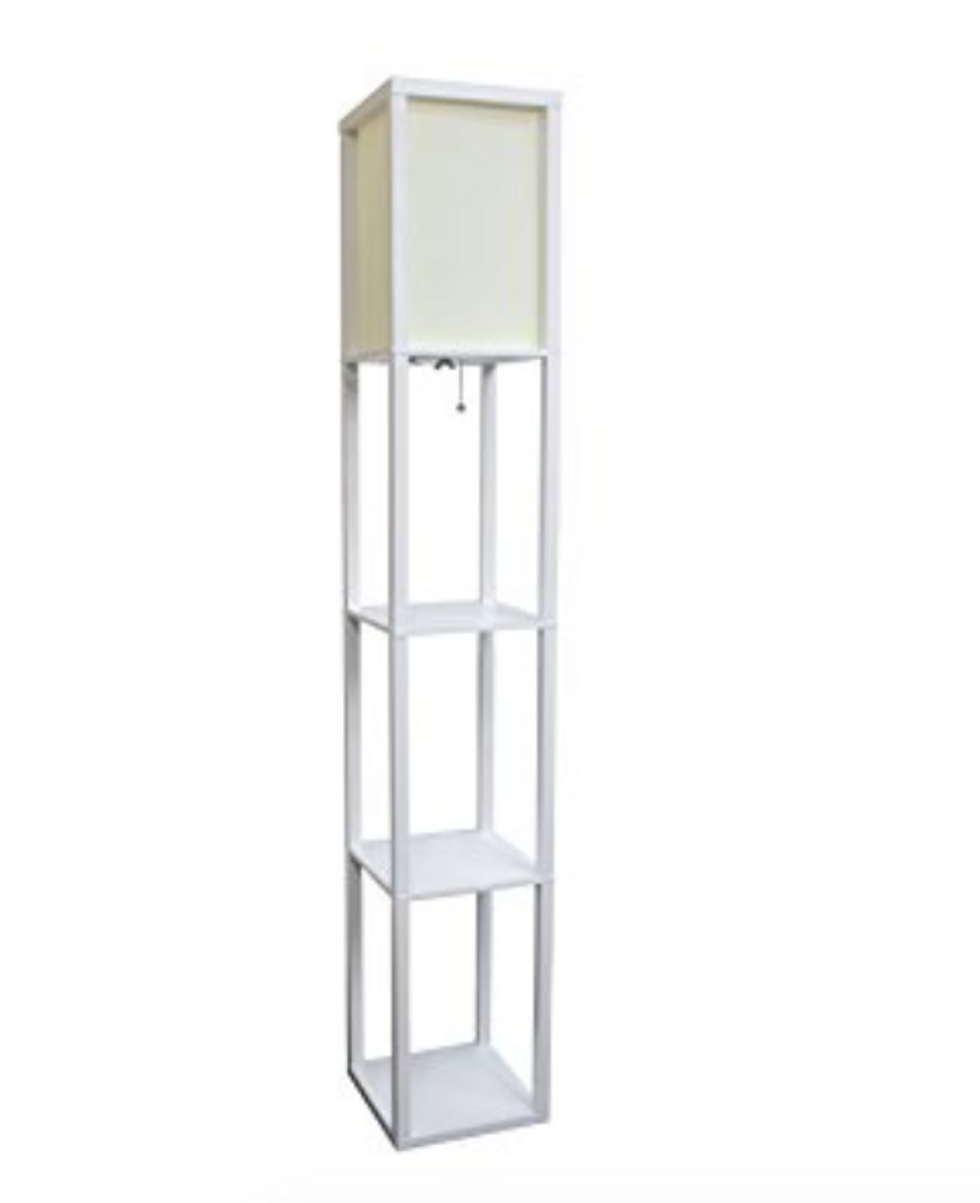 Amazon
I love this lamp because it's functional in so many ways. Not only does it do the necessary and light up your room, but it also serves as a mini bookcase to hold books or display pictures. This floor lamp has a linen shade and casts a natural light in the room creating a sophisticated atmosphere.