All products featured are independently selected by our editors. Things you buy through our links may earn us a commission.
Imagine a world where you can wake up, pull on a fully cohesive outfit in 20 seconds, and simply walk out the door – and it's not a dress. Now, what if I told you that world exists. And it's gorgeous.
There is one trend ripping through the cosmos right now that I'll celebrate until my final breath: the onesie. The unitard. The jumpsuit. The romper. Whatever you want to call it, I'll submit.
---
No longer reserved for ballet enthusiasts and Halloween costumes, the unitard lets you look like Sandy from Grease at all hours of the day.
The onesie is perfect for the lazy girl who sets her alarm 20 minutes before she has to be downtown. It's for the girl who doesn't have the time to construct an outfit the night before. She's too busy to even know what's in her closet.
Having a clean, matching set of shirt and pants can be extremely rare. Especially if you're like me and don't have a laundry unit in your apartment. The onesie mitigates the need for any type of matching at all – it's all in one, baby.
Even more perfect is that the onesie can be dressed up or down. Worn to the bar, a nightclub, or your afternoon workout class, you'll look polished, sleek, and put together at all hours.
If you're trying out a daytime look for errands, coffees, or strolls, pair your onesie with an oversized linen button up, sunnies, and your streetwear sneakers. For a nighttime club fit, pair a unitard style onesie with colorful kitten heels. Any way you want to wear one will work.
The era of doing absolutely nothing is upon us. In the wake of trends like Quiet Quitting and Side Character Summers, the onesie is the uniform for all Lazy Girls. Here are some of my favorite onesies so far:
1. Skims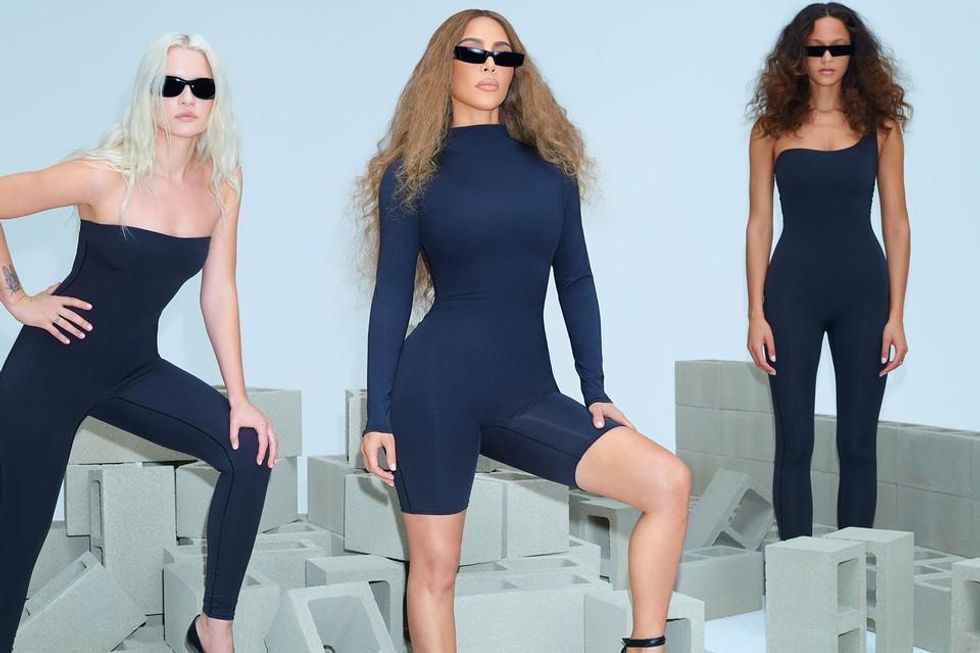 Skims
You thought I could go one article without mentioning Skims? Wrong. It would go against my brand to not share their glorious products considering how they make me feel. I recently bought the All-In-One One Shoulder Onesie for a concert and the quality is unmatched.
All of Skims' products are sculpting, so your curves will be accentuated no matter what fabric you choose. However, this material morphs my body into a literal hourglass and I'm here for it.
The Cotton Rib Onesie
is a great day-to-day option for roaming the streets and going on little walks. They also feature a swim option that's great for workouts with heavy-duty sweat.
2. Free People Movement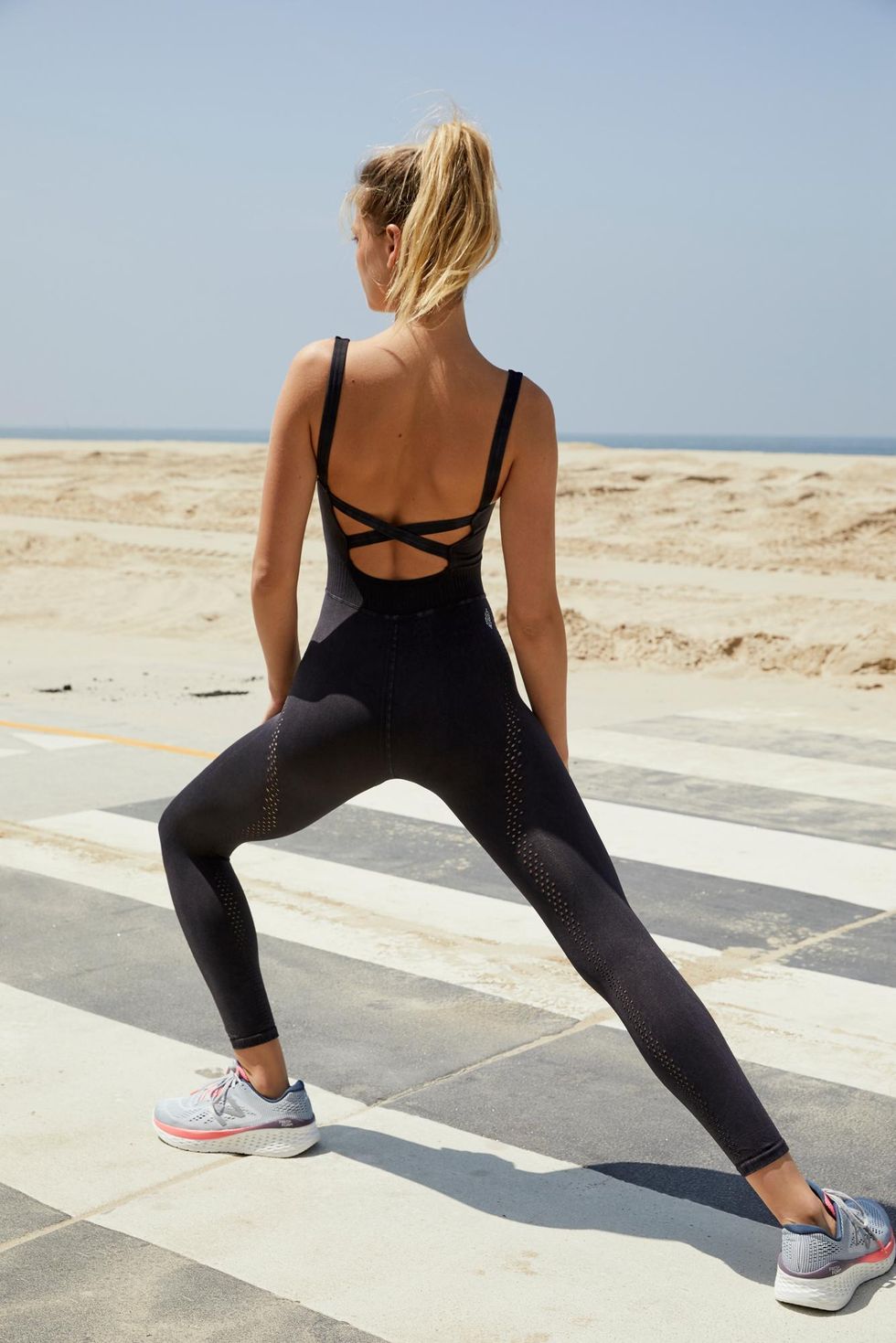 Free People Movement
Free People is the onesie queen. Their FP Movement collection is designed for girls on the go. Since I'm not an athlete per-se, I choose to wear the Good Karma Runsie for fashion purposes only.
The little cross detailing and low back make it an elevated essential for every closet.
3. Lululemon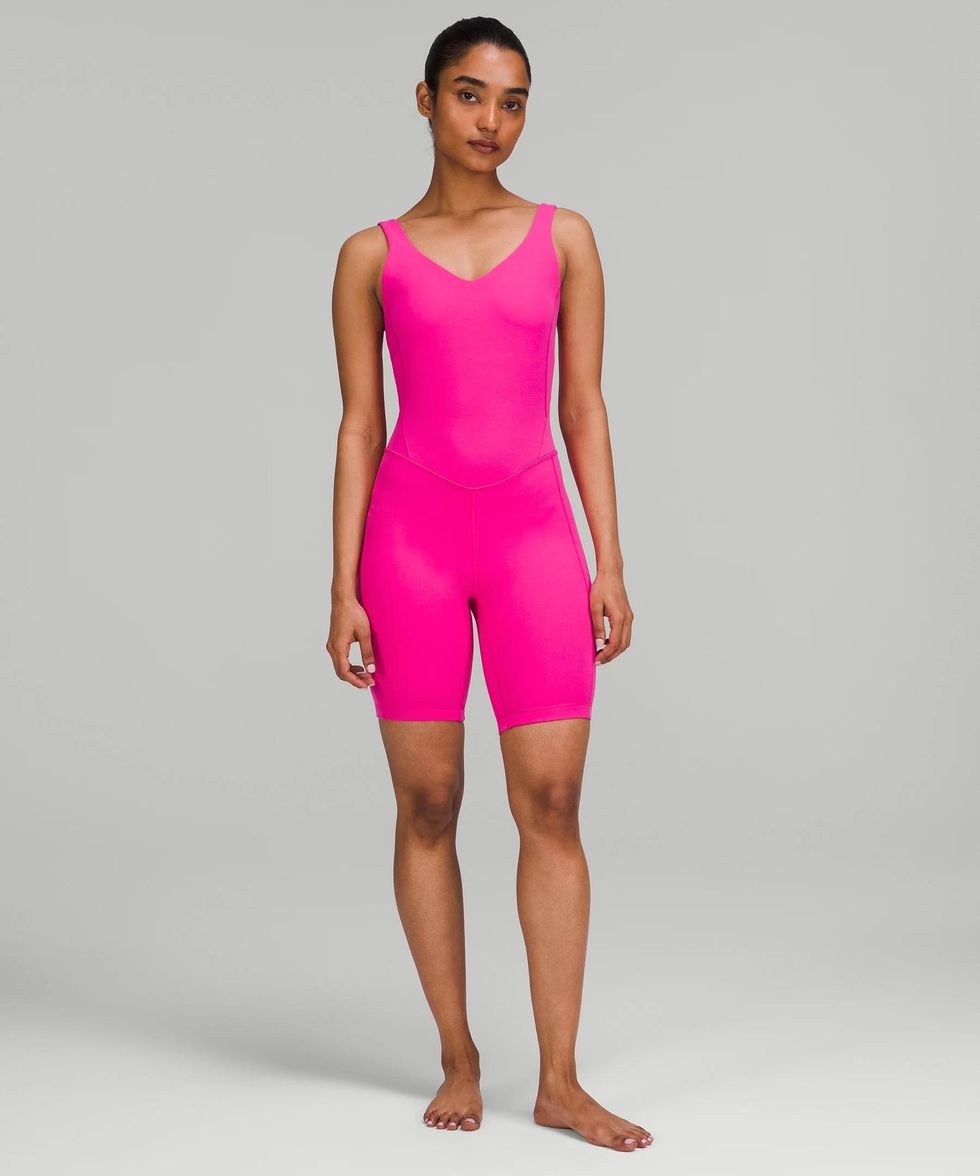 Lululemon
Lululemon practically owns the athleisure market. As a yoga instructor, I own about 98% of Lululemon's stock and can say - without insider trading - that the Align material is worth the money. It feels like butter and is lighter than a second skin, but it's still durable enough for all of your movement.
A sell-out shade that you could only be so lucky to get your hands on, the
Align Onesie
's Sonic Pink color is to die for.
4. Athleta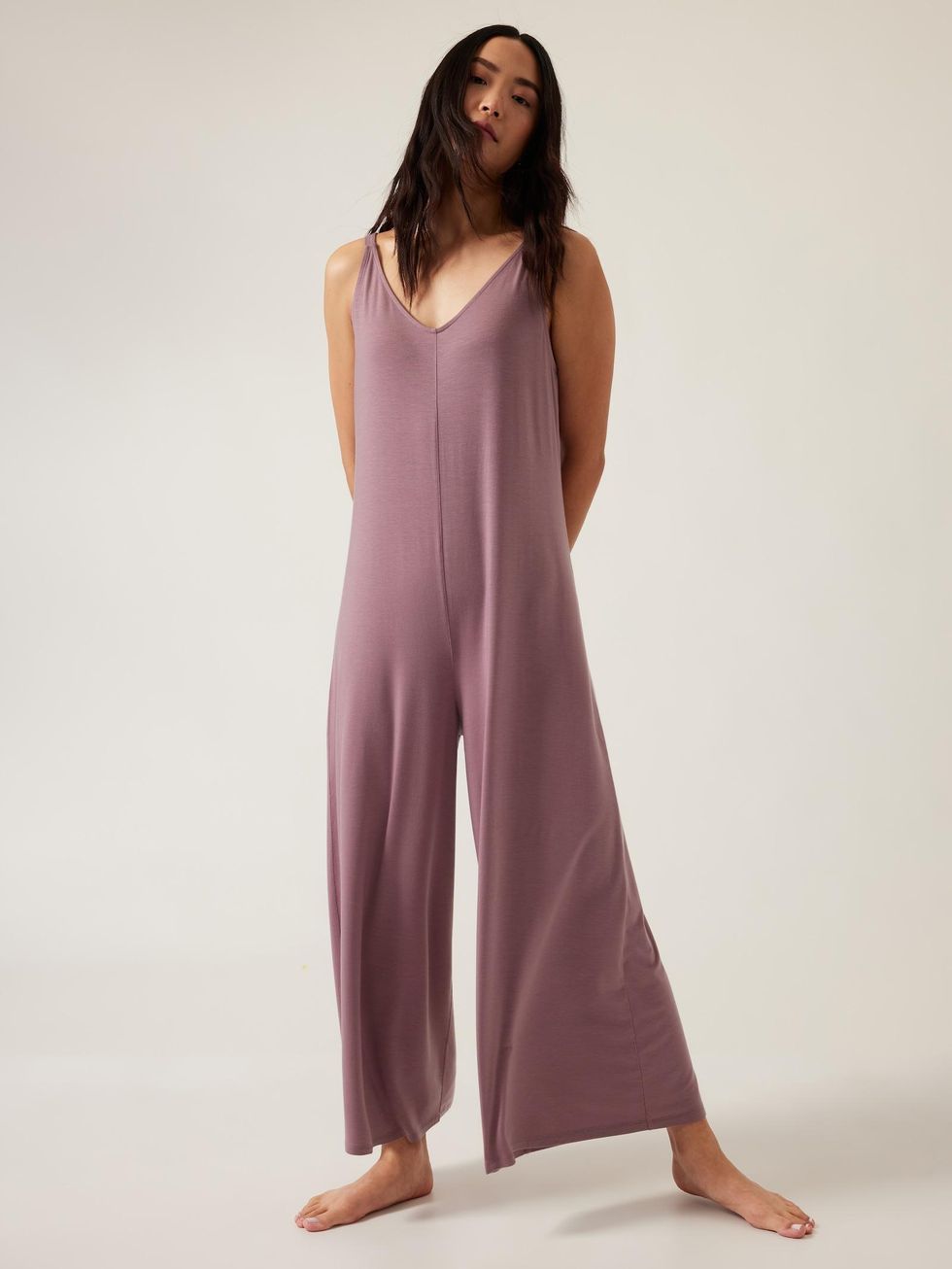 Athleta
For a more relaxed fit, Athleta's Nighttime Bliss Sleep V Neck Romper is flowy and comfortable for the days you don't want anything touching your body.
It's elegant enough for a night out at dinner or a rooftop bar, but comfortable enough to lounge in the house. Cinch your waist with a chain belt for a little shape, and it's a whole new outfit.
All of these brands have superior onesies that will make your mornings easier and eliminate next-day outfit-stress nonexistent. You don't have to sweat about having a matching outfit when your outfit is one sleek piece.

I've joined the onesie revolution and I think it's time you do, too.