It's officially Sad Girl Autumn according to Taylor Swift. So grab your self-care tools, skincare must-haves, and your best CBD products and get ready to soak in the feeling along with the rest of us.

---
As we round out November and prepare to go full tilt into winter, we're stepping up our Sad Girl Autumn essentials. We're digging deep and keeping close to all our favorite cozy things, from our best skincare to those CBD-infused luxuries that help us get through the day.
Why are we so committed to being in our bags? Because Taylor Swift dropped yet another version of "All Too Well" for Red (Taylor's Version).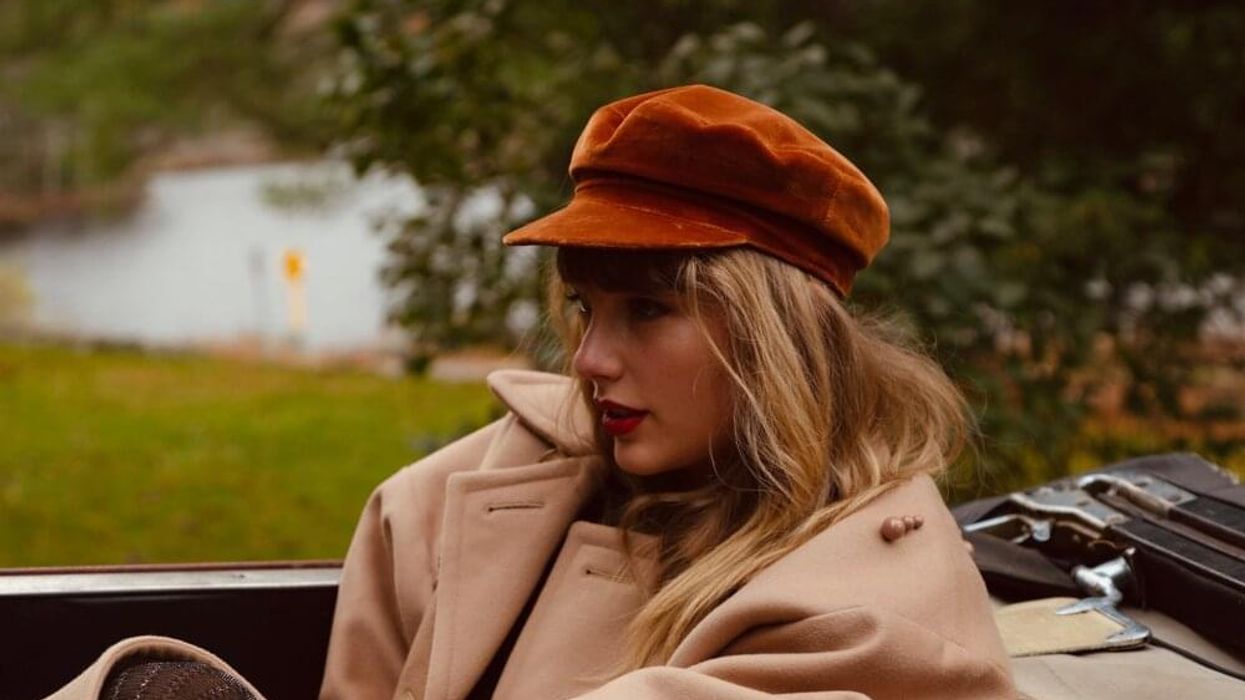 When Taylor announced that she'd be redoing her seminal album Red with extended versions of her magnum opus, "All Too Well," we didn't know what we were in for. In the past week since the album released on November 12, 2021, hopeless fans (read: me) have been listening to the revelatory bonus track on repeat.
But we shouldn't be surprised that Taylor Swift released another iteration of the song on November 17th. Dubbed the "Sad Girl Autumn Version," it was recorded at Long Pond Studios, where she also recorded a live version of folklore and filmed her recent Disney Plus feature film.
For most of her career, Taylor's been known for her extended editions — pioneering the "deluxe" and "platinum" versions of her records in the pre-streaming era.
Her announcement for Red (Taylor's Version) shed a little light on the situation: Taylor hates unfinished business. And with her wealth of songwriting content sitting in the vault, it only felt right that she's releasing it now.
Her official album announcement said: "Sometimes you need to talk it over (over and over and over) for it to ever really be... over. Like your friend who calls you in the middle of the night going on and on about their ex, I just couldn't stop writing. This will be the first time you hear all 30 songs that were meant to go on Red. And, hey, one of them is even ten minutes long."
This sent fans spiraling, eagerly awaiting the damning track — long rumored to be about Jake Gyllenhaal. The new version seems to confirm it. It's an epic musical adventure that takes twists and turns uncharted by conventional songwriting structures.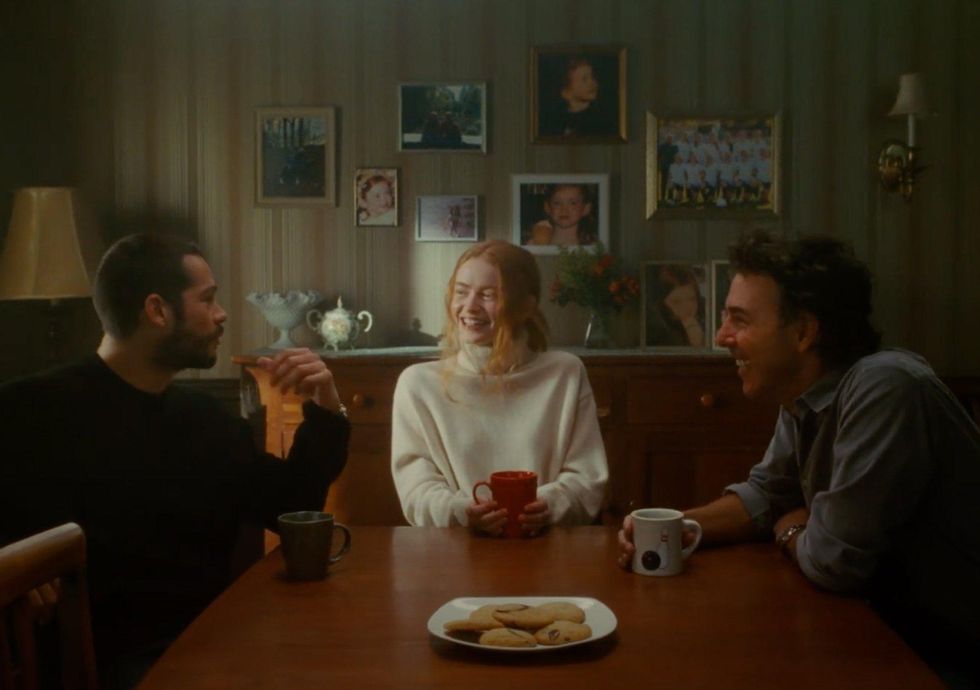 Tag yourself: we're the Red coffee mug
Fans were left with just five days to digest it before the Jack Antonoff production was usurped by this newer, sadder — if that's even possible — version.
So if you — like me — have been drifting around your home like a ghost, playing the Sad Girl Autumn version and drowning in the tragedy and the drama of it all while getting nostalgic for the past, I say power to you!
As far as I'm concerned, Sad Girl Autumn will extend into winter. The holidays will come and I'll still be curled up in my cozies, draped on the couch, rejecting the holiday cheer in favor of sulking with Ms Swift. And no one can stop me!
Because I'm fully prepared to commit to Sad Girl Autumn, I'm taking my wallowing to the next level by indulging in some new products to get in the mood. I'll replace my old rituals with ones that help tune out potential stressors of the season. All my energy will be focused inward, because — as Taylor reminds us in this recently unveiled masterpiece — that's what we deserve!
Using topical CBD products helps me calm down, stress less, and stay in the moment rather than getting trapped in anxiety loops. What better, then, to help me prioritize myself and my overall health as I immerse myself in Sad Girl Autumn than the new CBD line from Burt's Bees.
I'm quite selective with my CBD, and Burt's Bees fits the bill. This Full Spectrum CBD Skincare line has five products that constitute my entire routine, creating a ritual which is the perfect intersection of self-care and skincare.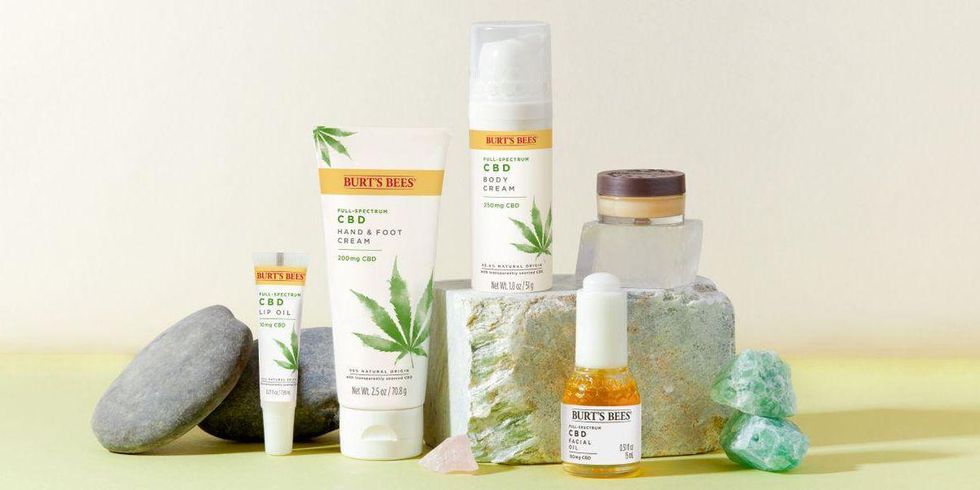 Each of the products — which work for your face, lips, body, hands and feet — are infused with ethically sourced Full-Spectrum CBD, a non-psychoactive compound. They also feature invigorating scents that make these all-body products an immersive, sensory experience.
The same way Taylor's music evokes a tidal wave of feeling, CBD Skincare helps connect you to your body so you can feel — and even see — changes in your skin.
Burt's Bees Full Spectrum CBD Skincareline will carry you through the winter both physically and emotionally — preparing your body for colder weather, and your mind for the calm it needs.
While you tend to your morning routine with this CBD Skincare, why not bathe in the sound of Red (Taylor's Version) and all your senses — and emotions — will be enlivened.
Even if you don't go full tilt into Swiftian sadness, it's good to remember to never settle and demand the love you deserve — even if it's from yourself. This is one lesson to take into any area of your life. Taking the time to connect with your inner and outer selves is another lesson it doesn't hurt to learn. Thanks Taylor — and Burt's Bees in equal measure — for making this a Sad Girl Autumn to remember, to be nostalgic, and to feel.