By now, I'm sure you've perfected your blow drying techniques. You know what combination of oils to put in your hair to maximize shine and minimize frizz. You have your preferred hair tool, your methods of creating the most voluminous blowout are locked in.
---
And although there are a million TikToks out there telling you which way to angle your blowdry brush, few talk about the secret to maintaining that blowout. Because, despite the fact that I go to bed with luxurious hair post blowout, I wake up with a curly, frizzy mop every morning. Blowouts rarely last forever.
Blame the products I use, blame the uncontrollable night sweats, blame the fake silk pillowcases from Amazon. My second-day hair is a nightmare resulting in another 20-minute blow dry session to fix everything. It's exhausting.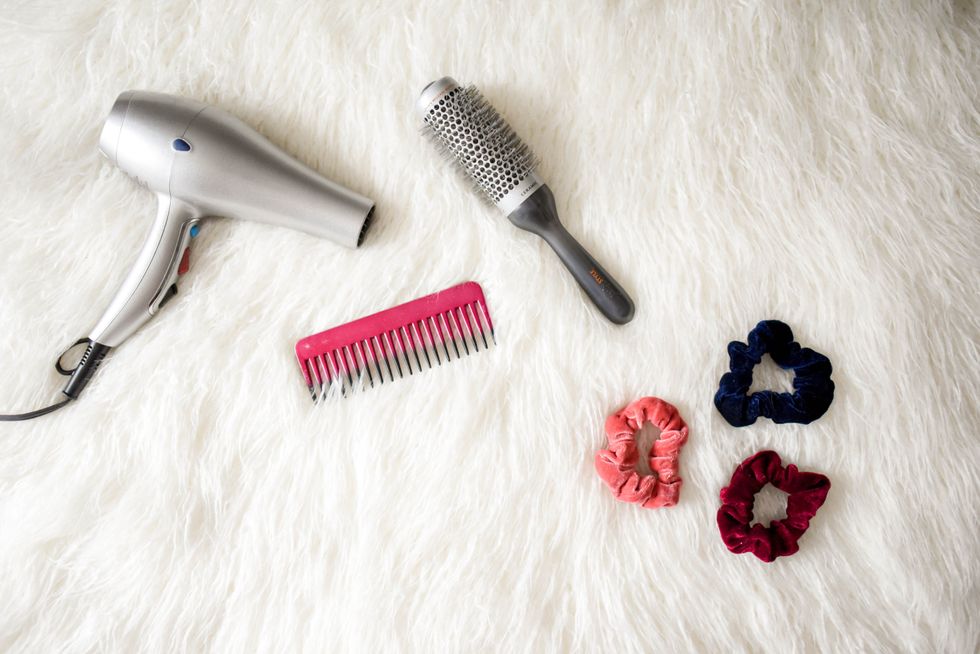 Element5 Digital via Unsplash
My hair can be difficult. The roots can get greasy, the ends dry and brittle. It's an endless battle of when will my hair just comply? When you look up "how to revive a blowout" on Google, an article from 2014 pops up.
While I am very disappointed in the lack of coverage on this extremely important topic, I am not surprised. If you've blow dried your hair and wound up having to revive your style the second day, fear not. I've worked long and hard to figure out a few remedies and after some trial and error, here are my most effective tips:
Get Real Silk Pillowcases
The fabric your hair is sleeping on is extremely important. Sleeping on silk helps fight hair damage and frizz by reducing friction on the hair cuticle, which normally causes your hair to break. By using a silk pillowcase, you're also retaining more moisture in your hair which will ensure your blowout is still bouncy for days to come.
Perhaps the most important reason to use a silk pillowcase for second day hair: less kinks. Cotton and other fabrics can be harsh on both your skin and hair, whereas silk won't crease your hair into an irreparable shape.
Use An Effective Dry Shampoo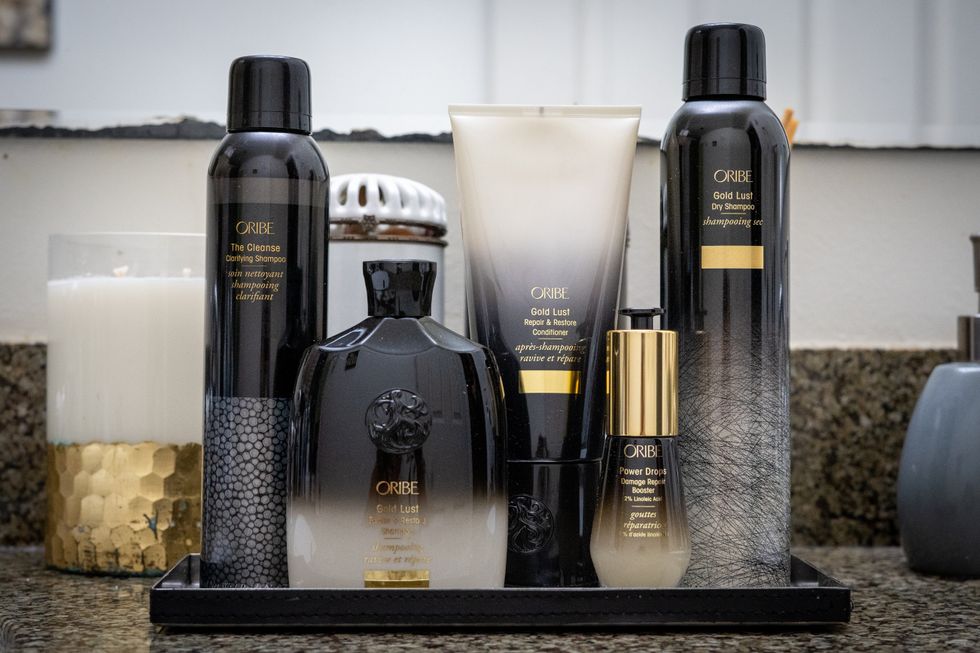 Alexandra Tran via Unsplash
Not all dry shampoos are created equal. Washing your hair too often can strip your scalp of necessary oils that keep it healthy. The ideal dry shampoo absorbs oils while adding body to your flattened hair.
Olaplex recently released a Clean Volume Detox Dry Shampoo that will give you a completely revived hairstyle. Just section off your hair, spray on the dry shampoo, and let it sit for a moment before working it into your scalp.
Invest In A Texturizing Spray
Texturizing spray can help give you extra volume and definition with a more hairspray-like quality. It's my secret weapon to livening up my second-day blowout after absorbing up oil with dry shampoo. It's especially good for resurrecting curtain bangs.
My favorite is the Moroccanoil Texturizing Spray. It smells incredible, gives added volume, and doesn't feel like there's a ton of product in my hair.
Exfoliate Your Scalp Monthly
Oil, dirt, and buildup can accumulate in your scalp over time if you don't take care of it. The winter months can especially dry your scalp out, which makes it hard for your blowout to last longer. By exfoliating your scalp monthly, you'll be getting rid of all of the excess buildup so your hair won'd get greasy as fast.
A clarifying shampoo like OUAI's will do the job, or the JVN pre-wash oil is great to strengthen your roots and detoxify your scalp.
Oil Your Ends
If you're trying to revive your second-day hair, throw some oils on your ends. One of the biggest issues I face when fixing my hair is that my ends look parched. Don't be afraid to throw a few drops of your favorite hair oil on your ends to give that fresh-out-of-the-salon look.
The ColorWow Pop + Lock Oil is perfect for ample amounts of shine and mending split ends.
Mask Up
If you're a fan of the blowout, your hair desperately needs moisture. Applying heat to your hair, and almost everything else we do, dries it out immensely. It's part of the reason your hair may not be maintaining its style.
A moisturizing mask twice a month can give you a salon-quality blowout and give your hair a boost. My favorite is the
Kerastase Nutritive Masque
, which repairs damaged and dry hair in 30 minutes.