Whether it's due to anxiety or physical illness, there's nothing worse than an upset stomach.
It's uncomfortable, annoying, and at times completely debilitating. Everyone has experienced poor stomach health, and it is undoubtedly more frequent now due to all the stress and anxiety that this pandemic has brought. While the weather will warm up soon, these cold early mornings and late evenings remain the perfect setting for a warm and soothing cup of tea. For those who often experience stomach discomfort, here is a list of the 5 best herbal teas you can rely on to keep your stomach healthy and in check.
Lemon Ginger Tea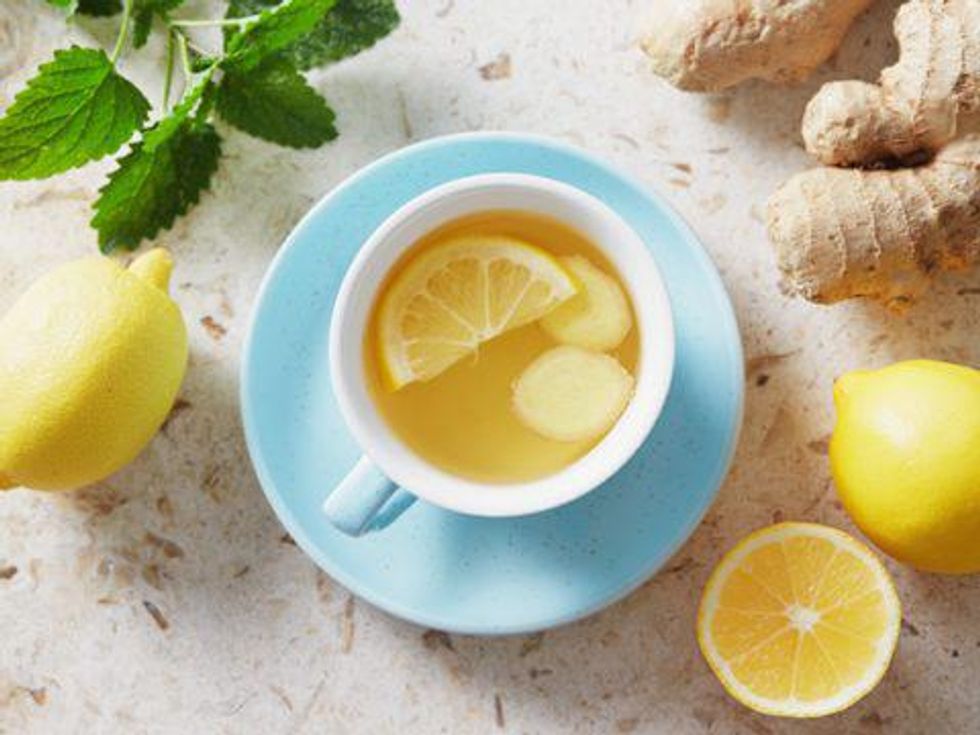 Lemon Ginger Tea
The reigning champ of stomach bug cures, the Ginger root's versatility makes it a delicious and effective remedy to help with stomach health. It quickly combats indigestion, motion sickness, and outright nausea from the jump. For Ginger tea to really be effective, throw in some Lemon to help aid in the longterm health of your stomach. Not to mention it'll give you a good boost of Vitamin C.
Chamomile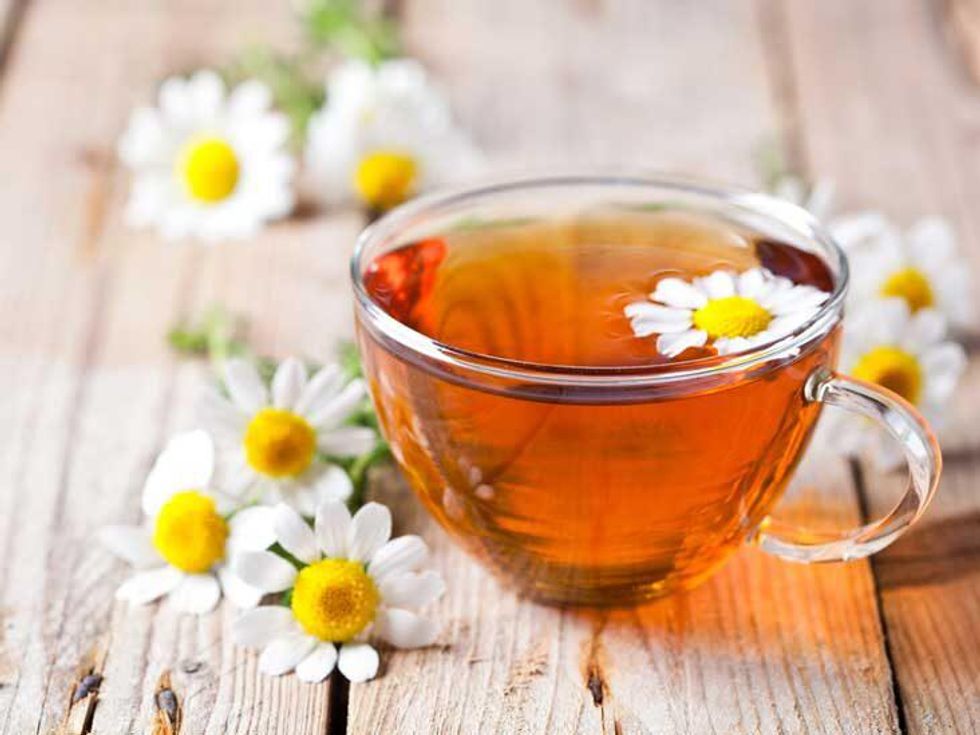 Chamomile Tea
While some may view Chamomile's health benefits as a myth, it's not. The plant itself is full of chemicals known as flavonoids. Flavonoids aid in the relief of stomach cramps, motion sickness, diarrhea, indigestion, nausea and even bloating and gas. In addition to being great for your stomach health, Chamomile tea is also great for people who are burdened by insomnia.
Holy Basil Tea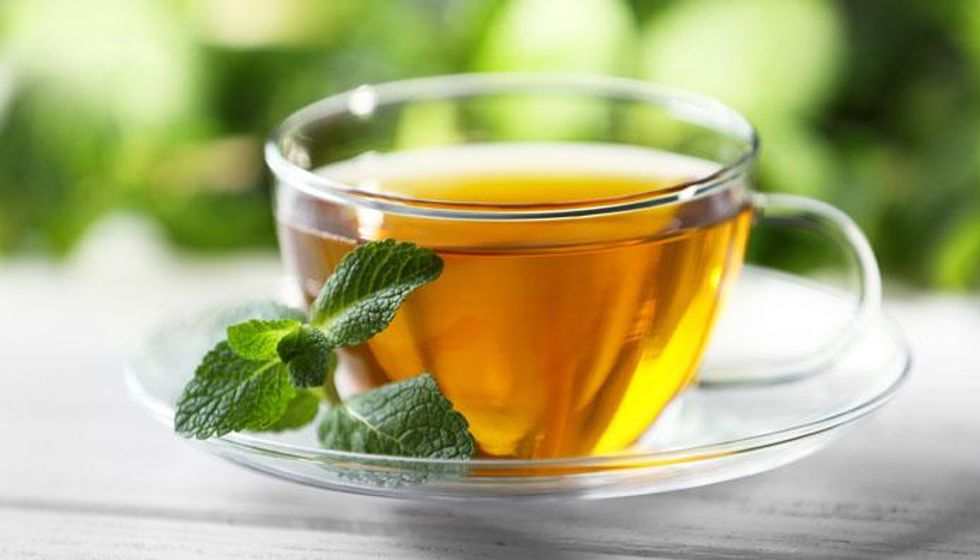 Holy Basil Tea
While many Americans only experience with Basil is seeing it sprinkled on top of pizza, it is actually also an herbal plant with a load of healing properties. Holy Basil Tea is so effective with reducing nausea and stomach upset that it's been deemed "The Queen of Herbs" many times over. Basil itself is also an antigen, which means that it helps with stress and anxiety, which considering the correlation between stress and nausea, is extremely helpful. Basil has also been shown to reduce the risk of stress-induced ulcers.
Licorice Tea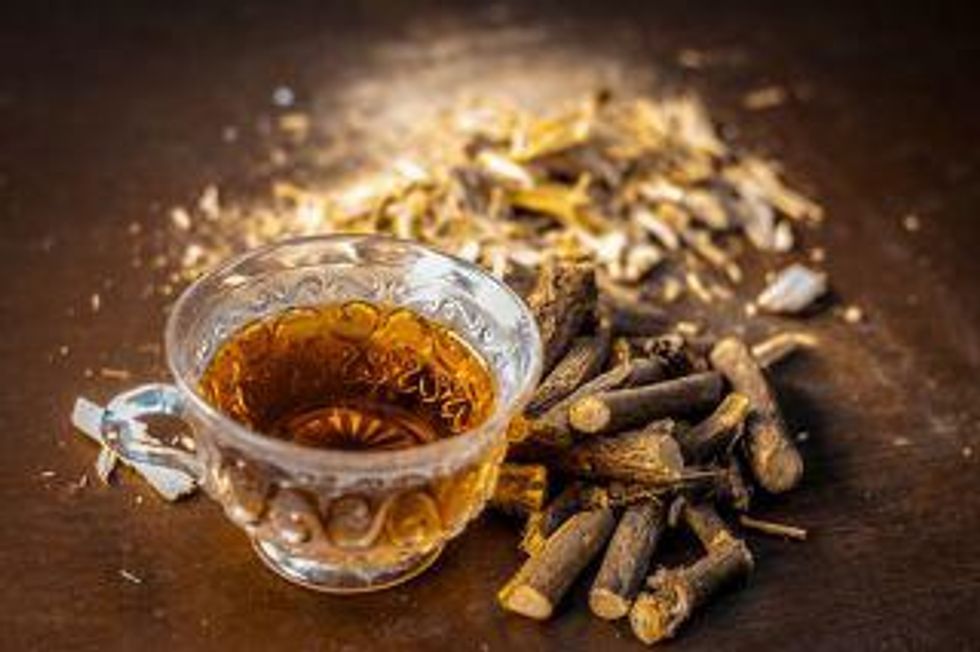 Licorice Root
While some may not be a fan of licorice's distinctive taste, the root itself contains glycyrrhizic acid, an anti-inflammatory property that aids in the development of your immune system. Licorice root is so potent that when made into a tea it can help combat ulcers, indigestion, heartburn, and food poisoning. It is also known to protect our stomach linings. With that said, too much Licorice can cause heart issues, so consume wisely and only when you really need it.
Fennel Tea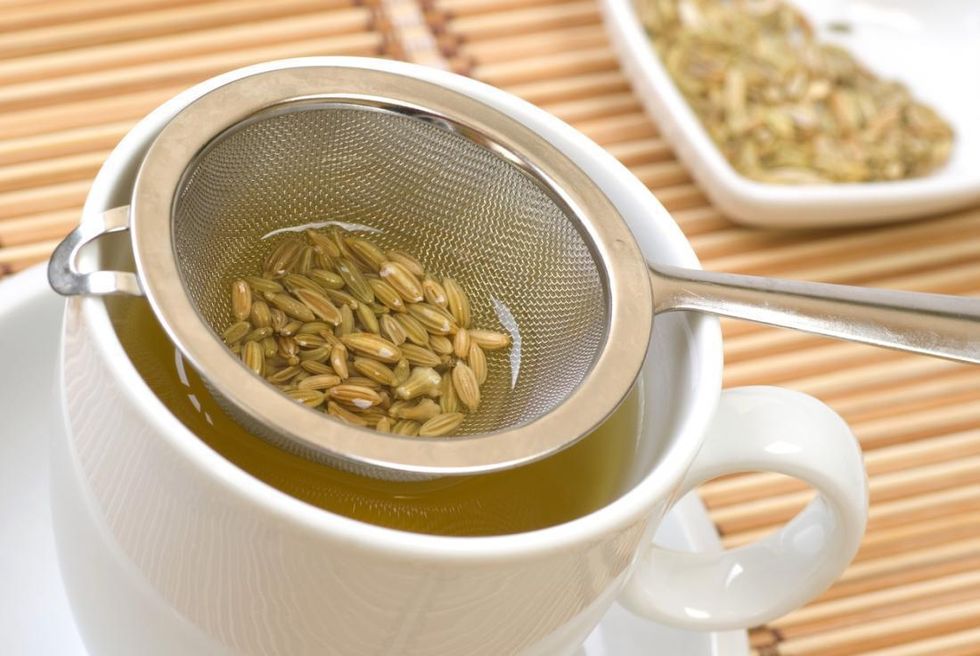 Fennel Tea
When steeped in hot water, fennel seeds release an antibacterial property that aids in relaxing tense digestive musicles. In turn, the seeds are great for a nauseous, (and constipated) tummy, as it helps you flush everything out. Packed with antioxidants, the seeds help your body attack bacteria that enter the body. Fennel, similar to Chamomile, also has been known to help with insomnia.