We Spend 1/3 Of Our Lives In Bed. The Bed By Thuma Lasts Forever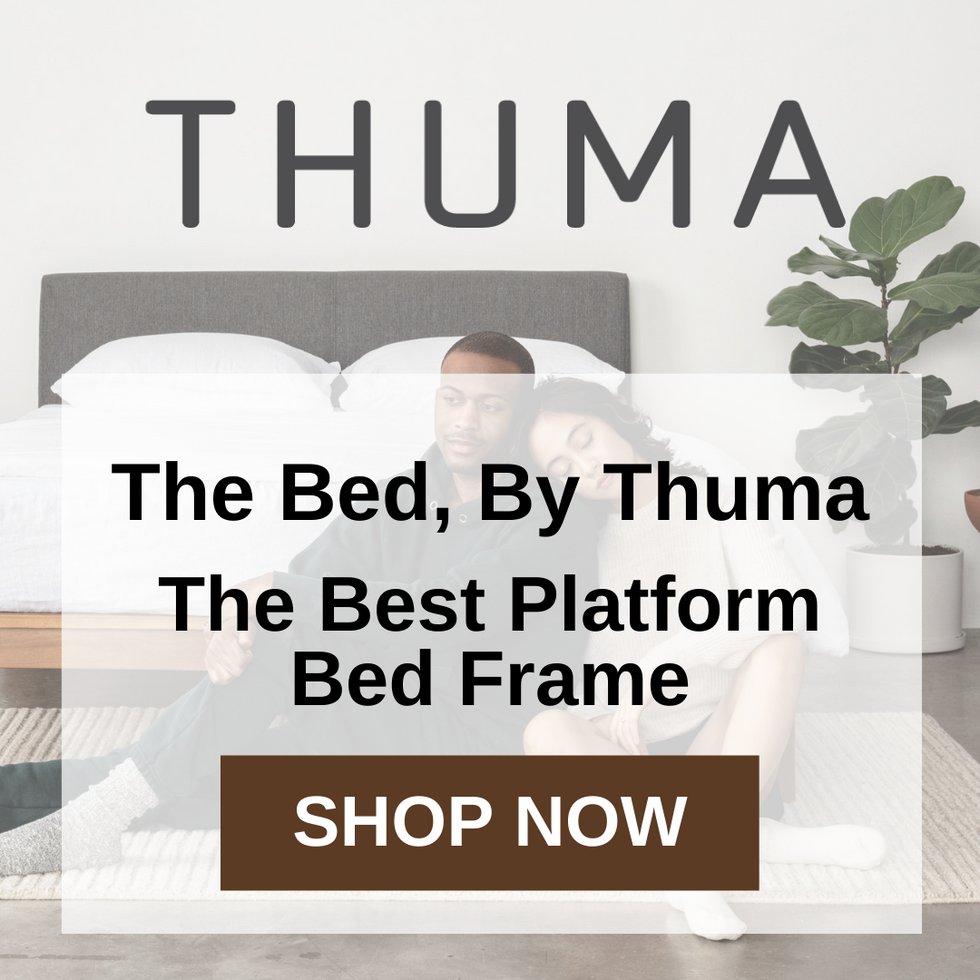 The morning after Mackenzie moved in, I was preparing breakfast, but Mackenzie seemed preoccupied. "Everything okay?" I asked, worried that this living-together-thing wasn't working out.
"Did you know human beings spend a third of their lives in bed?" Mackenzie said.
"They do?" I took a bite of toast.
"They do. And I'm telling you this: I'm not spending one more night in that four-poster monstrosity."
Mackenzie had a point. It was an ugly piece I'd inherited from the dark ages - I didn't hate it, but it was falling apart, creaking like crazy. Plus, it didn't fit our lifestyle or the aesthetic of our place. It was time to see if there was something better for what's going to be the most-used piece of furniture in our lives.
Mackenzie began researching our options, but we wouldn't buy anything unless it was absolutely perfect. We spent hours online, comparing brands and styles. We checked out company after company. None of them had the quality or the flair we were seeking. But then I found Thuma.
Thuma makes beautifully designed beds for modern living in only one style. They've come up with the go-to modern luxury foundation - a platform bed frame called The Bed. It's full of lifestyle-enhancing details that combine minimalism, functionality, and luxury design.
The Bed includes the frame, a PillowBoard, and cushion-coated slats, and is offered in four shades: Natural, Walnut, Espresso and the brand new Grey. It's sleek and absolutely gorgeous. And it would make our bedroom less cluttered, more airy and open.
"I bet it's so complicated to put together I'd need an advanced degree in applied physics."
We watched Thuma's brief Assembly Video and were blown away because apparently it only takes 5-ish minutes to set up!
"Won't it take forever to be delivered to us? I can't take much more of your creaky old bed."
Not a problem. "It says The Bed ships for free and will arrive at our door in 1-5 business days. We can try it risk-free for 100 nights."
With the 100-night free trial and a lifetime warranty, we were curious to try it. The Bed was delivered in three portable boxes by the end of the week. We had no trouble fitting them through our front door and navigating the stairs.
We were super-impressed with the eco-friendly packaging - no styrofoam, and everything is recyclable. I had no real idea what Japanese joinery was until I actually saw it. This timeless Asian technique interlocks the base, creating a platform that's built to last and virtually eliminates squeaks and creaks. And there's no need for any tools - we could put this fantastic bed together in a snap.
Thuma
The bed that lasts a lifetime
100% Wood, Eco-Friendly, Sleek Design
Shop Thuma Now!
Mac stepped back to appreciate the handcrafted, repurposed wood - no MDF (Medium-Density Fibreboard) or veneers. And there's tons of storage space underneath!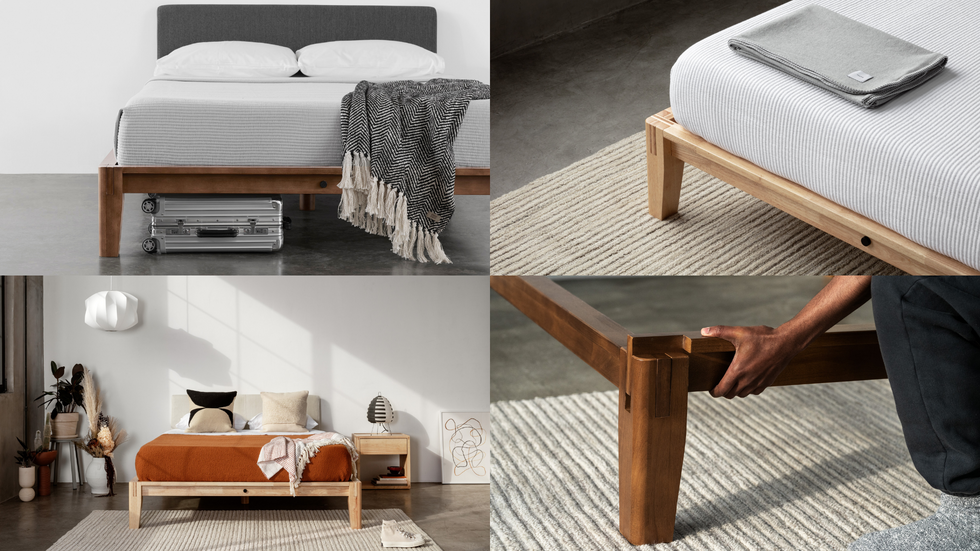 I rolled out The Slats, which are double-strength slats lined with eco-fi felt that's made with recycled purified plastic bottles. The Slats lock into place and prevent slipping and mattress movement. This super-supporting foundation has been strenuously tested for optimum mattress support, breathability, and sound reduction
Finally, we both set The PillowBoard in place on the back of the frame between the mattress and the wall. We'd selected a washable dark charcoal linen-weave for the cover. Mac plans on adding three colorful throw pillows to brighten up the place.
After we'd finished assembling The Bed - in 4 minutes, thank you - we admired our elegant, thoughtfully designed, sturdy bed. This kind of simplicity is the truest form of sophistication.
That night? No creaks! We didn't need 100 nights to try it - one was all it took to convince us this was the right choice.
Beds are the foundation of our lives, the centerpiece of our home, and our relationship. The Bed is built to last a lifetime, just like us.